Sims 4 Sylvan Glade (Discover This Secret Location)
Are you actively trying to find the Sims 4 Sylvan Glade but can't seem to locate it?
Learn how to access this secret location with the help of this quick guide.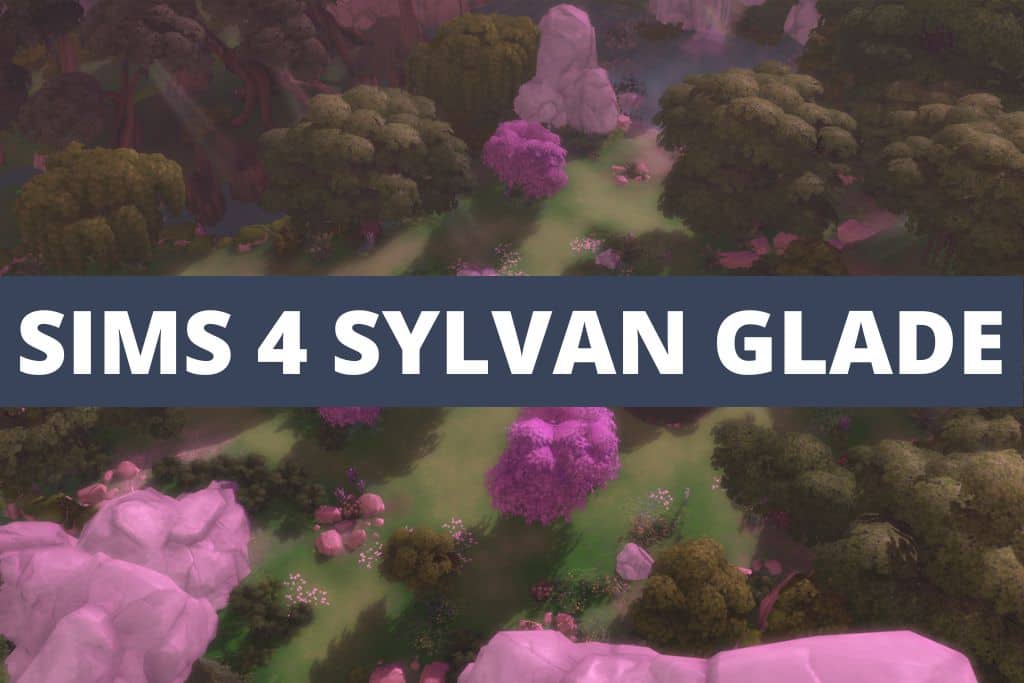 In Sims 4, several hidden areas exist throughout the game's different worlds.
These worlds usually come with their own game packs, like the Deep Woods from the Outdoor Retreat game pack.
Sadly, players that only have the base game cannot access these secret places.
Luckily, the base game contains two hidden lots, Forgotten Grotto and Sylvan Glade.
Disclaimer: The following mods are neither endorsed nor affiliated with The Sims, Maxis, or Electronic Arts. Any use of mods (custom content or game mods) should be done with caution and with the knowledge that there may be risks.
The Sims 4 Sylvan Glade
The sims 4 Sylvan Glade is one of two secret lots that are part of the base game.
This hidden place resembles a remote spot in the woods with trees, shrubs, rocks, a pond, and a waterfall.
You can find various resources to collect; if you're lucky, you may even find some rare items.
Where is the Hidden Sims 4 Sylvan Glade?
With Sylvan Glade being part of the base game, it can be found in Willow Creek.
To reach the secret location, you must first find the entrance.
The entrance to Sylvan Glade is in the Foundry Cove neighborhood.
You'll find the entrance hiding in a tree on the patch of land between the Crick Cabana and Daisy Hovel lots.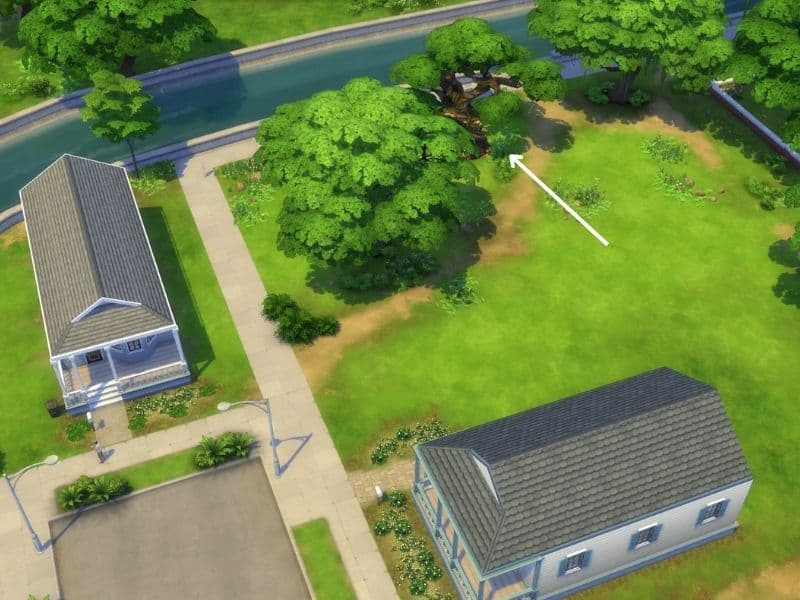 Finding the tree is easy, as it stands out from others with its large trunk and decorative fungi.
Plus, it's the only tree that doesn't 'disappear' when getting close to it while moving around on the land.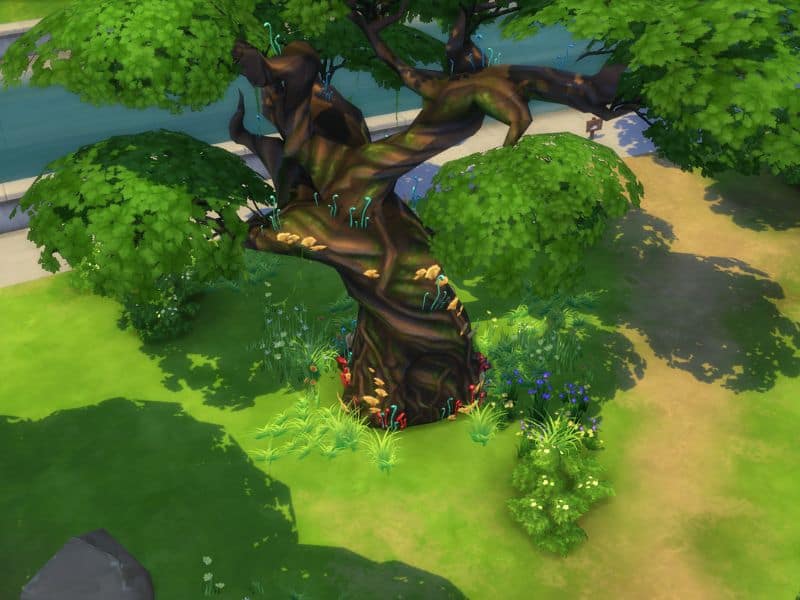 Entrance to the Sims 4 Sylvan Glade
Opening the entryway to that hidden park requires a few interactions with the tree.
Walk up to the tree
Left-click your mouse on it
Choose the only option, View.
You'll need to do this twice before a new action becomes available.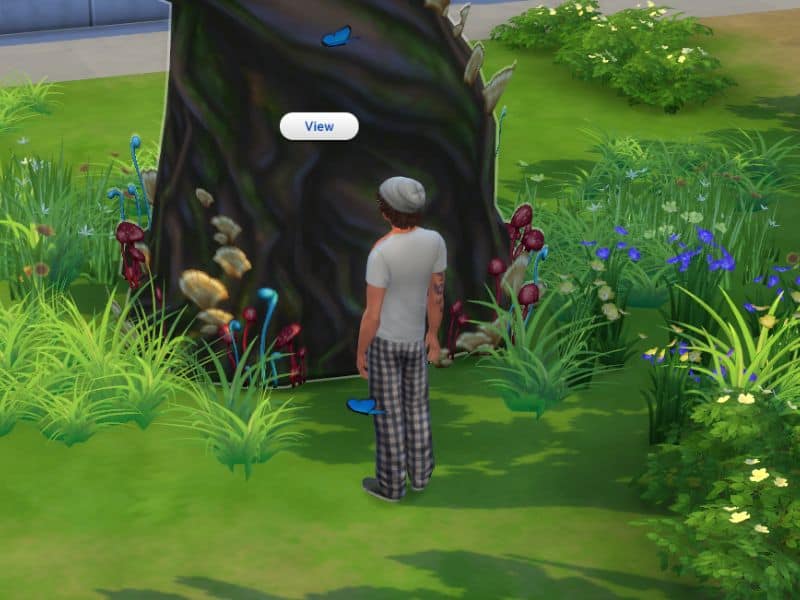 Next, we'll use the new option and Water the Sylvan tree three times.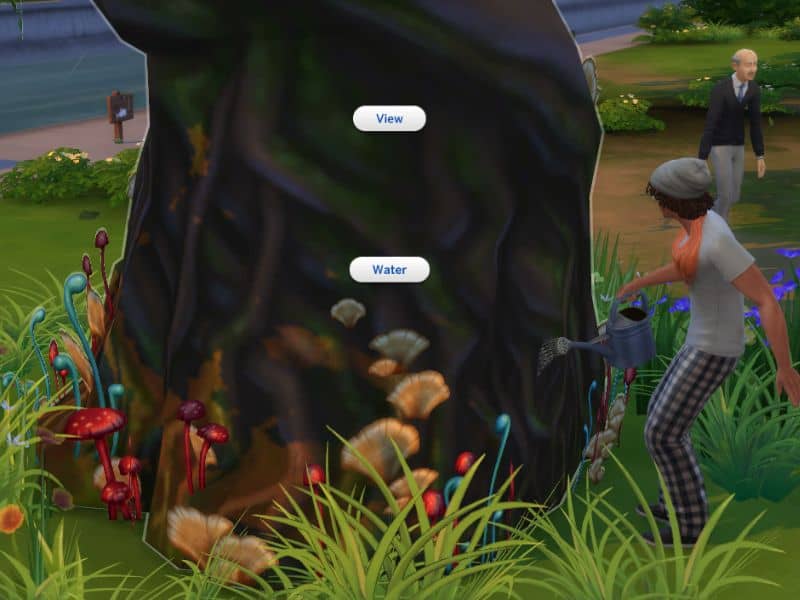 The following step includes chatting up the Sylvan Tree.
The topic of conversation is generated randomly among the following three:
Chat about Roots
Discuss Nature
Compliment on Leaves
Chatting a few times with the tree will open the doorway, and a new option will become available, Explore.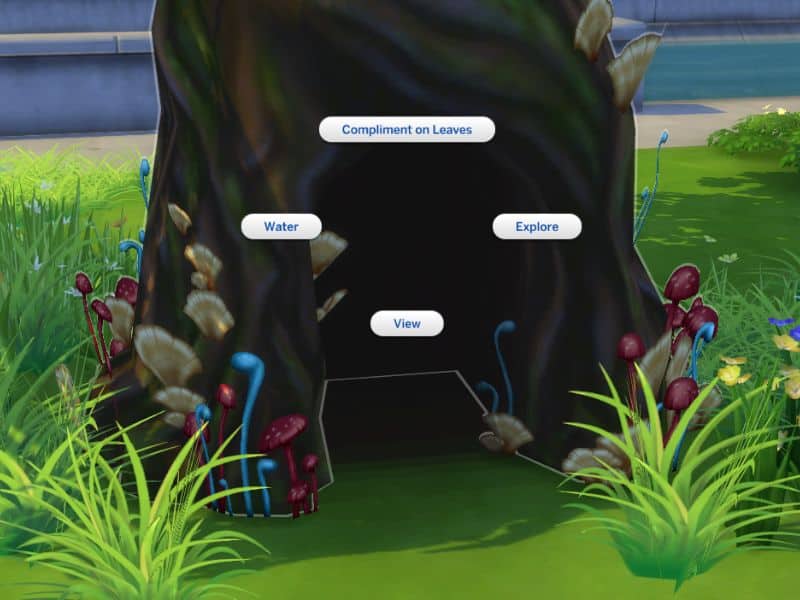 Finding the right path to Sylvan Glade in Sims 4
With the Sylvan Glade entrance now opened, it's time to use that fourth action and explore.
Your sim will go inside the tree, and you'll be narrated on what's going on, along with a direction to take.
There are four choices to make in all.
But one wrong answer and your sim will be back at the entrance.
Here are the paths your sim must take:
Follow the Sound
Travel Downstream
Enter the Mist
Travel to Glade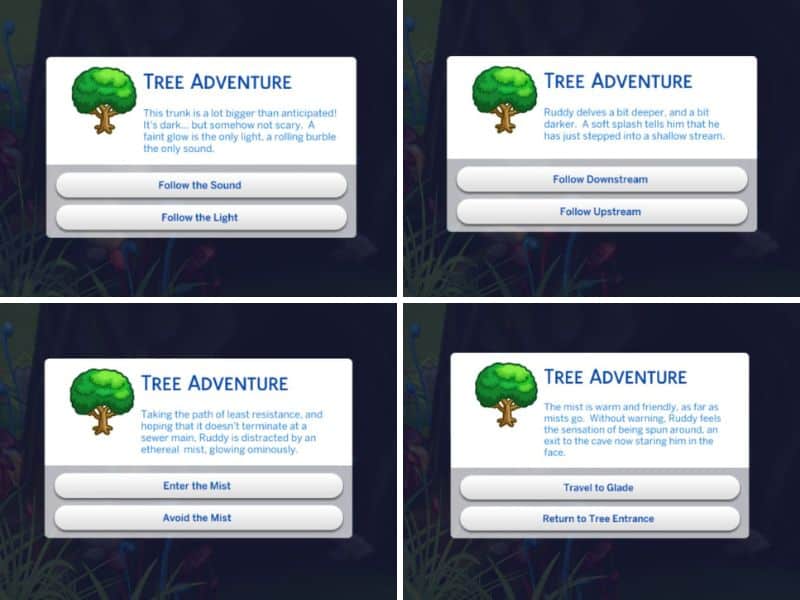 Valuables in Sylvan Glade
What would be a secret world without its perks?
You can find various resources to collect; if you're lucky, you may even find some rare items.
Here are the resources you can find in this hidden spot.
1. Sylvan Glade Fish
This location is great for fishing at the pond or near the waterfall fishing spot.
The types of fish found in Sylvan Glade are:
Exotic Goldfish (Uncommon)
Tilapia (Uncommon)
Batfish (Rare)
'Captain Fishbones' Bonefish (Rare)
Gummie Guppie (Rare)
Rainbowfish (Rare)
Treefish (Rare)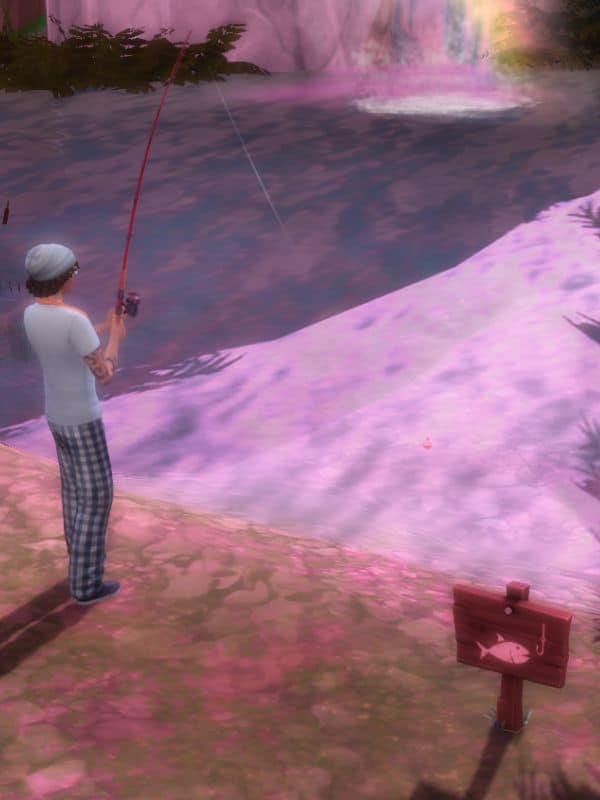 2. Sylvan Glade Plants
This area has a good variety of plants you can collect, which are useful for many things, including grafting.
Here are the plants you can find in this place:
Basil
Bluebell
Cherry
Lily
Mushroom
Pear
Snapdragon
Strawberry
Q&A about the Sims 4 Sylvan Glade
Here are some answers to the questions some of you may have regarding this secret lot.
Can Sims live in Sylvan Glade?
You can't live in Sylvan Glade because, at some point, your sim's needs will eventually run low.
Sure, with a stash of food items in your inventory, you can fight off hunger for a bit, but for how long?
Plus, this solution only solves one need out of the six.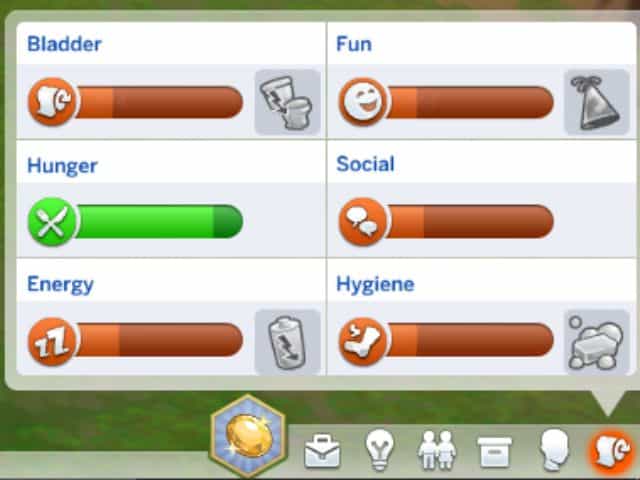 Technically, you could fix the issue with the help of needs cheats.
Also, useful mods like UI Cheats Extension by Weerbesu work great in this scenario.
Can you build in Sylvan Glade?
Building in Sylvan Glade is impossible without using cheats because the game disabled the option to go into Build mode.
Luckily, there is a way around this by using a simple cheat code.
After enabling cheats in TS4, type in the following cheat code:
bb.enablefreebuild
This code will allow you to edit a small patch of land where the pond is located.
The allocated lot size will be 10 x 15, just enough for a small cabin, house, or a nice camping setup.
With a cabin or house, your sim can cook, sleep, shower, etc.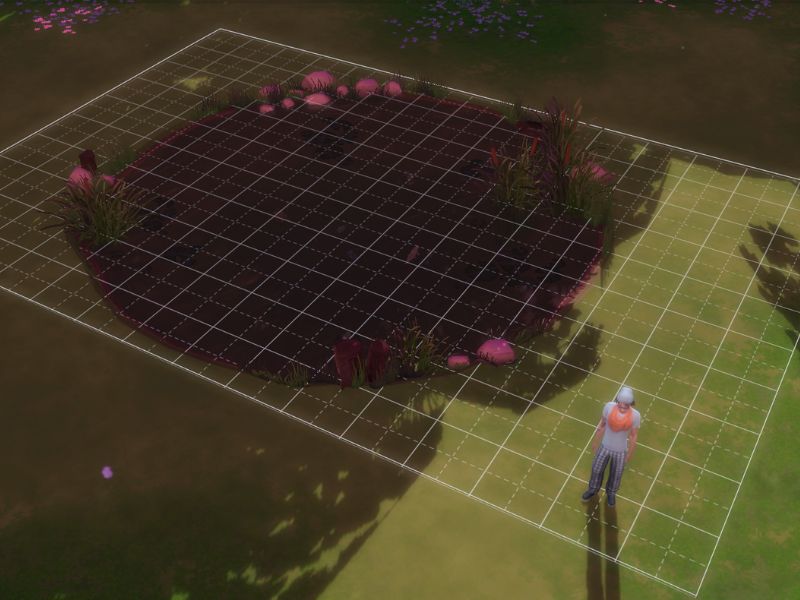 How to Return to Sylvan Glade?
Once you've unlocked Sylvan Glade, the only way to return to that land is by reentering the tree.
Because it doesn't appear on the Willow Creek map, there's no easy shortcut to return to it quickly.
The fastest way is to travel to the Crick Cabana or the Daisy Hovel lots and walk up to the Sylvan Tree entrance.
Select Travel to Sylvan Glade instead of Explore to save yourself from redoing the Tree Adventure.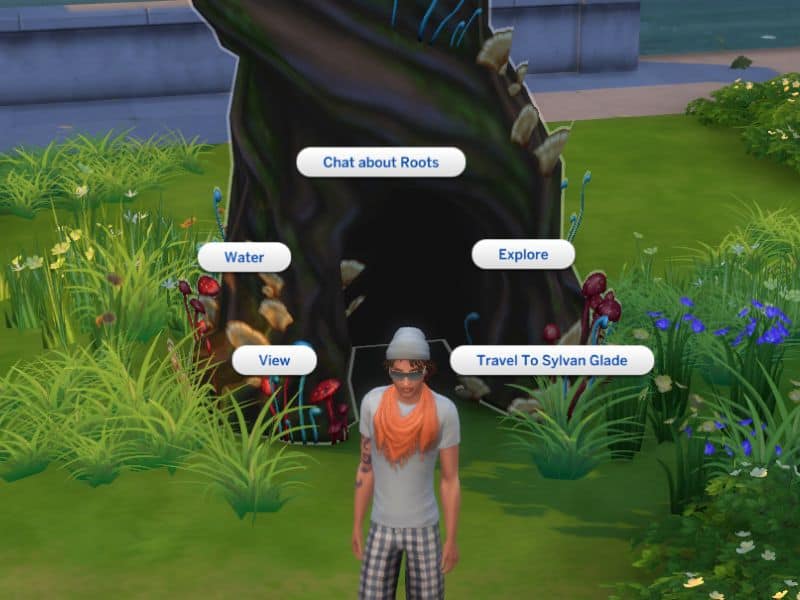 Alternatively, if you have The Sims 4: Spa Day game pack, you can use a different route to return.
When your sim's Wellness skill has reached level 7, you can quickly teleport to this location by meditating.
In order to teleport to the Sylvan Glades, you must have the location unlocked beforehand.
Sims 4 Sylvan Glade: Final Thoughts
Now that you have found the sims 4 Sylvan Glade, what's next?
Will your sim enjoy the peace and tranquility of this secret location or use it to collect valuable items?
You may want to move on to the next hidden lots in the game.
Remember, the base game contains two secret areas. 😉
If you have any questions or suggestions, feel free to leave us a comment below or tag us on Tumblr.
Other Sims 4 Gameplay Articles

Remember to pin this post for later!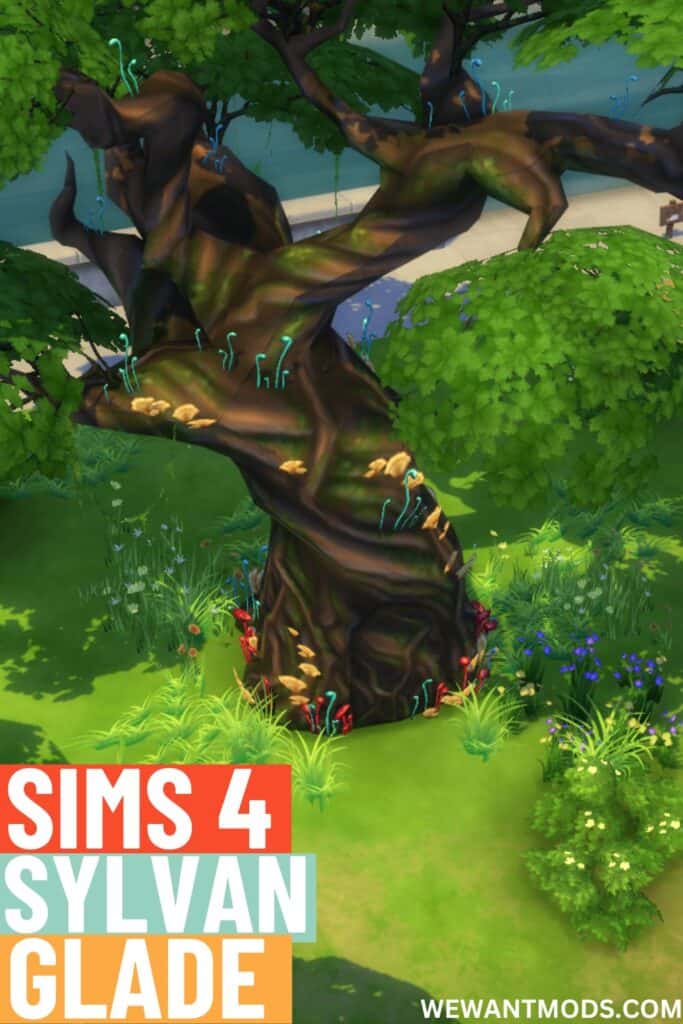 Sims 4 Sylvan Glade (Discover This Secret Location)