The Sims 4 Free Real Estate Cheat (& More)
Grab your free house with the sims 4 free real estate cheat.
No more settling for the most basic home on the lot; grab the property of your dreams with a quick and easy cheat code.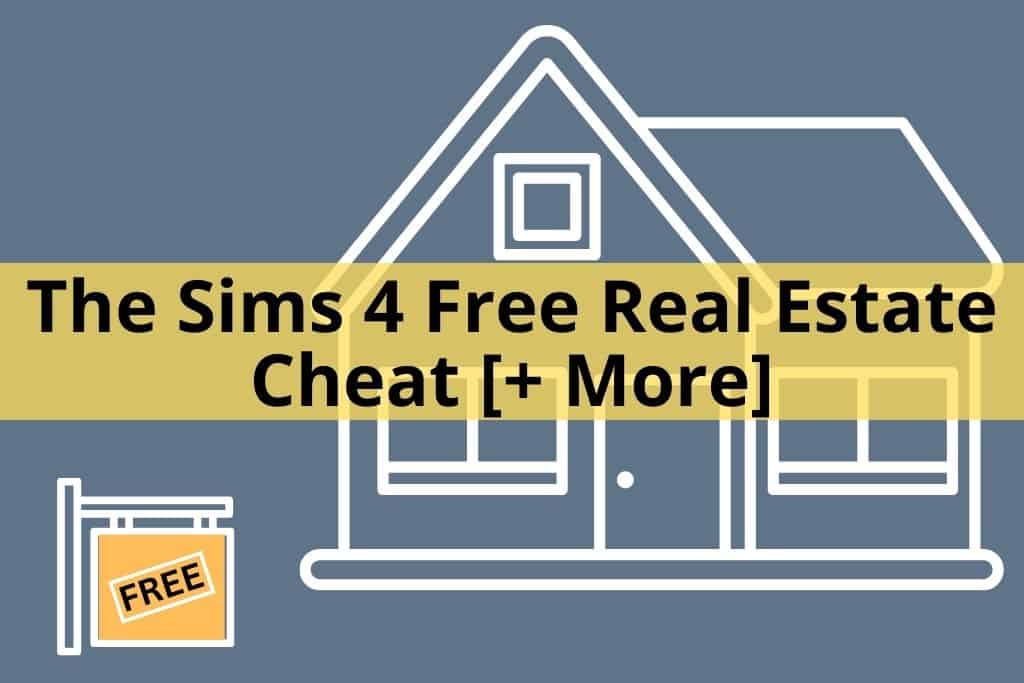 Buying and decorating homes in the sims 4 can cost plenty of Simoleons you may not have at your disposal.
But sometimes, we just want to dive into a new home and make a quick purchase.
With the sims 4 real estate cheat, you don't have to worry about the game's restrictions; you can make your own real estate rules.
Sims 4 Free Real Estate Cheat
The following sims 4 free real estate cheat will help you get the house of your sims dreams!
But before being in escrow 😉 you will need to open the cheat console to enable cheats.
There are different ways of doing this, depending on the machine you are using:
On your PC, to open the cheat box, press [CTRL] + [SHIFT] + [C] on your keyboard

For your PS4, you must press [X] + [O] or all four shoulder buttons.
For Xbox One users, you must press [A] + [B] or all four shoulder buttons.



With the cheat command console opened, type testingcheats true or testingcheats on


Then press [Enter]


After enabling cheats, type the cheat command line freerealestate on
If you change your mind, type in freerealestate off, and this sims 4 real estate cheat is off.
What's great about getting the sims 4 free real estate cheat is that you can opt for an empty or fully furnished home for the same price of zero dollars.
Just select which option you prefer from the drop-down list.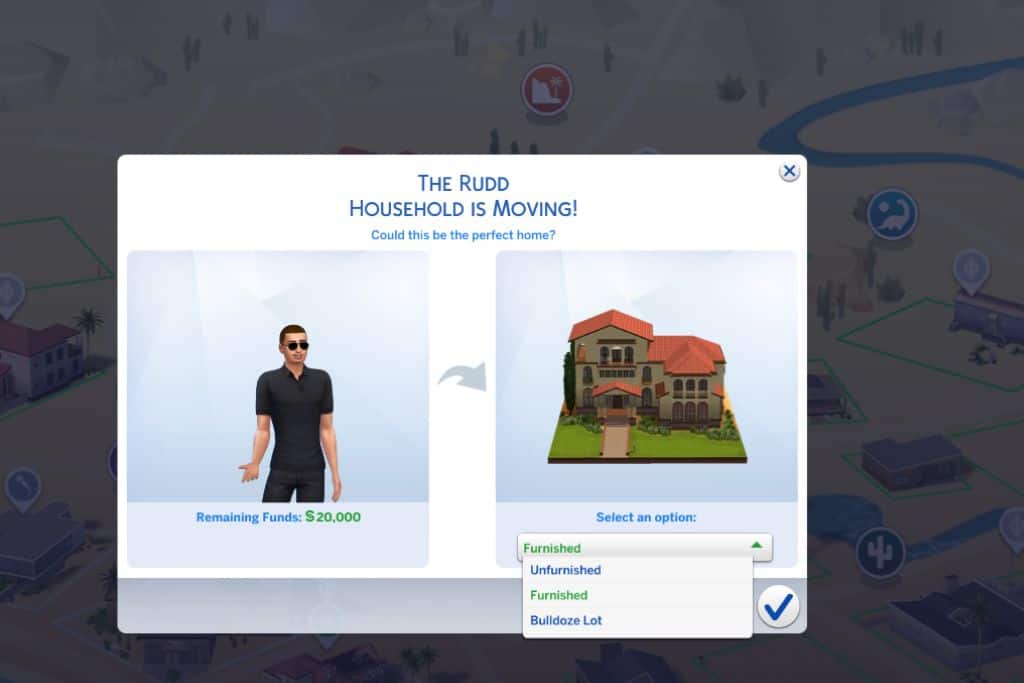 Other Useful Sims 4 Cheats
Now that you've gotten a free house, there are other valuable cheats that you might enjoy, which would complement the sims 4 free real estate cheat.
Sims 4 Free Utilities Cheat
If you have opted for a bigger home, this usually spells out larger bills to pay, which can be more challenging in a new game where Simoleons are scarce.
Luckily, a free utilities cheat exists for the sims 4.
With cheats enabled, using the cheat dialogue box, type one of the following codes:
household.autopay_bills
household.autopay_bills true
household.autopay_bills false
By using the household.autopay_bills cheat code; your sims incoming bills will be taken care of automatically.
Usually, your sims have to pay bills manually by mail, computer, or phone. This helpful cheat will do that for you.
If you want to free yourself of bills completely, you need to type household.autopay_bills true as the cheat code.
Removing all bills will leave you more simoleons to furnish your newly acquired home in style.
If you ever want to pay bills manually again, you need to use the household.autopay_bills false cheat code.


RELATED POST: Get The Sims 4 Real Estate Mod
Sims 4 Free Money Cheat
Having a free house is all nice, but if you've picked an unfurnished one, that'll cost you a good amount of Simoleons.
While there are several ways to earn simoleons in the sims 4, you can also use convenient cheats codes to earn cash now.
With cheats enabled, open the cheat box and type one of the following cheat codes:
motherlode – To instantly get 50 000 Simoleons.

money X – To change a household's funds to the value of X. So, if you write "money 123456", your sim's balance will become 123 456§.

rosebud or kaching – To get you a lump sum of 1 000 Simoleons.

Press Ctrl, Shift, and C or Esc to close the cheat box.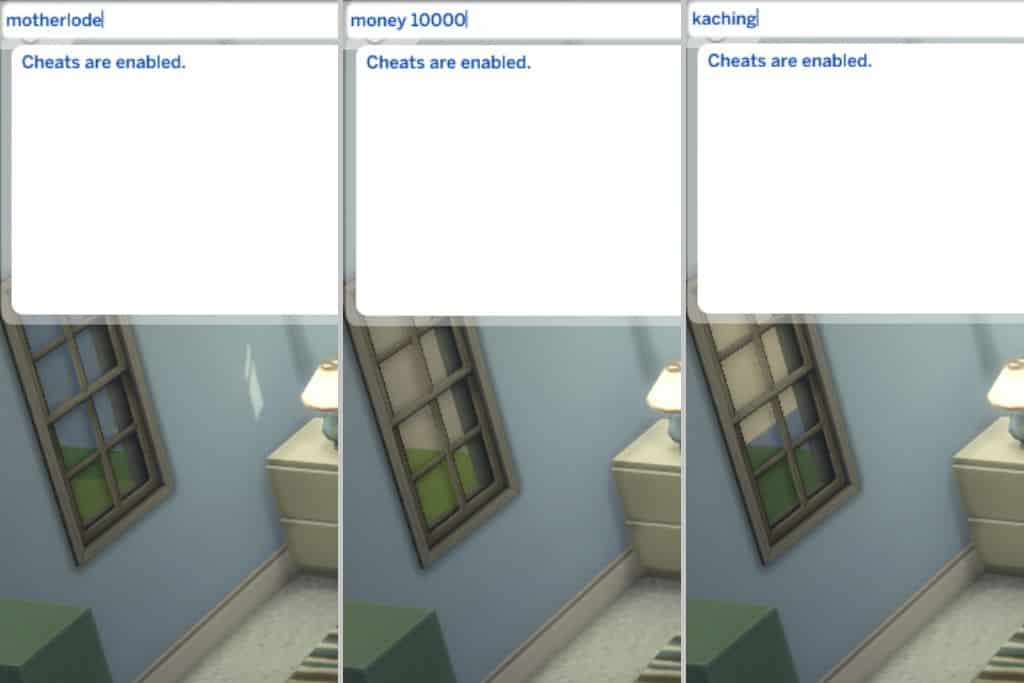 Final Thoughts on Sims 4 Free Real Estate Cheat
The Sims 4 free real estate cheat code is a great way to get around the high cost of buying a home.
With this cheat, you can build or buy any home you want without worrying about the hefty price tag.
On top of that, if you add in the free utilities and free money cheat codes, you can spend those hard-earned simoleons wherever else you please.
If you love real estate, then with the right gaming mods, you can make a career out of it.
If you have the Get To Work expansion pack, plus money left over from all those saving, you may want to get yourself another house.
If you're interested in getting a second home, this neat little video will show you how to buy that home away from home.



Other Cheat Articles

The Sims 4 Free Real Estate Cheat (& More)