Sims 4 Pet CC: Clothing, Toys, Beds & More
Are you looking for an clothing or a piece of furniture for your Sims 4 pets?
Find what you're looking for with this sims 4 pet cc collection.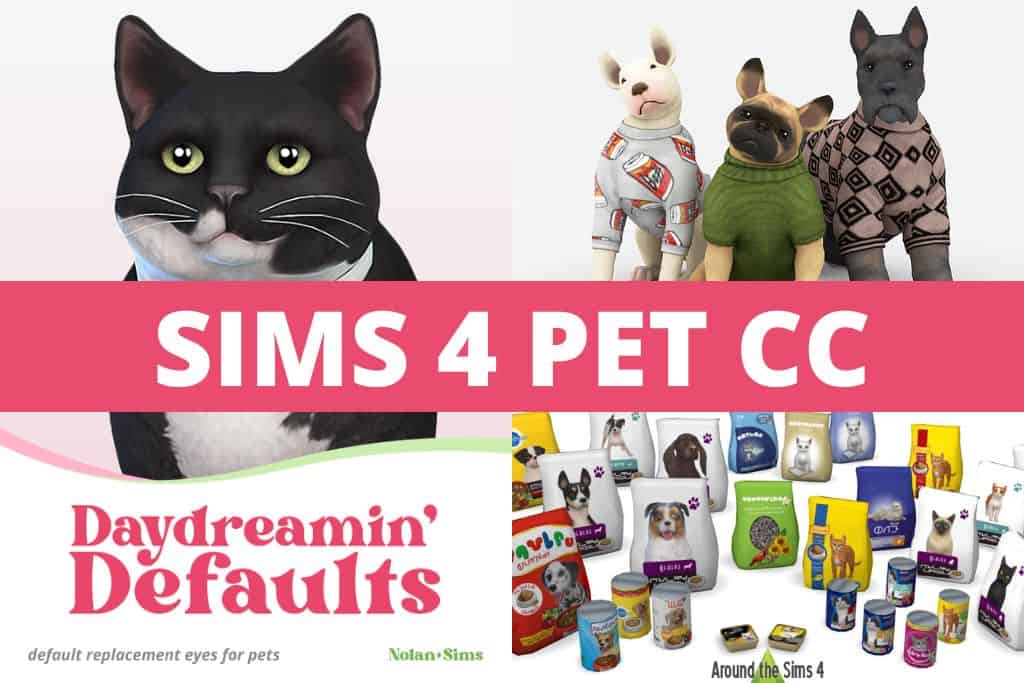 The Sims 4 Cats and Dogs, the game's fourth expansion pack, has been a fun addition to the game.
You can expand your sim family by adding at least one fur baby into the fold.
Like a typical simmer, you can find a lot of custom content and apply them to your pets.
You can customize their appearance and upgrade their sleeping arrangements.
Now, let's have a glimpse of what you should get in terms of free sims 4 pet cc.
Collection of Sims 4 Pets CC
I've gathered this list of great sims 4 pet cc finds for your household companions.
They include everything from furniture options to pet clothing cc.
Needless to say, you'll need The Sims 4: Cats and Dogs EP to use or add most of these custom content pieces to your game.
1. Flower Crown Pet CC by Nolan-Sims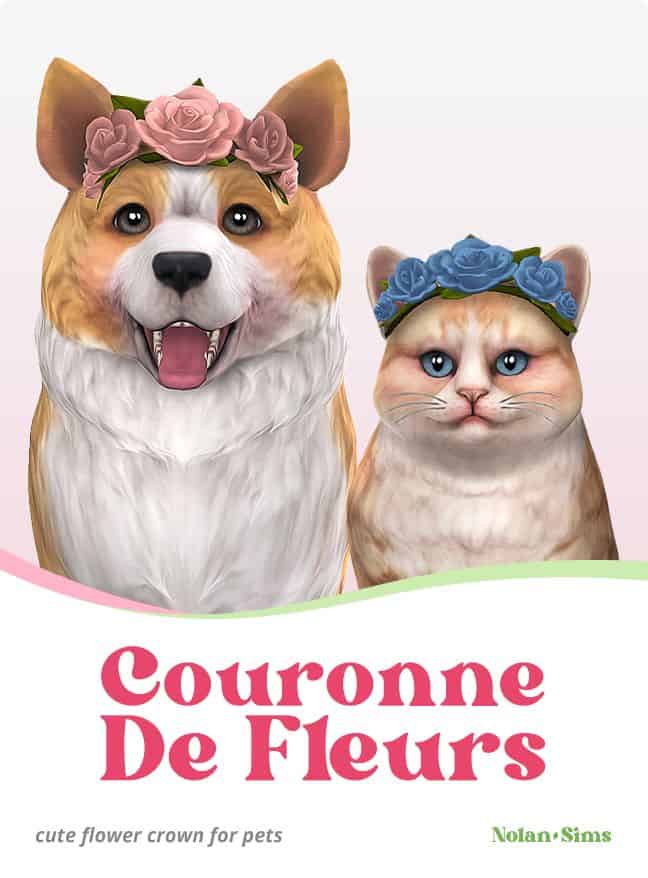 Perhaps your sims are getting married and need their adorable pets to attend the ceremony in style.
You can get this beautiful flower crown for your pets, and they will be the talk of the town.
There are four files for this custom content, one for:
Cats
Small dogs
Large dogs
Cats & Dogs

2. Sims 4 Pet Food CC by Around the Sims 4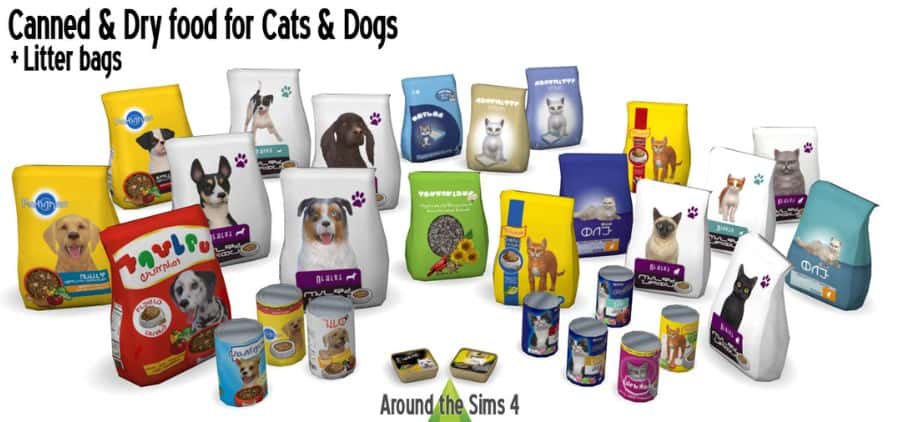 If your sim household has pets, there must be food somewhere in the house.
This little cc collection has a few different formats of packaged food for your fur babies:
Big cans of dog food
Smaller size cans of cat food
Deluxe wet cat food
A variety of different-sized bags for dry food, litter, or bird seeds
Each of the six types of packaging comes with several swatches for label designs.

3. Sims 4 Basket of Toys for Cats by Bellassims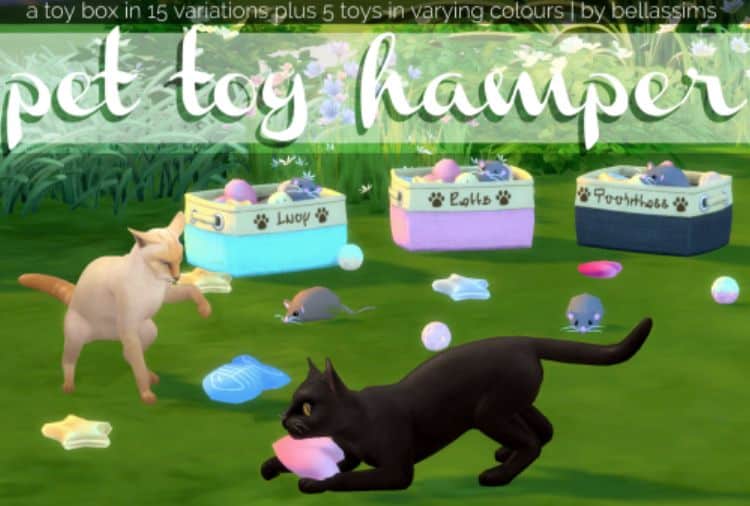 If you have cats, they need toys to entertain themselves.
This cute sims 4 pet cc features a smaller-sized toy box as an alternative to the game's bulkier-sized one.
These boxes each come with five small toys for your cats.
There are 15 design swatches for these basket-like toy storage containers.

4. Sims 4 Dog Clothing CC by Madlen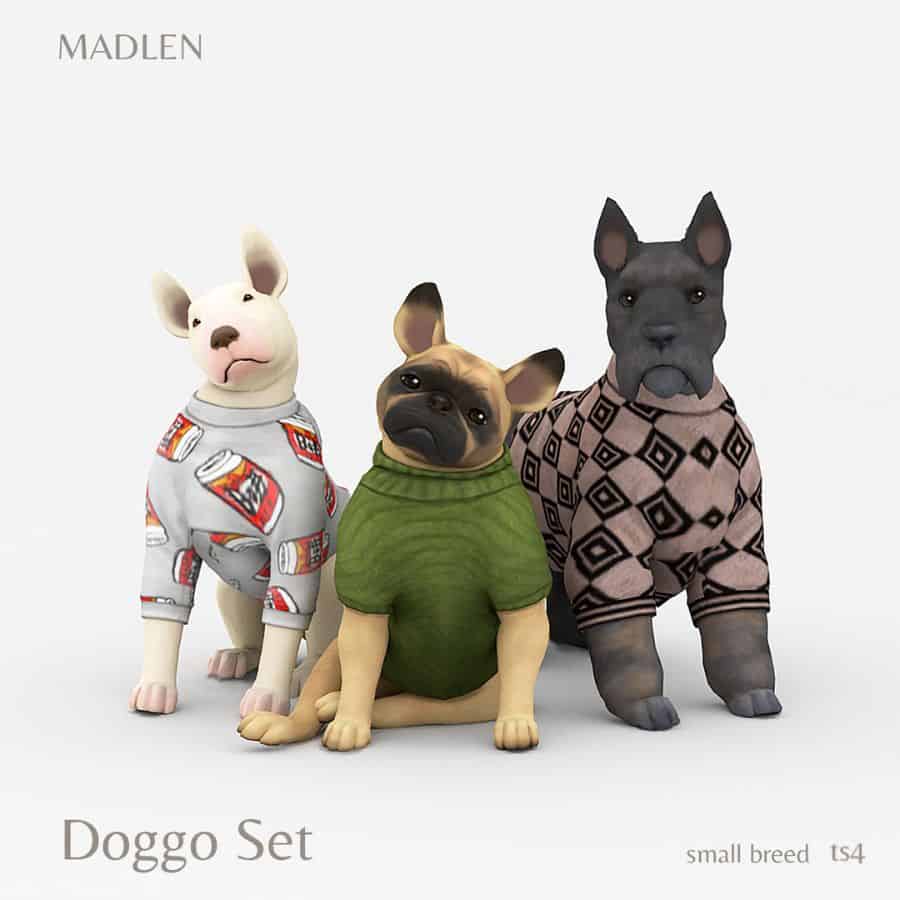 Make your sim pets look so precious with one of this set's two cute dog outfits.
The first shirt has a turtleneck-style collar, while the second has long sleeves with a rounded collar.
Keep in mind that this maxis match pet set was made specifically for smaller breeds of dogs.

5. Sims 4 Vet Clinic CC Pack by Syboulette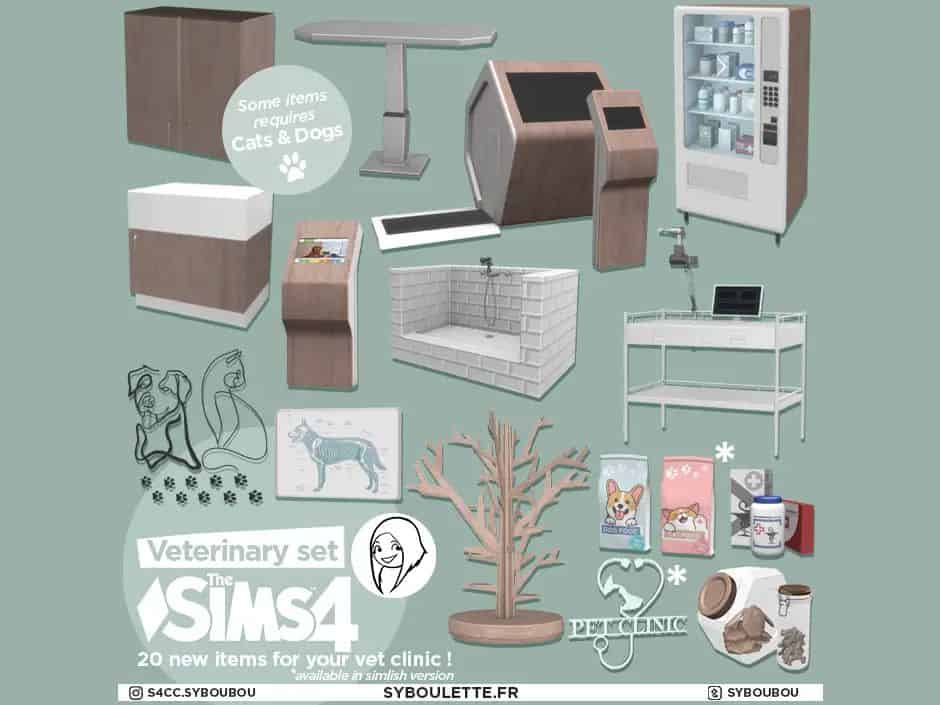 Get your pets the vet clinic they deserve with this furniture collection for your veterinarian sims.
This sims 4 custom content set showcases a good variety of items, like:
Counter
Bath station
Examining table
Pet clinic light sign
Climbing tree for cats
Various vet equipment
And other pet decorations
You can choose from an average of seven swatches for each item.
Most of the 20 pieces are base game compatible, but the functional and purely pet-related pieces require Cats and Dogs EP.

6. Cardboard Houses for Cats by Around the Sims 4

These cardboard play areas give your cats plenty of places to hide and roam.
There are five different-styled structures that your cats can get into.
This set also includes a matching scratching post and catnip box.
Each of these pet items comes in two swatches.

7. Sims 4 Collared Cat Shirt by Turksimmer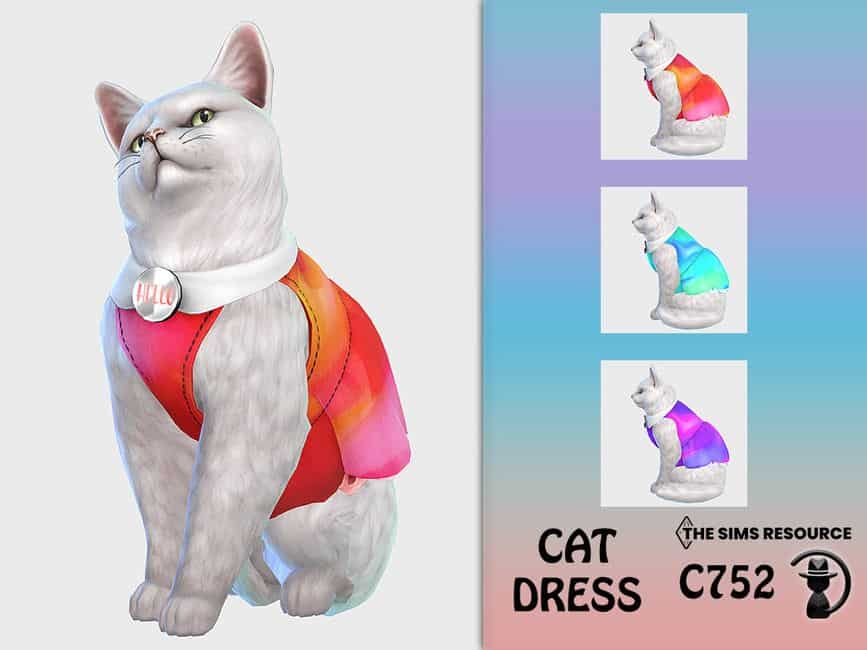 I love the vibrant colors of this collared cat shirt; they appear almost like blended watercolors.
There are 3 swatches for this cat shirt, but you will also need My First Pet Stuff alongside the Cat & Dogs EP.

8. Cat Collar CC for Sims 4 by Lady Moriel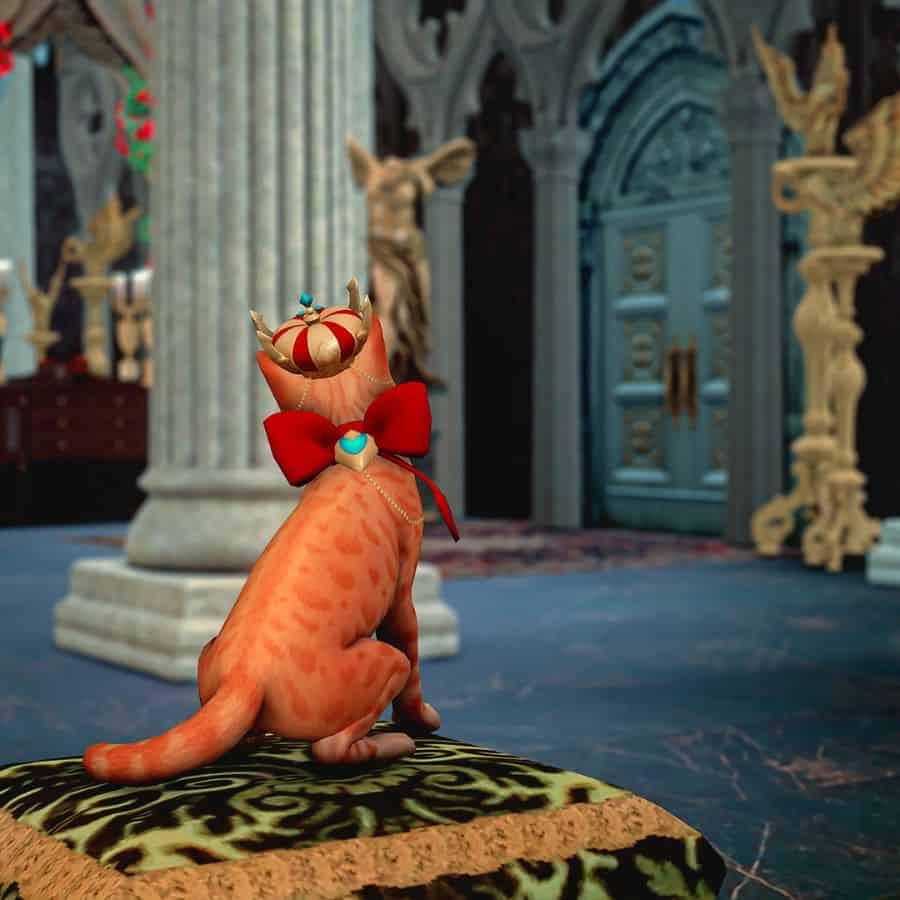 Give your cat sim this cute bell collar cc for a touch of elegance and guaranteed cuteness.
The golden elements of this collar make it an ideal accessory for wealthy sim households.
Now, your sim cat can be treated like royalty and look the part.
The oversized bow is the cherry on top, which makes it purrrfect.

9. Pet Eye CC Pack by Pralinesims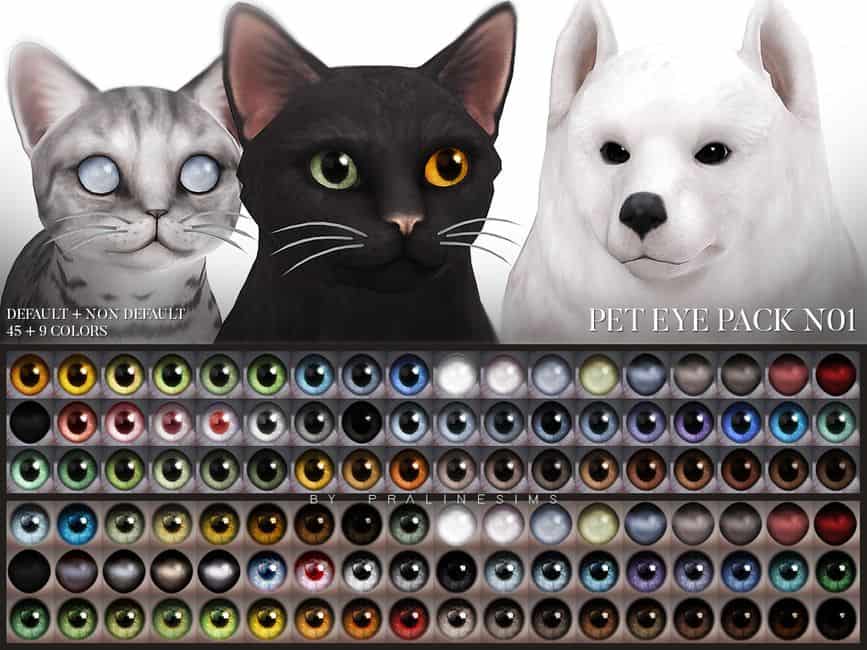 This sims 4 pet cc collection contains various eye colors for cats and dogs.
For each pet, there are 45 default color choices, with an additional nine custom ones.
You can opt for the default non-default eyes for both cats and dogs.
You can also set two different eye colors for pets with heterochromia.

10. Sims 4 Festive Collar CC by Bellassims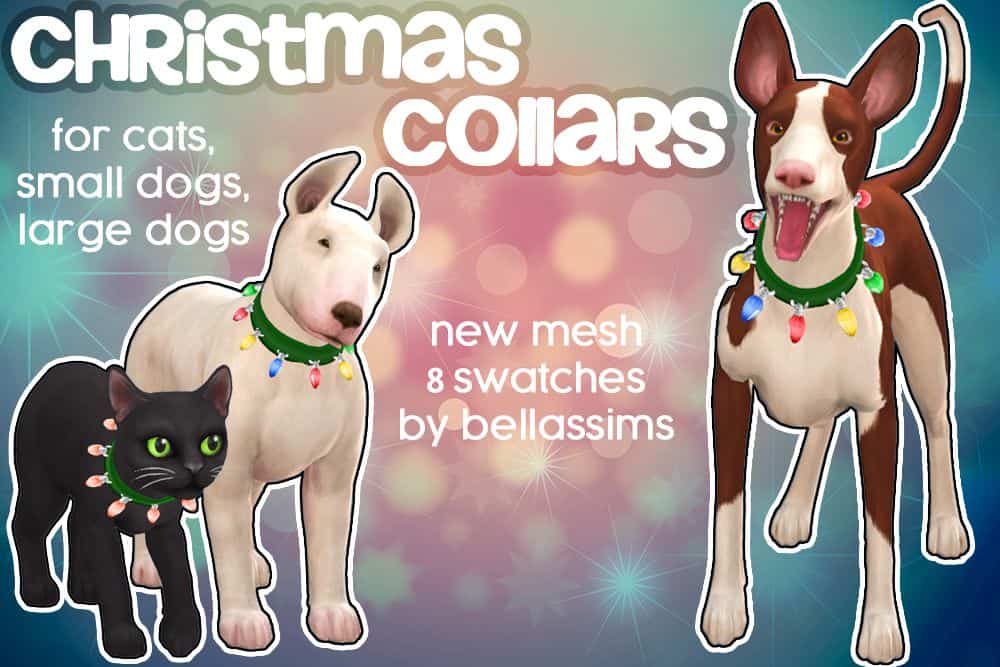 Give the perfect holiday accessory to your pets with this collar cc with Christmas lights on it.
Choose from various color swatches for these cool festive collars for cats and dogs.
You can grab the merged file or from the other 3 specific download files (cats, small dogs, and large dogs).

11. Small Pet Hoodie CC by Turksimmer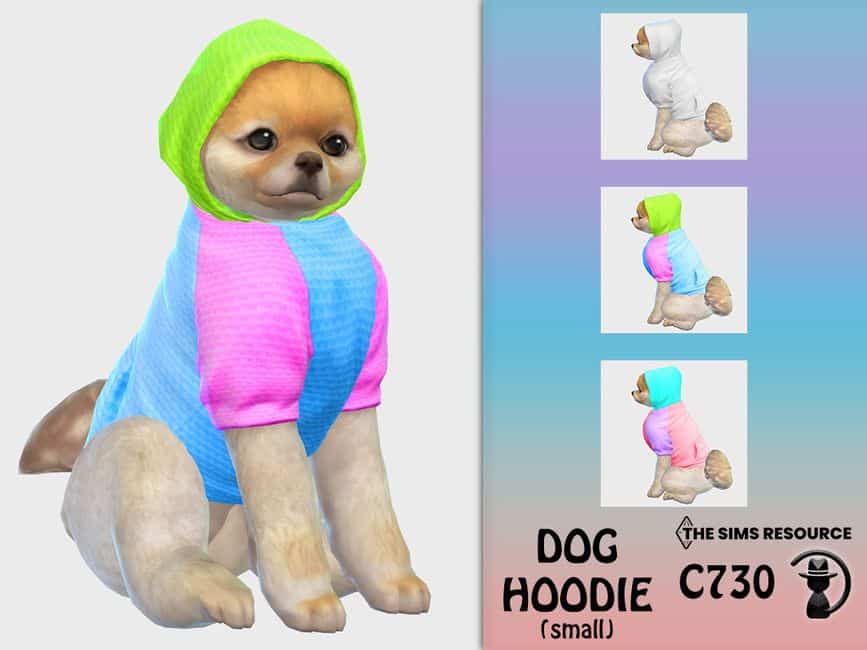 This adorable multi-color hoodie adds such style to your little pups.
This sims 4 pet cc is for small dogs, and if you are not big on colors, you can also opt for the solid white swatch.

12. Dog Grooming CC by Around the Sims 4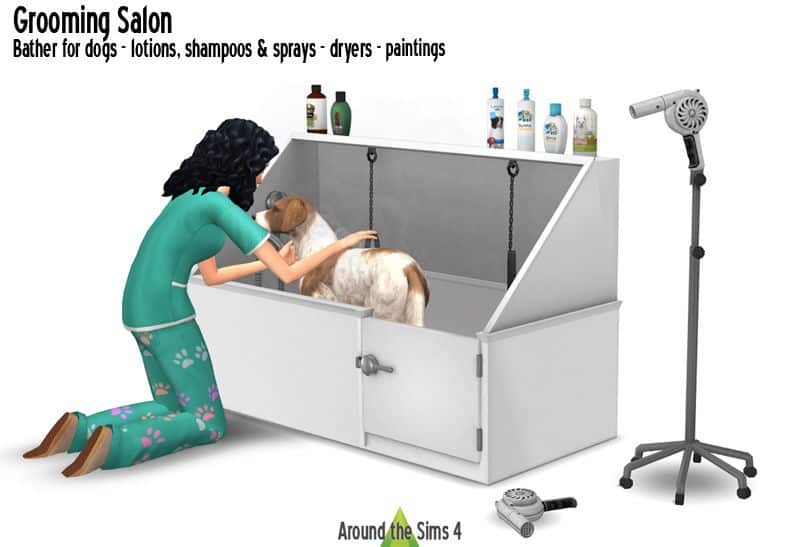 Get your dog nice and clean with this collection of sims 4 pet cc for your pet clinic.
This cc pack includes sprays, lotion, and shampoo bottles with various label designs.
You also get a huge dog bath enclosure and hair-drying equipment.

13. Angelic CC Set for Dogs by Suzue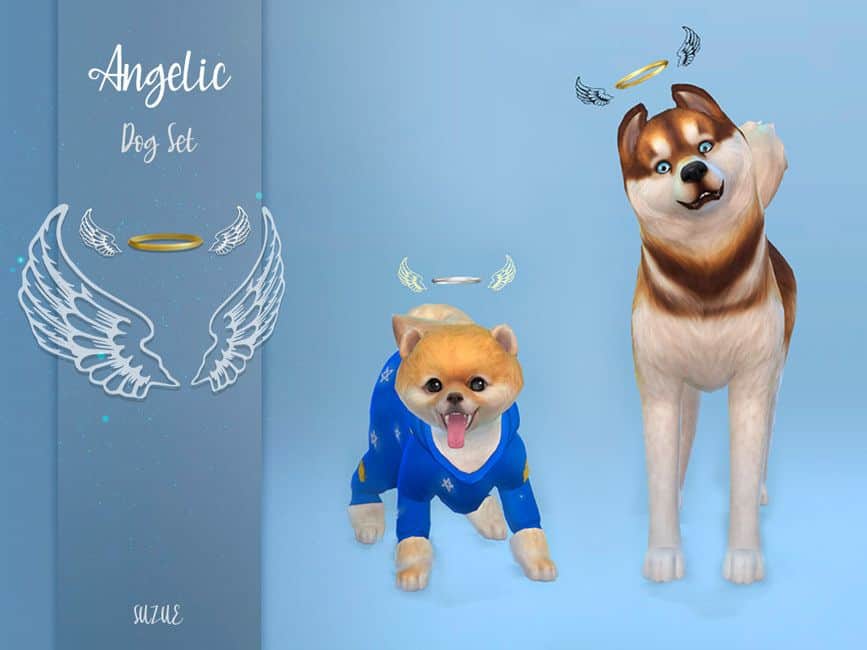 This set of sims 4 pet cc for your little angels includes both the halo and a pair of wings.
You'll find the halo under the dog's Hat category, which comes in five gold and silver versions of swatches.
As for the wings, you'll locate them under the Costumes category for dogs, and they come in 10 swatches.
This pack is a good option for a Halloween costume or an everyday outfit because they ARE little angels.

14. Sims 4 Pet Bed CC by Nolan-Sims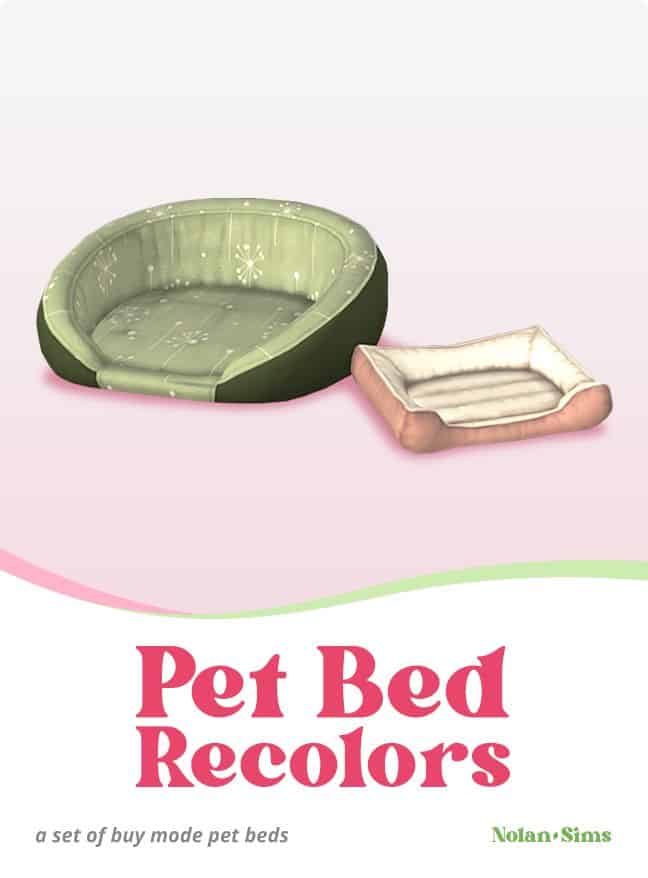 Since you can't have too many pet bed options, here are two more models.
These pet beds are a recolor of those made by magicalfreezerbunny.
The required meshed are linked on the download page.
You can opt for the smaller rectangular option or, the larger pet bed with a higher back.

15. Sims 4 Pet Travel Vest by DanSimsFantasy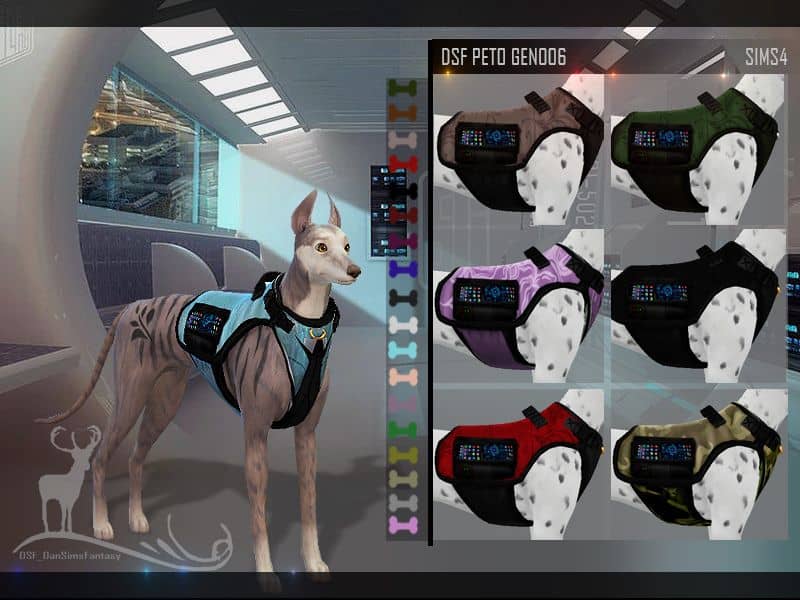 If your pet dogs love to go on adventures, then this vest is just what they need.
This vest has a holographic panel and is ideal for athletics, exploration, and rescue activities.

16. Rattan Pet Furniture Set by Syboulette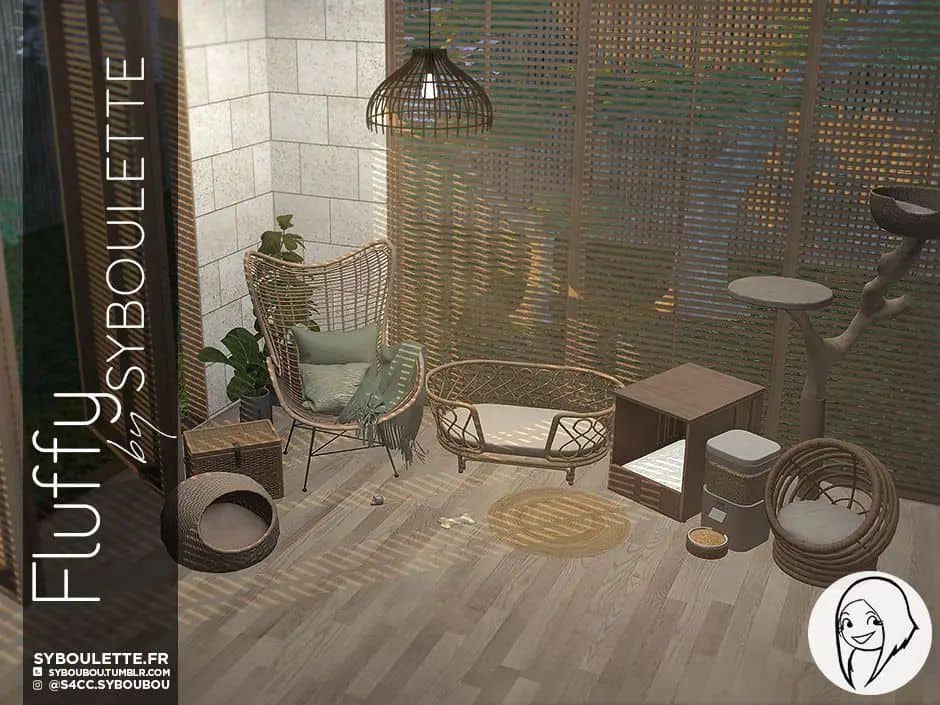 This furniture set for your sims 4 pets includes 16 items made out of wicker and rattan.
You get a good variety of items, including:
Carpet
Cat tree
Food bowl
Gravity pet feeder
Toy items
Various beds
And many more

17. Sims 4 Toilet Pads by SSIAT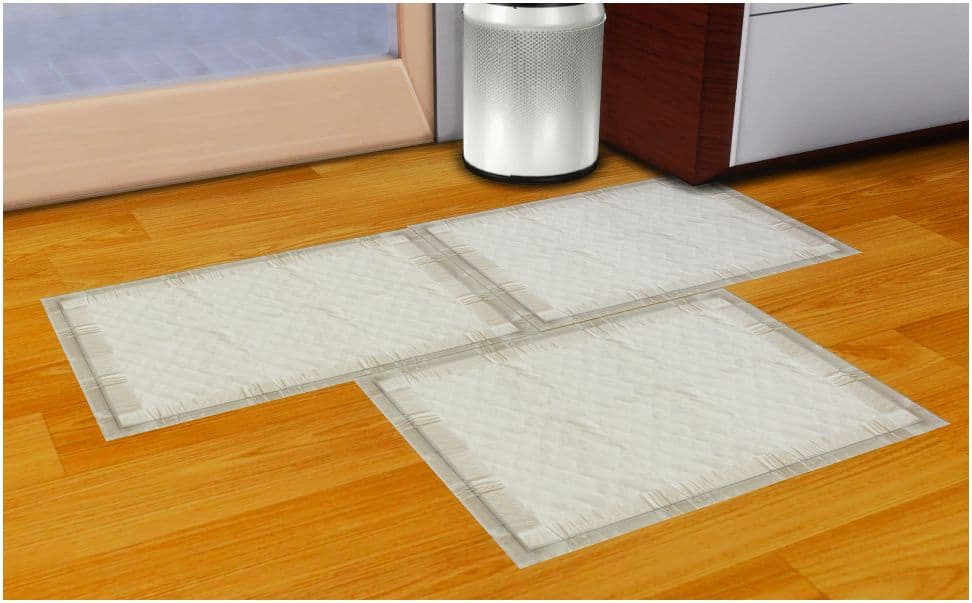 While cats have litter boxes, a sim household with dogs could use some pee pads.
It's a simple recolor of a small carpet to make it look like a white toilet pad.
While the peed pads are not functional, they still add great details to a pet-friendly sim home.

18. Fancy Pet CC for Cats by Around the Sims 4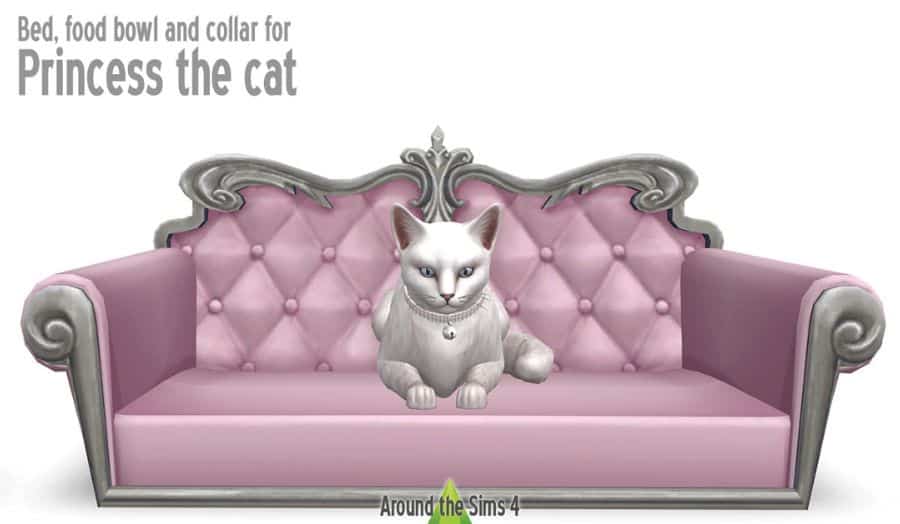 Treat your cat like royalty with this exquisite cat cc set.
This pack includes a fancy-looking Victorian cat chair, a same-era-styled food bowl, and a lovely collar.
Each item in this sims 4 pet cc pack comes in five swatches.
Nothing is too good for our feline friends.

19. Sims 4 Cat Hoodie CC by Turksimmer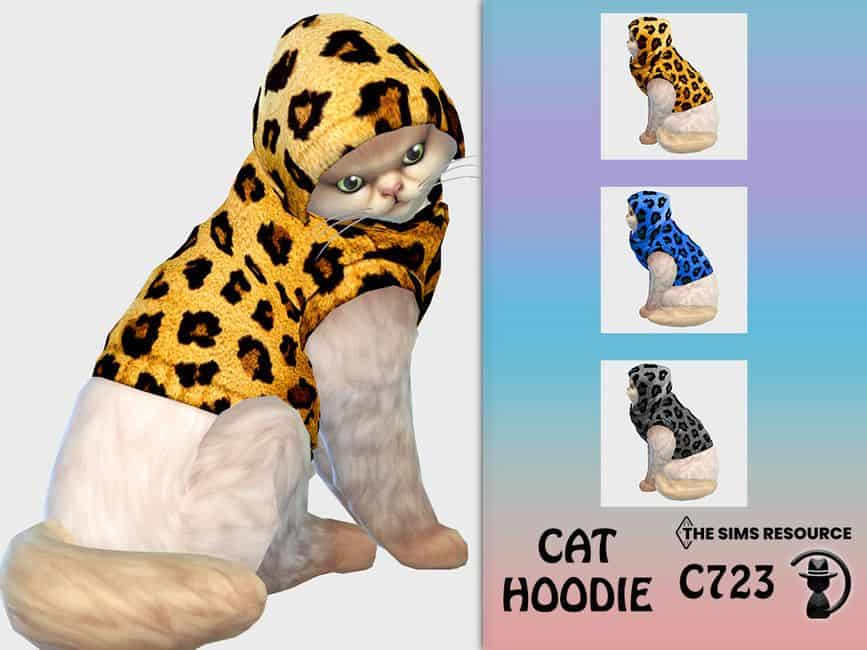 With this leopard-style hoodie, your sims 4 cats can pretend to be the wild cats of your household.
This custom content comes with 3 swatches of leopard print and works with all skins.

20. Framed Pet Bed CC by Bellassims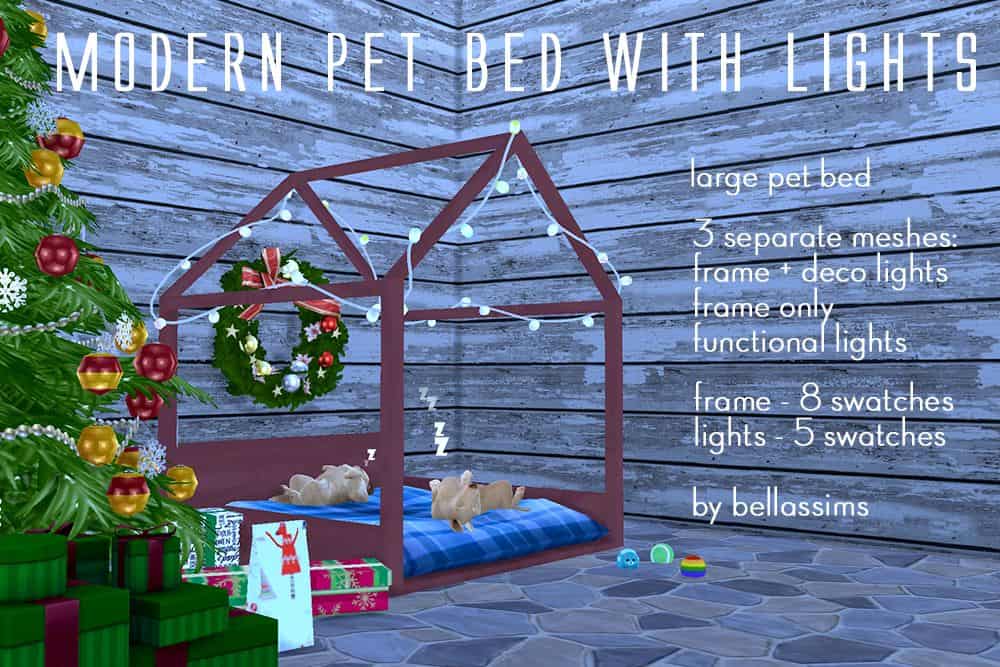 This cc pack offers a house-shaped bed for your sims 4 pets.
The frame comes alone or with decorative lights.
You can also choose to add the file for functional lights too.
The bed alone comes in eight colors, while the lights come in five.

21. Stylish Sims 4 Pet Furniture by Syboulette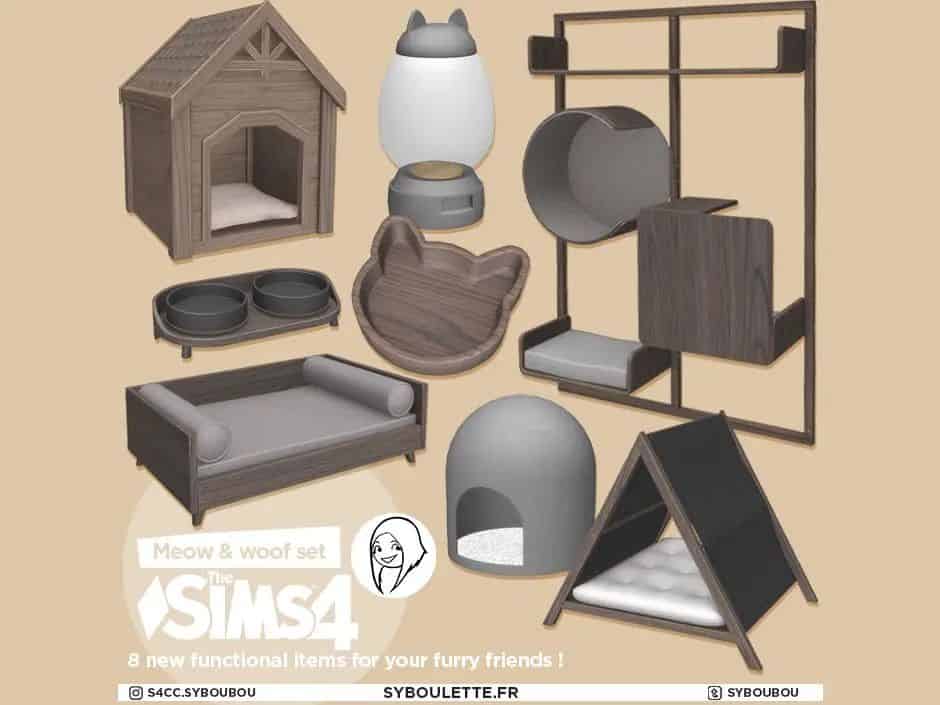 For contemporary pet furniture options, this cc pack has it all.
There are eight items in this collection for both cats and dogs, which includes:
Dog house
Large sofa-looking dog bed
Water and food dishes
Cat-shaped bowl
Cat-shaped gravity feeder
Dome-shaped kitty litter box
Stylish cat tree wall structure
Triangular tent-shaped cat bed
All items in this pet collection are functional and available in 14 color swatches.

22. Angelic CC Set for Cats by Suzue
This pet cc pack is the same concept as the one listed in #13, but this time for cats.
The set includes the halo and wings cc.
To find them, look under the Hat and Costumes categories.
As for color swatches, the choice remains the same, with 10 swatches for halos and wings.
The halos have five silver and five golden swatches, just like in the dog version.

23. Cat Bed CC by Around the Sims 4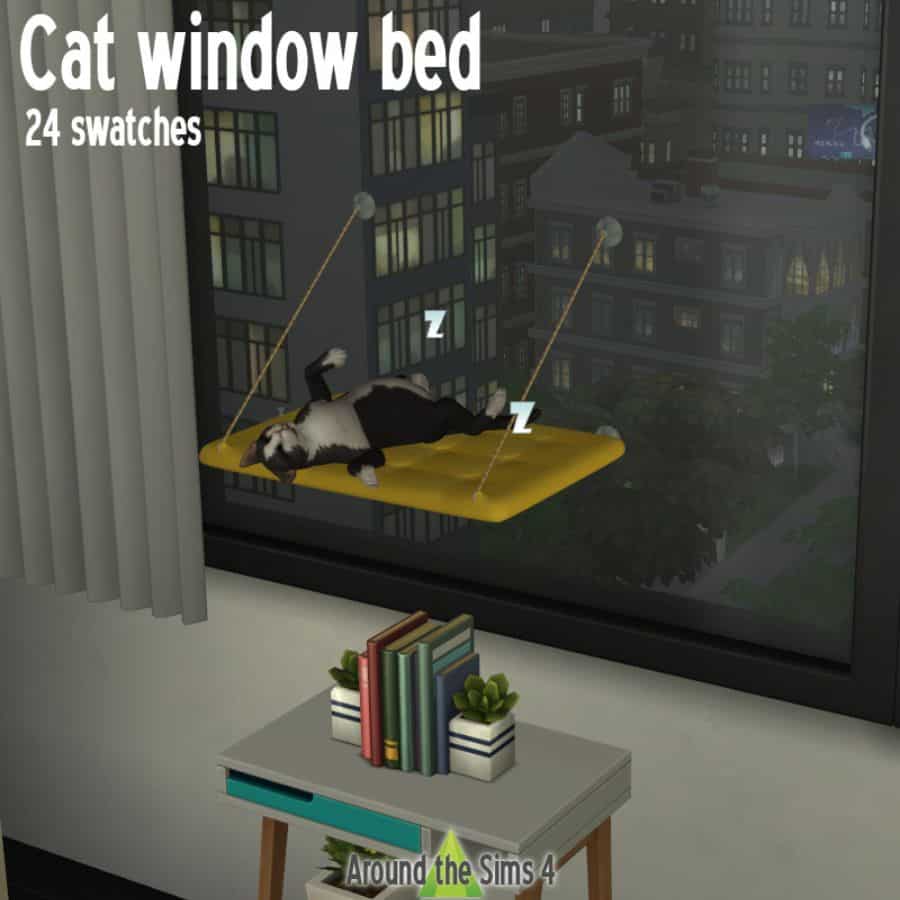 Who doesn't love this suspended-style cat bed?
Your sim cat will enjoy the warm sunlight and lounge away on their new bed.
This sims 4 pet bed is available in 24 colorful swatches.
And while it's called a window bed it can also be placed on a wall.

24. Reindeer Antlers CC for Pets by Bellassims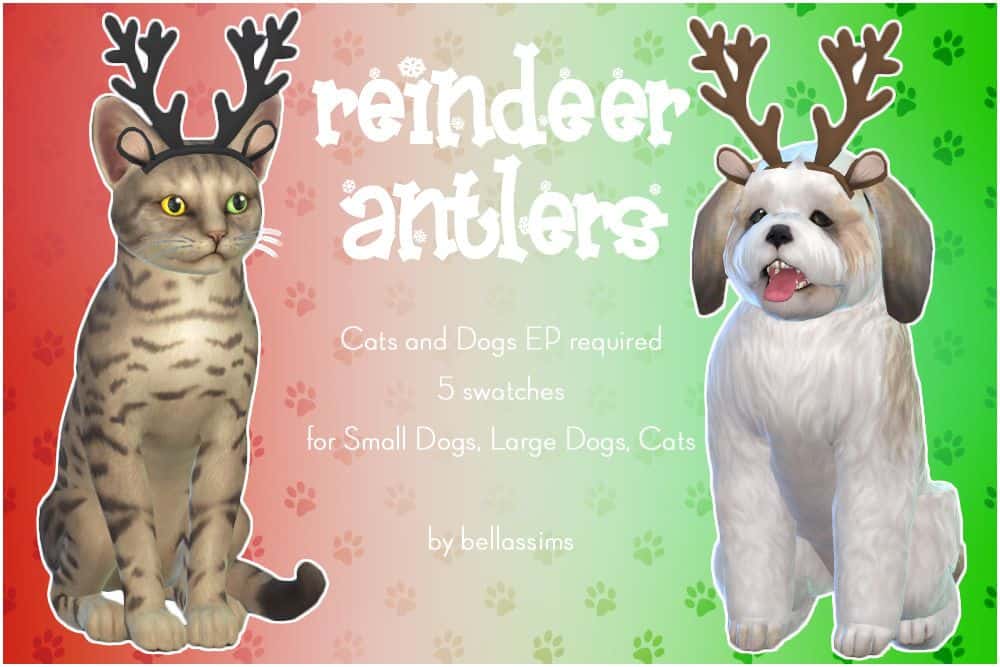 These cute reindeer antlers for your sims 4 cats and dogs would go well with the Christmas light collar in the #10 spot.
You can choose from five swatch options.
These antlers were made for cats, large dogs, and smaller ones.
There's a file for each one, so grab the file representing the fur babies who need a cute accessory.

25. Sims 4 Pet Eye CC by Nolan-Sims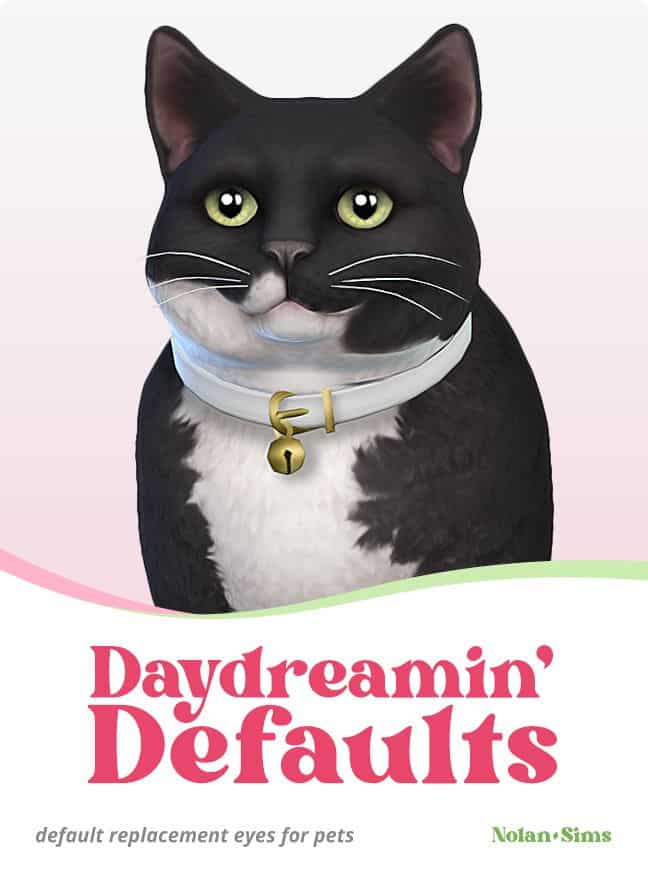 This default replacement eyes for pets works for cats, and dogs (both small and large).
The light reflection in those gorgeous eyes gives them a touch of realism.
You also have the option to provide your cats with heterochromia eyes.

26. Pet CC for Cats by Around the Sims 4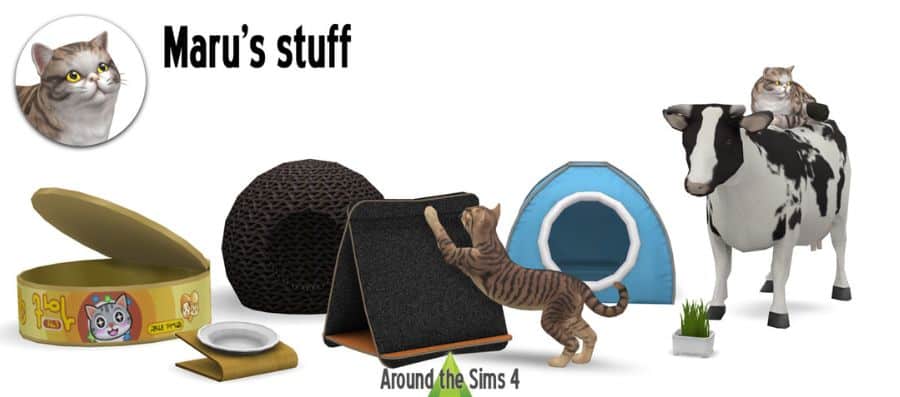 This pack offers nine items for your sim cat:
Ball bed
Triangle scratching board
Cow-shaped cat tree
Potted catnip
Elevated feeder
Small cat tent
Small empty box toy
Oversized cat food tin-shaped bed
Toppled over cardboard box bed
Most of these objects can be played and interacted with by your furry little animals.
You get alternate swatches for some of these items.

27. Sims 4 Wool Sweaters for Dogs by Birba32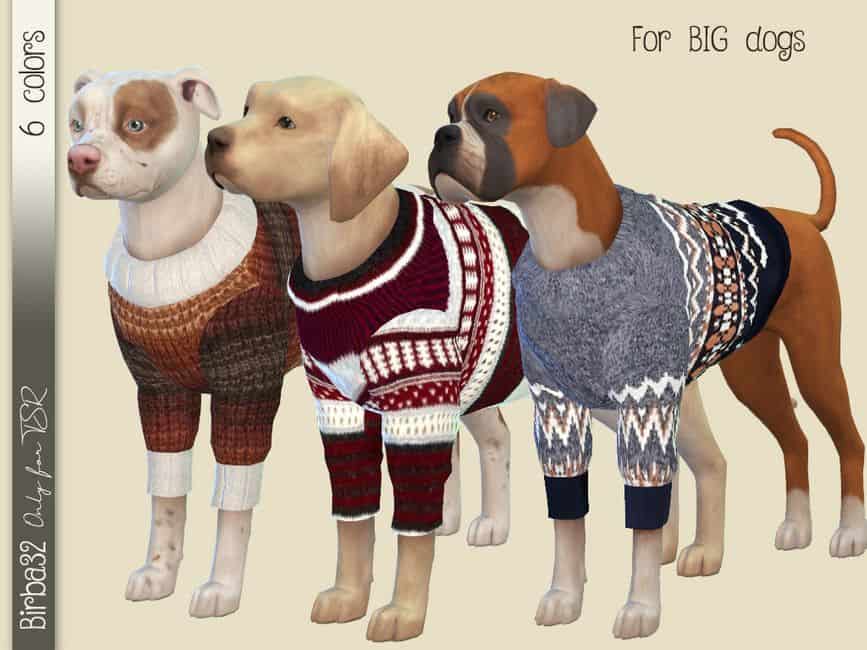 These beautiful knitted wool sweaters are ideal for the cooler seasons and are perfect for your large dogs.
There are 6 swatches to try out, each giving your sim dogs a stylish look.

28. Demonic CC Set for Dogs by Suzue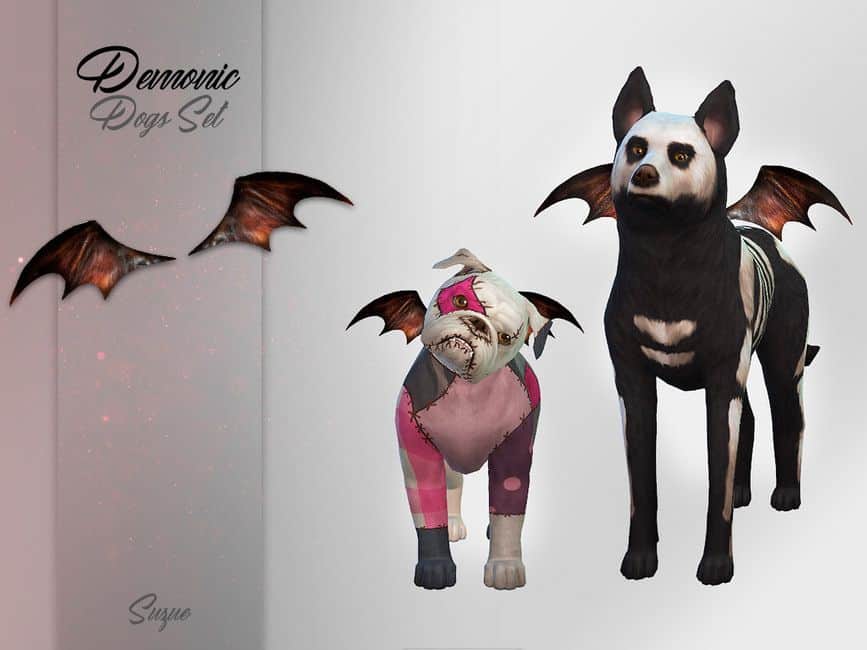 If you can give your dogs an angelic look like the one listed in #13, you should have the option of doing the reverse.
This sims 4 pet cc will give your sim dogs a wicked look.
What you get in this pack is a pair of bat wings instead of a halo and angel wings.
Find the wings under the Costumes category for dogs with the option of 15 swatches.
For the cat version of this custom content, see the demonic cat set, which includes little horns for the costume.

29. Pet Halloween CC for Sims 4 by SSIAT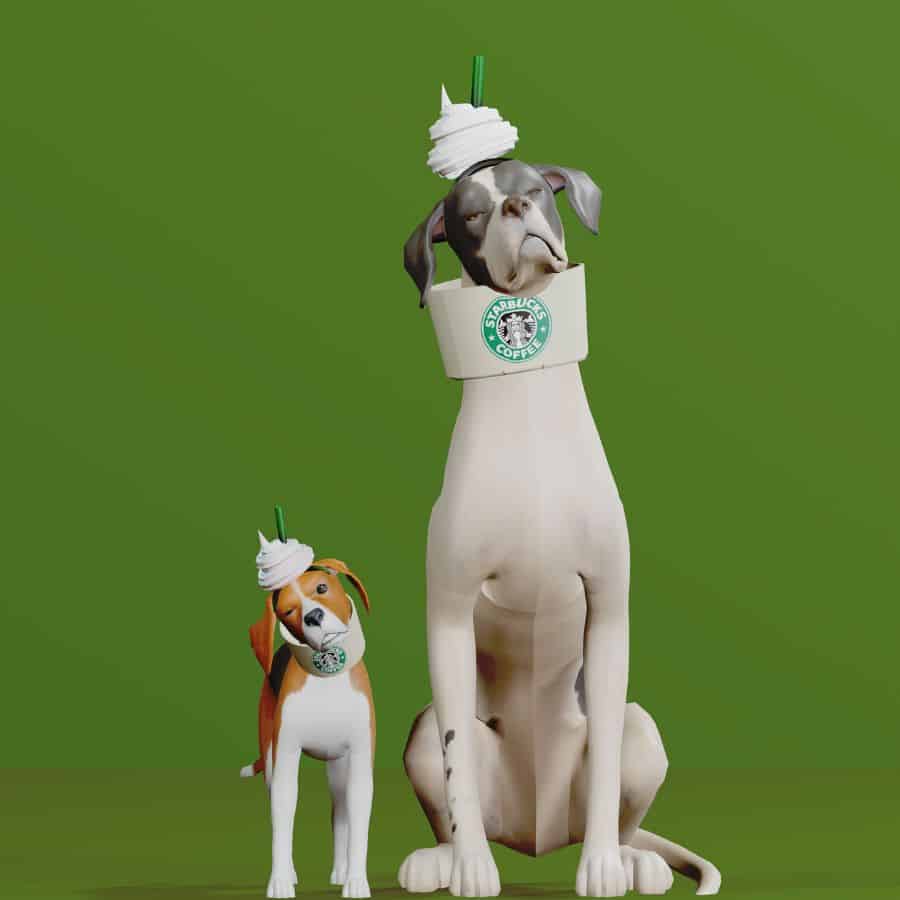 Dress your sim dogs for Halloween with these Starbucks-themed accessories.
With this pet cc pack, you get a whipped cream hat and one of those coffee cup sleeves as a collar.
This sims 4 pet outfit will make your dogs look silly and delicious.

30. Modern Sims 4 Pet Furniture by Syboulette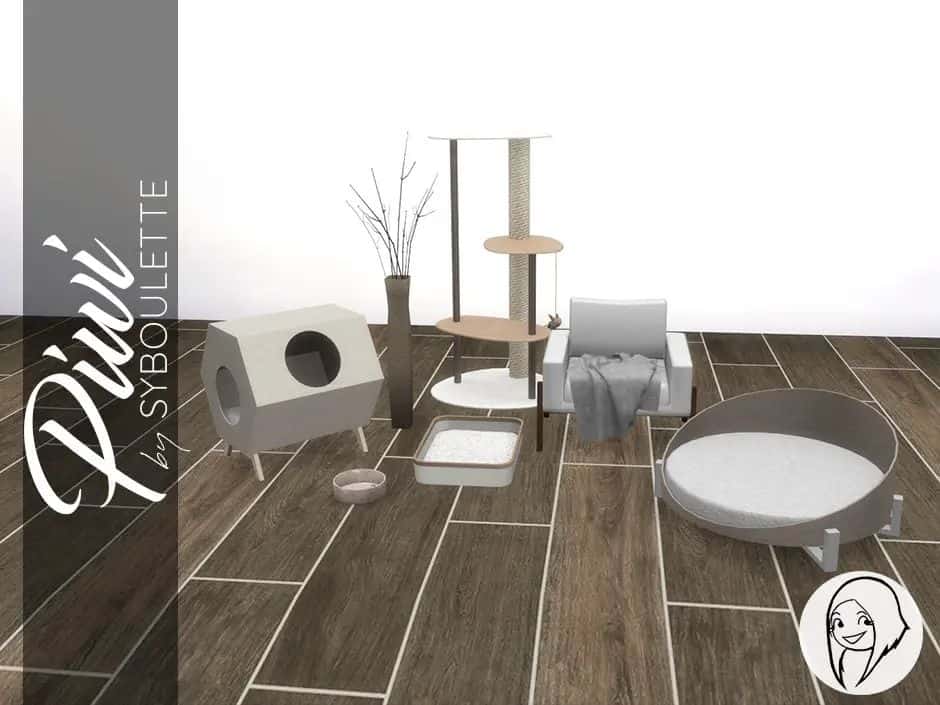 You should check out this pack of eight items for modern, stylish-looking furniture for your furry friends.
In this pet set, you get:
An armchair
Bed blanket
Cat tree
Food bowl
Litter box
Vase serving as a scratching post
Small and large size beds
Each item offers four to six swatches to match with your home.

31. Stuff Pack for Pets by Around the Sims 4

For more pet stuff, this cc pack has got you covered.
This sims 4 pet cc is a collection of six items:
Bottle of pet care products
Collar display
Pet bed
Pet toy box
A pile of food bowls
Stacked litter boxes
You get four swatches for most of these items, while the bottles and food bowls have seven and eight swatches.

32. Fox Costume CC for Dogs by Lady Moriel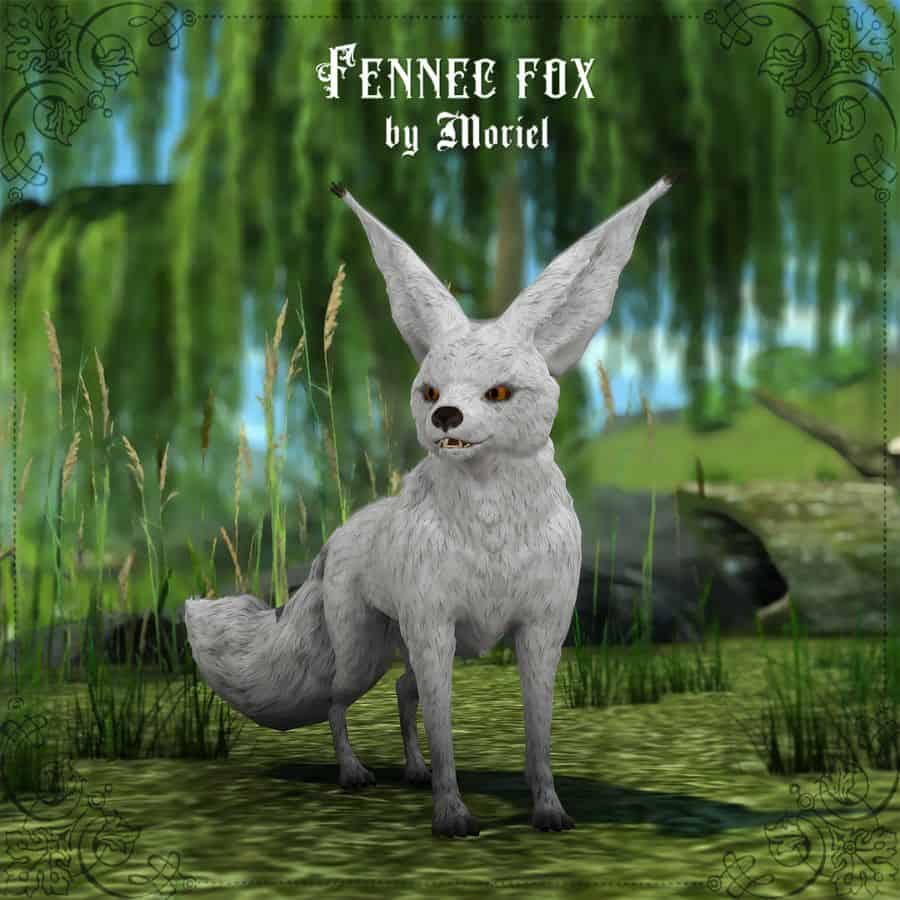 Get your dog a mythical look with this dog clothes cc that'll change your dog's appearance entirely.
This sims 4 dog cc is made exclusively for smaller breeds of dogs with their ears up and tails down.
There are seven color swatches made available.
Combine this cc pack with one of the pet eyes cc mentioned in this article for an amazing final look.

33. Sims 4 Dog Shirt CC by Turksimmer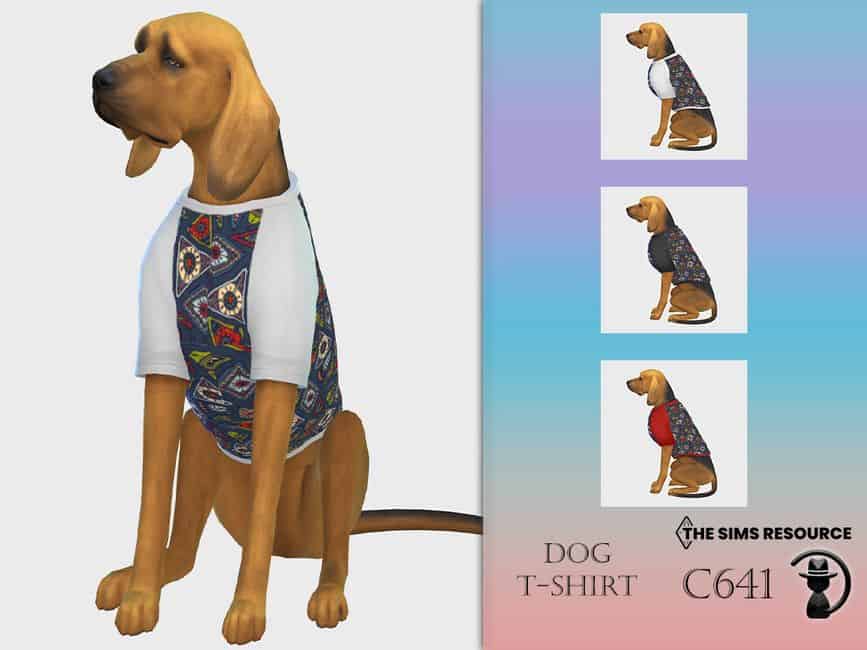 Large pups also need attention, and this colorful t-shirt will make them look adorable.
There are 3 swatches that have an almost paisley look to them from afar.

34. Cactus-Style Pet Accessories Set by Kate Emerald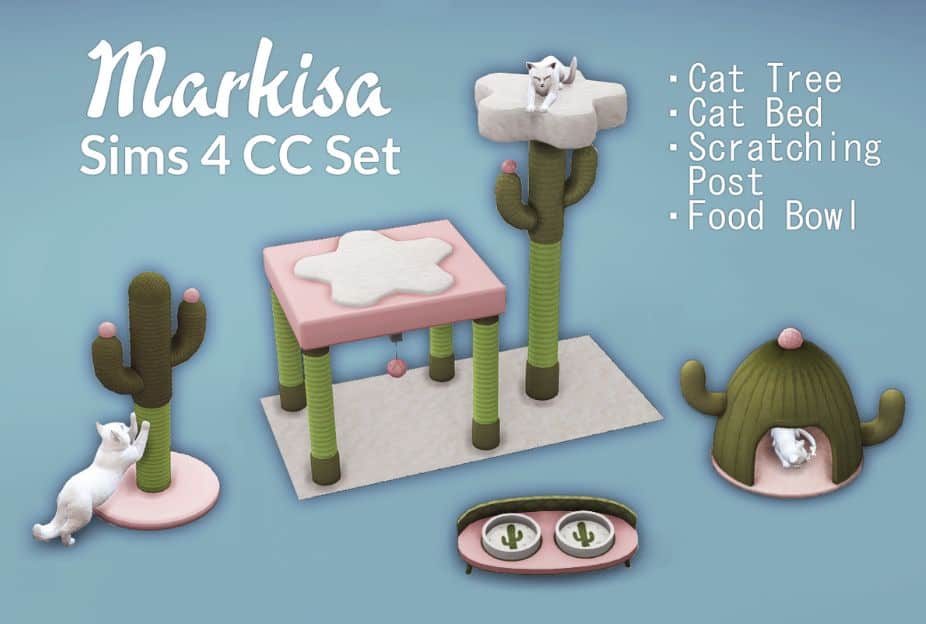 This adorable cactus-inspired set recently came out, and it's definitely a new favorite.
Your sim cats will have everything they need with the cutest cat bed, cat tree, scratching post, and food bowl.
Sims 4 Pets CC: Final Thoughts
In Sims 4, pets are no different than regular sims.
They, too, deserve their own stuff, whether it's a cute sweater, collar, comfy bed, or fun toys.
We hope you've enjoyed going through this neat sims 4 pet cc list and that you've added a few downloads to your collection.
If you have any questions or suggestions, feel free to leave us a comment below or tag us on Tumblr.
Other Sims 4 Custom Content Lists

And don't forget to share and save this pin for later!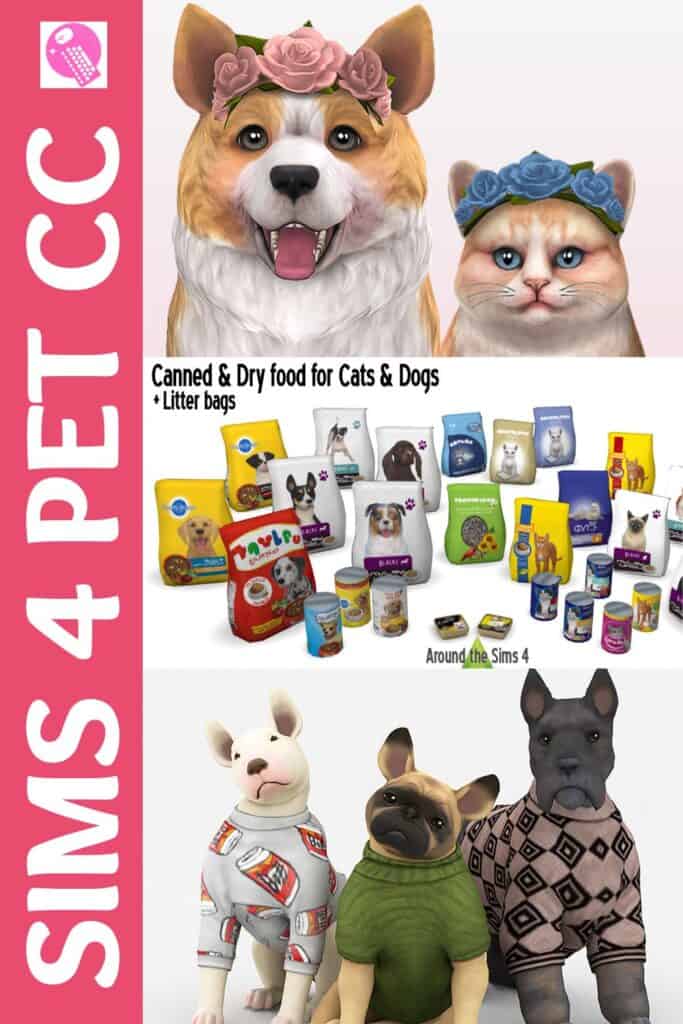 Sims 4 Pet CC: Clothing, Toys, Beds & More