19+ Sims 4 Cars CC: Bring Wheels To The Game
Add some curve appeal to your sims' home with the help of sims 4 cars cc.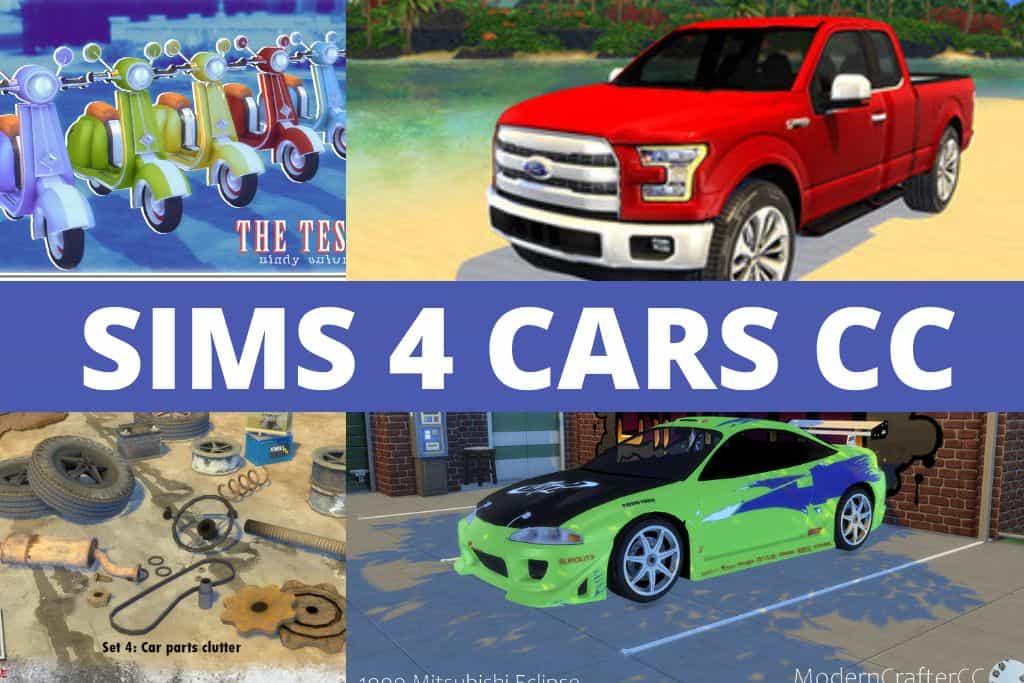 The Sims 4 game has a ton of cool features and different worlds to build a home.
Although it's a complete game, one thing is missing from these virtual worlds; cars!
Although walking and fast travel are the main modes of transportation, we should at least be able to add decorative cars.
This problem can easily be fixed with the help of car custom content.
You'll notice that most of the following car cc are from LorySims, they create so many amazing pieces from Audi's to the Delorean.
And don't forget to grab some car mods & poses from our list of Sims 4 Car Mods.
Disclaimer: The following mods are neither endorsed nor affiliated with The Sims, Maxis, or Electronic Arts. Any use of mods (custom content or game mods) should be done with caution and with the knowledge that there may be risks.
Coolest Sims 4 Cars CC
Check out our list of sims 4 cars cc to add some wheels to your virtual world.
We've found several great finds, including garage clutter and different car makes and styles to match any taste.
1. Sims 4 Cars CC by OZYMAN4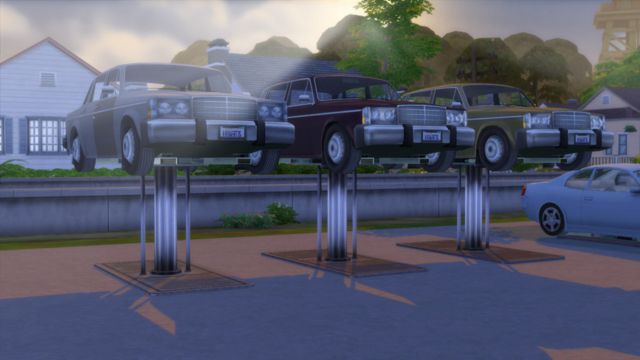 These car lifts are a must-have if you're building a garage and looking for relevant custom content.
You can choose between three models of lifts:
Empty garage lift
Car in the lowered position
Raised car on the lift

2. Lamborghini Supercar CC by LorySims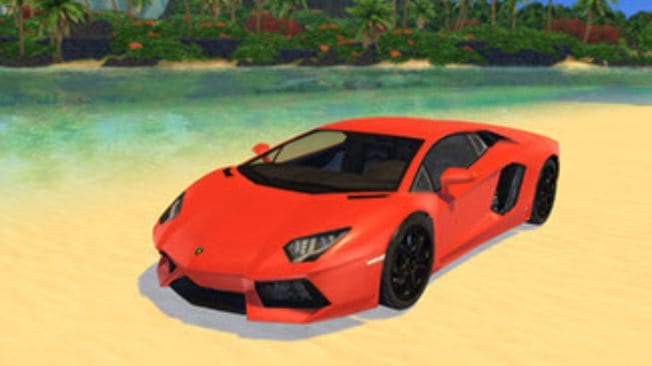 For any sims' household with expensive tastes, you can add a Lamborghini supercar to their lot.
Choose from the 28 Lambos available to download, from a Countach to a Lamborghini Aventador.
Before adding one of these exotic cars to your lot, make sure you have a sims 4 mansion to go with it. 😉

3. Mitsubishi Eclipse Modded Car CC by ModernCrafterCC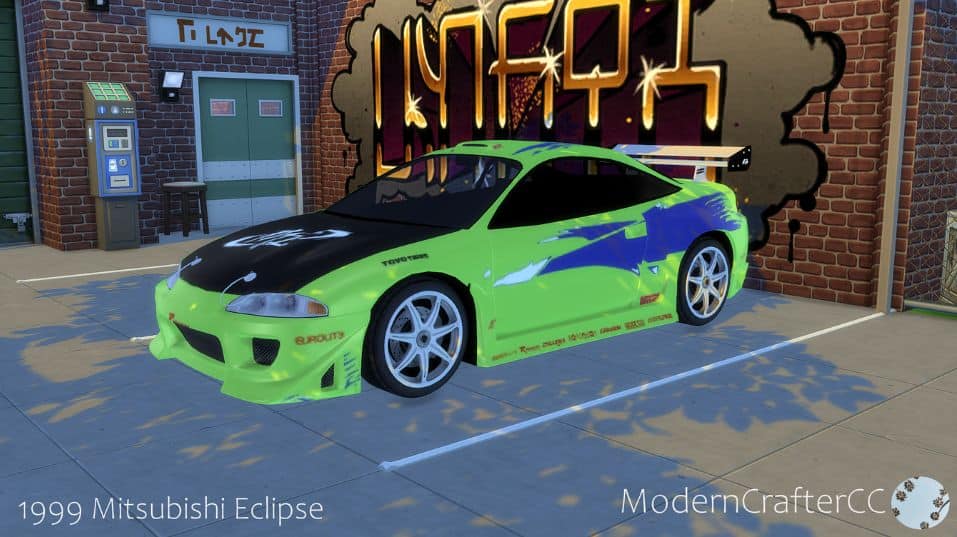 Do you like the Fast and the Furious movie franchise and modded cars?
If so, then you'll love Brian's Mitsubishi Eclipse.
You can keep the car's look from the movie or choose between seven other color swatches.

4. Red Ferrari in Sims 4 by LorySims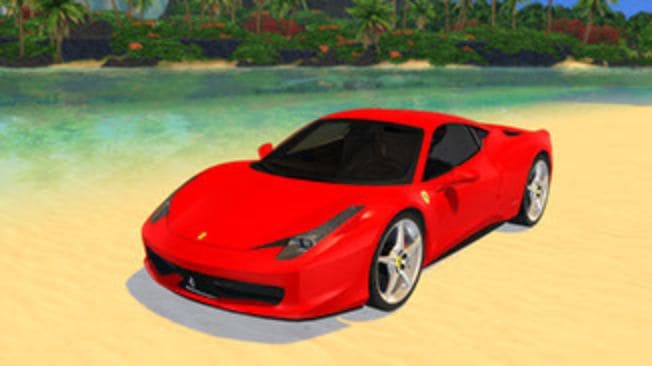 Add a touch of Italian luxury to your household by adding a gorgeous Ferrari car.
This sims 4 cars cc has a selection of over 48 Ferrari models.
You can add a classic, like a Ferrari 250, or a more recent model, like a 2022 Ferrari Daytona.

5. Sims 4 Police Car CC by OZYMAN4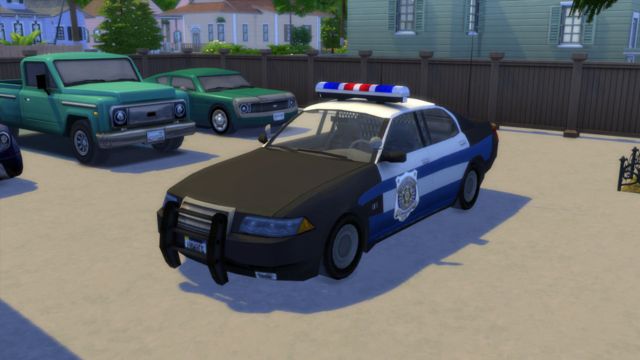 A police car can be added to your neighborhood using this sims 4 car cc.
If one of your sims has law enforcement as a career, you can add the car to your household's lot as part of the job.
You could also add the police car anywhere else to simulate a police radar operation.

6. American Muscle Cars by LorySims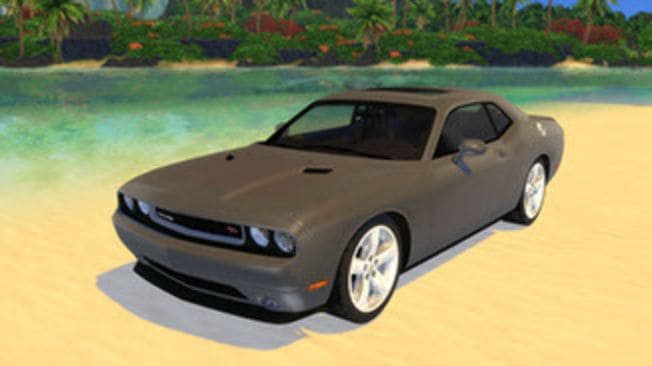 For American muscle car lovers, choose between the 19 cars included in this collection.
Add a powerful Mustang Shelby, a Chevy Camaro, or both.
You can't go wrong with any of these cars.

7. Volkswagen Cars by ModernCrafterCC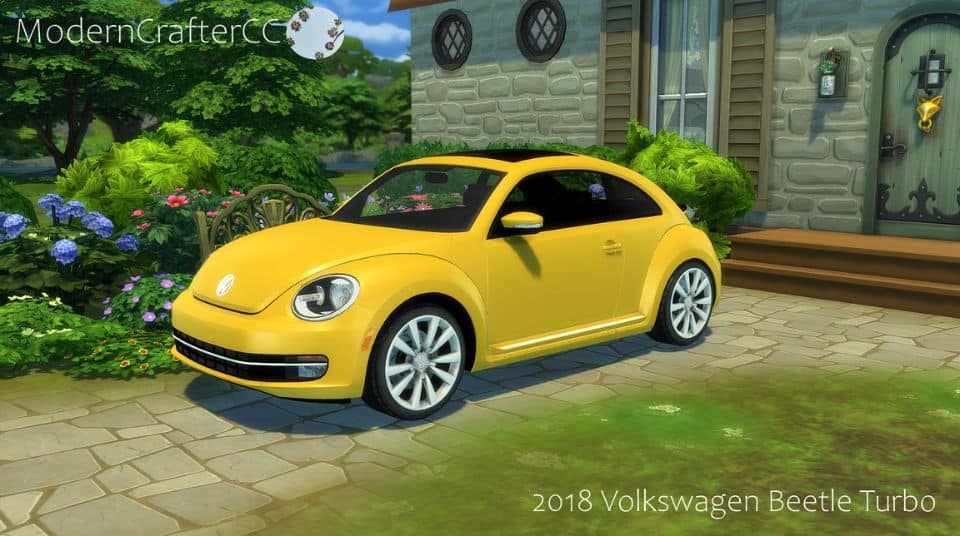 Volkswagen has some unique car designs, including the cute Beetle car above and their classic Bus.
Add any of these two cars to your sims 4 world or choose from other Volks models like the Jetta and Passat.
My favorite sims 4 car deco has to be the New Beetle with the convertible top.

8. Sedan-Type Cars for Sims 4 by LorySims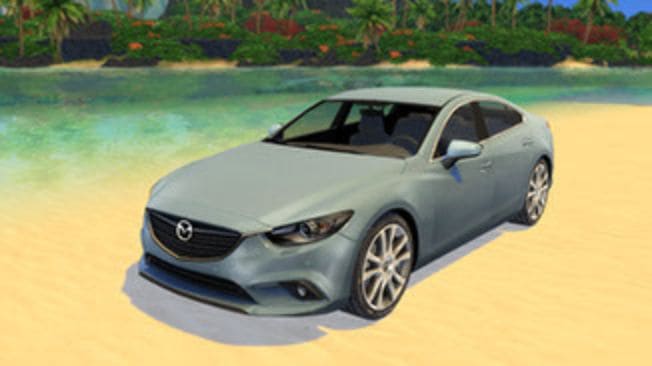 Are you looking for a 4-door car to place in your sims 4 world?
This selection of sims 4 cars cc has 34 sedans for any sims' budget.
Choose from a budget-friendly Mazda 3 to a luxurious Alfa Romeo.
The choice is yours.

9. Sims 4 Car Clutter CC by Cyclonesue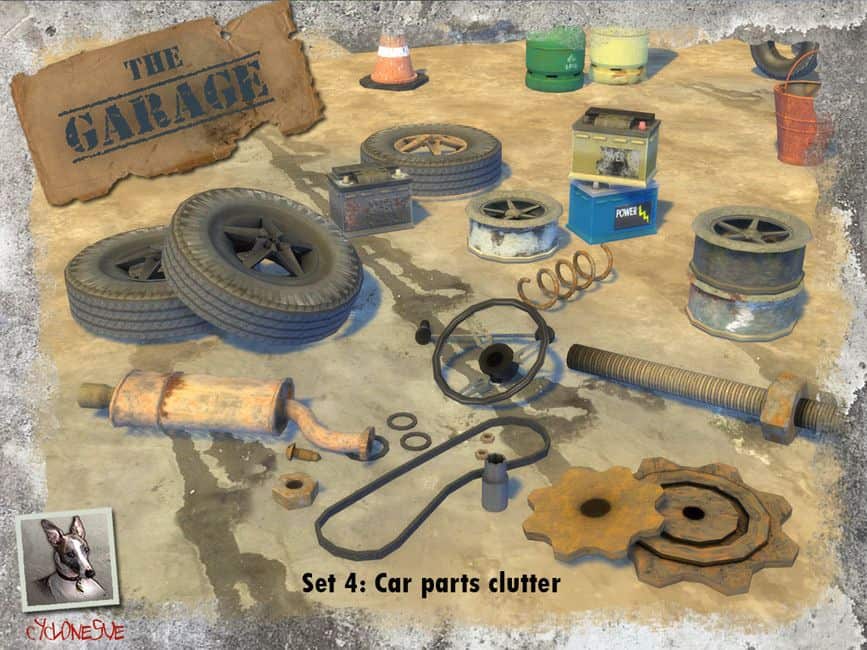 This collection has 10 old and rusted clutter pieces to place around, such as:
Old tires
A car battery
Wheel rims
Muffler
And many more
These sims 4 car clutter items are a nice addition to any garage lot, abandoned location, or junkyard.

10. Pickup Trucks for Sims 4 by LorySims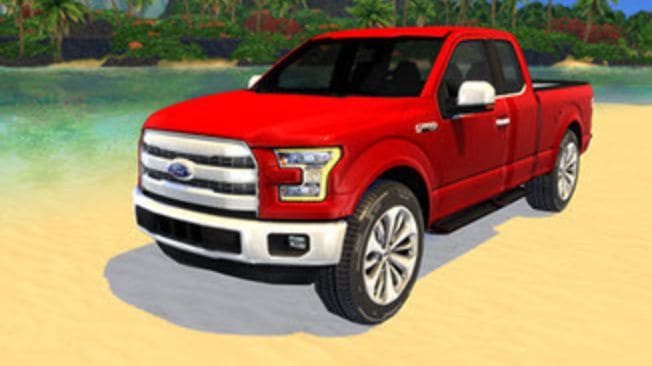 This collection has eight models of sims 4 cars cc for pickup truck lovers.
You can add the trusty Ford F-150 to the unique-designed Tesla Cybertruck anywhere in your sims' world.

11. Sims 4 Ambulance Vehicle by OZYMAN4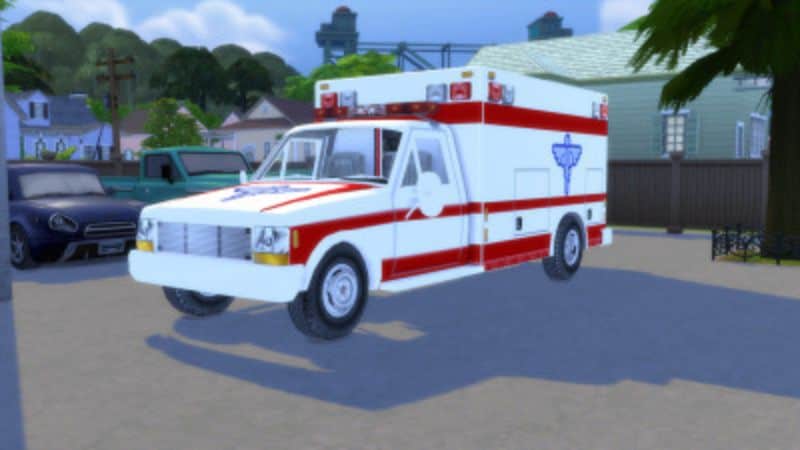 Use this sims 4 car cc to add an ambulance to your to any location you want.
It's a great vehicle to have on hand, especially if your sims are dealing with a medical emergency.

12. Tesla Electric Cars CC by LorySims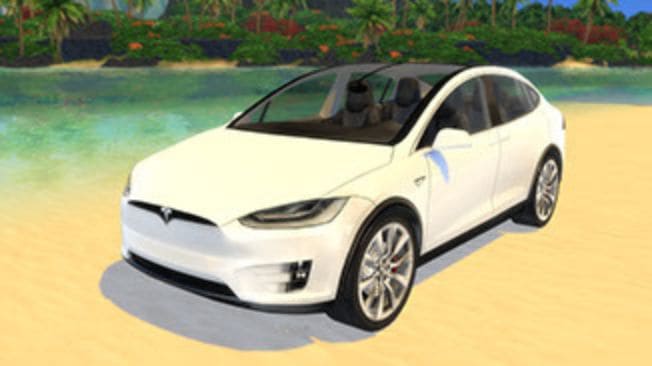 If you have eco-minded sims, get one of Tesla's electric cars.
There are eight models to pick from, and as an additional cc, you can also get Tesla's charging station.

13. School Bus Vehicle CC by OZYMAN4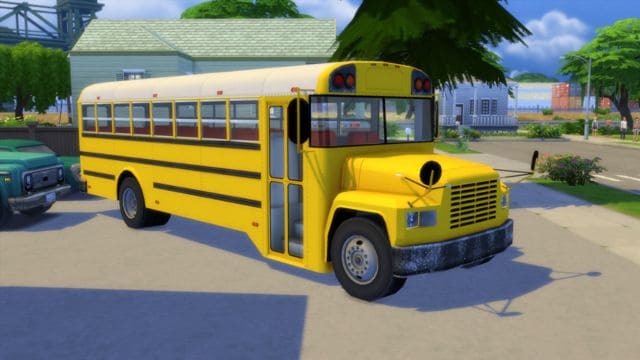 This school bus is another great addition to your sims world.
Place this sims 4 car cc around in a school zone or a public place to set the scene for an upcoming field trip.

14. Mercedes Luxurious Car CC by LorySims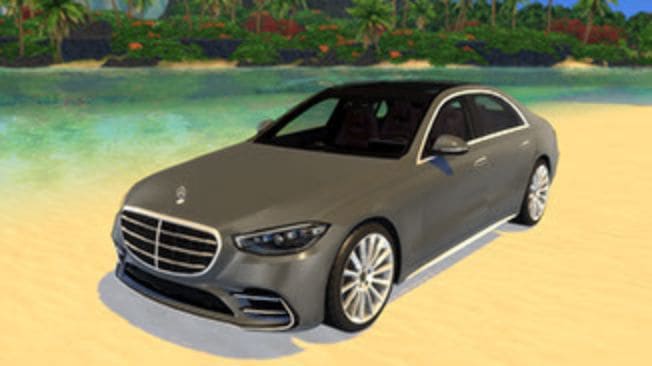 A Mercedes Benz car is a must for any sims living a luxurious lifestyle.
Place any of the 30 cars in this set on your lot or another chic location, like a club or a fancy restaurant.
For some of you doing the extended version of the decades challenge, there's a car you can grab.
For the late 1800s portion of the challenge, consider using the set's 1886 Benz Patent Motorwagen.

15. Sims 4 Subaru Cars by ModernCrafterCC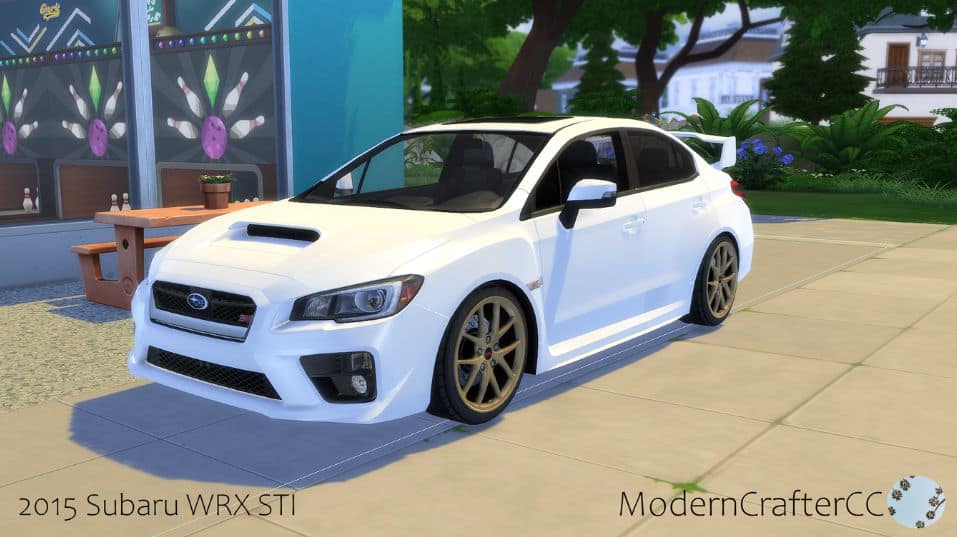 If you are looking for sporty cars, why not pick a Subaru?
They're more 'budget-friendly' than other makes, and you can choose from 10 great models.
Each model has a great selection of colors to please anyone's taste.

16. SUV-Type Cars in Sims 4 by LorySims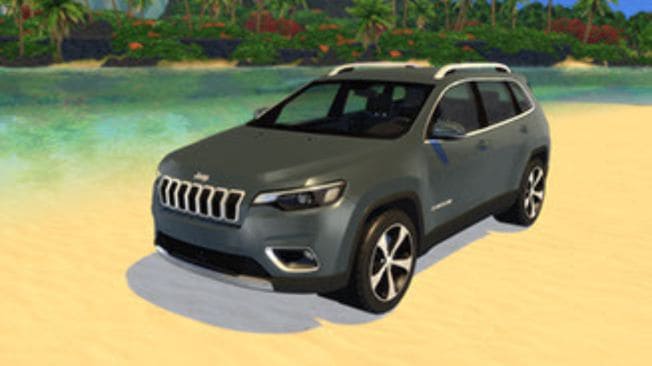 Are you looking for a bigger, roomier alternative to sedan or coupe cars?
If so, you can get your sims' household an SUV.
You can choose between 73 SUV-typed cars, such as a variety of Jeeps, BMWs, and Range Rovers, to name a few.

17. Junk Car Clutter CC by Cyclonesue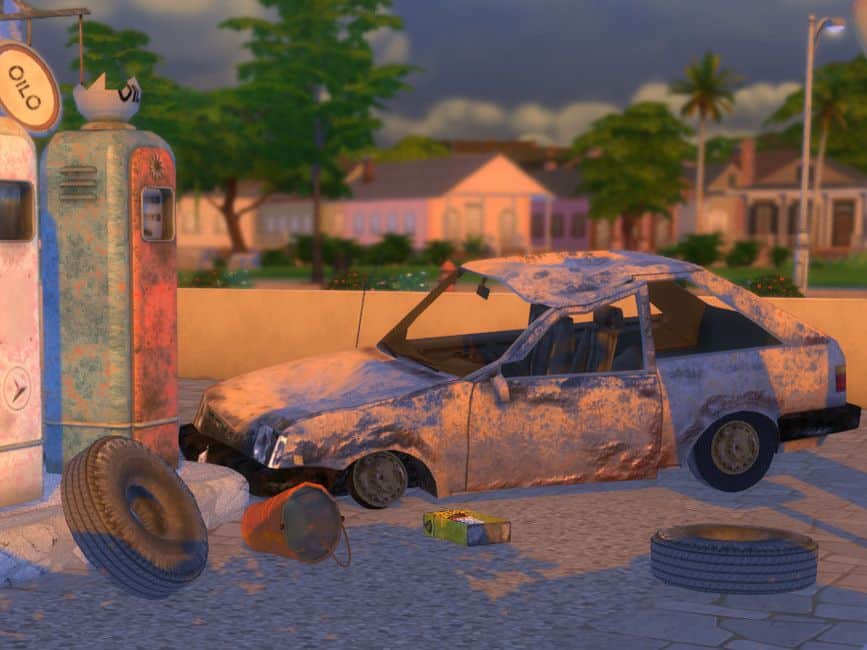 You can get this old rusted car decoration for additional scrapyard, garage, or abandoned lot item ideas.
This piece of scrap metal would go well with the other car clutter cc items made by the same creator.

18. Sims 4 Cabriolet CC by LorySims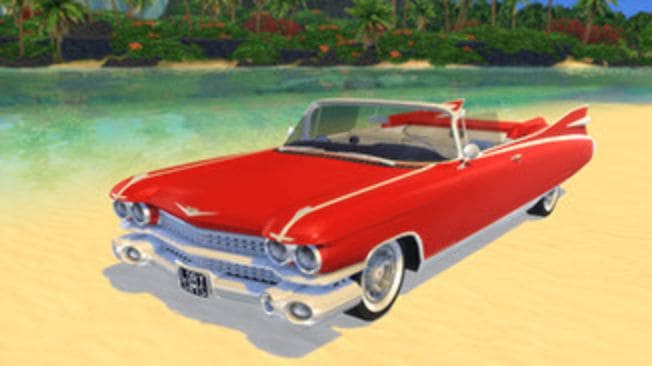 Cabriolet cars are perfect for any summertime or hot-weathered sims 4 worlds.
These sims 4 cars cc with fold-down roofs are available for classic or modern car enthusiasts.
There are 45 cars to pick from, including the classic '59 Cadillac Eldorado pictured above.

19. Sims 4 Scooter CC by Surely-Sims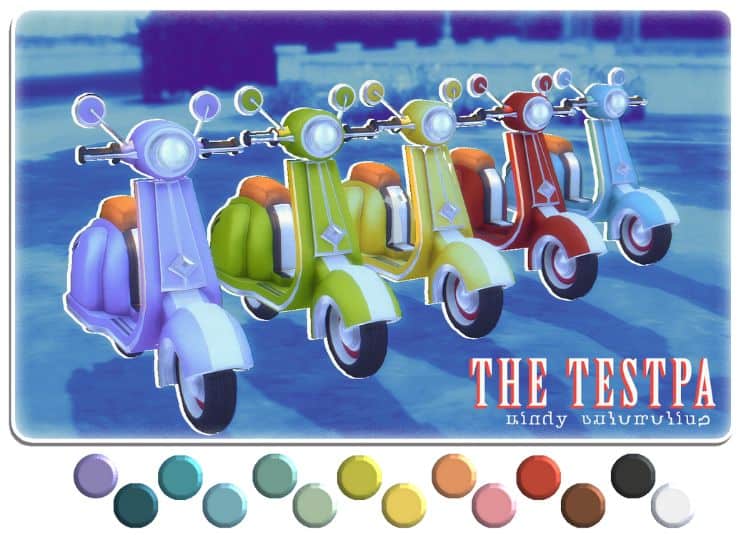 Although this custom content is technically not a car, it makes a nice decoration to place anywhere.
This Vespa equivalent, the Testpa, is available in 14 color swatches.
These sims 4 scooters will look good in your household's driveway, near high schools or universities.

20. Delorean Car in Sims 4 by LorySims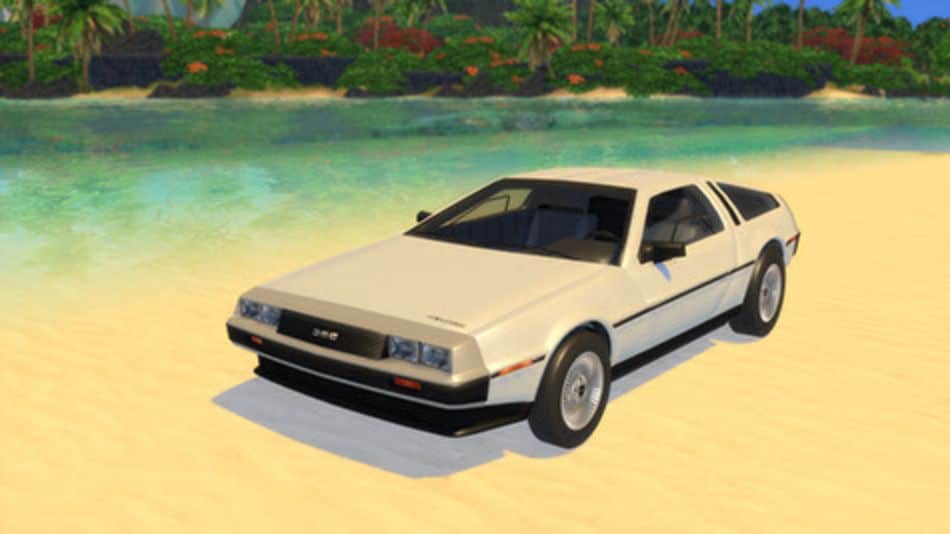 You can add a Delorean DMC-12 to your collection of unique-style cars.
The famous car from the Back to the Future franchise would make a fine addition to any car fanatics.
Sims 4 Cars CC: Final Thoughts
Going through this list, we hope you've found your sim's dream car and added it to their lot.
The best part of these sims 4 cars cc is that they are available in several color swatches depending on the model.
If you have any questions or suggestions, feel free to leave us a comment below or tag us on Tumblr.
Other Sims 4 Custom Content Lists
And don't forget to share and save this pin for later!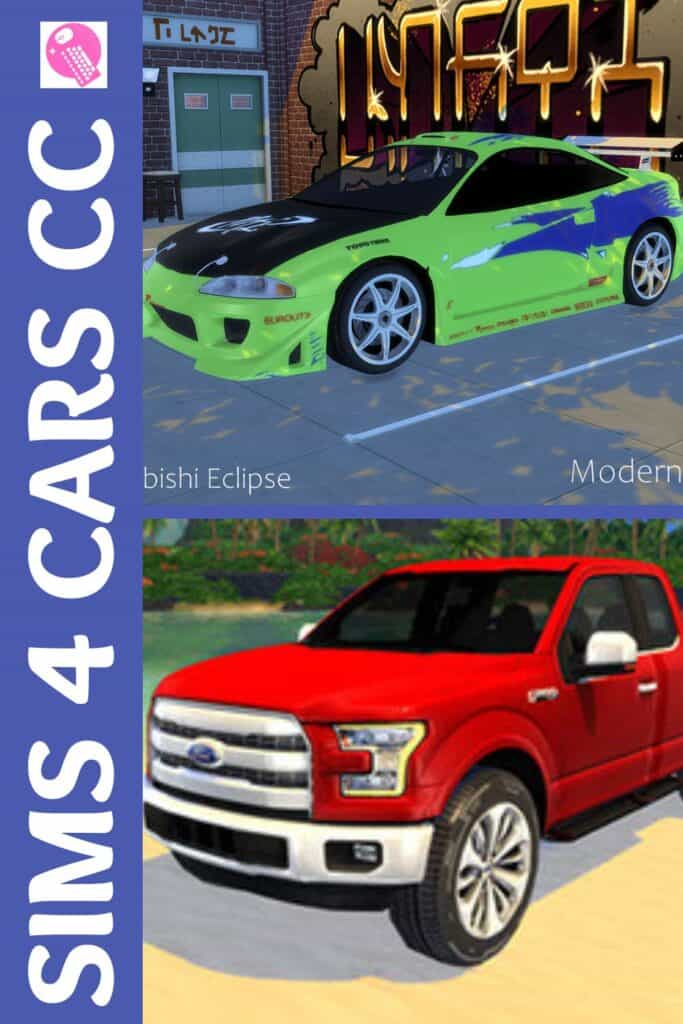 19+ Sims 4 Cars CC: Bring Wheels To The Game