15+ Sims 4 Car Mods & Poses: Cruisin' In Style
Show off your sim's set of wheels and have them go on a ride using sims 4 car mods.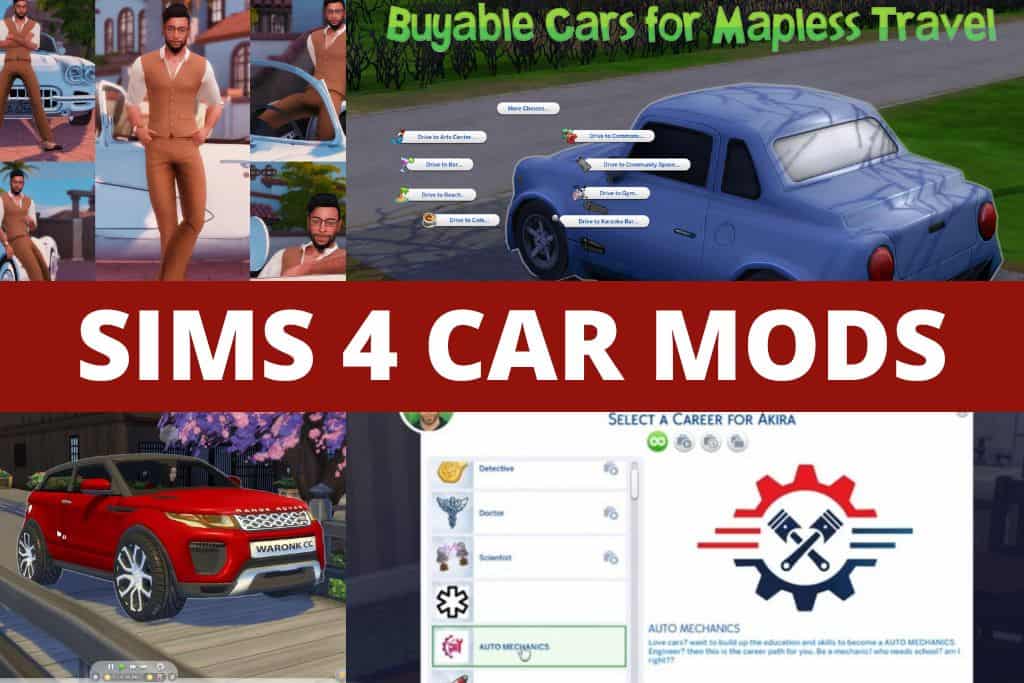 Cars are used daily, helping us get from point A to point B.
After so many years, it's hard to believe that this element is still lacking from our beloved Sims 4 game.
But with the use of creators' sims 4 car mods, we can finally add driving to the list.
Plus, capture that special moment with some stylish car poses too!
Oh, and snap up some new wheels by checking out our post on Sims 4 Cars CC.
Disclaimer: The following mods are neither endorsed nor affiliated with The Sims, Maxis, or Electronic Arts. Any use of mods (custom content or game mods) should be done with caution and with the knowledge that there may be risks.
Sims 4 Car Mods
Going through this list of sims 4 car mods will provide ways to help show off your sims' car and also let them actually drive one.
1. Sims 4 Car Model Poses by Katverse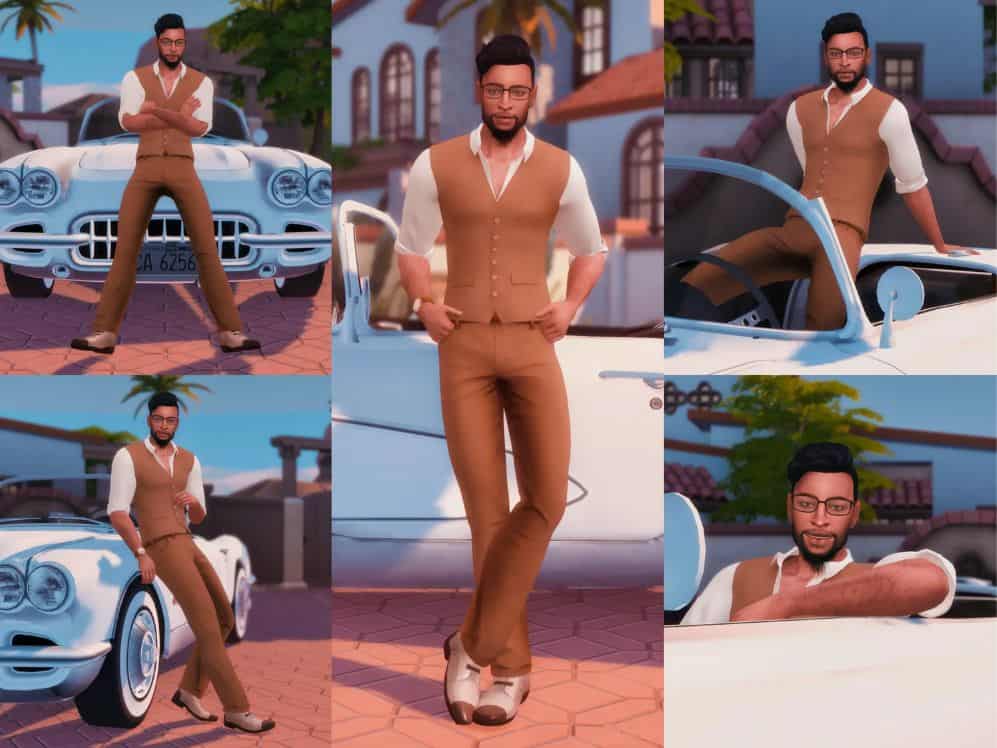 With this car pose pack, you can show off your sim's ride with style.
This set of five poses will have your sims standing beside or inside their vehicle in model-like ways.
The poses inside the vehicle work better with convertible cars.
To get these sims 4 car mods to work, you'll need to place the teleporter item in the middle of the vehicle.

2. Sims 4 Drivable Car Mod by Waronkcc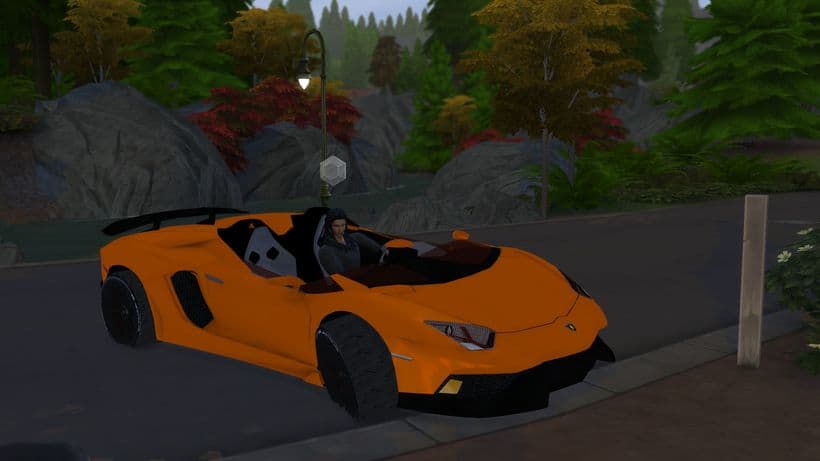 This sims 4 car mod is fun because it allows your sims to 'drive' a car.
What your sims are doing is actually riding a bike.
But instead, the two-wheeler and its animation have been replaced by a car and its driving animation.
But, with this mod, your sim will drive on sidewalks and other paths, basically places a bike would be.
In this particular mod, your sims get to drive a Lamborghini.
There are three models of the supercar included:
Lamborghini Aventador
Lamborghini Hurricane
Lamborghini Sian Roadster
To drive the car, you must choose Ride Around Lamborghini [model] and not Ride Bike.

3. Sims 4 Car Pose Set by Maylily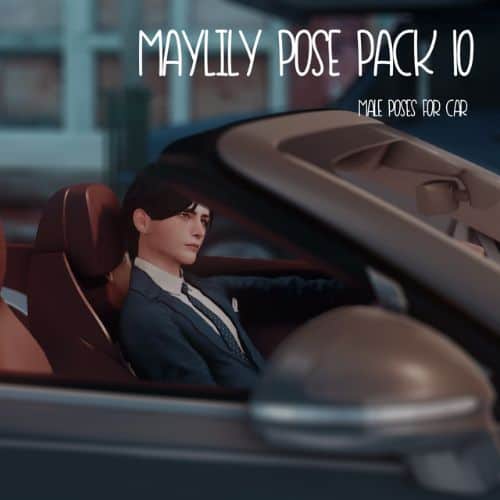 This set features nine poses for your male sims.
Some poses require a car with functioning doors open, like the Bentley linked on the download page.
So, keep these things in mind when choosing your pose.
What's great about these sims 4 car mods is that your sims will move a bit instead of being still.
This feature will allow taking slightly different pictures each time.

4. Sims 4 Ride Car Mod by Cepzid Creation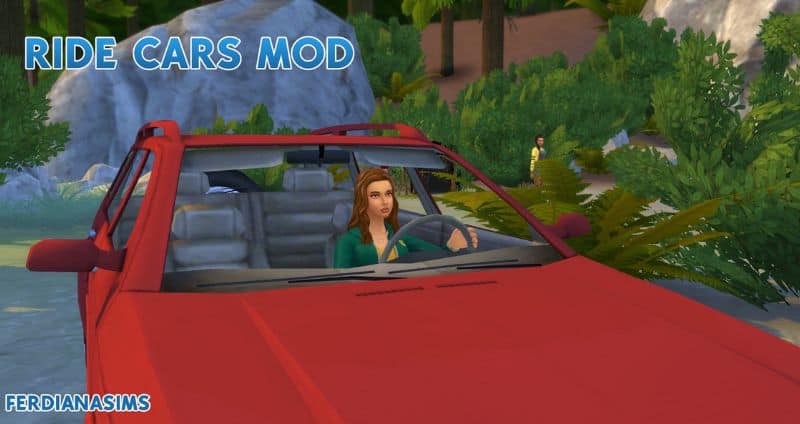 The ride car mod is an alternative to the mod listed in the #2 spot.
This car mod functions similarly, but it allows your sims to drive one of the three cars from The Sims 3 game.
The choices of cars are between a regular coupe car, a sportier coupe car, and a four-door SUV.
Each of the vehicles comes with a selection of colors.

5. Sims 4 Car Family Poses by Beto_ae0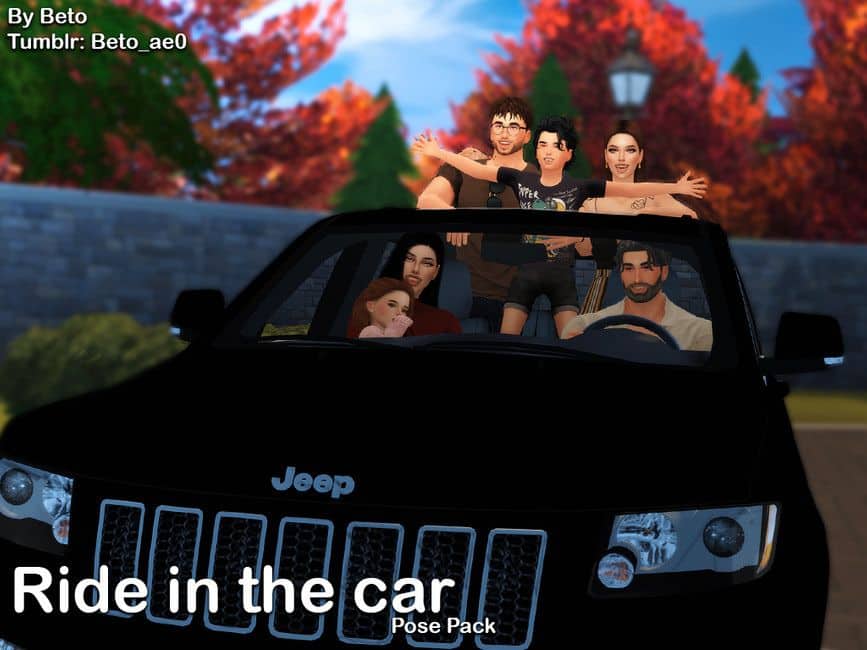 If you want to take pictures of the whole family enjoying a car ride, these 4 car poses are for you.
This two-pose set allows family pics for up to 6 sims each.
While positioning the sims, the pose player mentions whether a male, female, child, or toddler occupies each position.
These poses work best with a Jeep Grand Cherokee.
If you don't want to use that car, choose one that's similar in size.

6. Mechanic Career in Sims 4 by LadyBirdSimmer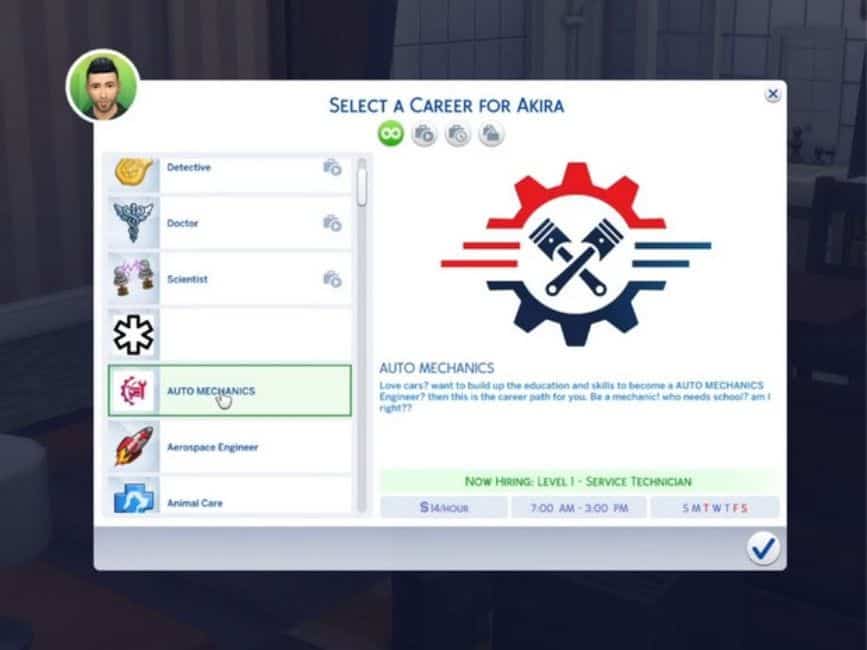 This car-related career option is another great idea for sims 4 car mods.
If your sims are passionate about cars, they can make a career out of it.
This car career path features seven promotion levels.
They are starting as a Service Technician and working to become a fully certified Auto Mechanic.
You may also choose to become an Auto Mechanic Engineer as a branch career for your sims.

7. Sims 4 Vehicle Poses by Katverse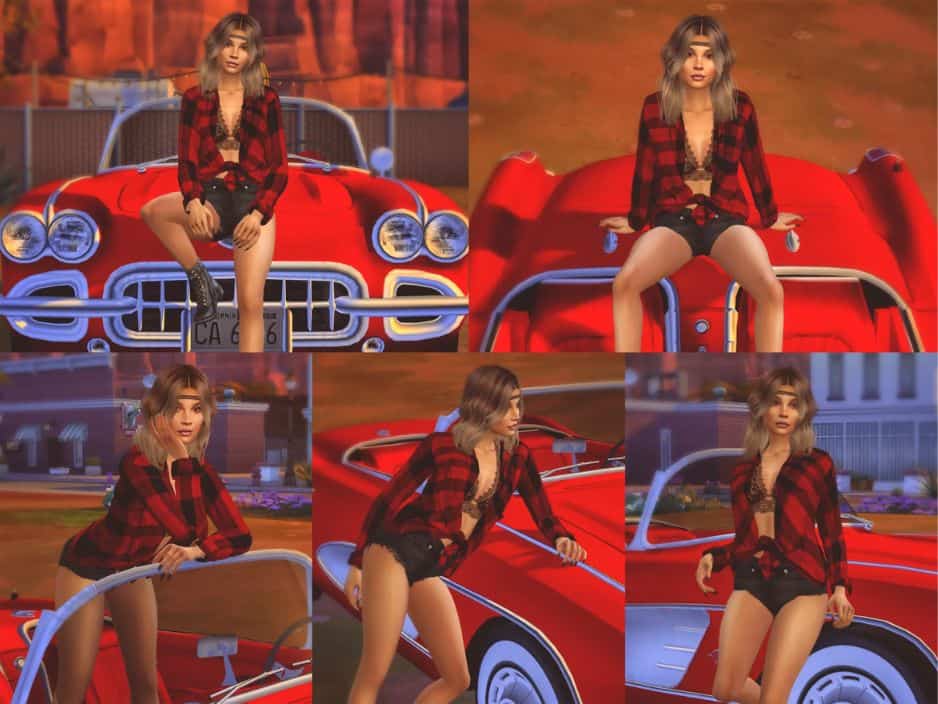 This set of five poses is another excellent find for sims 4 car mods.
Your sims can show off their set of wheels in sexy ways both in and out of their car.
Two of these poses require a convertible car because otherwise, your sims would go through the roof. Literally.
Make sure to place the Teleport-A-Sim object in the middle of the vehicle.

8. Sims 4 T.O.O.L. Mod by TwistedMexi
This T.O.O.L. mod (aka Take Objects Off Lot) is fantastic to keep around and not just for cars.
You can place objects off a lot and create a unique experience for your sims.
Since we are discussing cars, you can place cars in the streets and create a more realistic world.
You can check out the tutorial by Green Emerald above for guidance on using the TOOL mod.
I'm also linking to TwistedMexi's main mod page below, where you will find the TOOL mod; the mods are listed alphabetically.

9. Drive Car Mod for Sims 4 by Waronkcc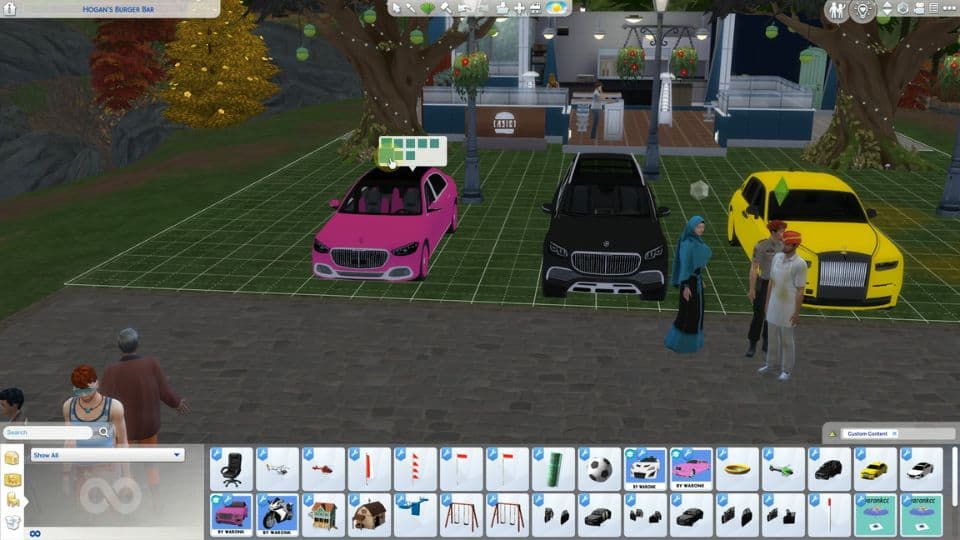 This sims 4 car mod is the same as the one listed in #2; the only difference is the cars offered.
In this sims 4 drivable car mod, your sims can drive the following cars:
Mercedes Benz
Rolls-Royce Phantom
Mercedes Maybach S-Class

10. Couple Poses For Cars by Maylily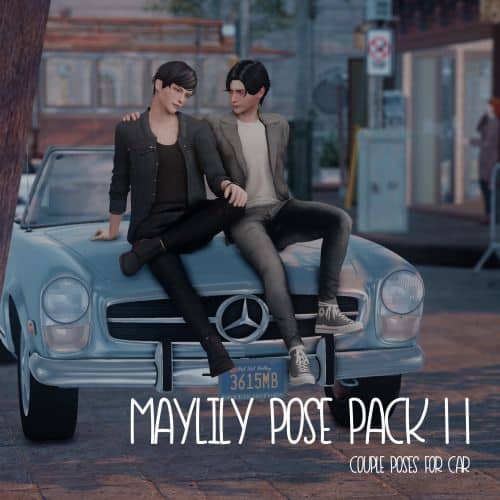 If you want to take great pictures of your sim couple spending some time mostly on their car, this pose pack is just the thing.
This sims 4 car mod contains five poses that work best with a Cabriolet-typed car.
Your sims will be shown in a cute loving embrace or casually sitting inside the car.

11. Mapless Travel Mod by Roundgrass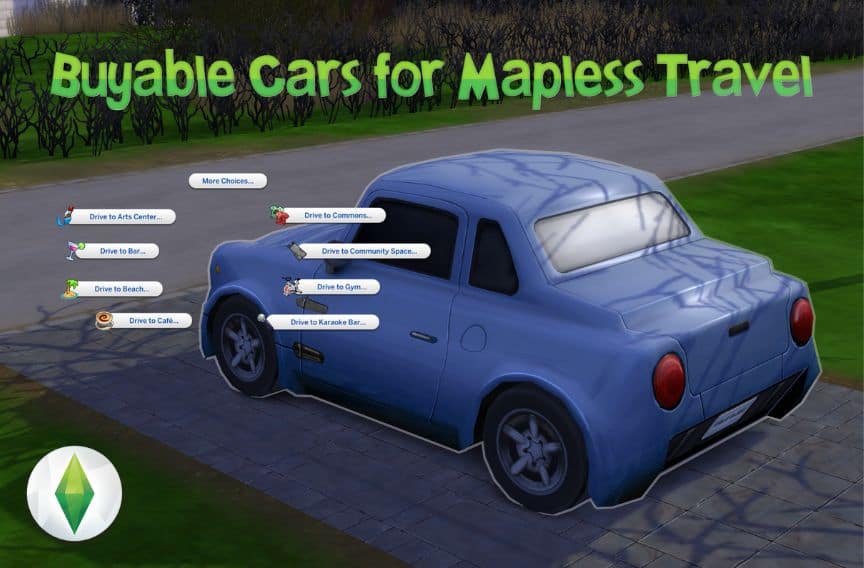 With this sims 4 car mod, you will find EA car models in the Buy menu using debug cheats.
You will notice a custom travel menu on the cars, providing a list of non-residential lots for your sims to travel to instantly.
If you have extra EPs, you can also travel to those lots, such as the Hospital in Get To Work.
Plus, your sims can take a ride to some secret lots too.

12. Sims 4 In-Car Pose Set by MoonShinerSims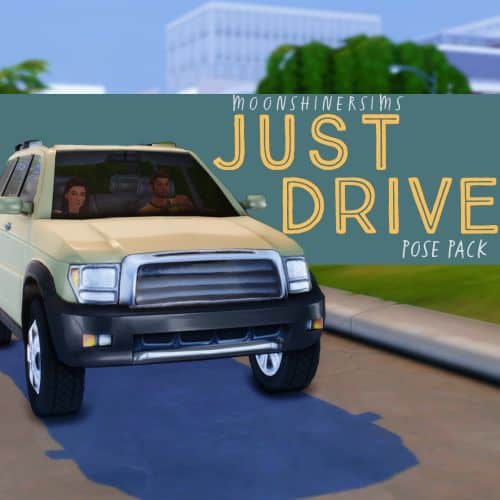 This sims 4 car mod is for a set of in-car poses.
There are four poses for the driver and three for the passenger.
In these poses, the passenger requires a coffee cup cc.
Be sure to place the teleporter in the center of the vehicle.
Take note that you'll need to find a high enough car, like a truck, for the best results.
Anything lower, and your sims will appear to have alignment issues.

13. Ownable Car Mod for Sims 4 by Dark Gaia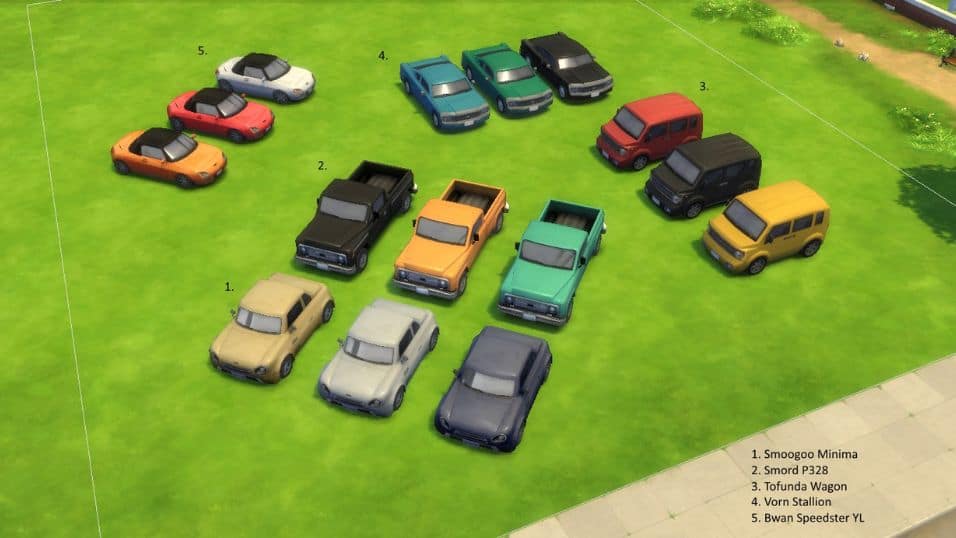 This sims 4 car mod lets you buy any of the five cars offered and place them on your lot.
Interacting with the car will open the map and allow you to travel to a chosen destination.
Traveling with your sims' new car will grant them a +3 moodlet boost.
The type of moodlet is based on the vehicle used.
For example, using the Smoogo Minima car will give your sims a +3 Playful moodlet.

14. Car Gift Pose Pack by Narokissims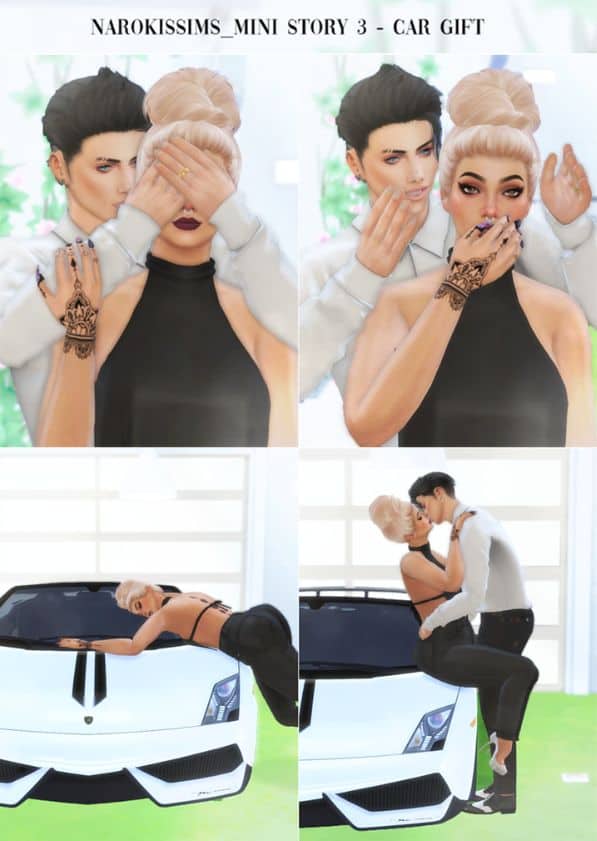 This sims 4 car mod tells the short story of your sim being gifted with a car.
This set of four cute poses perfectly captures the emotions of the whole event.
The poses start off with your sim blindfolded by their partner's hands, the surprise reaction, the love for the gift, and the sweet gratitude.

15. Drivable Range Rover Mod by Waronkcc
This mod is the same concept as #2 and #9, but this time around, you drive a Range Rover SUV.
The SUV is perfect for a busy sim mom who needs some extra space for all her kids 😉 .

16. Decorative Vehicles Cheat by TwistedMexi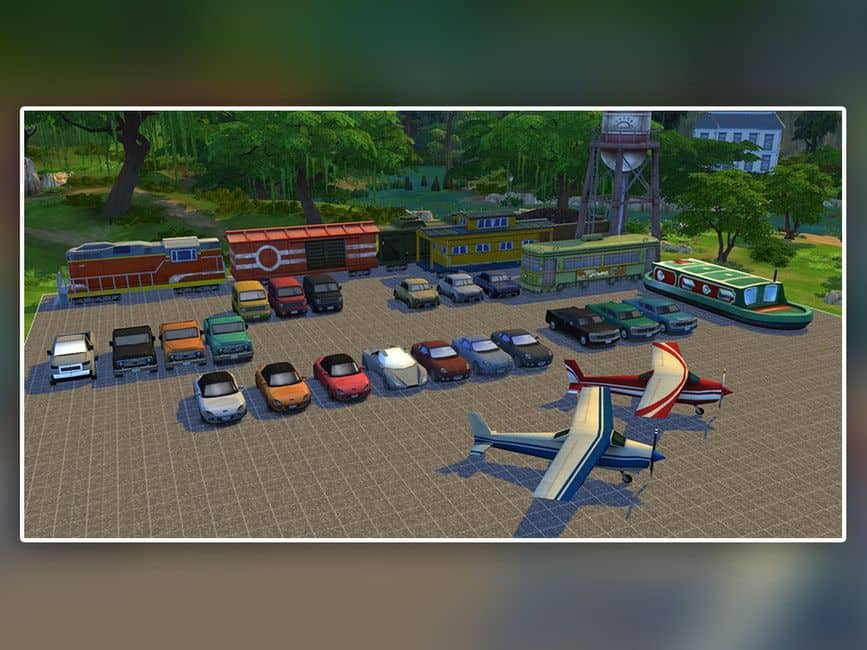 Add some decorative vehicles with the help of this sims 4 car mod via the cheat console.
You can add standard cars, vans, sports cars, trains, planes, and even boats.
This car mod is linked on the page below under the title Decorative Vehicles Cheat.
Sims 4 Car Mods: Final Thoughts
We hope you've enjoyed our list of sims 4 car mods and added a few to your game.
For pose packs, finding the right car to take inside pictures of your sims can be tricky alignment-wise.
But when you do, the results make great pictures.
Having a way of driving an actual car in Sims 4 is very fun, and it's a must-have for any simmer. So be sure to try it out.
If you have any questions or suggestions, feel free to leave us a comment below or tag us on Tumblr.
Other Sims 4 Mod Lists

And don't forget to share and save this pin for later!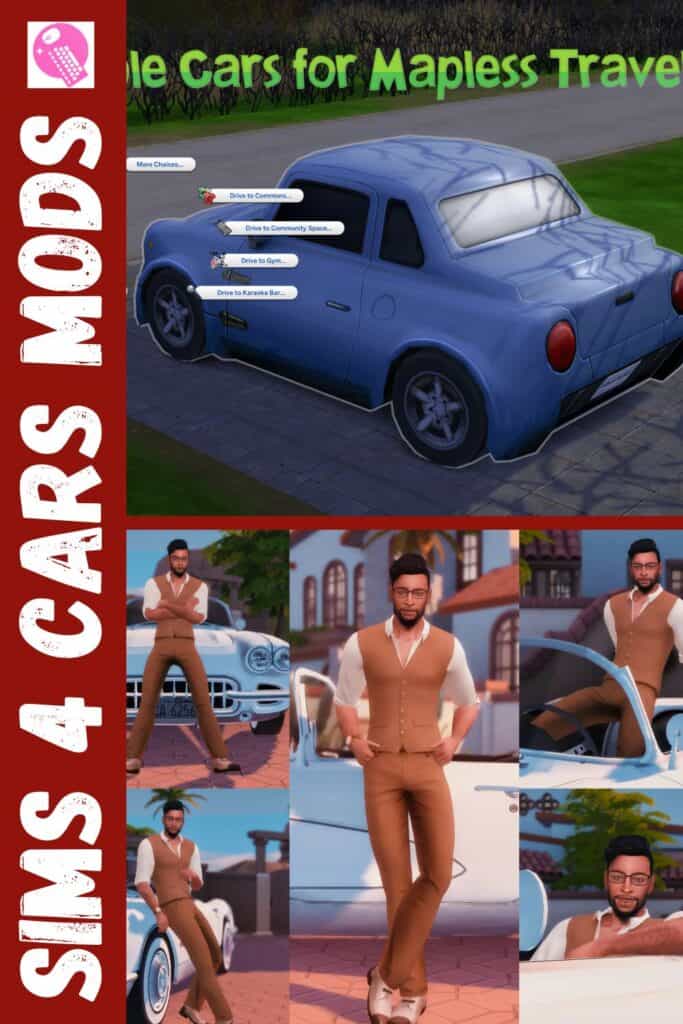 15+ Sims 4 Car Mods & Poses: To Ride In Style