Sims 4 More Traits Slots (2023 Mod Guide)
Do your sims need a fresh personality?
Revamp your sim's persona with the sims 4 more traits slots mod!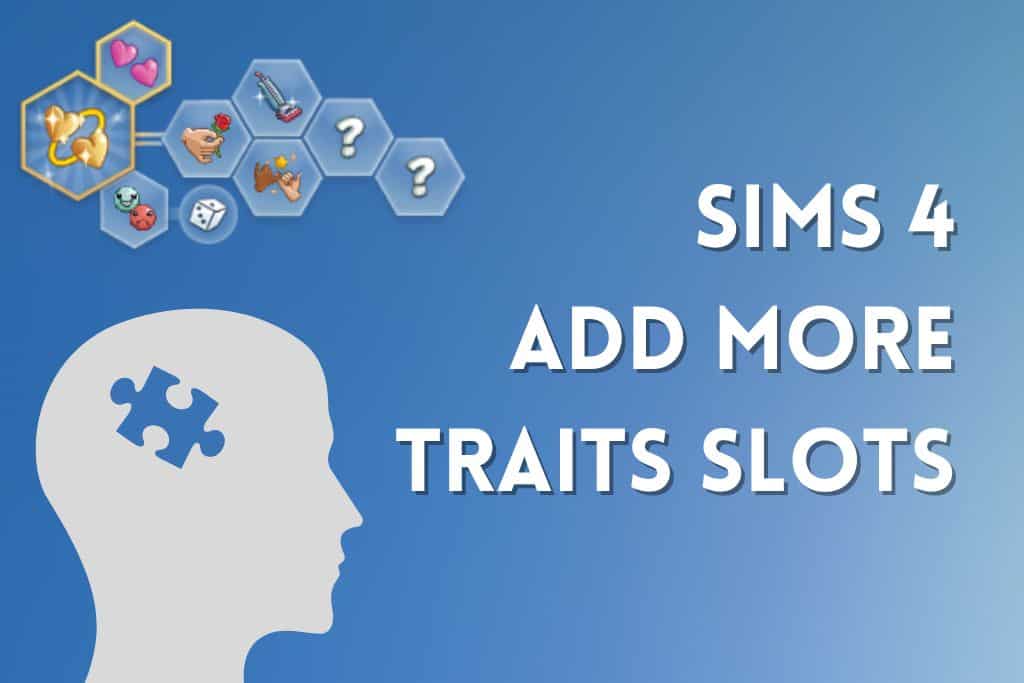 Life is all about personality and how you approach the world.
But that approach can be a little difficult when your sims are limited to a mere 3 personality traits.
As always, the amazing modders in the sims community came through yet again with a handy mod to improve these limitations.
Let's review how you can easily add more trait slots to the game.
And once you're done adding new slots, check out these Sims 4 Trait Mods for even more options.
Disclaimer: The following mods are neither endorsed nor affiliated with The Sims, Maxis, or Electronic Arts. Any use of mods (custom content or game mods) should be done with caution and with the knowledge that there may be risks.
Sims 4 More Traits Slots
In order to add more traits to your sim, you'll first need to get the More Traits Slots mod from thepancake1 and MizoreYukii's Patreon page.

Note: If you are using Vicky Sims' More CAS Traits Mod, make sure to pick the ChingyuCompatible mod file.

Then uncompress the files and drag and drop them into the game's mods folder.
You can locate your mods folder on your PC at Documents/Electronic Arts/The Sims 4/Mods.
You will also want to ensure you enable mods in the sims 4.
Enabling mods in the Sims 4 is super simple.
Go to Options in the Other tab and check the boxes Script Mods Allowed & Enable Custom Content and Mods.
And remember to restart your game!
How To Use The Sims 4 More Traits Slots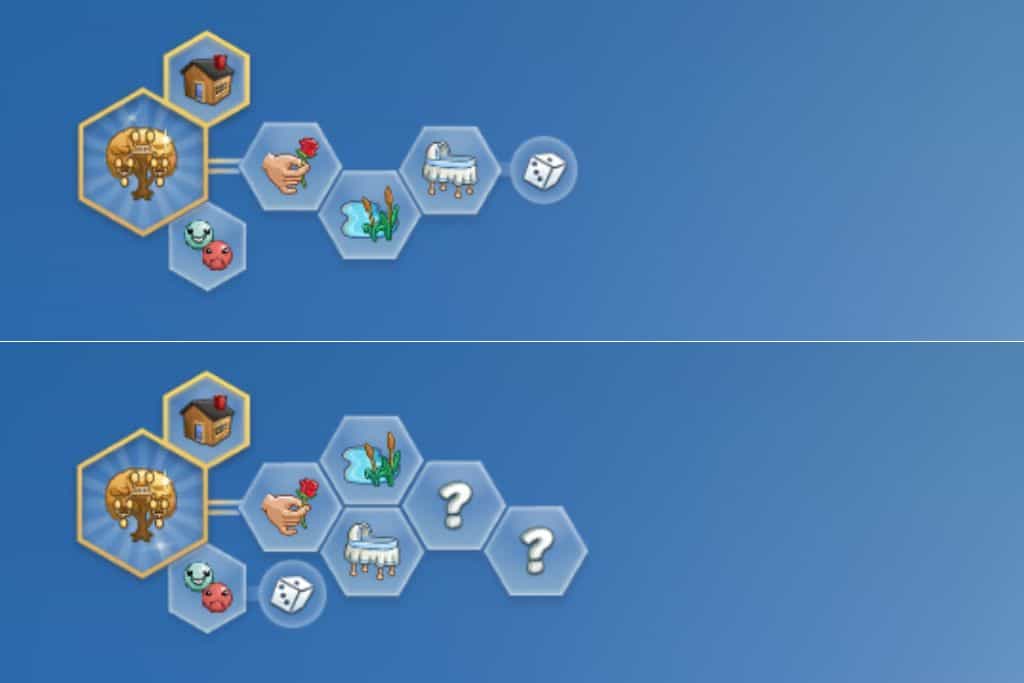 With the mod installed, there's not much to it. You have two options.
You can either start a new household, and you'll have access to the extra slots based on the chosen life stage of your sim from the get-go:

Toddlers will have two trait slots instead of 1


Children will have three trait slots instead of 1


Teens will now have four trait slots, as opposed to 2


Young Adults, Adults, & Elders will all have five trait slots instead of 3

Note: If you have the Cats & Dogs expansion pack, this mod will not affect your pets' number of trait slots.
If you are playing an ongoing game, you will need to use cheats to assign new traits for your sim.
Assigning More Traits to Existing Sims
Usually, when you first use the create-a-sim screen, you assign your sim's name, gender, age group, physical features, and traits.
When you click Save, these settings are locked in, and you can no longer access the CAS screen.
Now, having the mod installed, you will have extra sims 4 traits slots, but they will be empty.
How to fill them?
The only way to modify your traits selection is by using cheats and enabling the handy CAS full edit mode.
In order to enable cheats and the full edit mode, follow these simple steps:
On your PC, to open the cheat box, press [CTRL] + [SHIFT] + [C] on your keyboard


With the cheat console opened, type testingcheats true or testingcheats on


Then press [Enter]


After enabling cheats, type in the cheat code cas.fulleditmode


Click the [ESC] key to exit the cheats window


Hold [SHIFT] and then click on the sim you want to change traits


In the action menu, pick Modify in CAS


From the CAS screen, you can modify your sim however you like, including their traits, which is what we want.

Now, you are free to fill those extra slots however you like, and the only remaining issue is choosing which trait to add.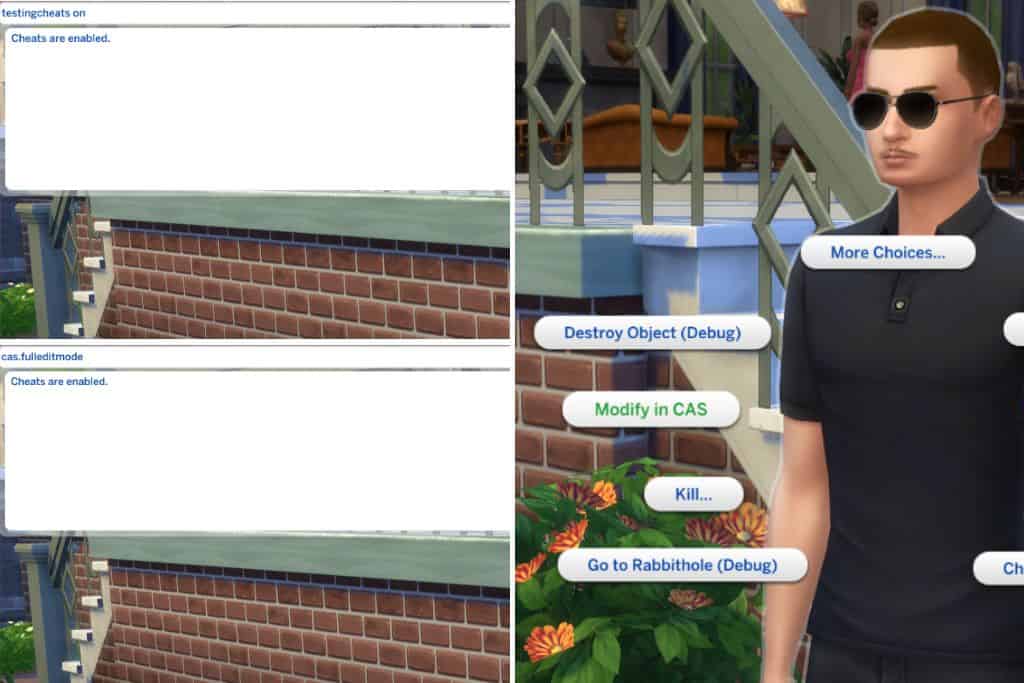 Final Thoughts on Sims 4 More Traits Mod
Adding some extra slots for additional traits is a great way to diversify your gameplay by giving your sims more personality.
This sims 4 more traits slots mod opens up your sims to more possibilities.
Plus, the potential skyrockets if you combine this hack with extra sims 4 custom trait mods.
If you'd like to see this CAS mod in action, check out the video below:
Other Mods Articles

Sims 4 More Traits Slots (2023 Mod Guide)