29+ Must-Have Mods For Sims 4 You Should Get
Are you searching for the best mods to enhance your gameplay?
Our handy list of Sims 4 must-have mods is sure to help you find exactly what you're looking for.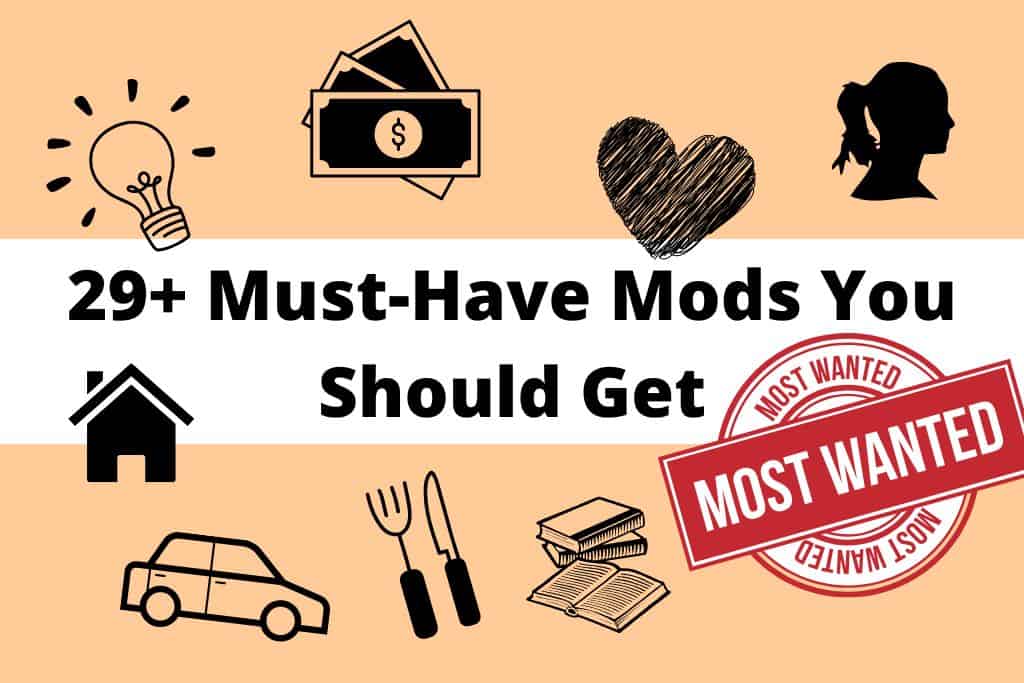 The Sims 4's ability to be so customizable is one of its best features.
While the sims 4 expansion packs add diversification, many of us want to tweak the game even more to our liking.
Luckily, there are a ton of mods available through the Sims 4 community.
Disclaimer: The following mods are neither endorsed nor affiliated with The Sims, Maxis, or Electronic Arts. Any use of mods (custom content or game mods) should be done with caution and with the knowledge that there may be risks.
Must-Have Mods for Sims 4
In the past few years, we have tried out so many mods.
Some were hit-and-miss, but some really stood out from the lot.
Most of the mods below are base game compatible, but we indicated those that require a specific expansion pack.
So I put together a list of our favorite must-have mods for sims 4, and hopefully, you're sure to find a few you'll love too.
Note: Some mods may not be compatible with others as they modify the same game files, which would cause conflicts.

So, be sure to read the creators' notes regarding possible conflicts on their download pages.
To install sims 4 mods, drag and drop your downloaded files into the mods folder.
You can locate this folder on your PC at Documents/Electronic Arts/TheSims 4/Mods.
If mods are not yet enabled in the Sims 4, go to Options located in the Other tab and check the boxes Script Mods Allowed & Enable Custom Content and Mods. Don't forget to restart your game!
Here is our list of must-have mods that you should download to enrich your Sims 4 gameplay:
1. GraphicsRules Override by Simp4Sims
As the name implies, the GraphicsRules Override mod affects and greatly improves the game's visual aspect.
It gives Sims 4 more depth, sharper details, smoother edges, and overall less blurriness to objects.
GraphicsRules Override basically gives the game a high-definition treatment.
If you're using an old lower-end budget PC, then it might cause other problems, such as gaming lag.
On the other hand, if your video quality is already set to High or Ultra, your computer should be more than capable of running it.
This is easily one of my favorite must-have mods for Sims 4 available.
You can check out this short side-by-side comparison video below to see the quality enhancements.

2. UI Cheats Extension by Weerbesu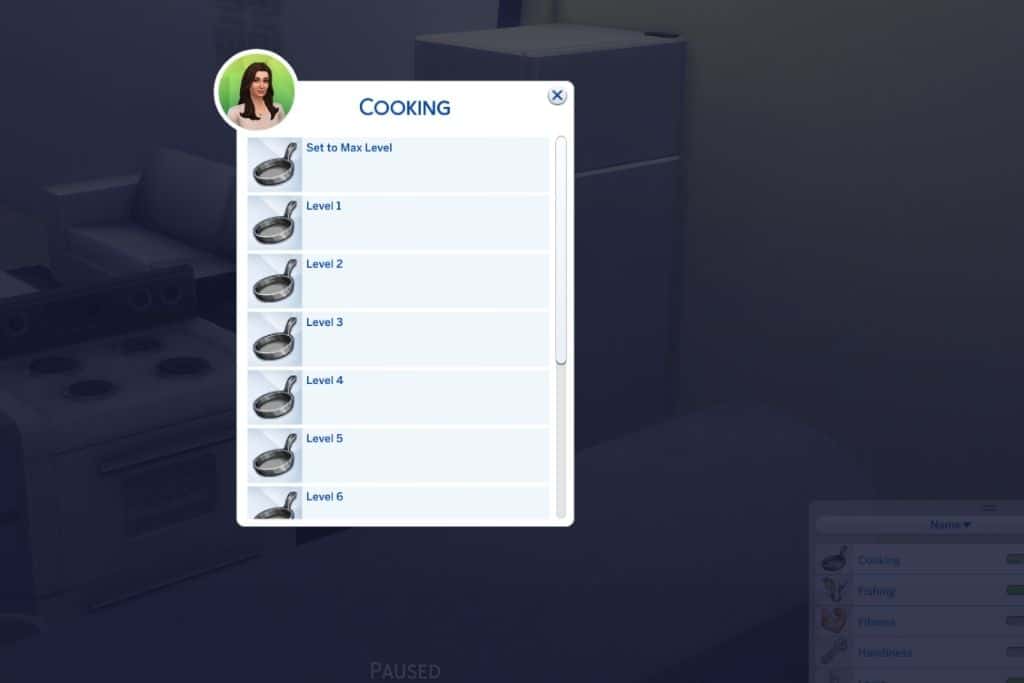 This UI Cheats Extension mod is super useful as it allows users to modify all sorts of settings with a simple mouse click.
Do you have a skill you want to upgrade?
Simply right-click the chosen skill's level in the skill box and select the level you want.
The same applies to different aspects of the game, such as achievements, aspirations, and careers, just to name a few.
This mod makes upgrading everything a breeze.
You can even use this as a relationship cheat to change your friendship or romance value with another Sim.
The UI Cheats Extension is a great time saver if you want to quickly get ahead in the game without having to spend time getting there.

3. Have Some Personality, Please! By PolarBearSims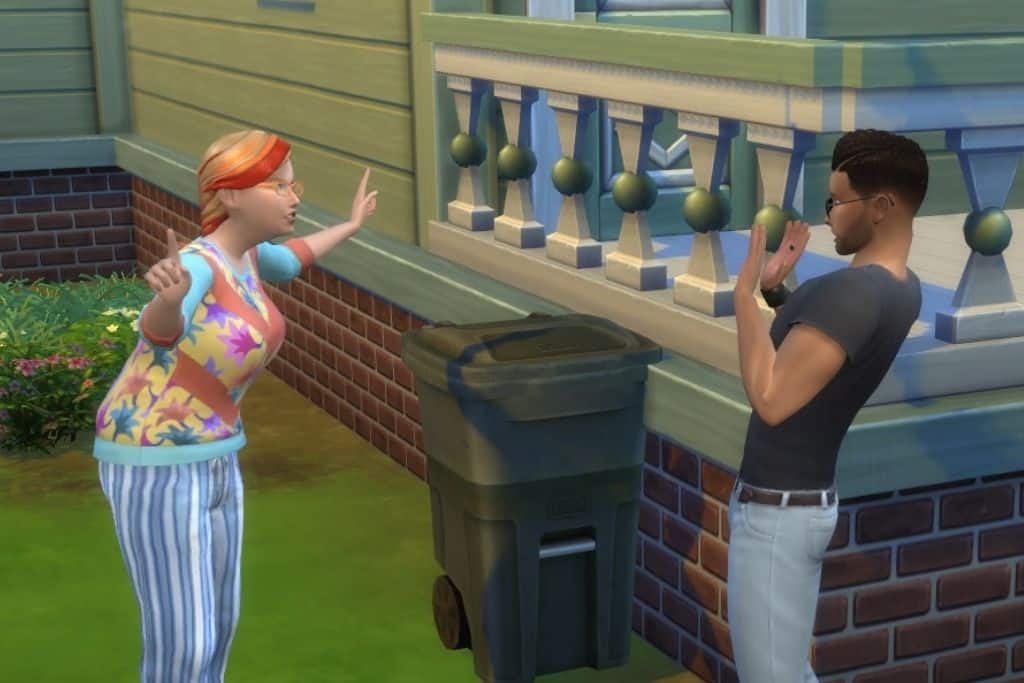 Ever think that the sims characters are a bit lackluster when it comes to interactions?
That's why the "Have Some Personality, Please!" mod is there to help fix that issue.
It changes the interactions based on the sims' traits, moods, conversations, and relationships.
This makes their interactions more unique and more lifelike.
The Sims will be more animated and likely to clash more with one another, which adds drama and makes things much more entertaining.
This mod is definitely worth a look.

4. Daily Save Mod by Temptest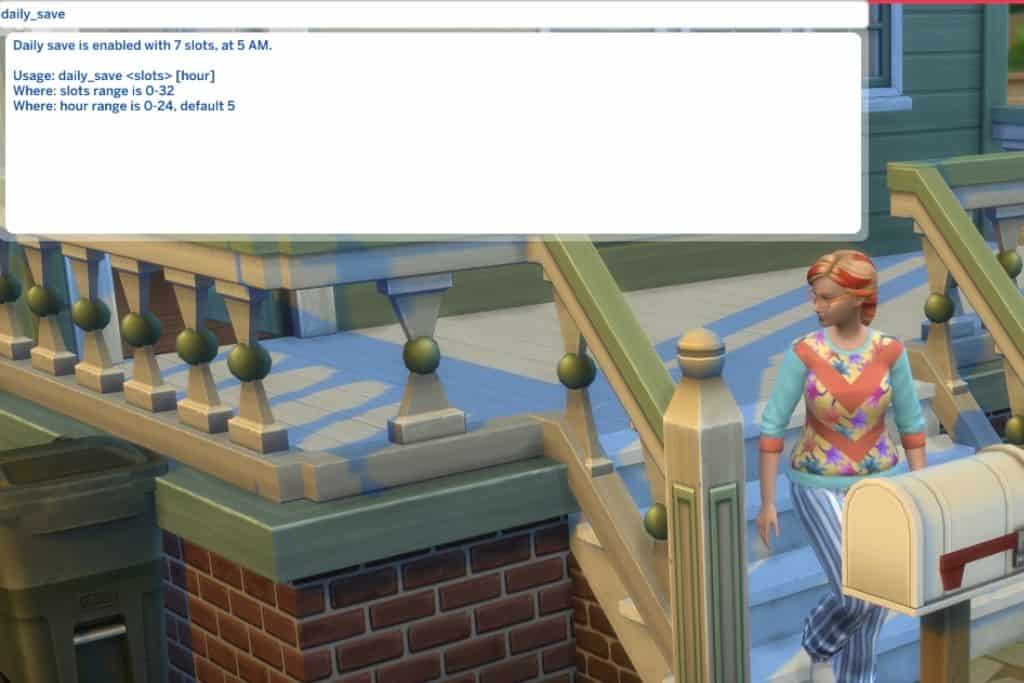 This simple little mod allows your game to automatically be saved, given a set time every in-game day.
You can decide how many save slots the mod uses, rotating each time the game saves.
This is great when playing for long hours, then closing the game without saving and losing all that progress.
It happened to me a few times. My game crashed, and I lost everything I had done since my last save. It's very annoying.
With the help of this mod, I would lose a maximum of one in-game day at a time, which softens the blow by a lot.
Using this mod as a safety precaution quickly makes it one of those essential must-have mods for Sims 4.
Important: After downloading the Daily Save Mod, unlike the majority of mods, do not unzip the content into the game's mods folder but instead copy-paste the zipped file into it.

5. Simulation Lag Fix Mod by SrslySims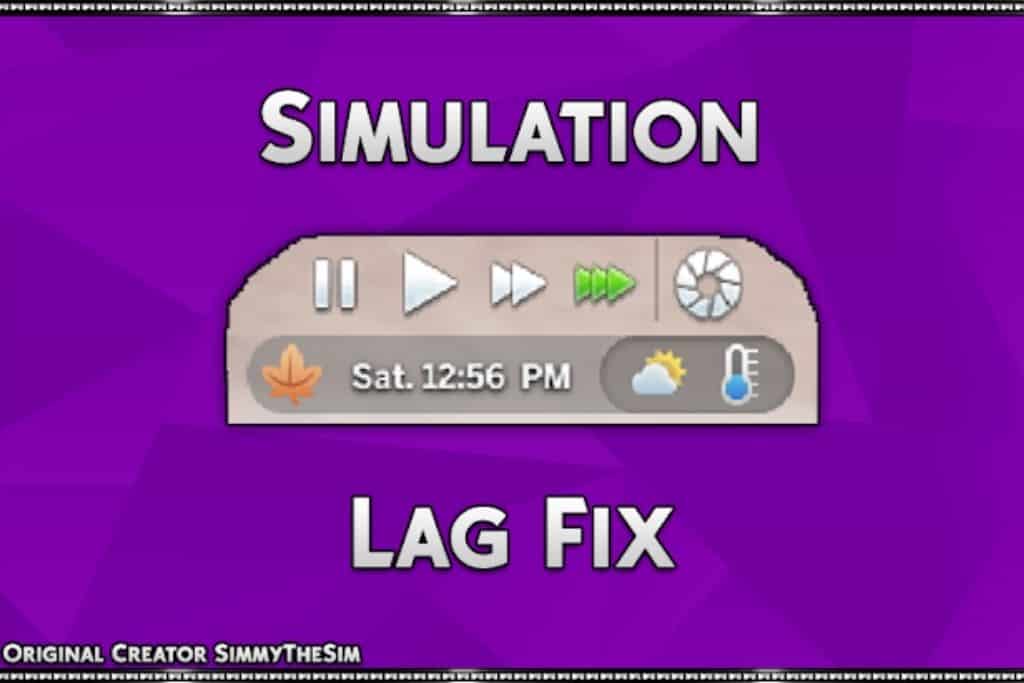 Everything is all good until your game gets laggy.
Game lag is, unfortunately, a sims 4 reality when loading too much stuff on your game, like expansion packs, mods, and CC.
Luckily, the Simulation Lag Fix mod helps with that issue.
But before downloading this one, you may want to check out our article about how to fix lag in the Sims 4.
If none of the other tips work for you, then this mod is your best bet.

6. Sims 4 Height Slider Mod by Luumia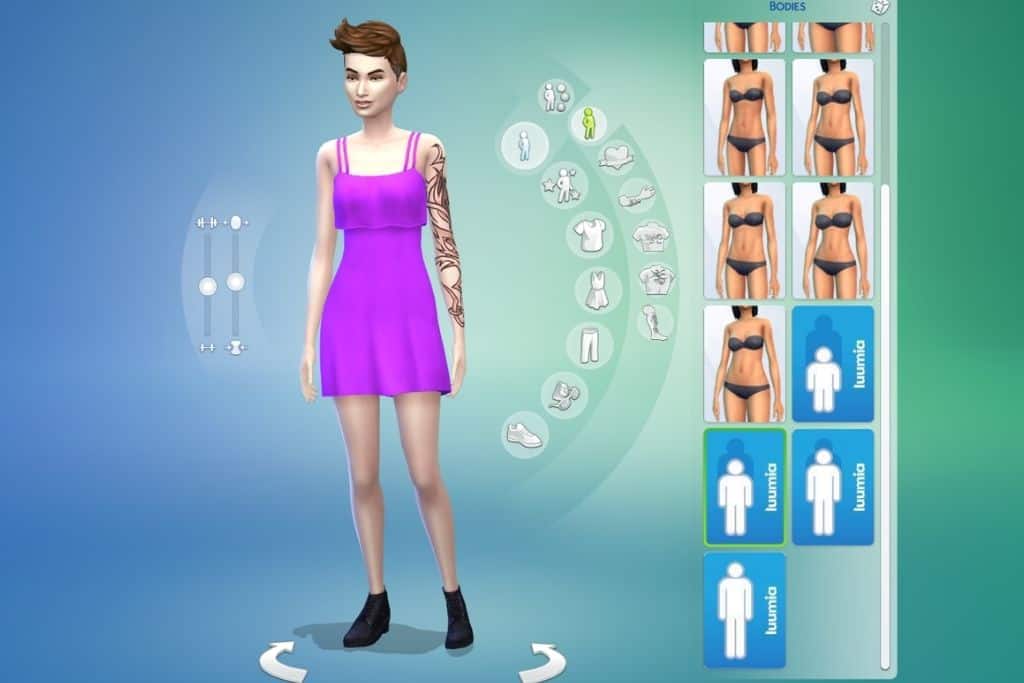 Have you ever wondered why EA made all adult Sims the same height?
Not exactly realistic, if you ask me.
It needs a bit of variety, which is why Luumia came up with the Height Slider mod, which adds more customization to your sims.
To use the mod, you will need to be in the CAS.
You can manually change the height of your sims by dragging the neck up or down, and the rest of the body will remain proportionate to the Sim's new height.
If you wish, you can also use one of the four presets:
Short
Medium Short
Medium Tall
Tall
Bear in mind that this mod has its own set of glitches, such as animation, for example.
The creator is aware of these problems and is working on them, so be on the lookout for any upcoming updates for the Height Slider mod.
Nonetheless, changing your Sim's height is a great idea, especially if you want your in-game romantic partner to be shorter or taller than your Sim.
Even though the rest of the Sims population will remain at the same height, at least you will stand out.

7. SimDa Dating App Mod by LittleMsSam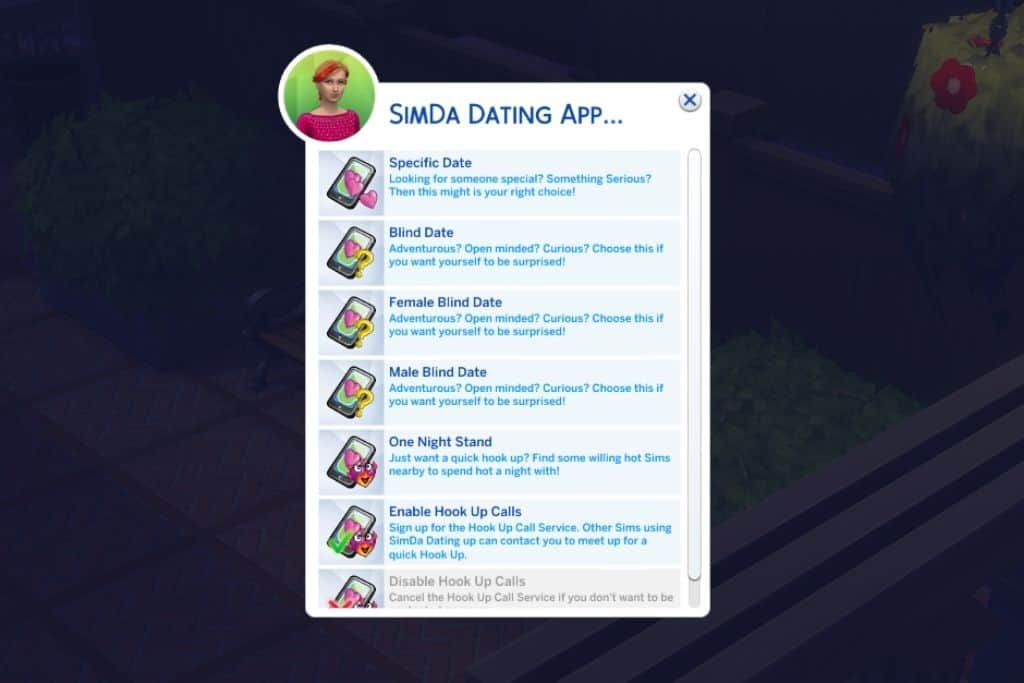 Whether your Sim is looking for love or just a good time, the Simda Dating App is a great way to meet new people.
This mod adds a dating app to the game that works like many real-life dating applications.
Players only need to pull out their sims phone and open the SimDa dating app.
From there, you have plenty of options based on what your Sim is looking for in love.
It's a lot of fun, easy to socialize for romances, and adds a little heat to the game all at once. Give it a go.

8. Sims 4 Explore Mod by KawaiiStacie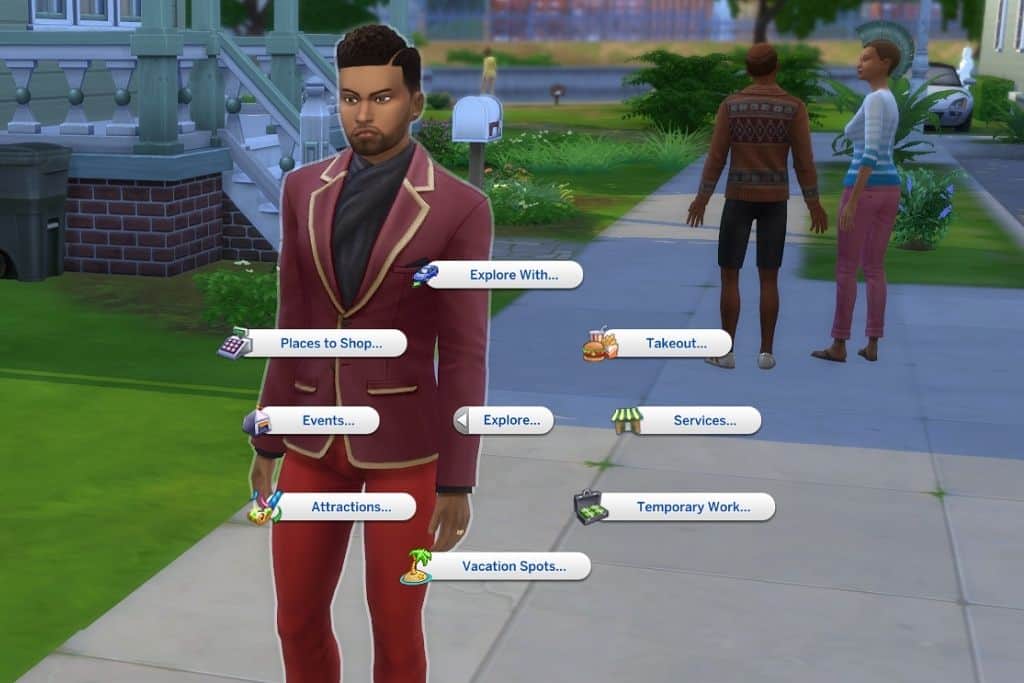 The Explore mod brings new elements to the game, such as new locations for your sims to visit.
You will get to pick a location based on your needs:

Shopping (Clothes, Markets, …)
Events (Competitions, Shows, …)
Attractions (Restaurants, Gym, Movie Theatres, …)
Vacation Spots (Beach, Theme Parks, …)
Temporary Work (Babysitting, Driver, Gambling, …)
Services (Clinics, Salons, Spas, …)
Education (Various Classes)
Takeout (Fast foods, delight shops, …)

With this mod, you can send out your sims on various activities.
Although you don't actually get to follow them, it's good to get them out of the house.
Be sure to try it out. Your sims will thank you for it.

9. Sims 4 Slice of Life Mod by KawaiiStacie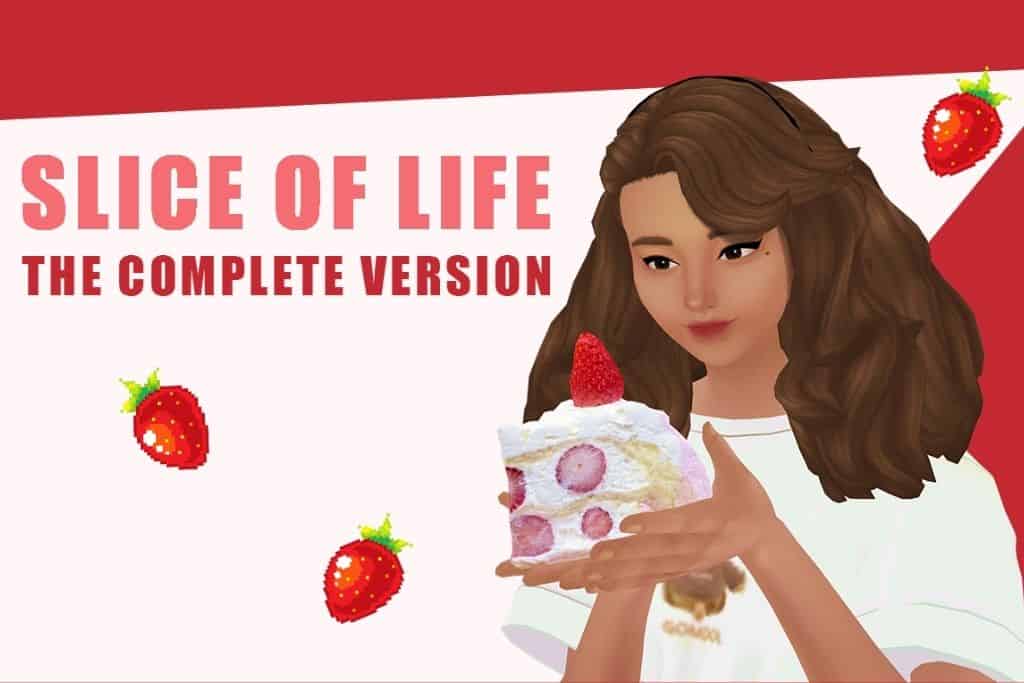 The Slice of Life mod brings a lot of cool new tricks to the game.
It's another mod that allows your sims to become more lifelike.
Your sims will be able to experience more with this mod, including:
Adding more personality, emotions, and reactions based on current events
More realistic skin (cuts, bruises, blush, acne) and skincare to take care of it
Getting sick seems more natural. Sims may experience different symptoms and sometimes need medical attention
Female sims will get menstrual cycles
And if that wasn't enough, they can also;
Your sim will remember past events (memories)
Drink alcohol
New options of Woohoo, such as drunk woohoo-ing
Snag a better phone with a bunch of new apps for your sim's enjoyment.
Sims are more self-conscious about their appearance and have the option to apply makeup.
Better social life, whether it's on the phone or at parties.
This all-in-one mod is worthy of being put on your list of Sims 4 must-have mods.

10. Meaningful Stories for The Sims 4 by RoBurky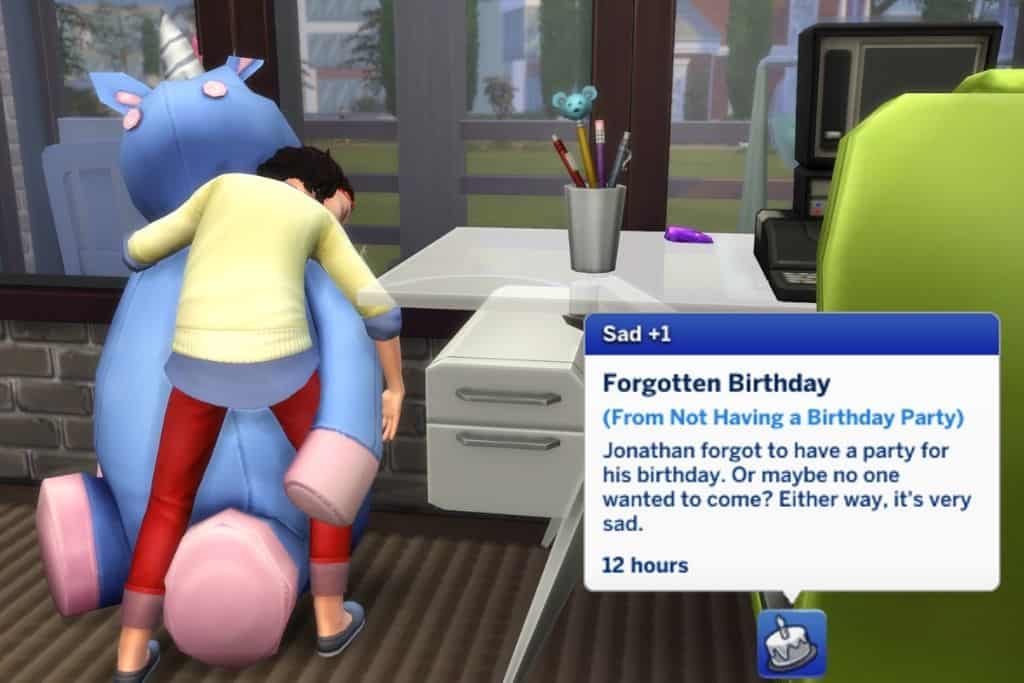 This mod brings your sims one step closer to how real people behave in certain real-life situations.
You can expect the game's moods and emotions system to be revamped.
Your sims will behave more realistically in scenarios with the help of this mod based on specific circumstances.
True happiness won't occur unnaturally, nor will heartbreaking life events get glazed over.
For example, if anything happens to your sims' romantic life, like a breakup, you can expect them to be upset for a set amount of time.
Your sim will need their friends' support to get their minds off of things in heavy situations.

11. Photographic Memory 2.0 by Ravasheen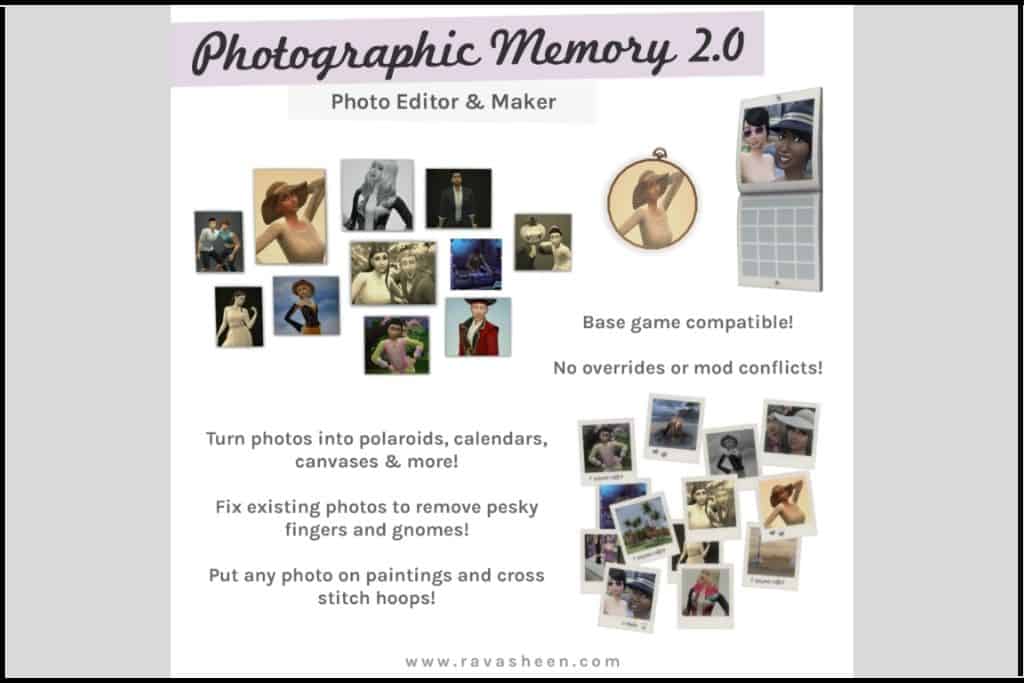 This mod adds a new photo studio and is an improved version of the original Photographic Memory mod.
The photo studio allows players to turn their in-game photos into objects such as polaroids, canvas, or calendars to place around in their Sim's home.
In Photographic Memory 2.0, you can also improve the picture quality of your photos from blurry to fully detailed.
This is a great mod; it gives a nice touch to our sims home.
Your home will feel homier by displaying those precious photo memories all over the house.

12. BuildBuyMode Unlocker by Scripthoge
In build mode, some objects are locked and cannot be accessed until you achieve specific criteria, such as skill levels.
The BuildBuyMode Unlocker mod, as the name says, allows you to unlock these perks all at once.
If you just want easy access to everything and do not want to do all the required work to unlock those objects, then this mod is for you.

13. MC Command Center by Deaderpool
The motherlode of mods, a definite must-have mod for Sims 4, is the MC Command Center.
The possibilities seem endless. There are so many aspects of the game that this mod can change:
CAS
Population
Pregnancy
Career
Relationship
Many more…
I have found this lengthy video that explains in-depth how to use the MCCC.
You are missing out if you are not using the MC Command Center mod.

14. No Death Murphy Beds by Icemunmun
You need this mod if you possess the "The Sims 4: Tiny Living" expansion pack and use the Murphy Bed object in your living space.
Although the murphy bed is useful and convenient, it has a sinister secret you should be aware of.
If you fail to adequately maintain or repair the bed and it breaks, there is a chance it backfires on your sims and inflicts death.
The No death Murphy Beds mod will still allow the bed to break, but it will not cause your sims to pay the ultimate price.
This mod will help save lives, so safety first, and get this mod now.
You can check out this video on how deadly a murphy bed can be.
Required Game Pack: Tiny Living Stuff Pack

15. Srsly's Complete Cooking Overhaul By SrslySims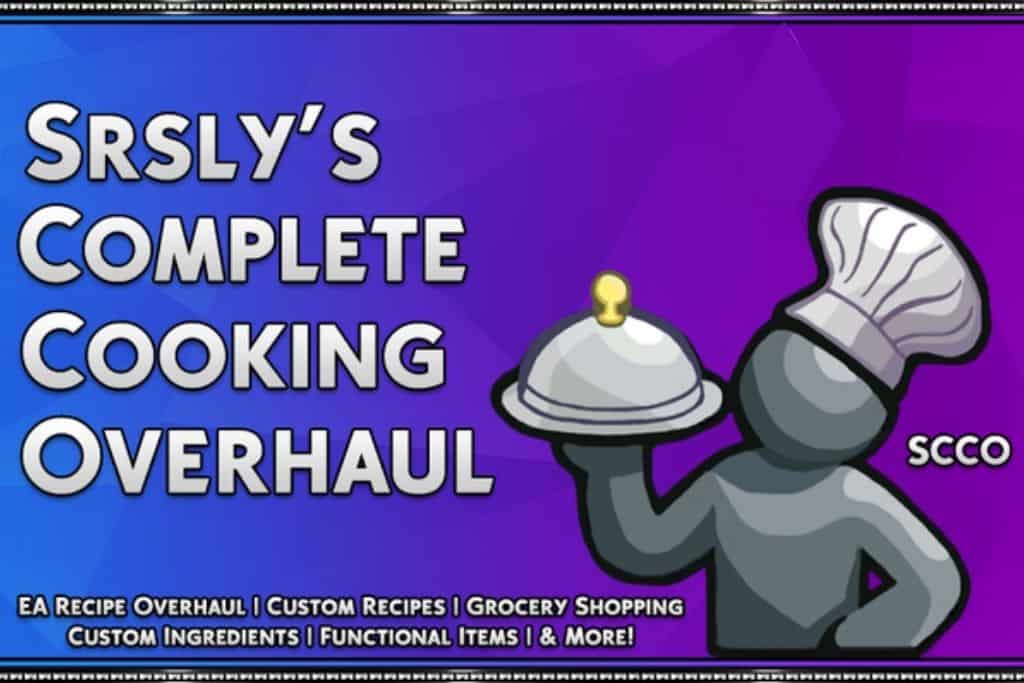 Srsly's Complete Cooking Overhaul is a must-have mod for any Sim who enjoys cooking.
This mod is the best way to enhance your cooking skills. You can cook any meal with just one click.
It improves the game's overall cooking mechanics. On top of that, it adds new recipes, cooking challenges, and gameplay opportunities to the table.
You can also check how much of each ingredient you have and how much is needed for each recipe.
The cooking overhaul mod also significantly changes how food looks in the game.
Required Game Pack: Get To Work Expansion Pack

16. Talents & Weaknesses by Lumpinou
In the Talents & Weaknesses mod for Sims 4, you can assign your sims their own talents and weaknesses.
With this mod, you can add, remove, and even prevent progress on various talents and weaknesses, each with its own effects on gameplay.
So, if you're looking for a way to make your sims more unique, this is the perfect mod for you!
You can check out this video to see it in action.
17. Sims 4 QuickEats Mod by MIKYA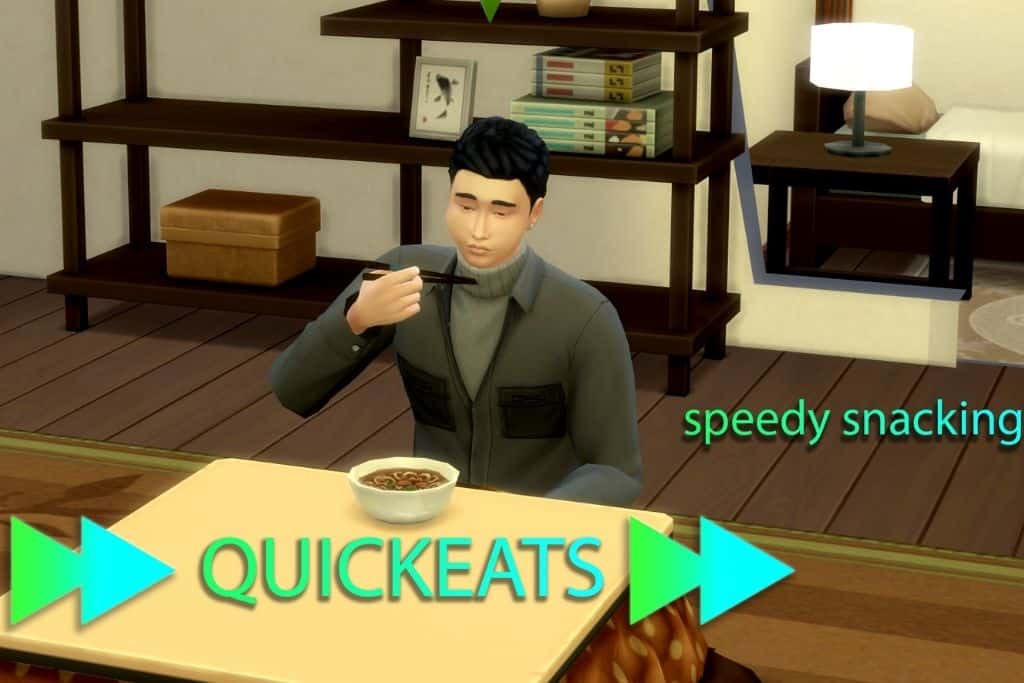 This mod saves you time when it comes to your sims eating.
Usually, sims take a while to chow down their meals. They are always talking or being distracted by something.
Luckily, the QuickEats mod helps make quick work of eating.
You get to choose four different eating speeds, each one faster than the next, with fewer distractions for each one.
Note: The lowest speed is still much faster than the regular speed.
You only need to get one file, whichever eating speed you prefer.
Would you pick the fastest speed, the slowest, or somewhere in between, as I did?

18. No Empty Venues Mod by Weerbesu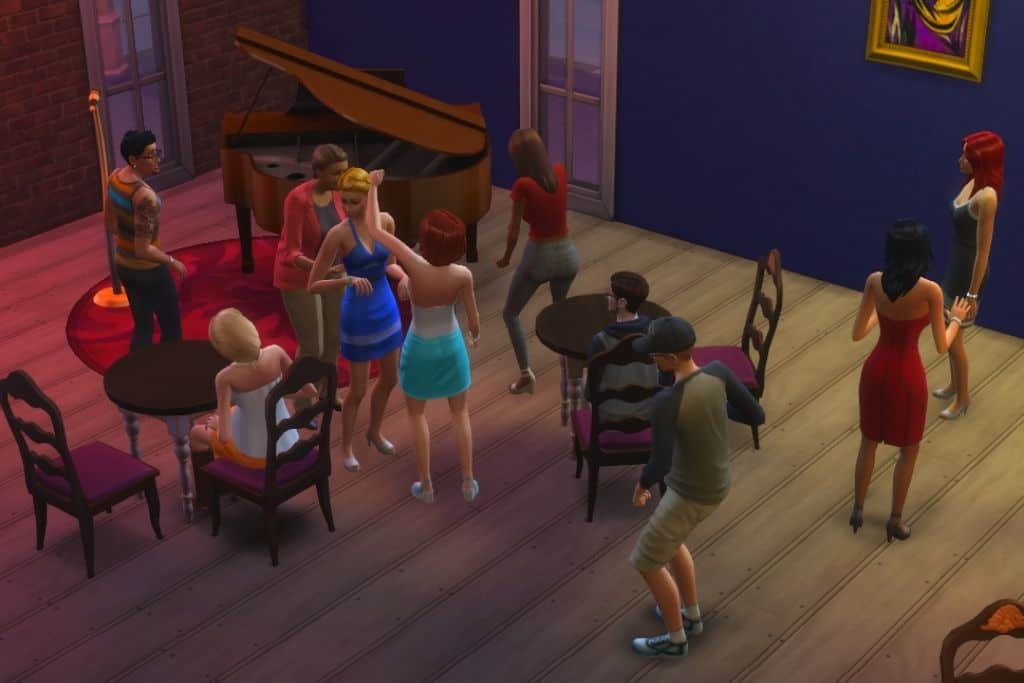 Has this ever happened to you? Your sims get to a location, only to find it empty with no other sims around or a very few of them?
With the No Empty Venues mod, no matter which venue you go to, there will be other sims already there.
No more waiting around for others to join you.
This way, it'll be more realistic when you arrive at the nightclub and have a ton of sims already there.
Keep in mind this mod takes common sense into play.
Don't expect to find a group of people in a park late at night or dancing away in a nightclub during the day.
So, if you want to make the game more believable, this is a must-have mod for you.

19. Sims 4 Gender Preference Set by Azoresman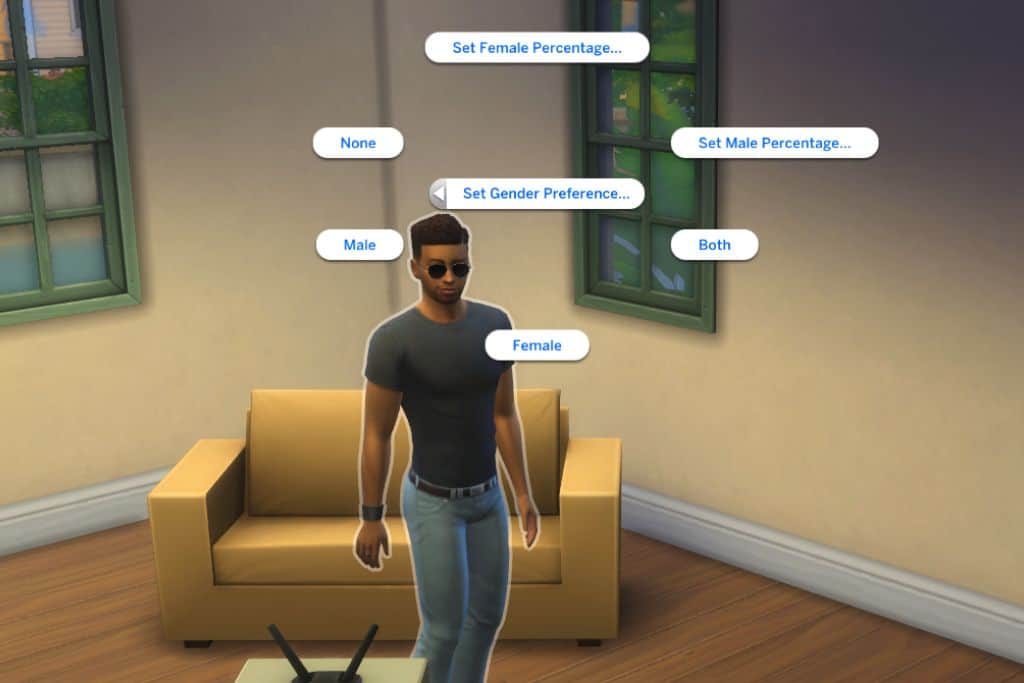 The Gender Preference Set mod allows players to set the gender preference of their sims, giving them more control over who they're attracted to.
This mod is a great way to add more diversity to your game.
It's sure to be a hit with players who want more control over their sims' love lives.

20. WonderfulWhims Mod by TurboDriver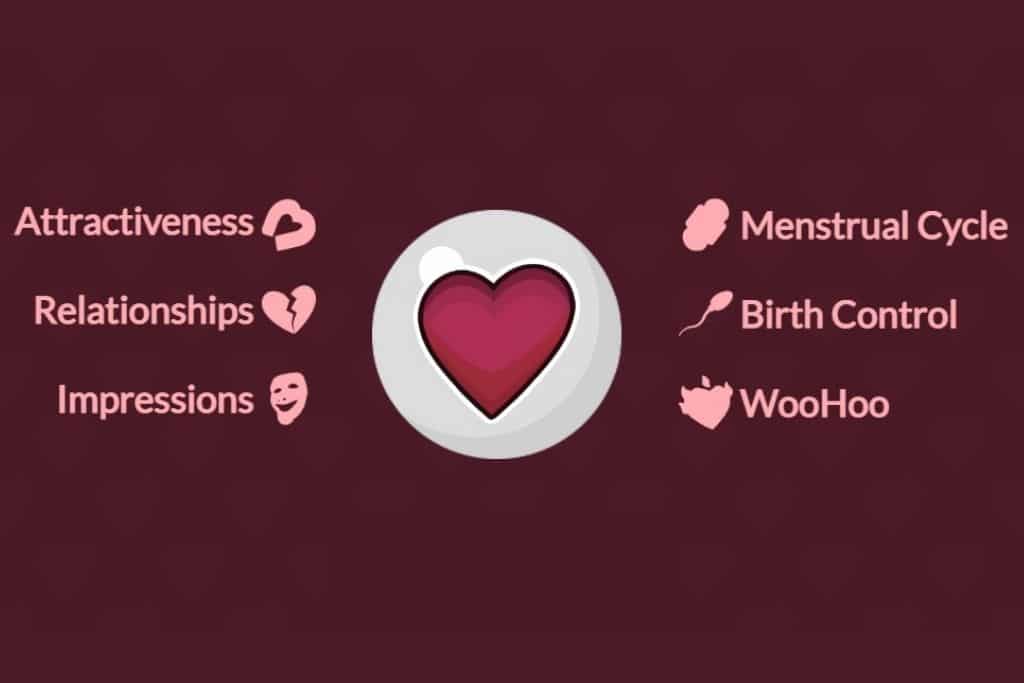 I find this mod is a mix of some of the previously mentioned mods that give your sims more personality, menstrual cycles, and gender preferences.
On top of this, Wonderful Whims adds different options for pregnancy.
It also gives your sim the option to use different forms of contraception, such as birth control pills or condoms.
Your sims also run the risk of catching an STD.
You can even opt for an open relationship, which, I guess, is where protection and STDs come into play. Am I right?
You can choose your sim's individual preferences for what they find attractive in other sims, including their preferred sex, age, and look.
This is a cool feature of the mod.
Since Wonderful Whims is an all-in-one mod for many features, you can trim away some other mods.
This means fewer mods to load and maintain.

21. Sims 4 Ownable Cars Mod by Dark Gaia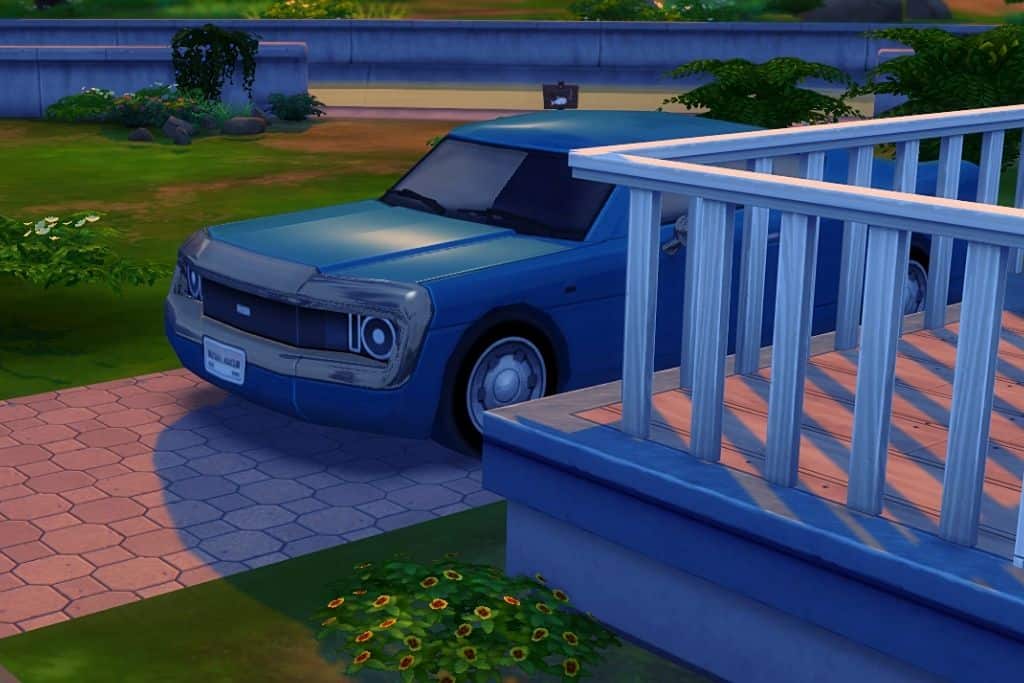 Have you ever played Sims 3? We used to be able to drive cars around, but sadly not so much in The Sims 4.
Luckily, this mod brings cars back to the game.
You can purchase a vehicle, place it somewhere on your sims' lot, and then use it to go places located on your map.
Although the Ownable Cars mod does not add any car animation to the game, it still allows our sims to travel in style.

22. More Columns in CAS by Weerbesu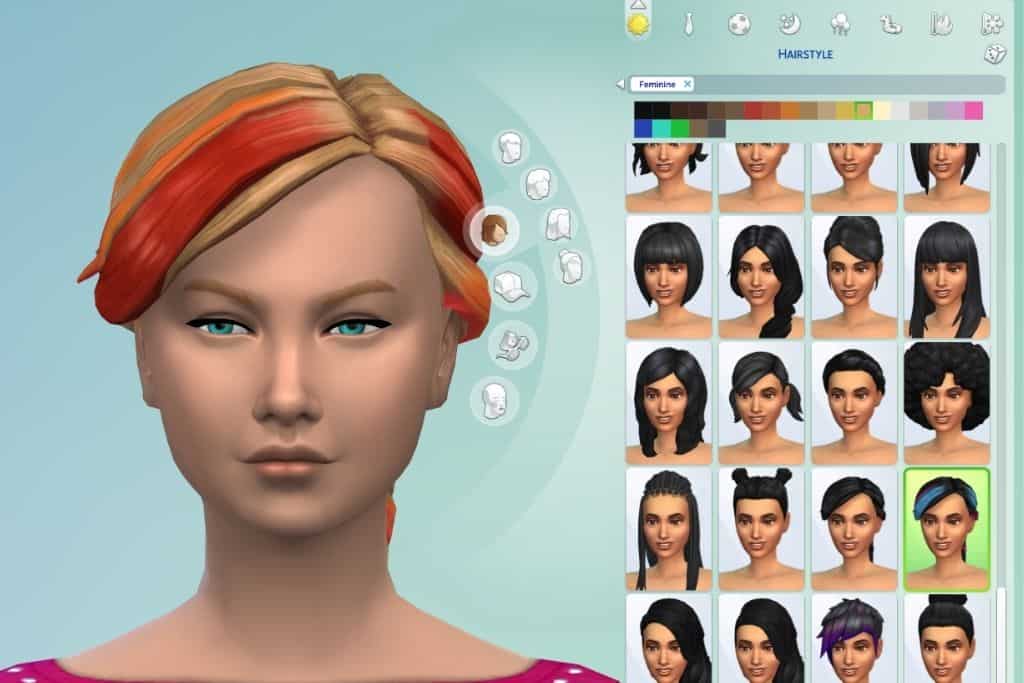 Just like the name says, the More Columns in CAS mod will bring additional columns to your CAS screen.
The columns will only appear when you have multiple pictures or items to choose from (i.e., hairstyles, dresses, shoes).
You will need to pick the link corresponding to the number of columns you want from the mod page below.

23. Unlisted Phone Numbers by Scumbumbo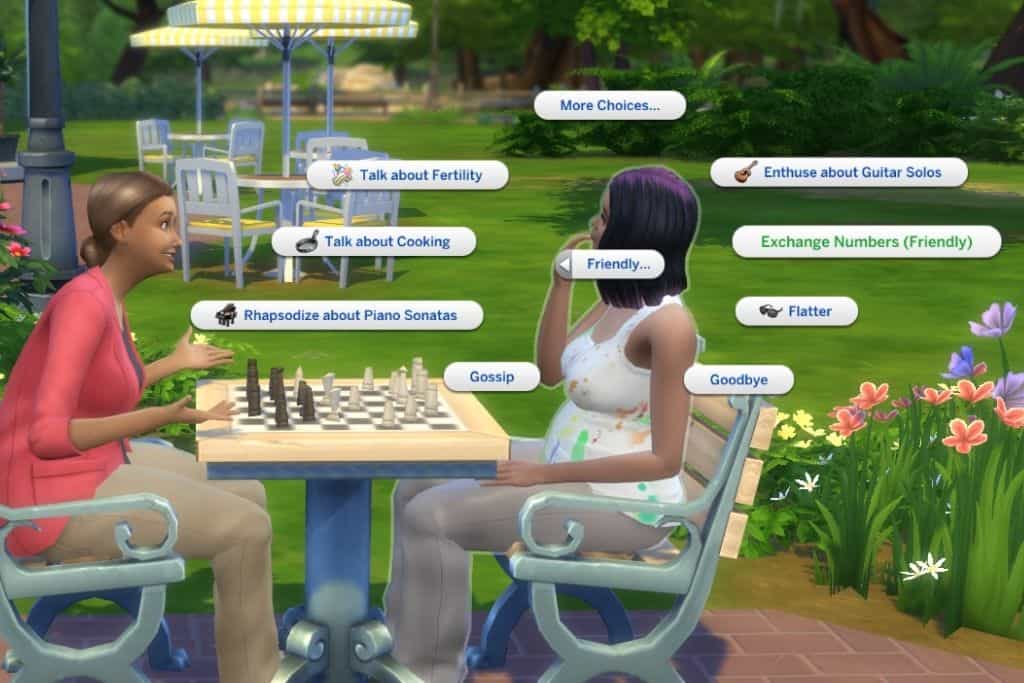 With the Unlisted Phone Numbers mod, you can opt to exchange phone numbers under the friendly option following a friendly chat with someone new.
Never again will a sim you happened to randomly meet call you up without first having exchanged phone numbers.
That's just plain creepy and stalkerish behavior.
This is one of our must-have mods for Sims 4 because it brings more to the game's social aspect and makes the Sims 4 more similar to our day-to-day lives.

24. Sims 4 Royalty Mod by llazyneiph
Do your Sims ever seem overly normal to you?
Living their ordinary lives, going to school, studying, or working their everyday jobs?
What if you can change that and make them a bit more spectacular? And by "a bit", I mean like way more.
If so, then the Sims 4 Royalty Mod might be for you!
This mod adds extra flair to your game, allowing you to turn your Sims into royalty.
With the Sims 4 Royalty Mod, you will assign who gets to be head of the royal family through the CAS screen.
Your sim will be in charge of everything: the royal family, the sim populace, bestowing titles to other sims, managing taxes, and more.
If you want a sneak preview of the fun to come, check out this video by the creator.
Required Game Pack: Get Famous Expansion Pack

25. Immortality and Eternal Youth by Vitorpiresa
Who wouldn't want to live and look young forever?
Well, the "Immortality and Eternal Youth" mod offers just that … but for a price.
You get the option to buy traits for your sims for either Eternal Youth or Immortality.
The difference between the two options is that with eternal youth, you remain young, but you can still die in other ways.
For the immortality option, you continue aging, but somehow the Grim Reaper forgets about you.
It all comes down to two choices: stop aging or endless time.
Which one would you pick for your sims?

26. Babies For Everyone by AgonistAgent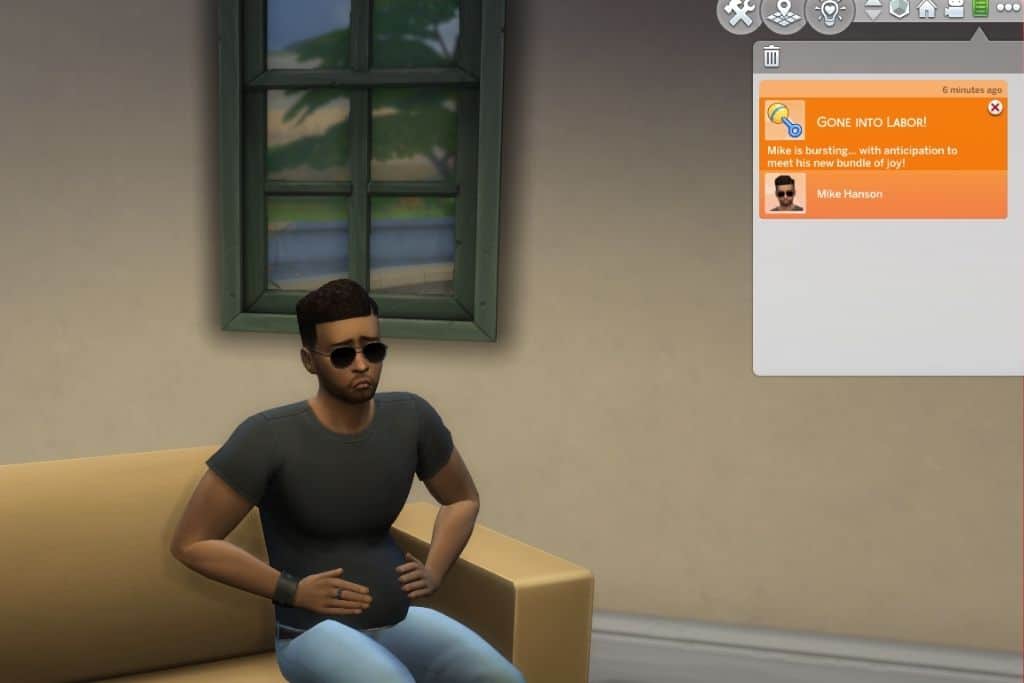 Just for fun, I tried this mod, and it did not disappoint.
Basically, pregnancy is no longer limited to female sims. That means almost anybody can get pregnant, so either:
Males
Females
Young Adults
Adults
Elderly
All except for toddlers and children, which would've been just plain wrong.
Just imagine having a household where it's the other way around, and the man is having the baby instead of the woman.
I had plenty of fun creating a unique household using this mod.
Be sure to grab the Babies For Everyone mod and try it yourself. I'm sure you'll enjoy it as much as I did.

27. Ultra Simulation SpeedUp by AshenSeaced
When playing the Sims 4 game, you have three game speed options:
Normal
Fast
Ultra-speed
The Ultra Simulation SpeedUp mod gives you a fourth option, super speed.
To use it, you just need to double-click on the ultra speed(#3) to activate, then double-click again to deactivate.
It's as simple as that.

28. No Tune After Loading by TurboDriver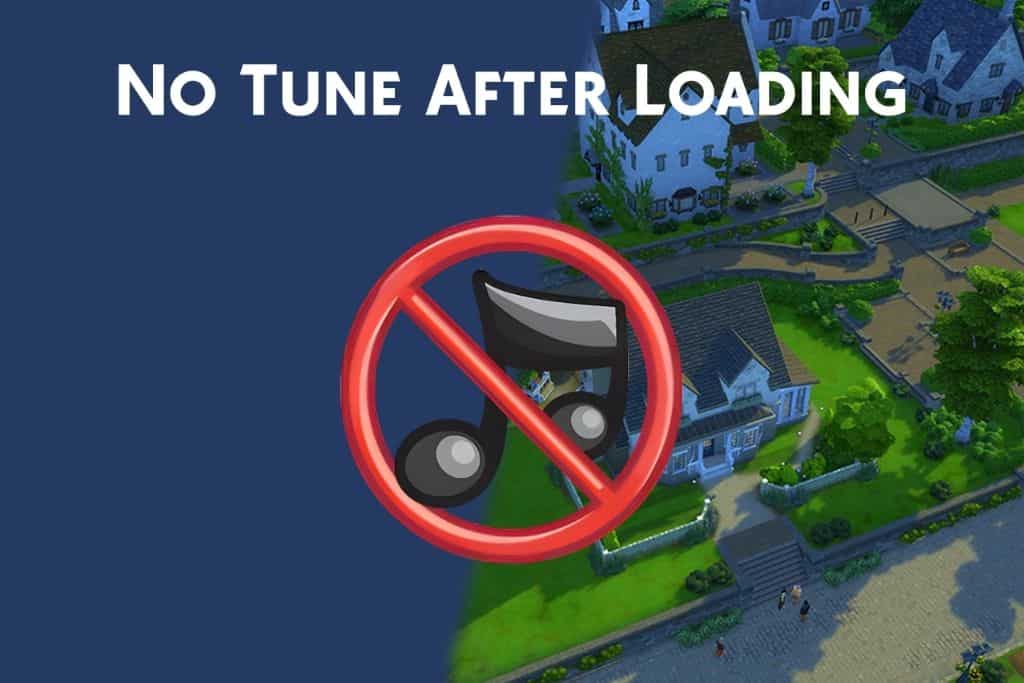 This basic mod eliminates the noise the game makes as it finishes loading.
Nothing more to it. It's just that sometimes it may get a little annoying on top of having that main-screen music.
It's just a bit too much.
If you are anything like me on the subject, then the No Tune After Loading mod might just be a must-have mod for you too.

29. Mortem For The Sims 4 by SimRealist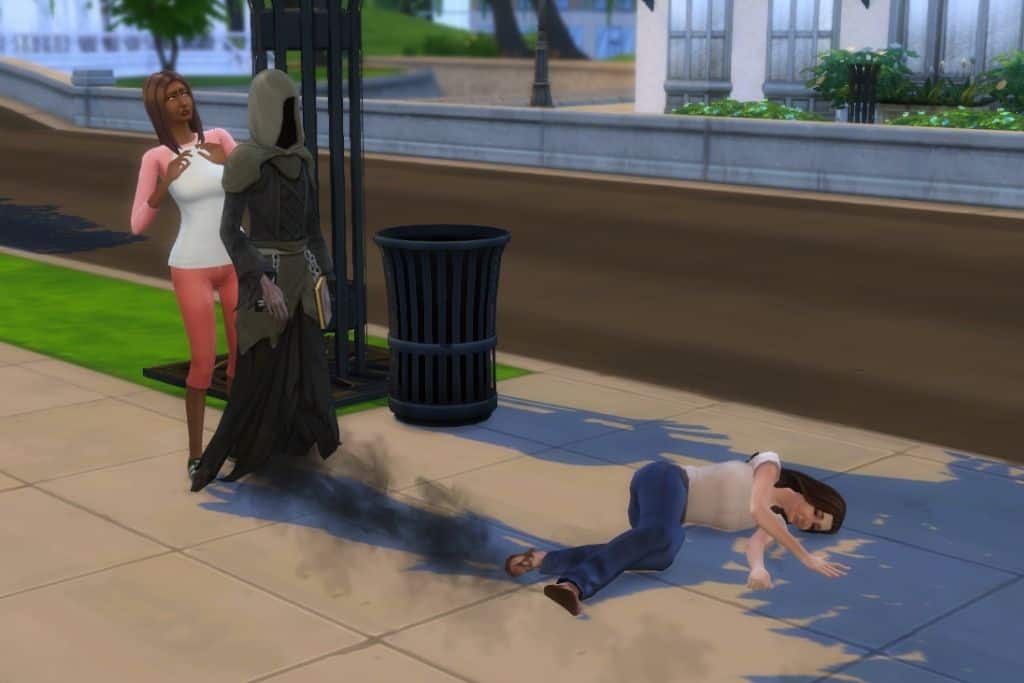 Usually, when a sim dies, they leave an urn or a tombstone behind, which to me feels pretty unnatural.
With the Mortem mod, there is a whole process that happens following a Sim death:
The death needs to be reported in by another Sim
A medical examiner will collect the body
You decide whether or not you want funeral arrangements
If so, then you get condolence visits from other Sim friends
The late sim gets to have a memorial service
The process finishes off with either a burial or cremation
Finally, no more Grim Reaper!
Consequently, there's no more bargaining for a second chance at life. Death becomes final. Just as in real life!
If you want to feel the real deal, this Sims 4 mod is for you.

30. Realistic Reactions Mod By Scaldwellhu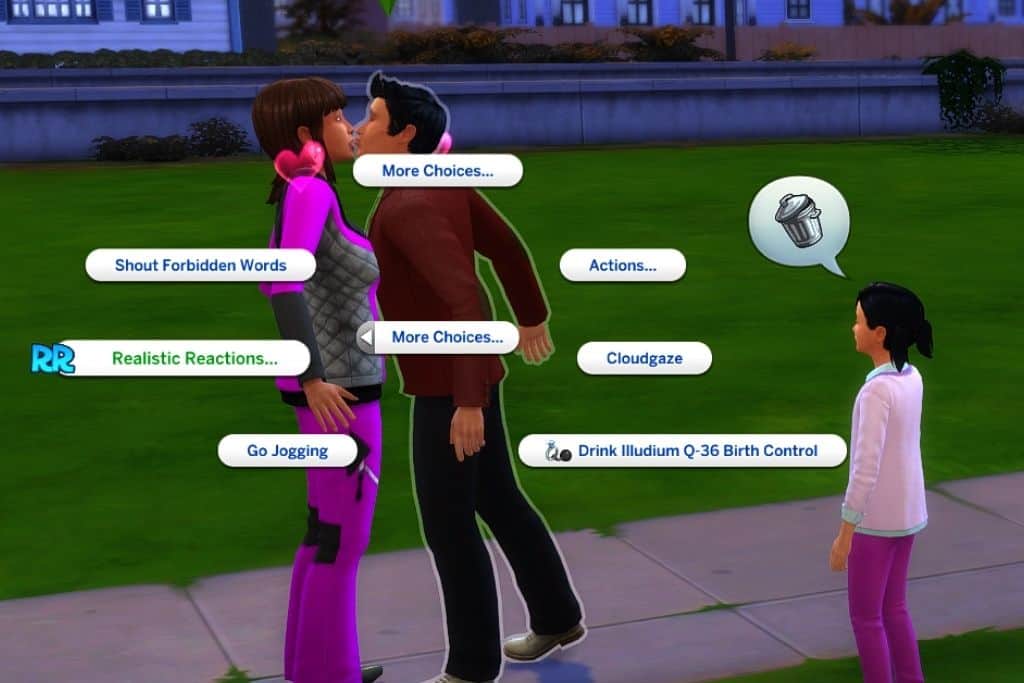 Finally, a mod that represents a more realistic approach to life events reaction-wise.
The Realistic Reactions mod changes the way your sims react to situations.
For example, if your sim's partner cheats on them, your sims will be angry for a bit, then something new comes along, and they forget and move on.
With this mod, your sims do not easily forget what just happened and will take the necessary time to get things back on track.
When playing the game, we expect it to simulate life.
Every little mod that allows for more lifelike behavior should be on your Sims 4 must-have mods list.
I know this one is on mine.

31. Basemental Alcohol By Basemental Mods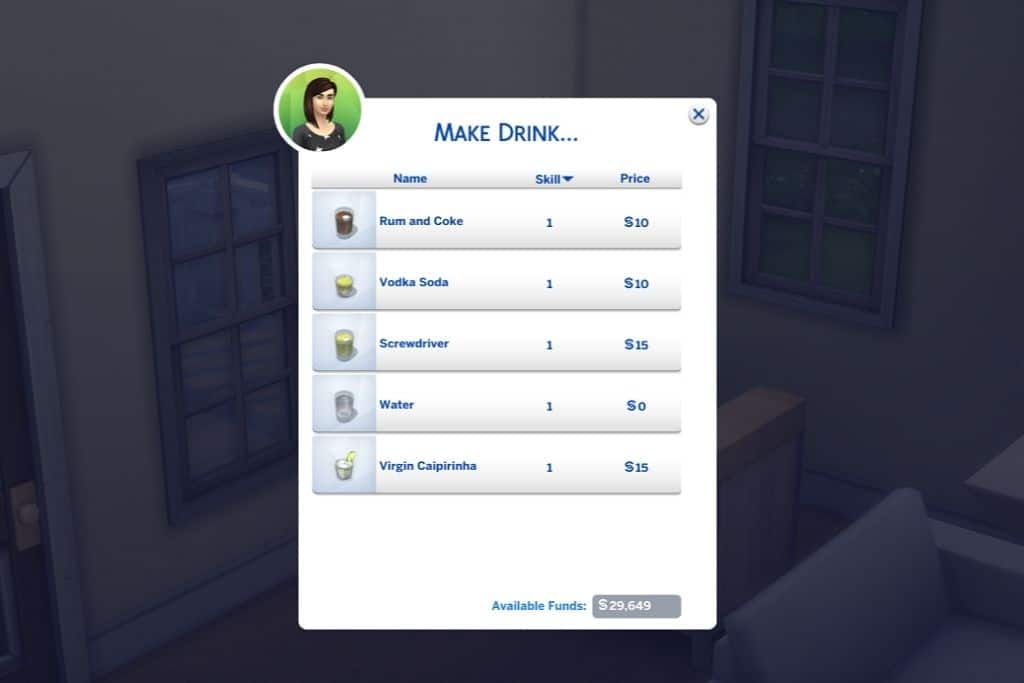 Spike that punch. This mod replaces all the juice-like drink names with actual alcoholic drink names, such as rum and coke or vodka soda.
On the of that, when having a few drinks, your sims can become tipsy and drunk.
You may also get a hangover the next day if you overdo it.
If you don't want your adult sims to drink juice all the time, then get the Basemental Alcohol mod to elevate their drink options.
Final Thoughts On These Must-Have Mods For Sims 4
These mods add new features, improve existing features, and make overall gameplay more enjoyable.
With some of the best sims 4 mods to choose from, there's something for everyone.
It is most likely that one (or more) will fit your needs.
So, if you want to get the most out of your Sims 4 experience, try downloading some of these mods.
If you know more mods that you have enjoyed and that everyone should use, feel free to send us a link in the comments below or tag us on Tumblr.
Other Mods Articles

29+ Must-Have Mods For Sims 4 You Should Get