17+ Best Sims 4 Pregnancy Mods for 2023
Are you interested in a more life-like pregnancy experience for your sims?
We've compiled a great list of sims 4 pregnancy mods that will add some beautiful touches to your gameplay.
Let's face we all love sims 4, but the pregnancies could do with a little revamp (or a lot 😉 ).
But since there are such great modders, we can bring the missing pieces together by using their sims 4 pregnancy mods.
They've created helpful mods from pregnancy moodlets and traits to labor puddles.
We've curated a mixed list of some of the best pregnancy mods for you to peruse until you find your newest favorites.
Just a tiny reminder to read the mod's pages for compatibility issues before combining pregnancy mods.
Disclaimer: The following mods are neither endorsed nor affiliated with The Sims, Maxis, or Electronic Arts. Any use of mods (custom content or game mods) should be done with caution and with the knowledge that there may be risks.
Sims 4 Pregnancy Mods
Below you will find a mix of pregnancy mods that cover everything from stretch marks to realistic deliveries.
1. Sims 4 Baby Shower Event by KiaraSims4Mods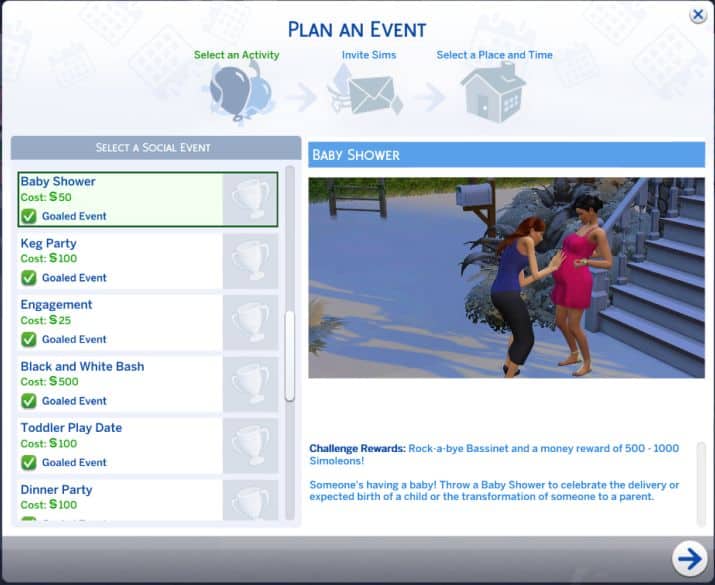 Nothing beats a party, even when the tiny guest honor can't make an appearance outside the womb.
Baby showers are fun-loving events, and this pregnancy mod makes it just as fun for your pregnant sim.
Some fun goals include;
Playing games
Telling jokes
Having a sim feel the baby
Taking a selfie
All the standard good stuff friends and family do at baby showers.
And no baby shower is complete without gifts; your sim can win a cash reward and a much-needed bassinet.

2. Relationship & Pregnancy Overhaul Mod (WooHoo Wellness) by Lumpinou
This mod is the one to beat when it comes to sims 4 pregnancy mods.
From pregnancy preferences, paternity testing, and alternative pregnancies to adoption, there are 10 different modules.
And if that wasn't enough, you can grab some add-ons (with more to come) to bring even more challenges to your sims pregnancies.
There is so much to cover, but if you had to pick just one pregnancy mod, I'd give this one a try!

3. Sims 4 Pregnancy Stretch Marks by Katybug273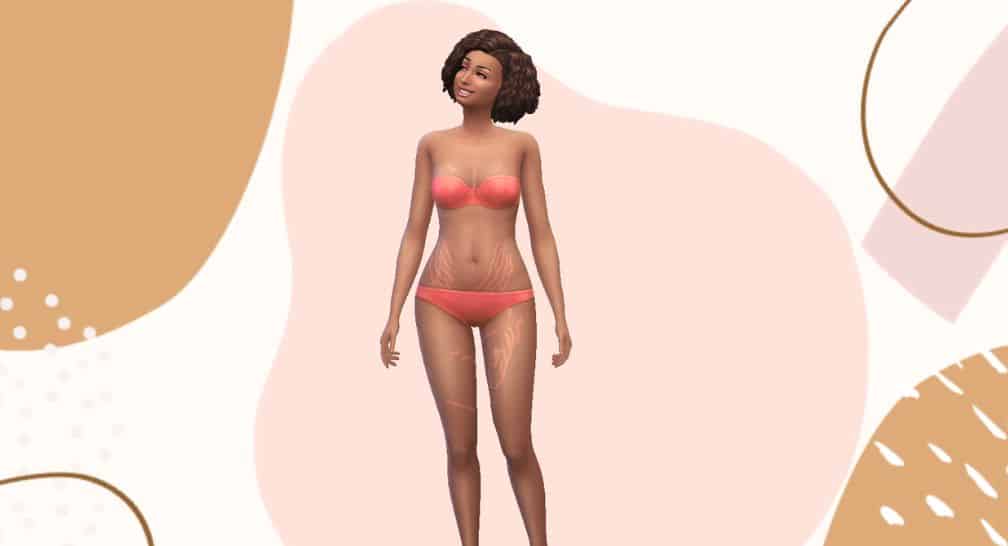 Stretch marks are a reality for many people, especially during those long pregnancy months.
Some women shy away from showing their marks, while others take pride in displaying them as a badge of strength and have coined the term tiger stripes.
So if your female sims are ready to display their stripes, you can pick from various locations to put them.
While this mod is just for females, I have included another option further down this post for both genders.

4. MC Command Center by Deaderpool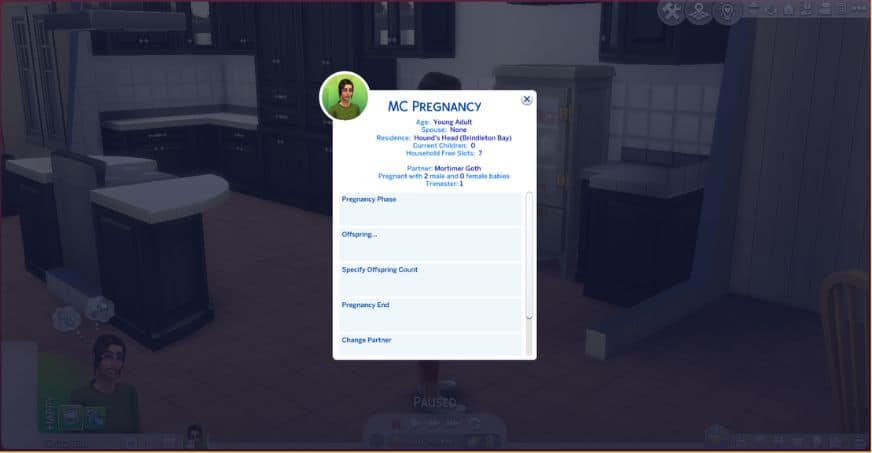 The MC Command Center has to be one of the most versatile and popular mods in the sims 4 community (if not the most).
You can use this fantastic game extension for various mods, and game cheats in one convenient spot.
When it comes to pregnancy, you can change your sims pregnancy phase, invoke labor, and decide on the number of offspring.
You can also get a specific add-on (MC Woohoo) to enable the option of teen pregnancy if that's of interest.

5. Sims 4 Pregnancy Time Mod by Havem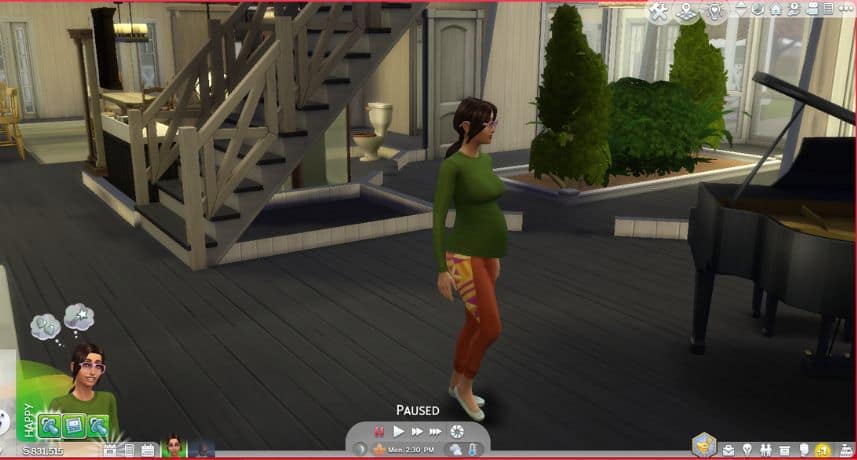 This pregnancy mod allows for flexibility on the length of pregnancy terms.
Some players like to fast forward the whole pregnancy event, while others prefer a more life-like experience.
You can choose between 1 of 15 flavors with the pregnancy time mod.
The shortest possible length is 1 day (8 hours per trimester).
On the flip side, the longest is 147 days (49 days or 7 weeks per trimester).

6. Cherished Moments Sims 4 Pregnancy Mod by YourFalseHop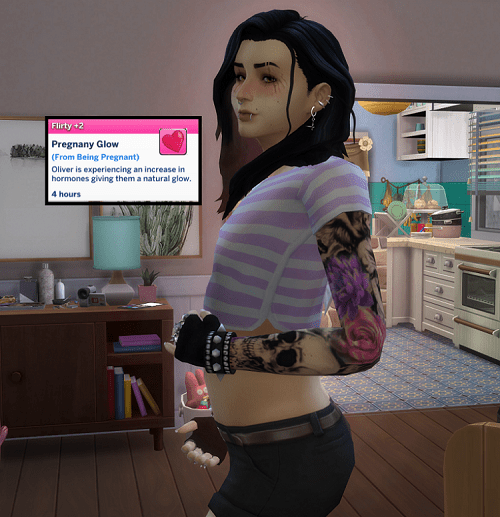 Who doesn't need more pregnancy moodlets for their gameplay?
This pregnancy mod comes with over 15 moodlets and various pregnancy-related social interactions.
Whether your sims need to grumble about morning sickness or discuss their postpartum depression during a phone therapy session, it's available.
Plus, don't forget to check out the linked page; you can grab even more related mods.
My favorite is the Cherished Moments -Toddler since you get a moodlet for your teething vampire tots.

7. Instant Morning Sickness Pregnancy Mod by PolarBearSims
Who loves puking? Not me, and sometimes we are left wondering why we're suddenly face-deep in the toilet bowl.
But unlike in real life, our sims showing a morning sickness buff for hours tends to let the cat out of the bag.
If you prefer a little mystery to your gameplay, you'll enjoy this sims 4 pregnancy mod.
So say goodbye to that pesky sickness buff and find out about your sims pregnancy later down the line.

8. Sims 4 Pregnancy Mod Ultrasound Scan by LittleMsSam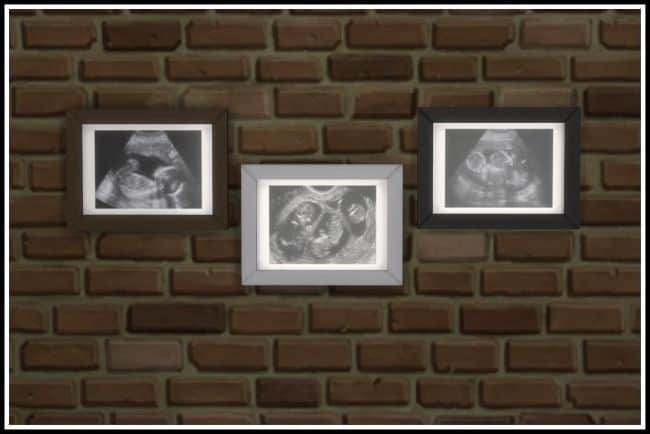 This mod has to be one of my favorite sims 4 pregnancy mods currently available.
I never thought I'd be so excited to visit a gynecologist, but this mod adds a nice touch of realism to a sim's 2nd or 3rd trimester.
A visit to the doc will provide some fun information and options;
The number of babies
The gender of the babies
Pictures from the ultrasound scan
The ability to hang framed pictures on the wall
Gift copies to loved ones
And since healthcare is never really free, you can expect a nice fee of $75 for your visit and $25 for each scanned image you gift to friends and family.

9. Sims 4 Pregnancy Overhaul Mod by LittleMsSam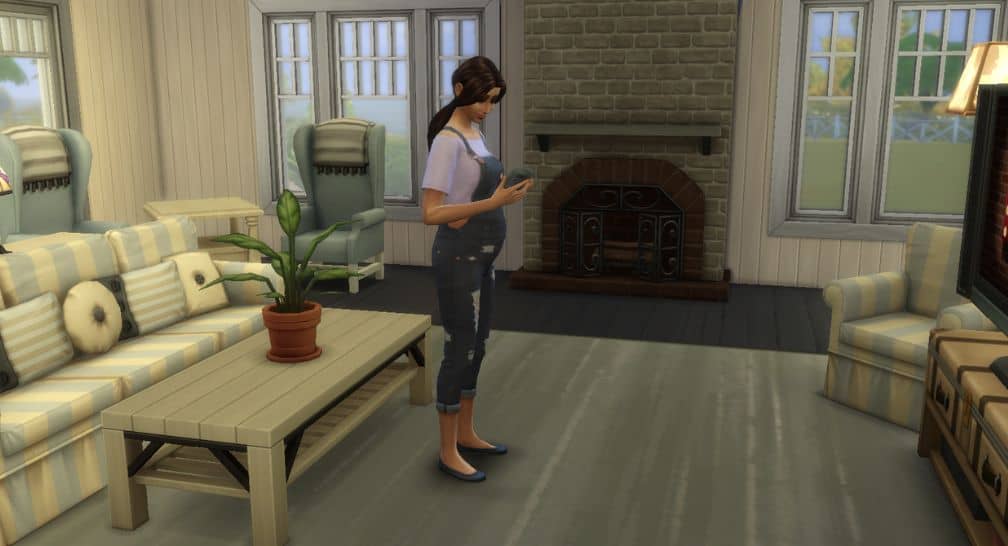 This nifty sims 4 pregnancy mod bring some great modifications to the game.
If you want to change your sims belly size, you can reduce the standard EA belly or even scale it up.
Do you dislike the way your pregnant sim waddles around? Why not disable the walkstyle?
Plus, your sims can also enjoy more daily activities during their first and second trimester, like jogging, swimming, and many other options.

10. Sims 4 Pregnancy Poses by Katverse
Now that your sim is pregnant, what better way to celebrate than with some gorgeous pictures?
This pose pack includes 5 beautiful poses you can take to mark these special moments.
You can find this pack in the link below or on our sims 4 pregnancy poses post, which has even more packs to grab too!

11. Wonderful Whims Mod by Turbodriver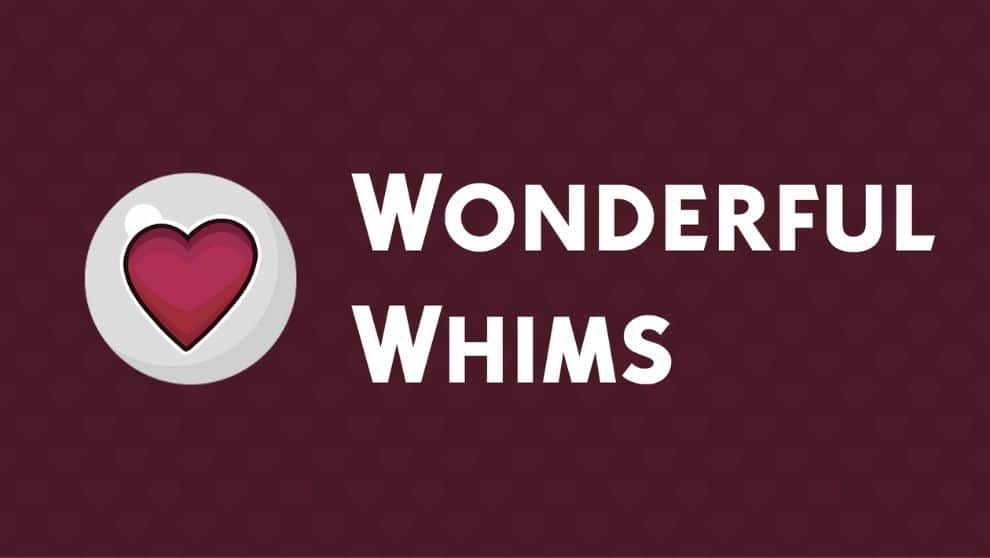 This mod is multifaceted; it covers so many areas, from managing your sim's menstrual cycle to donating unborn babies to science.
Your sim's menstrual cycles can cause variable fertility, or you can opt for them to get pregnant through a single woohoo interaction.
You can modify pregnancy basics with this mod, like changing a pregnancy's duration.

12. Quadruplets+ Pregnancy Mod by Pekesims & Claudia Sharon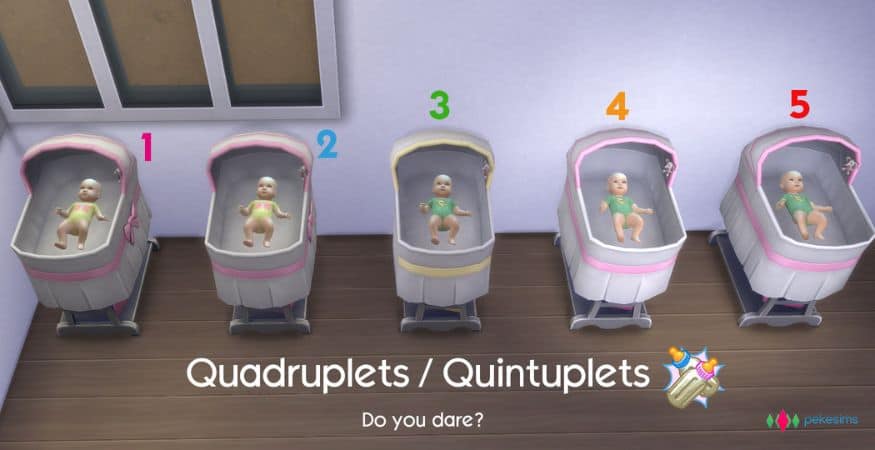 Whether you dream of your sims having a ton of babies or simply like a challenge, we've got the perfect mod in mind.
This pregnancy mod is all about babies; you can increase your sims giving birth to quadruplets, quintuplets, or sextuplets.
While Pekesims originally created this mod, it's been kindly updated by Claudia Sharon so we can thank them both.

13. Ghosts Can Have Babies Pregnancy Mod by PolarBearSims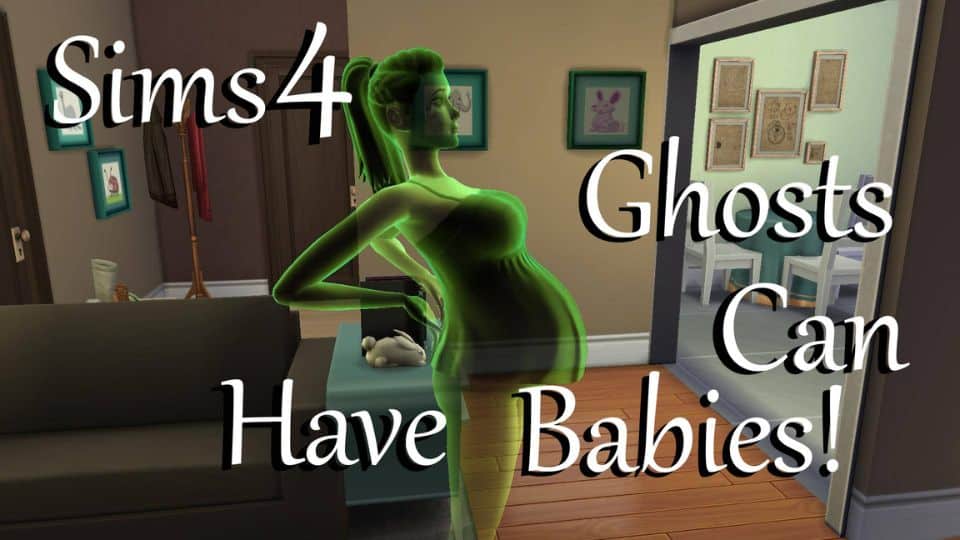 While I don't generally play with ghosts, I'm always happy to see mods being created to allow more options for all players.
This pregnancy mod enables your ghost's ability to try for a baby.
Here are the ghost reproductive possibilities;
Your male ghost can impregnate your female ghost
Your male ghost can impregnate a female human
Your human male can impregnate a female ghost
Remember that while your female ghost or human may get pregnant, their babies will be alive.

14. Labor Puddles Sims 4 Pregnancy Mod by PolarBearSims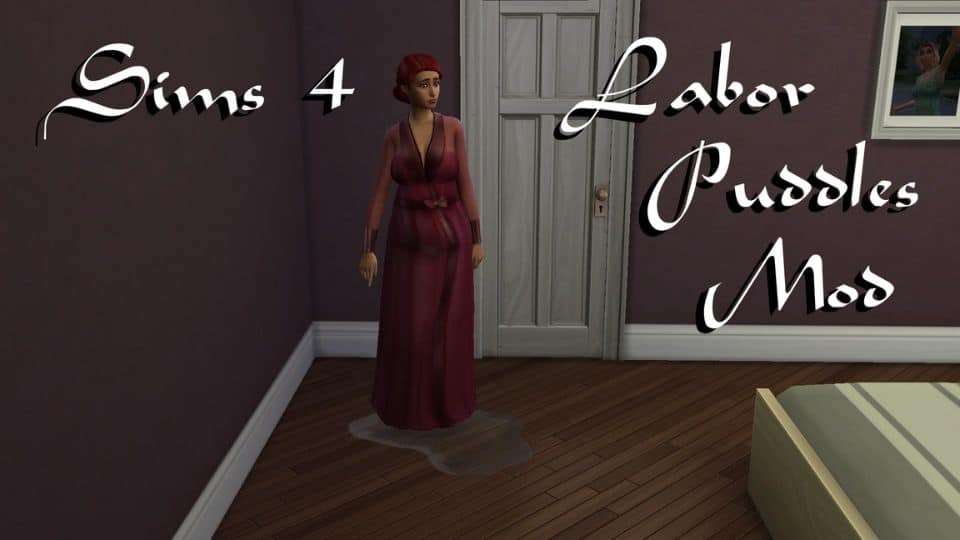 This is another of my favorite sims 4 pregnancy mods because who doesn't love realistic labor?
Once that pregnancy water breaks, you know your little sim baby is on the way.
But why not kick it up a notch and have a puddle for each contraction?
You can select the option you prefer for your pregnant female sims and your pregnant male sims and pets too!

15. Realistic Child Birth Mod by PandaSama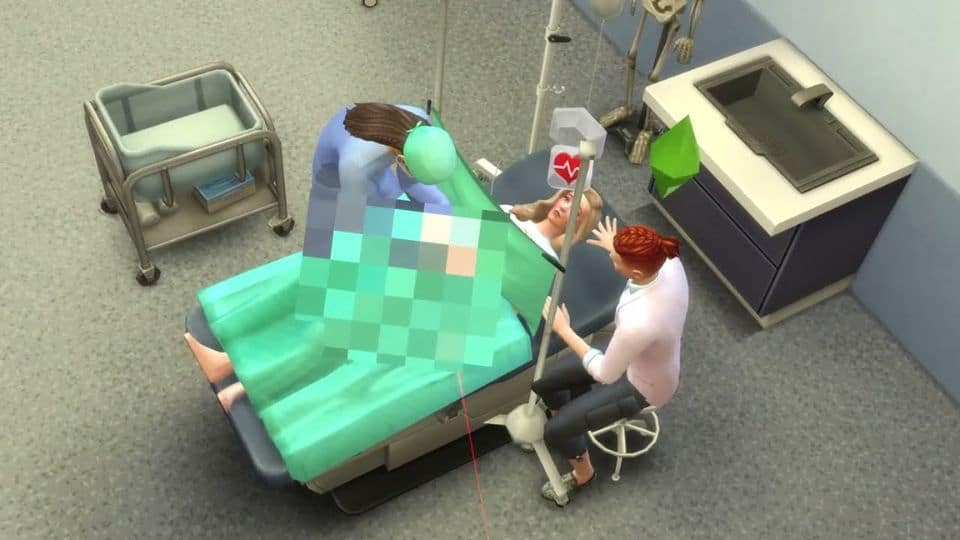 This pregnancy mod brings realism to the sims 4 birthing experience.
If you want, you can opt for one of the different birthing options;
Nevermind
Surgery machine
Natural delivery
Cesarean section
Home birth
Depending on your selection, the birthing experience will be different, but you can also select other options for each experience.
You can also opt for a birthing partner, provided you have the required romance or friendship points.
Have your sim try early labor activities such as;
Going for a walk
Using a yoga ball
Taking a bath
Swaying with a partner
Cuddling with a partner in a birthing pool
There are so many possibilities to try out with this creative pregnancy mod.
(Requires Get to work Expansion Pack)
There were so great videos on this pregnancy mod so I've linked one for you!

16. Subtle Sims 4 Stretch Marks by marigolde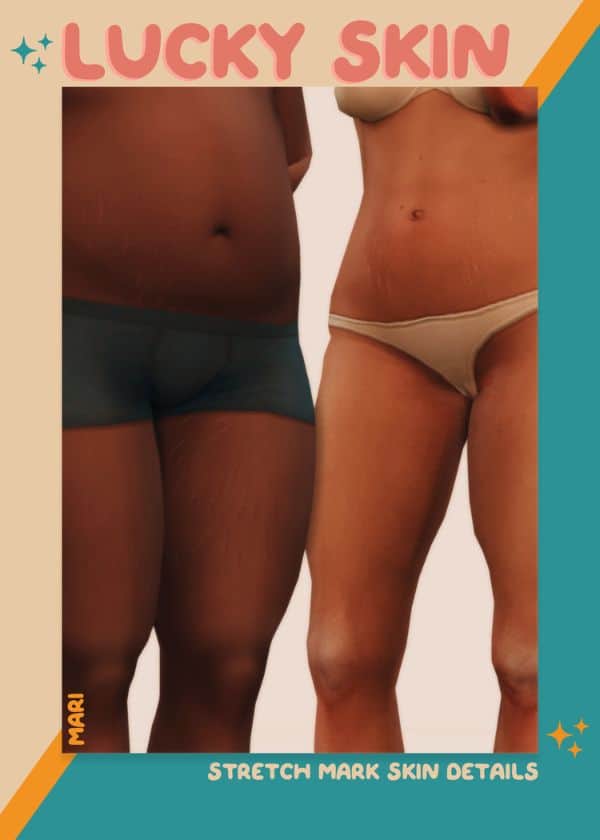 As promised, this custom content is available for your male and female sims.
While there are a couple of darker swatches, most of these stretch marks are subtle in color.
There are swatches for the belly, arms, outer thighs, and front and back thighs.
There are 2 available thumbnails found in the tattoo category.

17. Sims 4 Baby Maker Trait by Kialauna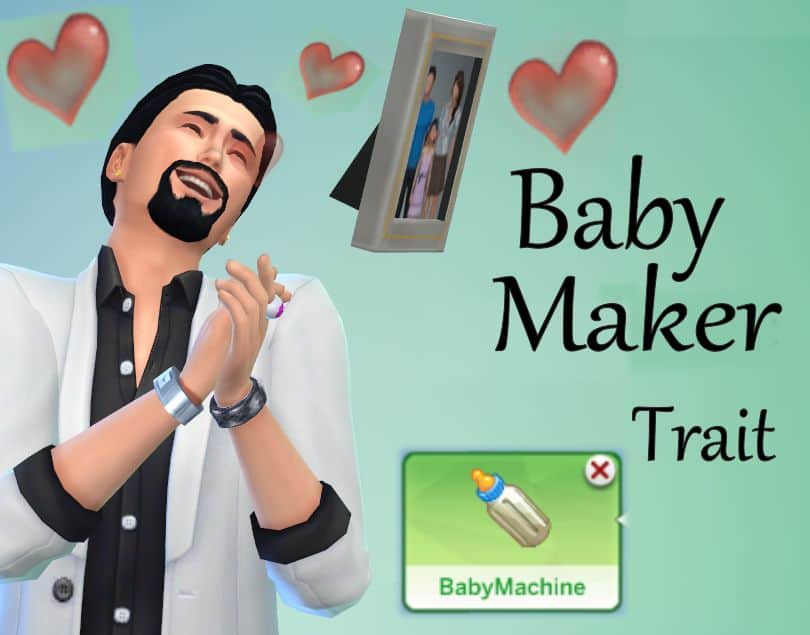 This trait is all about baby-making.
If your sims lack the necessary libido to get things going, then this is the trait for them!
Your sims will have baby-making on their mind (a lot) and the charisma to secure the goods.
You can expect your sims to be constantly flirtatious, and they don't need to be married to begin wooing partners.

18. Advanced Birth Certificate Mod by LittleMsSam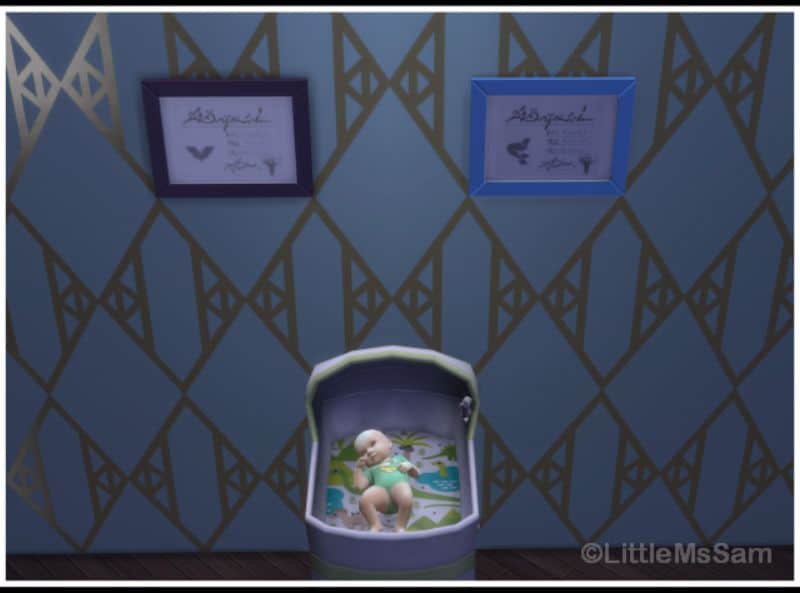 Birth certificates are essential, so it's always nice when we can customize our gameplay a little more.
With the advanced birth certificate pregnancy mod, you can snag a birth certificate for babies born at the hospital.
You can also rename your baby's birth certificate, and your vampire, mermaid, and witch babies can get special certificates too.
(Requires Get to Work Expansion Pack)
Sims 4 Pregnancy Mods: Final Thoughts
With so many exciting sims 4 pregnancy mods available, your sims will get the realistic pregnancy they deserve.
Pick the mods that will give your sims the pregnancy experience you envision.
Please let us know if you find any other pregnancy mods we should check out.
You can always leave us a message below or reach out to us on our Tumblr.
More Sims 4 Mod Posts

17+ Best Sims 4 Pregnancy Mods for 2023