21 Sims 4 Toys CC: Cute and Fun Items Kids Will Love
Level up your kids & toddler playroom with this collection of Sims 4 Toys CC.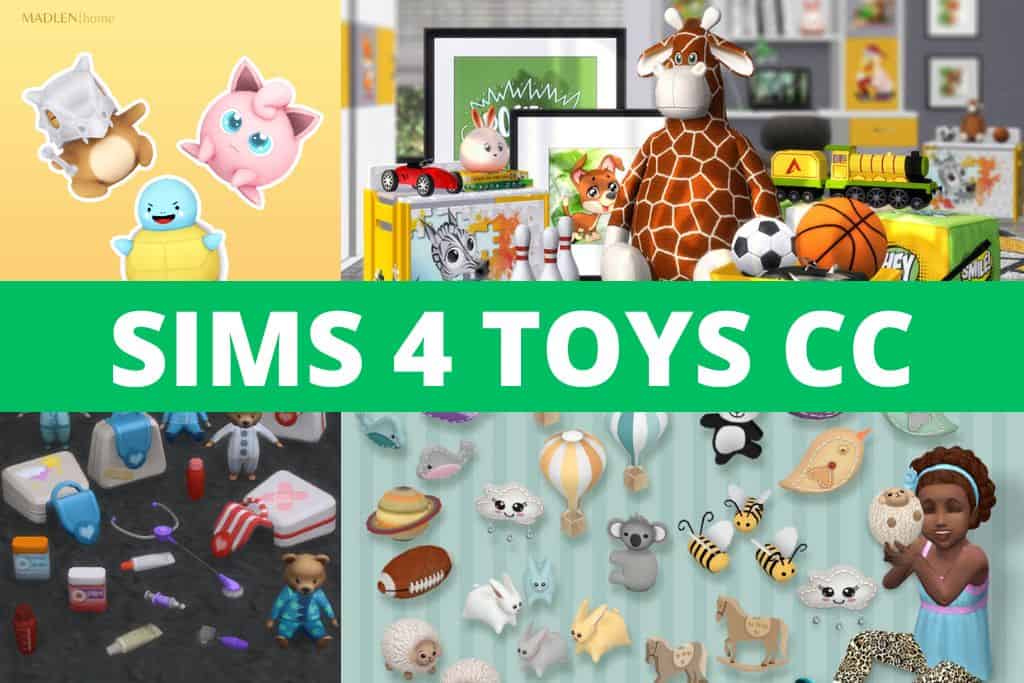 When it comes to toys, every little toddler and kid enjoys playing with different types of teddy bears and toys.
In sims 4, there are sadly not that many custom content pieces for toys, but we still did our best to round up the available toy options out there.
Luckily, some fun sims 4 toys cc pieces already exist, including some great functional toys.
And if your older sims enjoy playful activities, we also found some arcade toys for adult sims.
Disclaimer: The following mods are neither endorsed nor affiliated with The Sims, Maxis, or Electronic Arts. Any use of mods (custom content or game mods) should be done with caution and with the knowledge that there may be risks.
Playful Sims 4 Toys CC
Below, we've included a mix of teddy bears, sports toys, musical objects, functional pieces, and more.
1. Magic Modeling Clay CC by JujuAwesomeBeans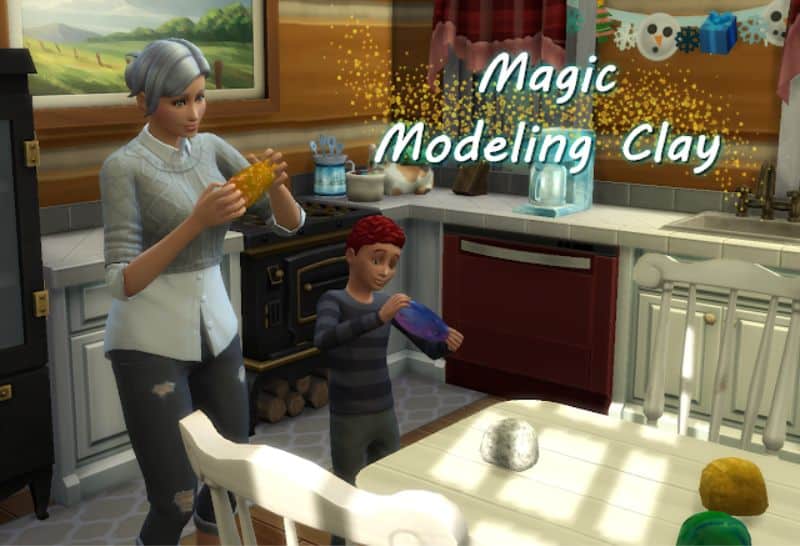 If your sims enjoy playing with modeling clay, they will love the addition of some new clay colors.
While your sims molded objects will remain the standard color, they can still enjoy playing around with clay in 20 new colors, including red, blue, orange, purple, and green.

2. Functional Toy Bin For Sims 4 by Ravasheen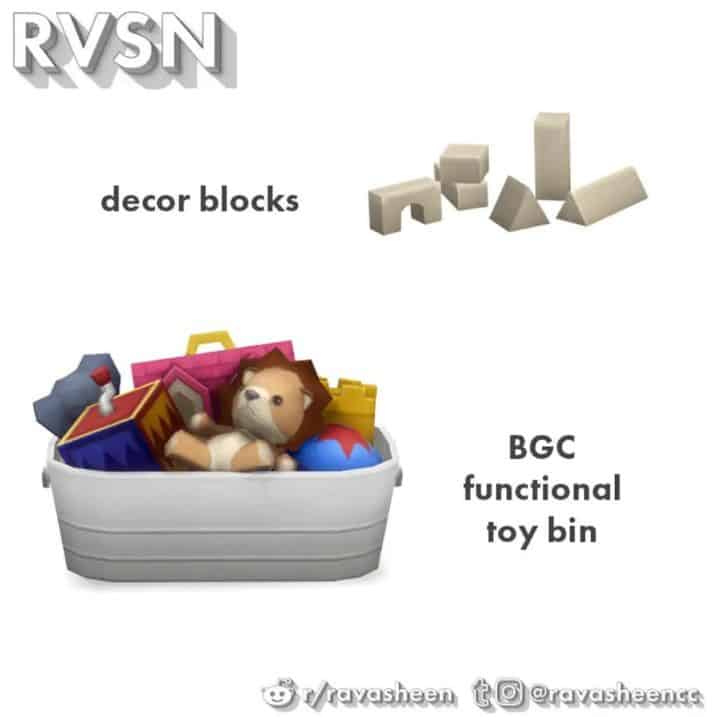 When it comes to kids' toys, every parent knows they can take over any space in their home.
That's where this functional toy tub comes into play; it's now a functional toy bin, and not only that, but this cc also comes with some wooden decor blocks.

3. Kids' Decorative Toys by Soloriya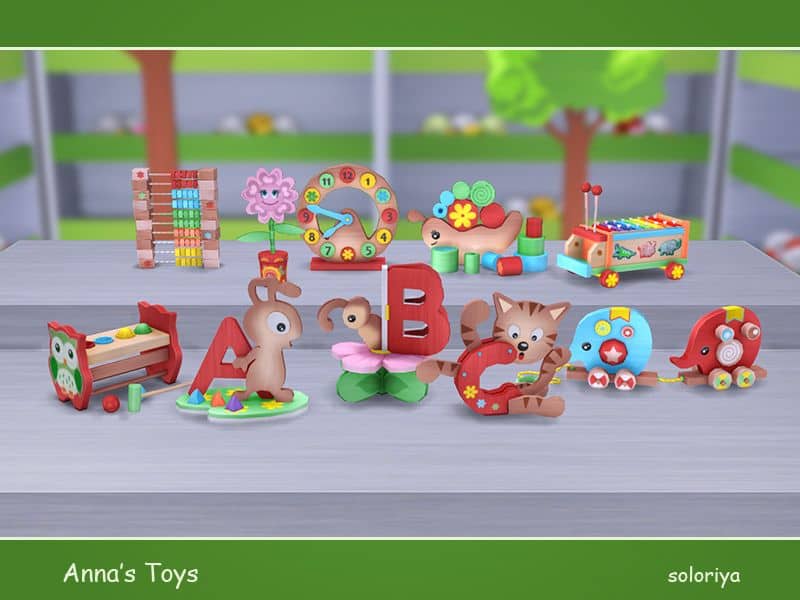 When it comes to toys, I'm always a fan of educational objects that children can enjoy while still learning something new.
This set of animal-themed decorative toys comes with 11 pieces, including;
Elephants
A clock
An abacus
Xylophone and more
These toys are available in 3 colors (red, blue, purple).

4. Sims 4 Wooden Toys Set by Aira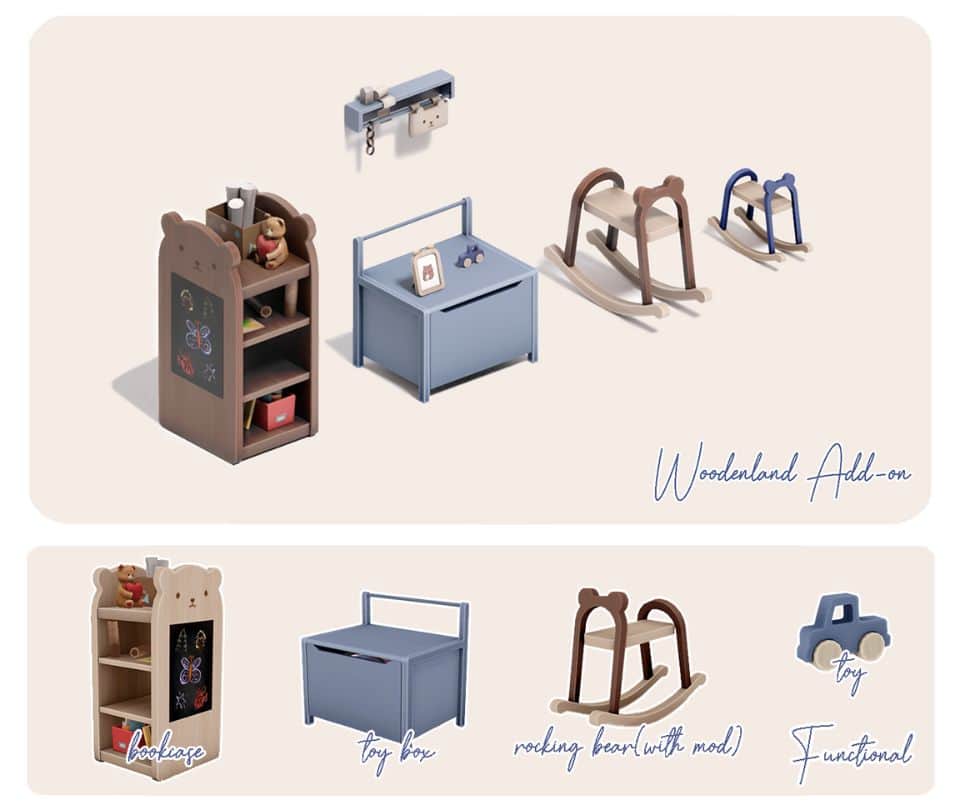 When it comes to wooden objects, there are so many beautiful pieces that can be made.
This mini add-on set includes a couple of sims 4 toys cc creations: a toy car, a rocking bear, and a toy box.
The rocking bear can be functional provided you download PandaSama's Rocking Horse mod linked on the download page; otherwise, it will only be decorative.
Plus, if you grab the main Woodenland set, it has a toy dice, drawing board, and puzzle toy.

5. Preschool Toddler Toy Activities by Around the Sims 4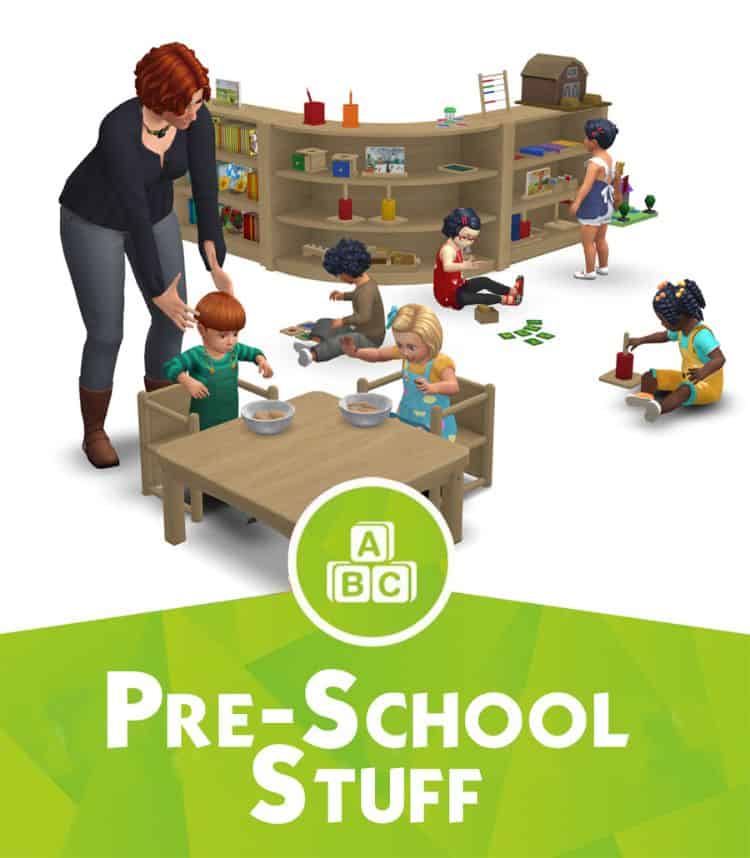 Montessori schools inspire this little toddler pre-school set and come with some fun and helpful pieces for your younger sims to learn some new skills.
The pack includes the following pieces;
An abacus
Bells
Wooden cubes & disks on a vertical dowel
A puzzle
Blocks
A screw & unscrew block
A toy castle, farm, house, space center & town
A decorative puzzle
Shape sculptures and more
There are also furniture pieces, including a bookcase, shelf, a low table, and a chair for your toddlers to eat at.

6. Sims 4 PokeToy CC Set by Madlen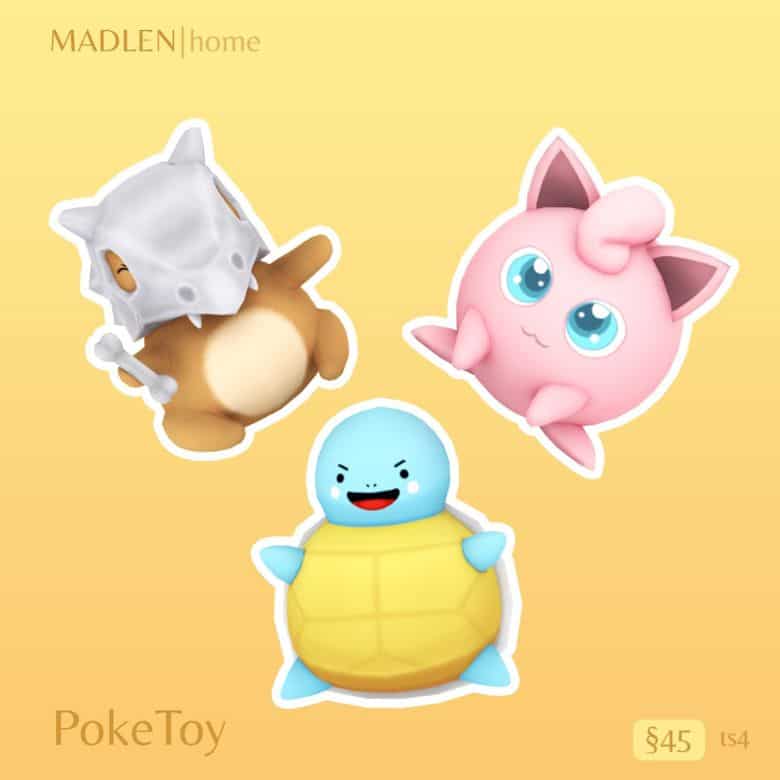 While I was never interested much in Pokemon growing up, these Pokeman-inspired toys were too cute to pass up.
This toy's cc set includes Jigglypuff, Cubone, and Squirtle, and each toy comes in two sizes.

7. Toddler Drawing Supply by PandaSamaCC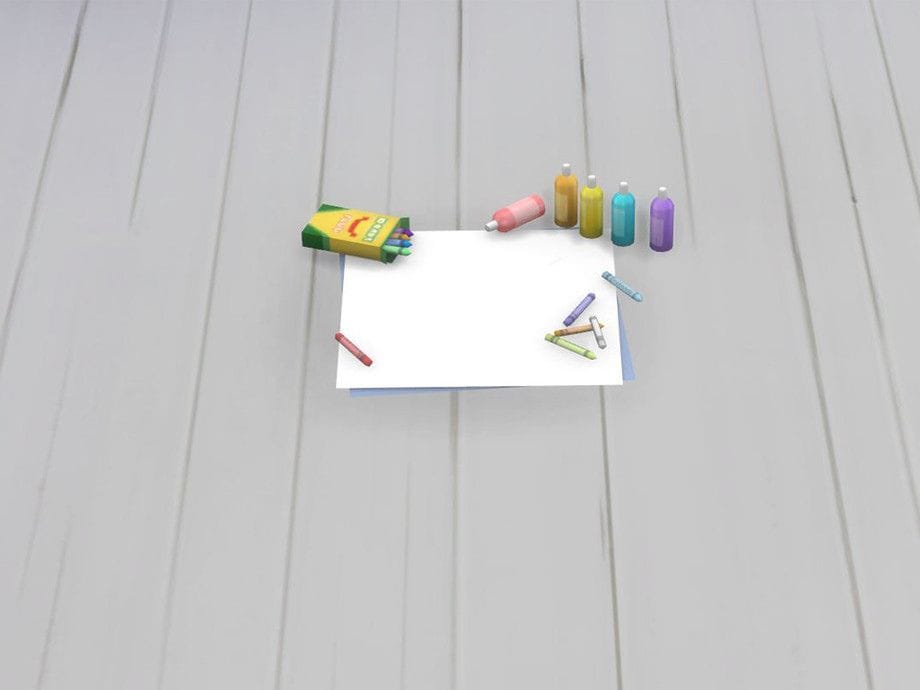 Drawing with crayons is one of the first activities for toddlers, and this functional drawing pad makes it possible for your sim toddlers, too.
Your toddlers can create different drawings or try 5 unique designs with the help of other sims, and each sim involved with the creation will get a moodlet.
But don't let your toddlers get hungry; they may eat a crayon when their hunger level runs too low and suffer a belly ache.

8. Soccer Kids Toys by Around the Sims 4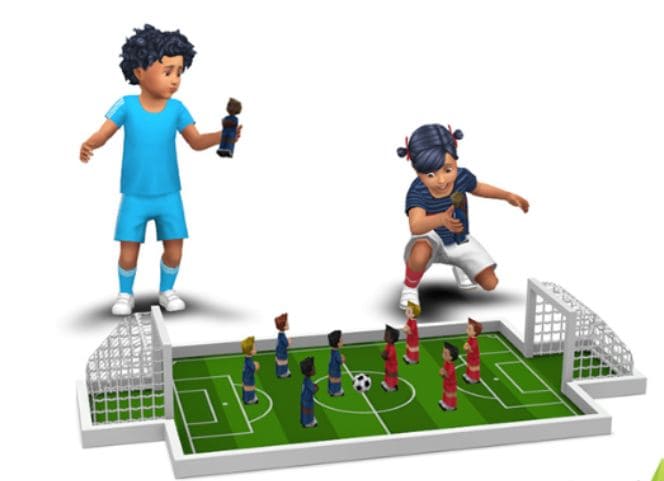 Another fun sport for your sims to enjoy is soccer, and this fun pack comes with a soccer field dollhouse and deco goal net.
And while you're at it, grab some soccer clothes for your toddler and kids (t-shirts, shorts, and soccer socks).

9. Vintage Super Hero Toys by HistorySims4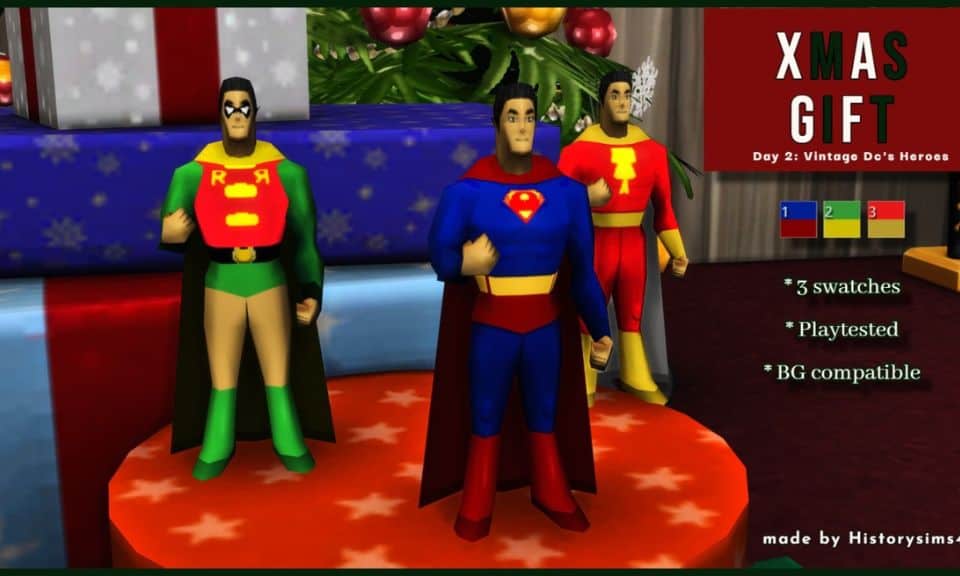 This small set of sims 4 toys cc comes with three super heroes from the DC's Universe.
Your sims can enjoy some of their favorite characters: Superman, Robin, and Shazam.

10. Aura Kids Decor and Toys by NynaeveDesign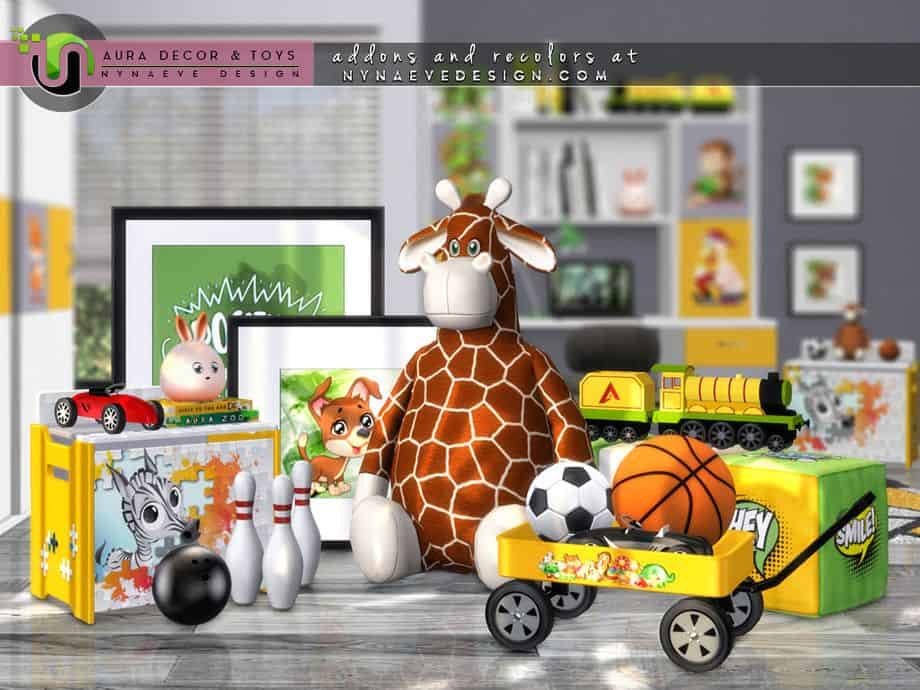 This set of toys and furniture has everything your sims need to be entertained and enjoy their play space.
The pack includes;
Basketball
Soccer ball
A toy wagon
Bowling pin & ball
Functional race car
Functional giraffe toy
A functional toy box
A functional night light and cube chair

11. Functional Toddler Basketball Hoop by PandaSamaCC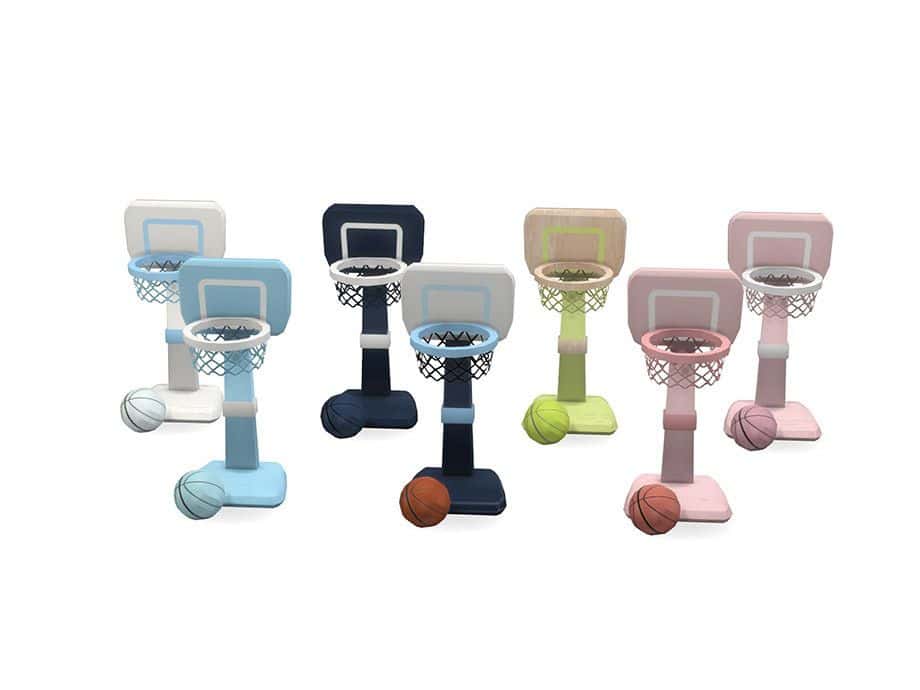 Let your toddler get started in sports with this functional toddler basketball hoop.
While your toddlers can have fun trying out their skills, they will only manage to make shots once their movement skill is above 3.
Until your toddlers reach the minimum movement skills, they will fall over a lot and may even get hit in the head by a rogue ball.
The basketball hoop comes in 7 mixed colors.

12. Sims 4 Spinning Joy Toys CC by SIMcredible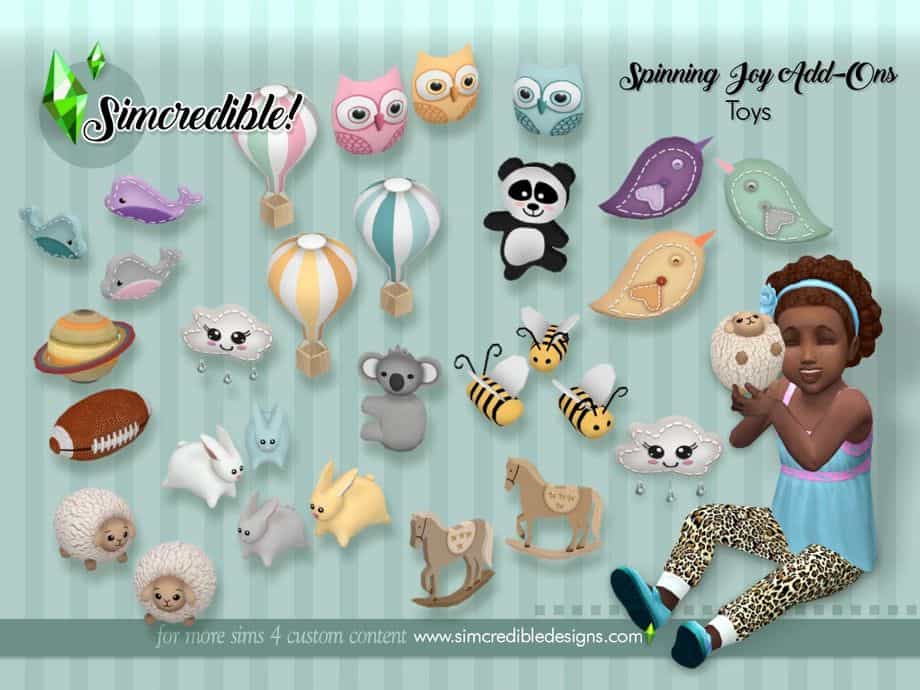 This collection of spinning joy toys comes with a fun range of designs for the different sims in your household.
Some of the toy designs include;
Spinning joy toy sets
Toy train
Toy horse
Toy chickens
Toy bunnies and more

13. Barbie Dream House by Around the Sims 4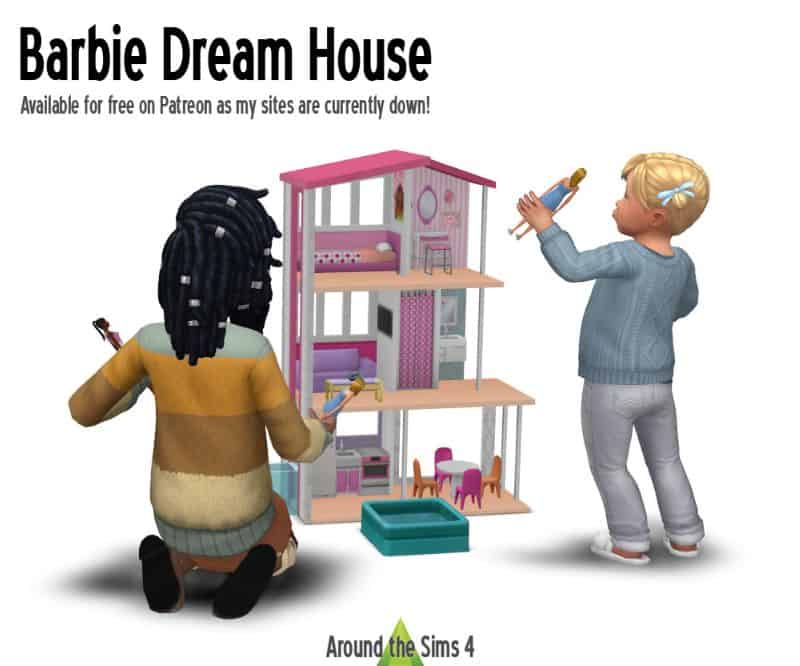 If you ever wished for a Barbie Dream House, now your young sims can enjoy the experience.
This three-story Barbie house has everything you could want, and it's a sweet addition to any playroom.

14. Talking Stuffed Animals by Ravasheen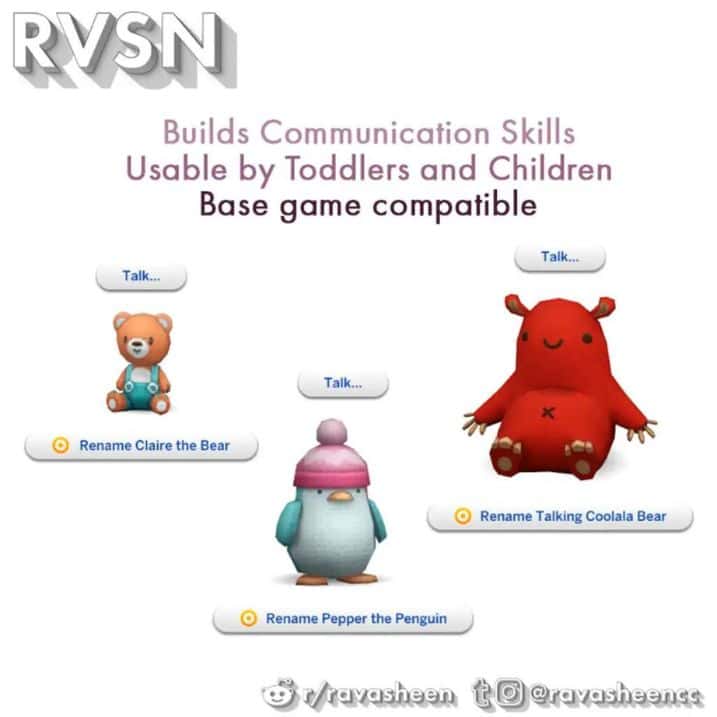 What's cuter than stuffed animals?
When it comes to stuffed animals, a talking toy is definitely an upgrade, in my opinion, and this adorable set comes with three different plushies to enjoy.
This set includes a teddy bear, a penguin, and a Coolala bear.

15. Arcade Room Toys CC by Cepzid Creation X Hakrabr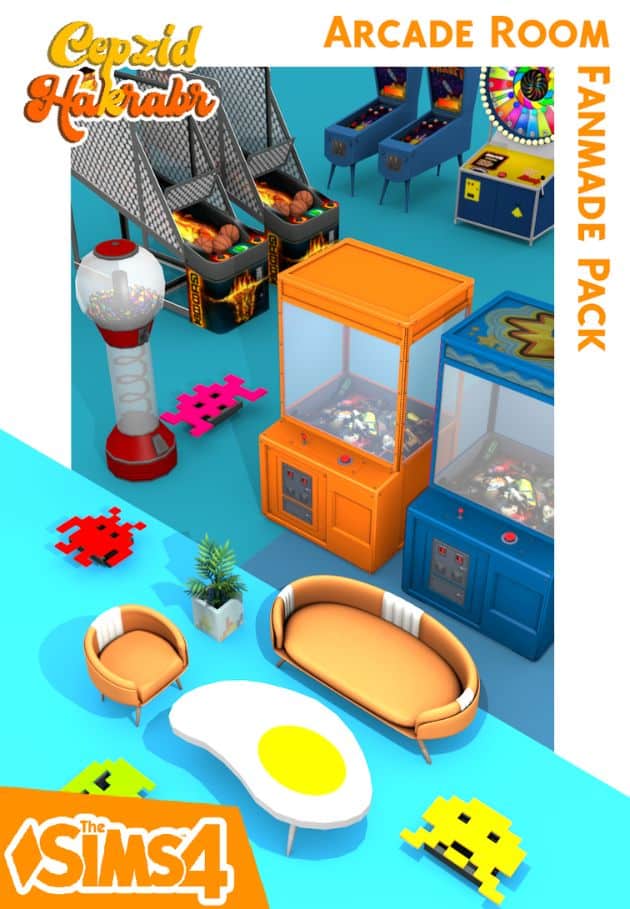 While this pack of custom content includes a variety of objects, clothes, games, and even walls, I'll focus on the toys for this post.
Let your sim kids and adults enjoy the arcade basketball, wheel of Fortune, gumball machine, claw machine, skee ball, Kick It Pro, and pinball machine.
There is also my favorite, a Dance Dance Resolution machine.
The slot machine, plus the spin and win games, are restricted to adult sims.

16. Toddler Food Truck by PandaSamaCC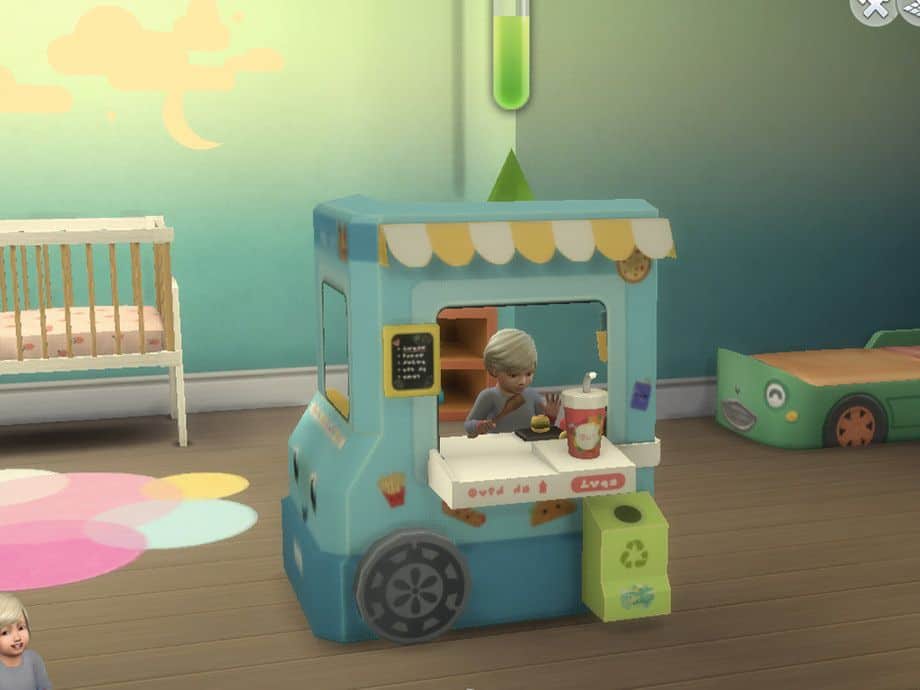 Let your toddler's entrepreneurial mindset take over with this adorable food truck.
As if the food truck wasn't cool enough as it is, it's also fully functional, so your toddlers can get busy cooking in their own mini kitchen.

17. Toddler Toy Crafts by Around the Sims 4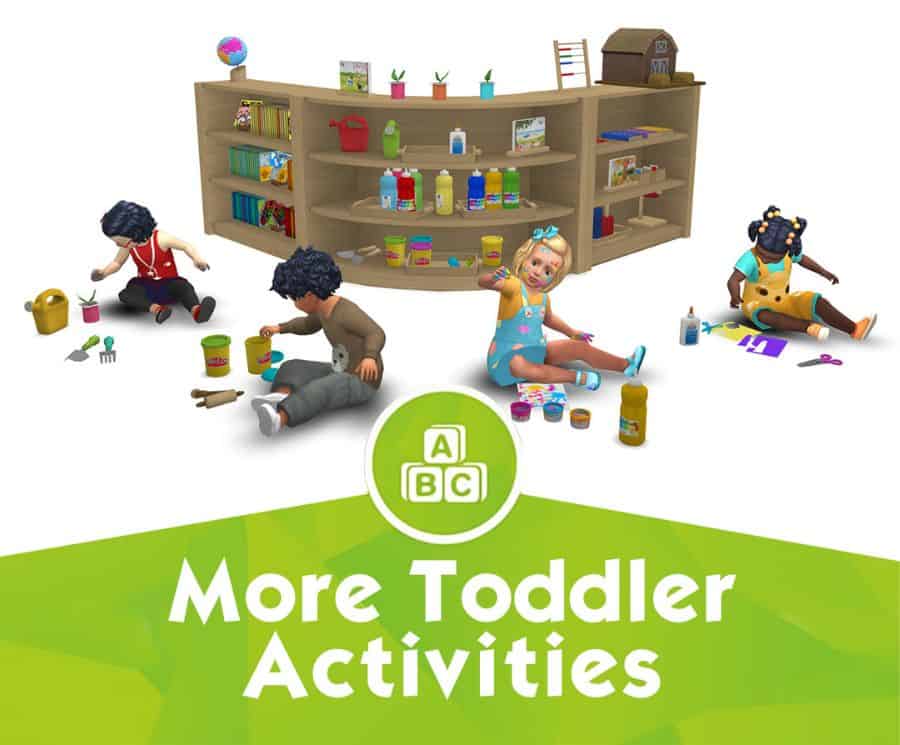 When it comes to toddler activities, there are plenty of different hobbies and fun projects your sims can enjoy.
This toddler activity pack focuses on crafts and gardening; your toddlers will surely get their hands dirty with the fun activities that await.
The set includes;
Playdough & tools
Glue
Scissors
Small gardening tools
A potted plant
Watering can
Your toddlers can enjoy painting, gardening, playing with playdough, and cutting-and-paste activities.
Plus, add some dirt and paint smudges to their hands and faces for a full affect.

18. Kids Functional Car Track by PandaSamaCC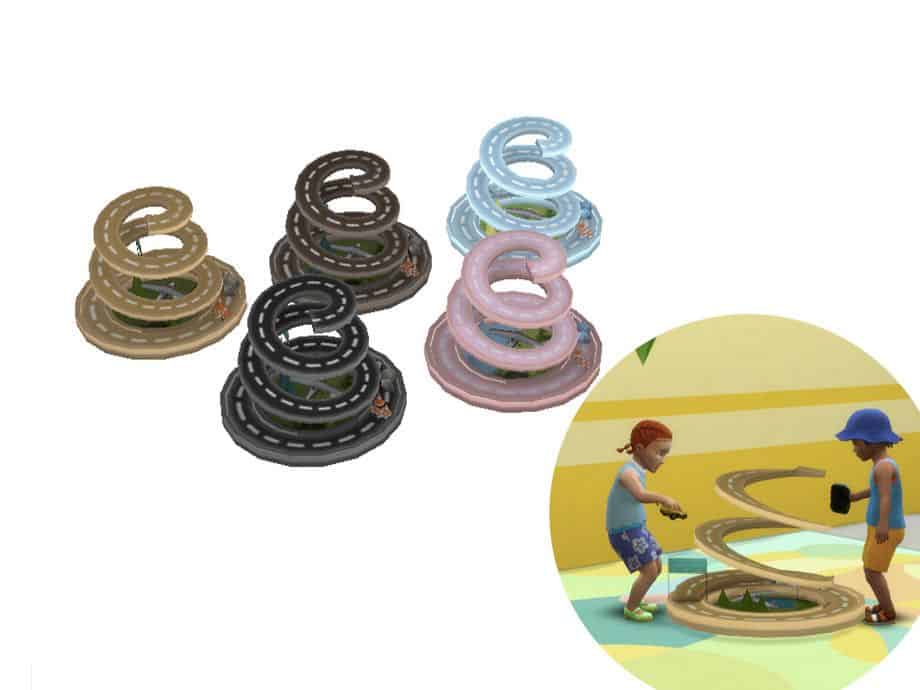 If your sim toddlers love car racing, they'll love this functional car track.
This car track comes in 5 colors and can be enjoyed by two toddlers simultaneously, making this the perfect activity for their next play date.

19. Wooden Sims 4 Toys CC by Soloriya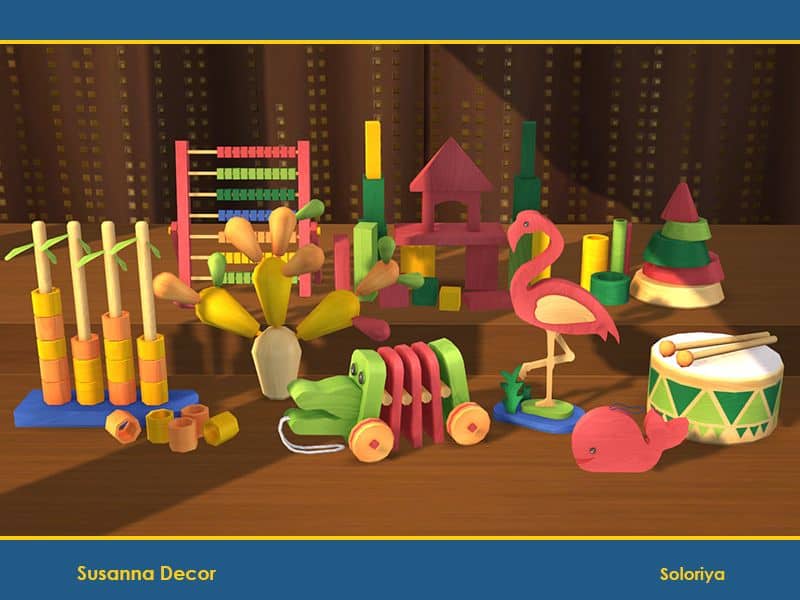 Here, we have another wooden set similar to the collection at #2 above, but this pack includes some different musical toys and animals.
This toy pack comes in a few color swatches and includes the following;
A crocodile on wheels
A cactus statue
A drum
An abacus
Standing flamingo
A small whale and more

20. Mixed Toys CC Set by Around the Sims 4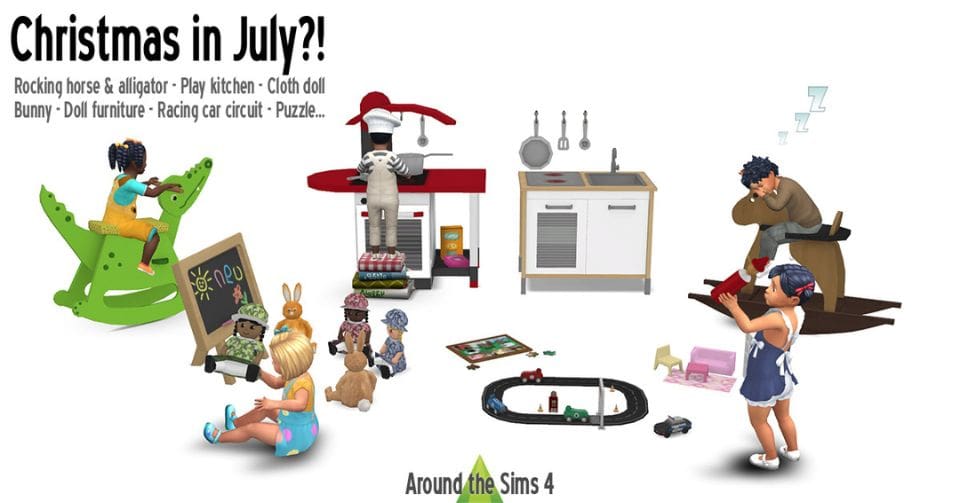 With this amazing pack of custom content toys, your sims will feel like Christmas came early this year.
There are so many fun pieces to discover, including the rocking wooden alligator and toy oven sets.
Your kids can also enjoy a racing car circuit, a toy police car, a rabbit plushie, a cloth doll, a Pinocchio statue, a rocking horse, a chalkboard, puzzles, and doll furniture.

21. Play Doctor Toys Set by Brazen Lotus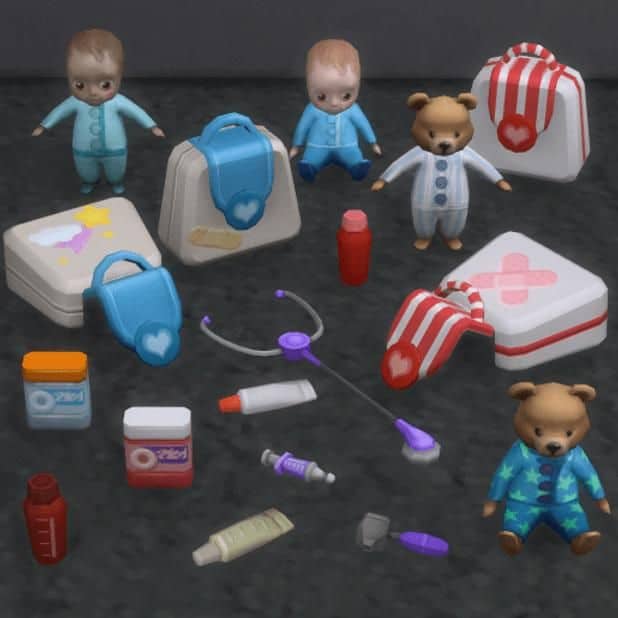 This set of custom content requires the Sims 4 Parenthood Game Pack.
Do your younger sims have ambitions of becoming a doctor?
This set of sims 4 toys cc has everything your sims need to become the best pretend doctor in town.
You will find the following pieces;
A doctor's bag
Tube of cream
Medecine bottle
Spilling over doctor's bag
Toy stethoscope, eyescrope, and syringe
Sitting & standing Tum Tum and Billy
Some of the above pieces come in two playsets (Tum Tum Teddy set and Boo Boo Billy playset).
Sims 4 Toys CC: Final Thoughts
We hope you found some new toys and activities for your toddler and child sims to enjoy with our small collection of sims 4 toys cc.
From car racing, wooden musical toys, and plushies, some fun toys await.
If you have any questions or toy cc suggestions, feel free to leave us a comment below or tag us on Tumblr.
And don't forget to share and save this pin for later!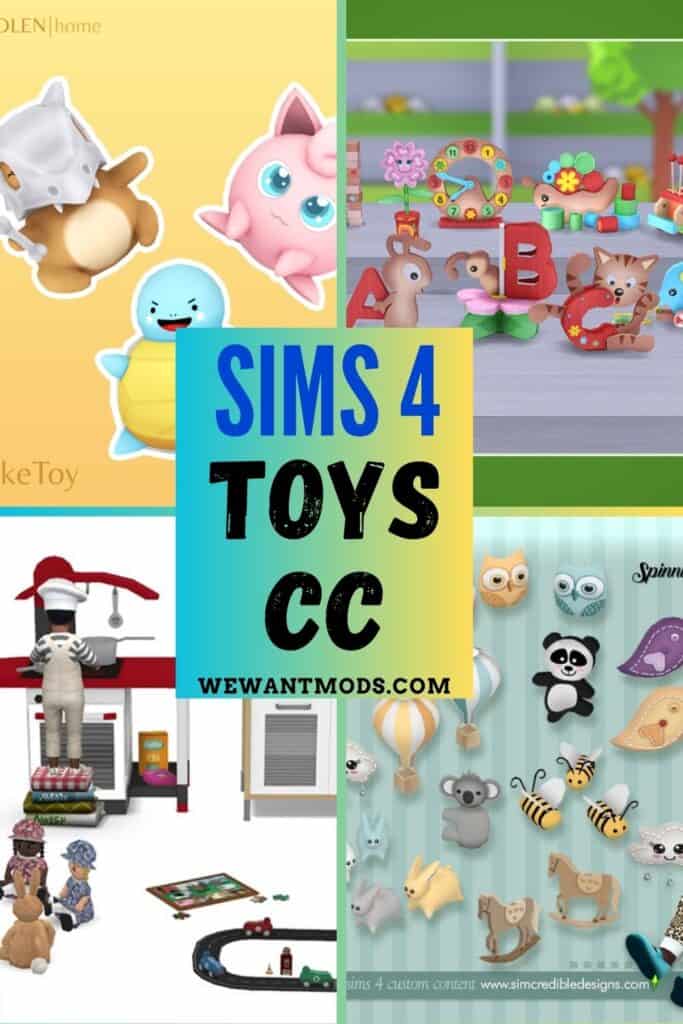 Other Sims 4 Custom Content Lists
21 Sims 4 Toys CC: Cute and Fun Items Kids Will Love