25 Sims 4 Loading Screens: Enjoy The Wait
Are you looking to change up the game's loading screen with something new?
You can quickly freshen up your game with custom sims 4 loading screens.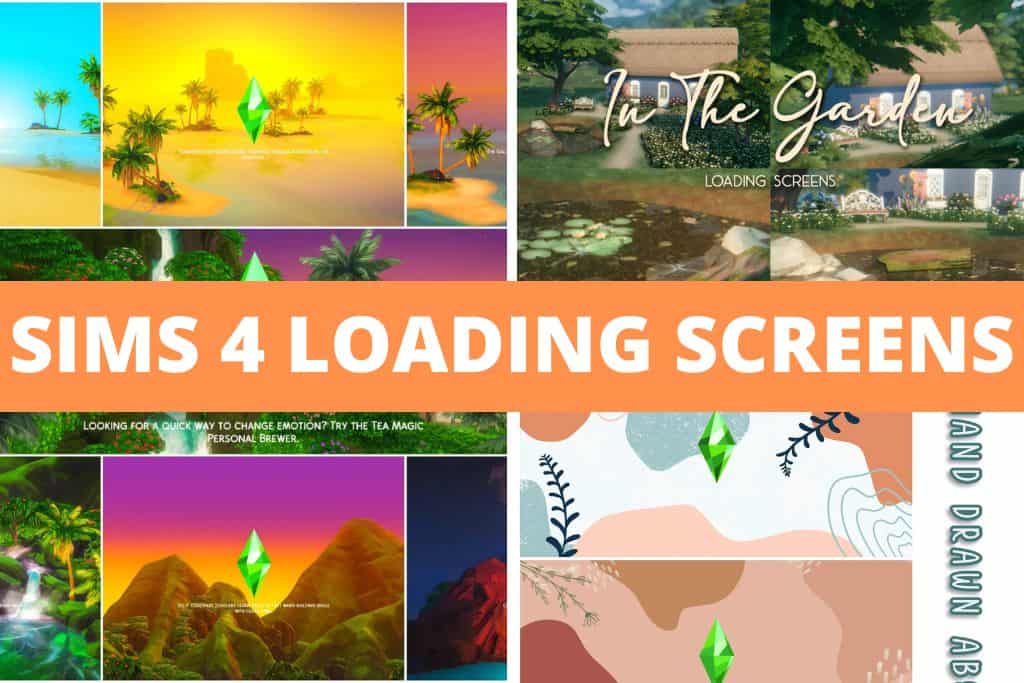 With all the mods and custom content available, you can easily modify many aspects of the game.
You can upgrade some of the in-game's functionalities and visuals to improve your gaming experience further.
But what if you want to change other stuff, like the game's plain loading screen?
Luckily, there are mods for that too. Let's take a look!
Disclaimer: The following mods are neither endorsed nor affiliated with The Sims, Maxis, or Electronic Arts. Any use of mods (custom content or game mods) should be done with caution and with the knowledge that there may be risks.
Selection of Sims 4 Loading Screens
I've put together a list of beautiful landscapes and designs that can be used to replace the game's regular blue screen.
Installing one of these sims 4 loading screens allows you to enjoy a nice change of scenery while waiting to play.
Make sure you only have one file in your mods folder at a time.
1. Sims 4 Loading Screens by StarrySimsie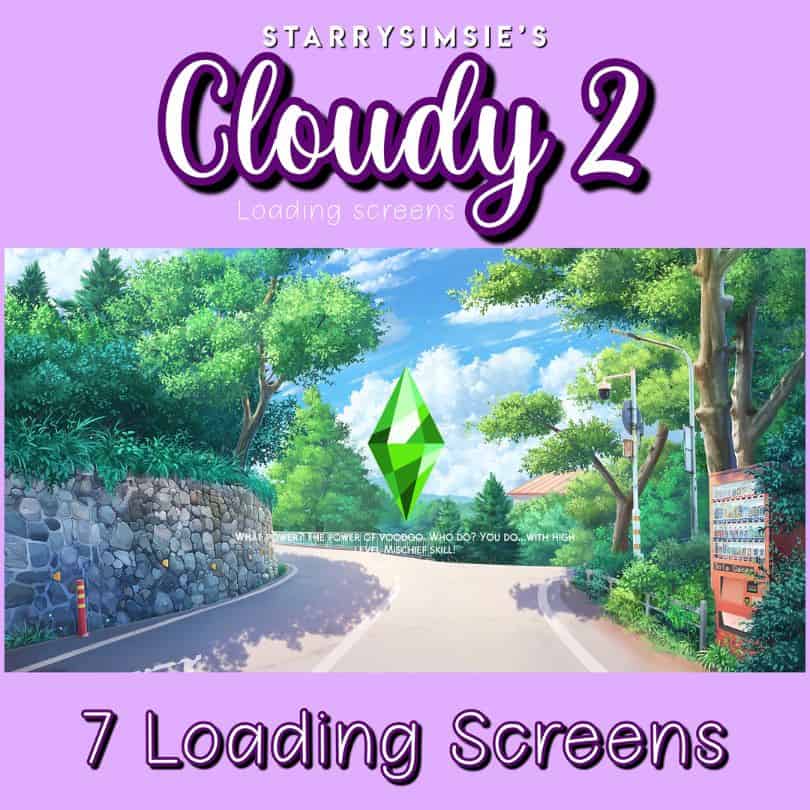 This set has seven options to replace the blue screen with beautiful scenic pictures.
These images are anime-inspired and include the following:
The small town road pictured above
A couple of forest images full of greenery
A couple of valley pictures with a nice blue sky
Two moonlight sky picture options
If you're into anime, you'll enjoy the art style of these sims 4 loading screens.

2. Mountain Screen Background by Cassie1900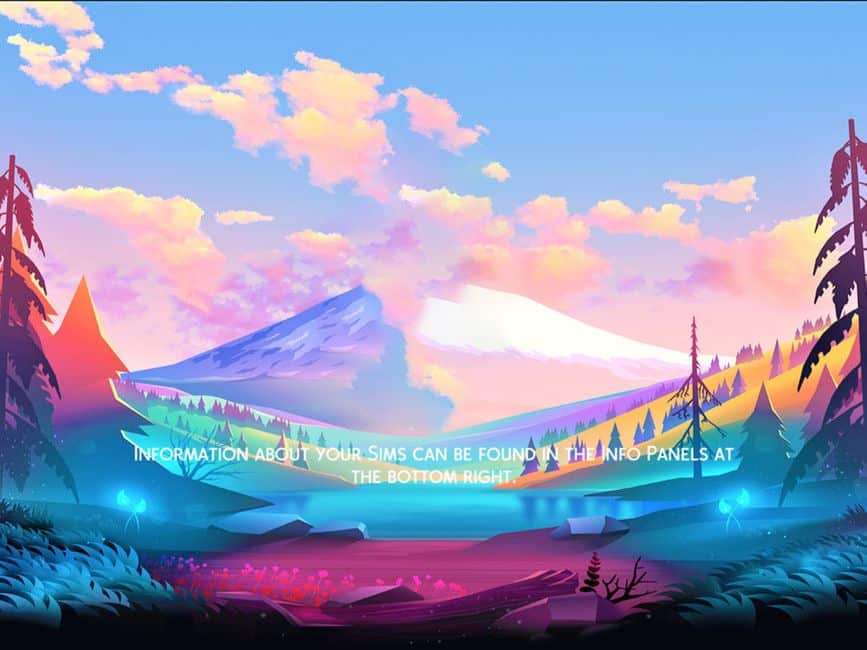 This beautiful mod brings a colorful valley showing a mountain on the horizon.
You'll love the vivid colors of the blues and pinks while having a balance of pastel colors at the back.
It's one of my favorite loading screens; it just seems to brighten up the screen.

3. Winter-Themed Loading Screen by CloverCollector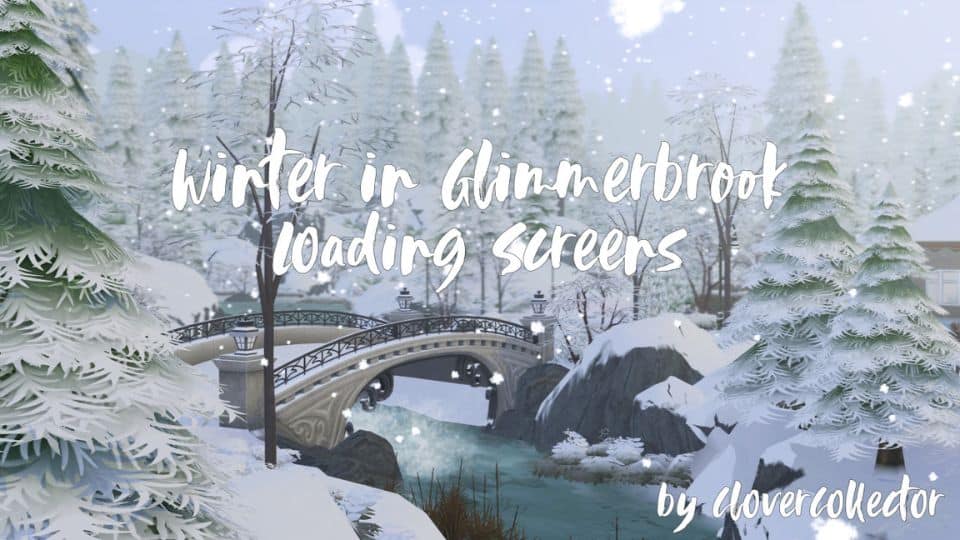 If you want to set a more seasonal picture, you can pick this loading screen mod for the winter season.
There are six winter wonderland pictures that you can choose from.
The images are set in the woods on a snowy day.
Each winter option is beautiful, bright, and white.
They're a go-to for anyone who loves the winter season.

4. Sims 4 Cottage Loading Screen by Ghostly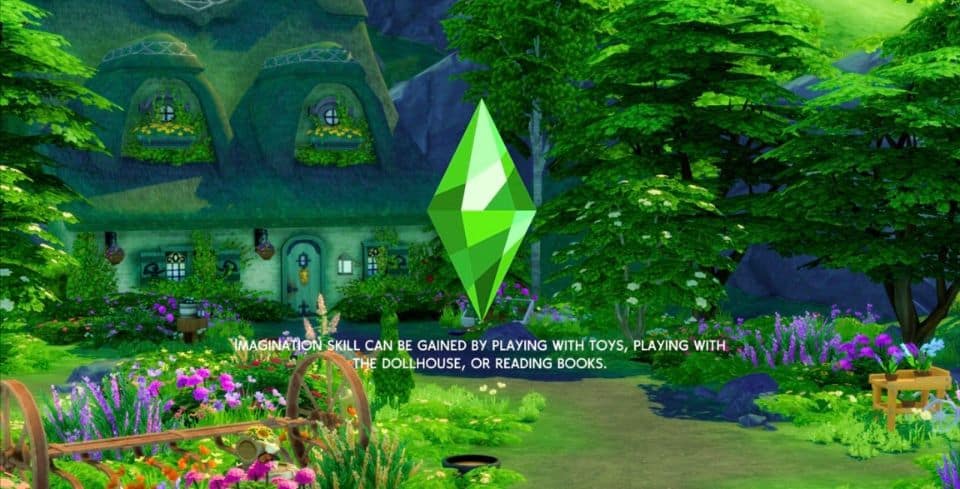 For a stunning picture of a small remote house in the woods, this Henford-on-Bagley-style loading screen is for you.
The variety of greens in this picture goes well with the spinning Plumbob in the middle.
If your sims have adopted a cottage living lifestyle, or you enjoy Elven sims, this loading screen will fit right in.

5. Abstract Load Screen by Ceceswepe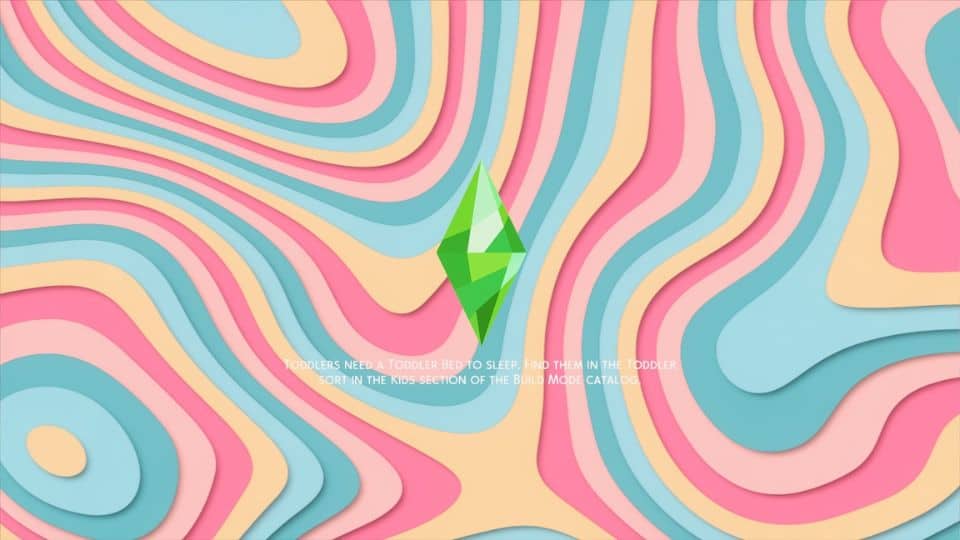 This mod is a vibrant step up from EA's standard option, providing an interesting abstract-looking screen.
The colorful blue and pink wavy line pattern reminds me of the popular 70s retro swirl twirl spiral designs.

6. Loading Screens for Sims 4 by Lin' & Sims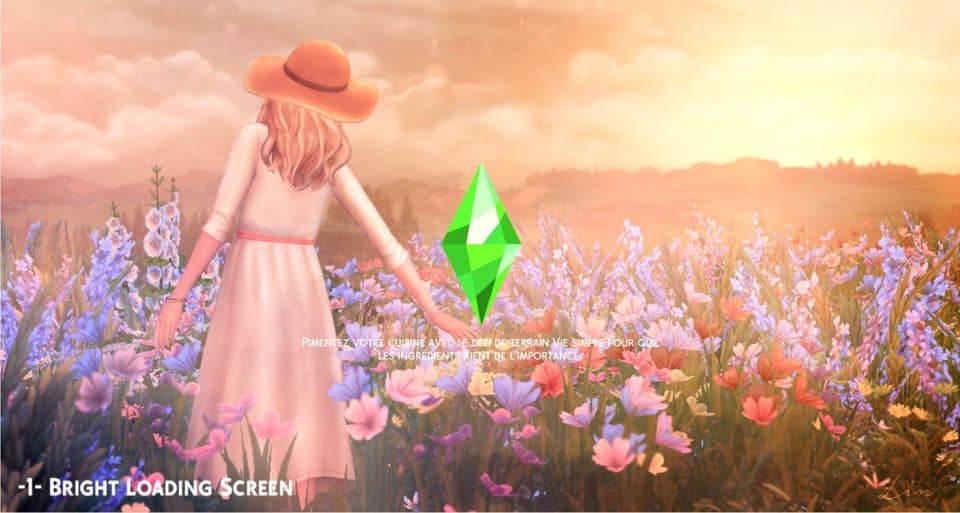 This set has four background options for your next loading screen.
You get to choose between:
Sunrise in a flower field
Dark starlight sky in the tropics
Woods during the fall season
Cloudy nights sky
Pick the screen that fits you the most.

7. In-Game Landscape Load Screens by StarrySimsie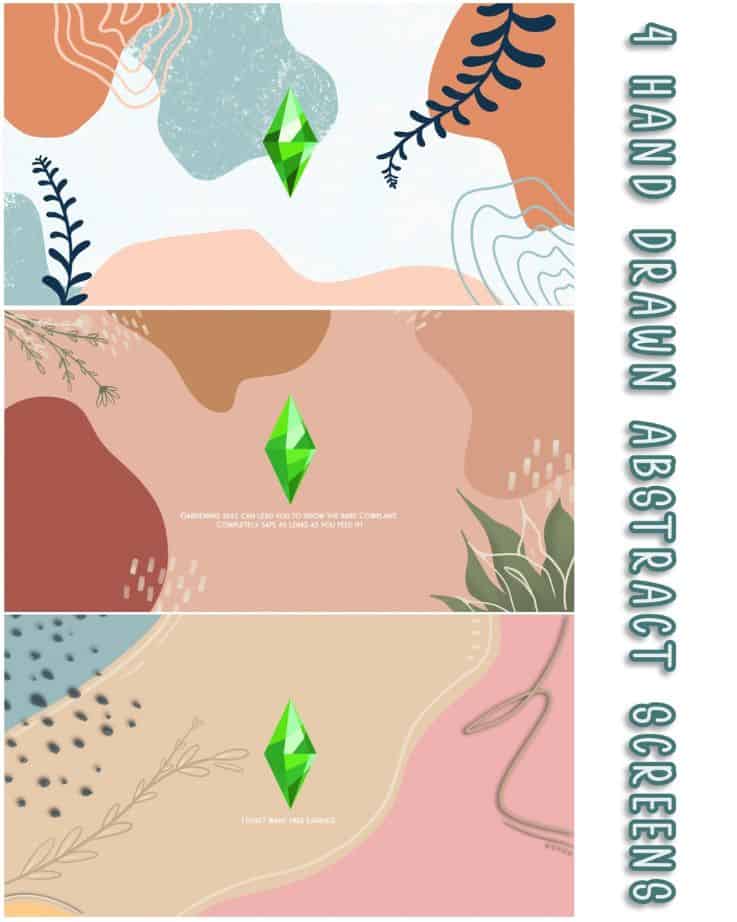 This collection of sims 4 loading screens is split into 3 different groups;
Hand-Drawn Abstract Screens
In-Game Landscapes
Hand-Drawn Colour Waves
I especially love the abstract options with their shapes, lines, and leaf blends.
The link below leads to the abstract loading screens, but the other two parts of the set are linked on the same page.

8. Pink Loading Background by Pikasims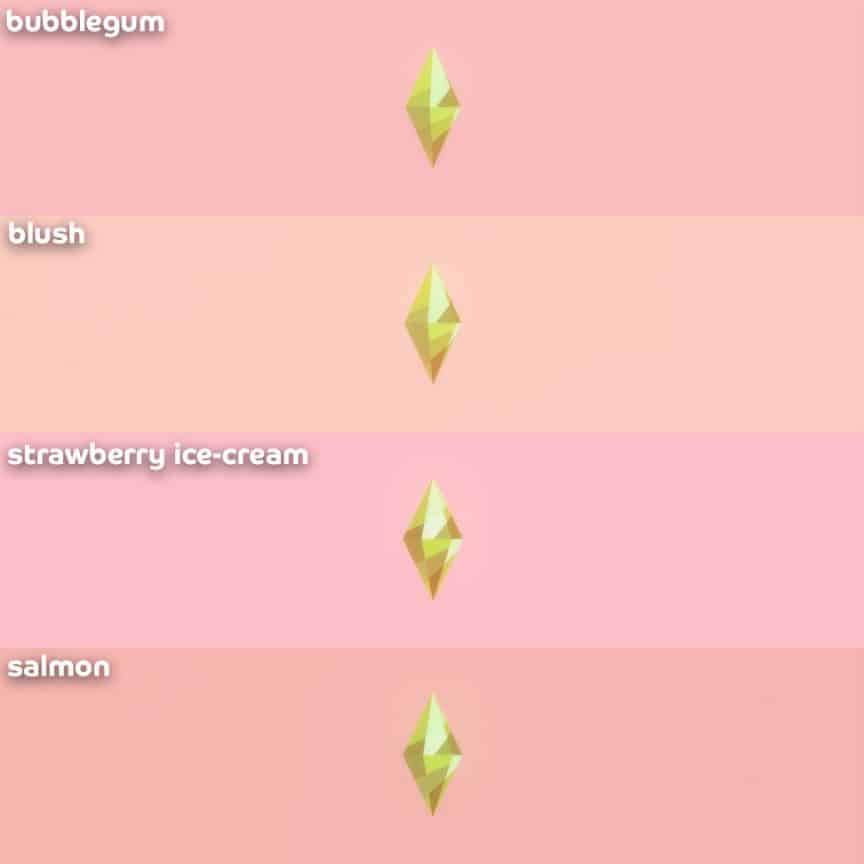 If you are a fan of the color pink, this set of four tones is for you.
Pick between bubblegum, blush, strawberry ice cream, or salmon pink colors.
They are basic solid color loading screens, but they can still be a refreshing change.

9. Cottage Loading Screens by CloverCollector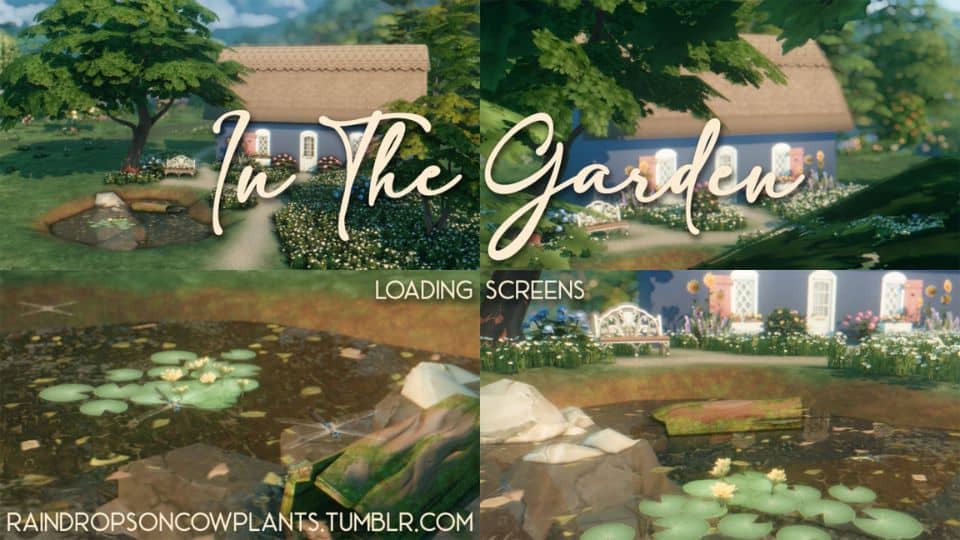 Are you looking for sims 4 loading screens that blend well with your sims cottage lifestyle?
This set of four cottage-inspired pictures will do the job nicely.
The warm tones of color and the blurred-out background make great pictures to look at while you wait.

10. Anime Art Loading Screen by Cassie1900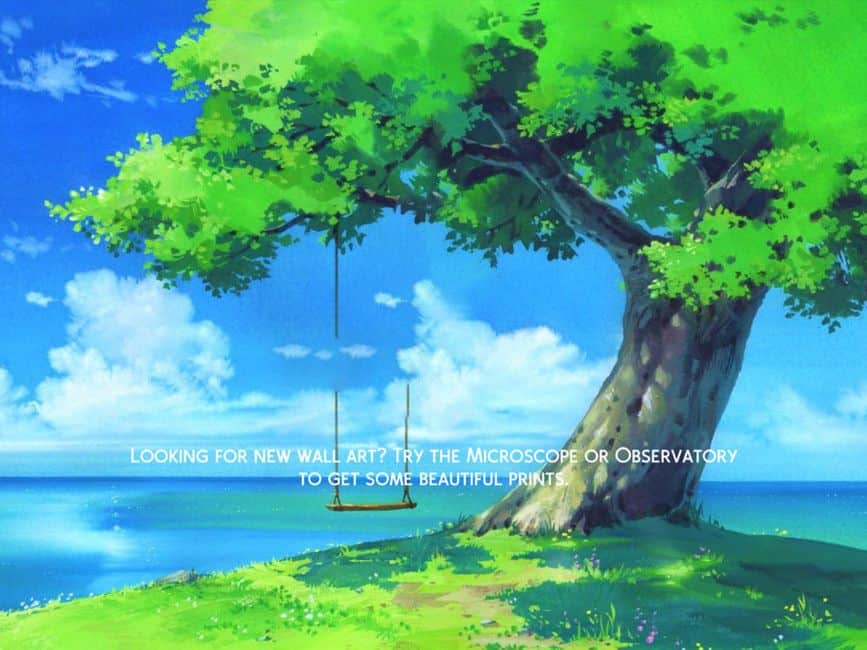 Another beautiful picture is this lovely green tree loading screen.
The swing in the tree overlooking the sea is simple at its best.
With its bright colors, it'll surely brighten up your day while waiting to play your game.

11. Tropical Loading Screens by Katverse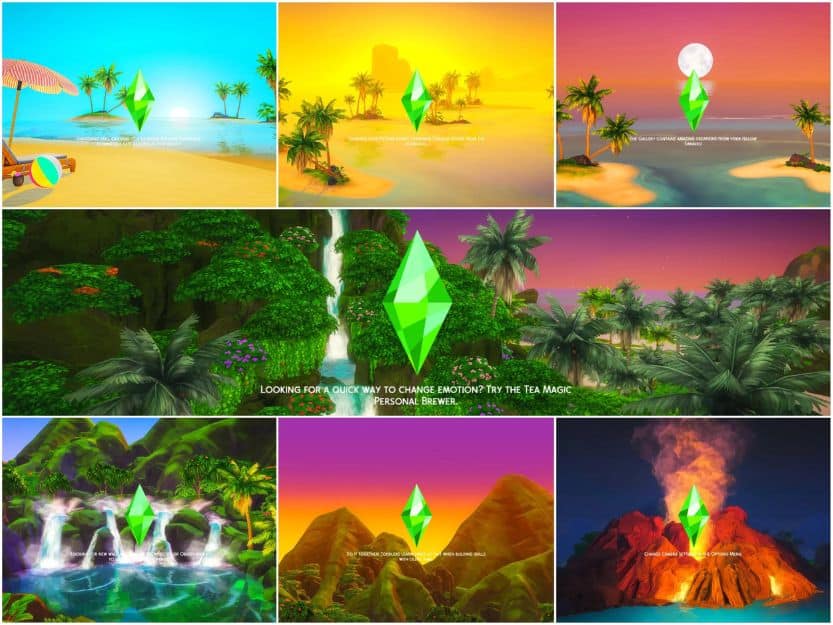 This loading screen collection has seven pictures inspired by the Sulani world from the Island Living EP.
Bring the tropics to you with one of these splendid in-game-like pictures of the beach, island, lush greenery, waterfalls, or volcano.
If you like the beach umbrella or ball found on the beach screen, the cc file is included on the download page.

12. Rustic Flowers Loading Screen Set by Lady Simmer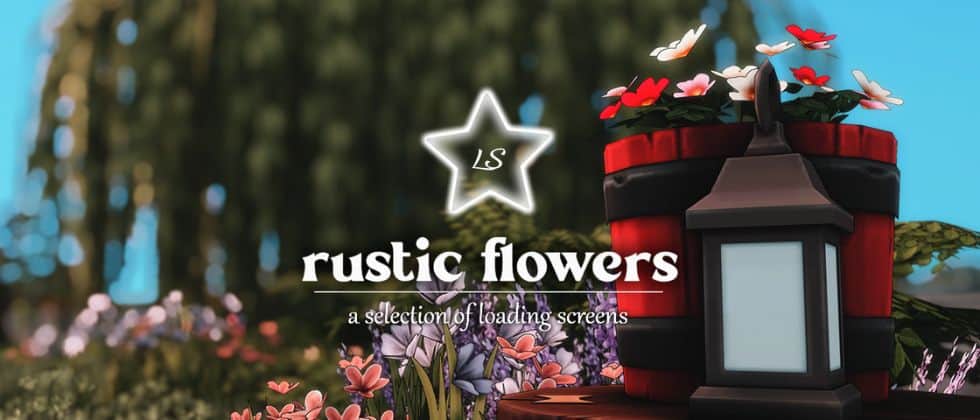 Enjoy one of these five flowery pictures as your next loading screen.
This set focuses on a close-up view of the flowers, with some images having a blurred background.
The unique outline of the flowers adds a nice touch to them.

13. Beach Town Loading Background by Ghostly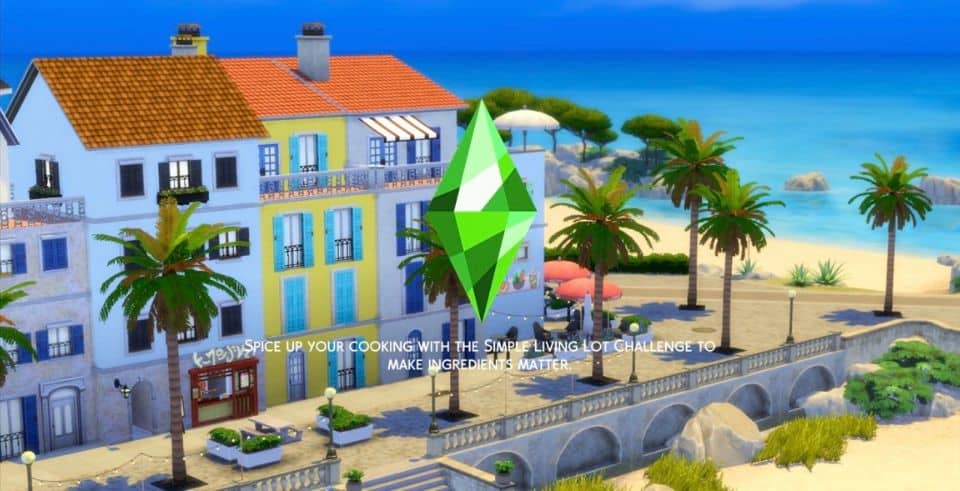 This tropical theme loading screen reminds me of the colorful properties in Nassau, Bahamas.
With the beautiful blue ocean in the background, it's easy to get swept away (pun intended).
So why not set sail for the tropics while you wait for TS4 to load?

14. Sylvan Glade Sims 4 Loading Screens by CloverCollector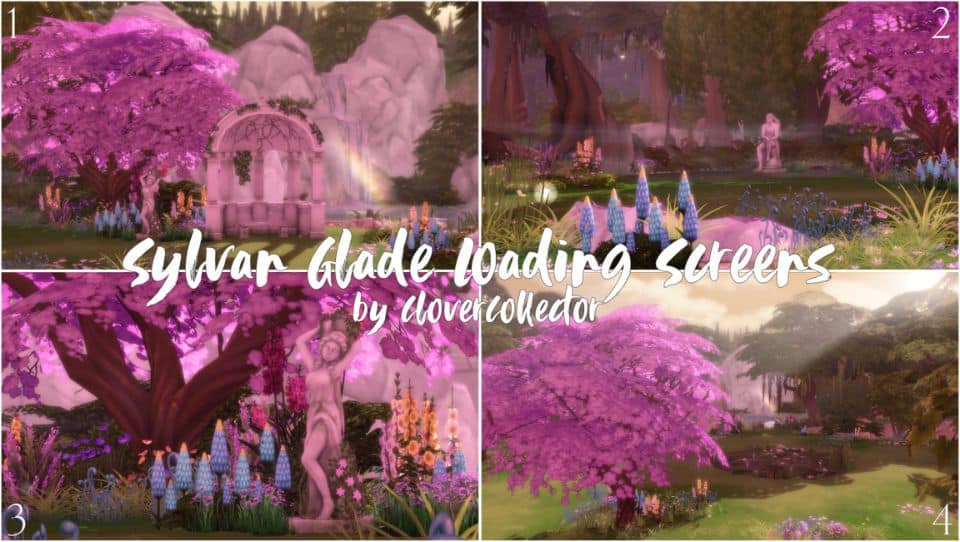 Have you unlocked the Sylvan Glade sims 4 location?
If so, you know how pretty this secret location is.
With this custom loading screen mod, you can choose among four pictures of the Sylvan Glade area featuring its distinctive pink-purple trees.

15. Dark Academia Load Screen Mods by StarrySimsie
Check out this Dark Academia-inspired loading screens collection for your Sims 4 game.
Each of these loading backgrounds has dark or sepia colors tones to them.
There are a few nighttime pictures that are lovely to look at.

16. Windy Field Loading Mod by Cassie1900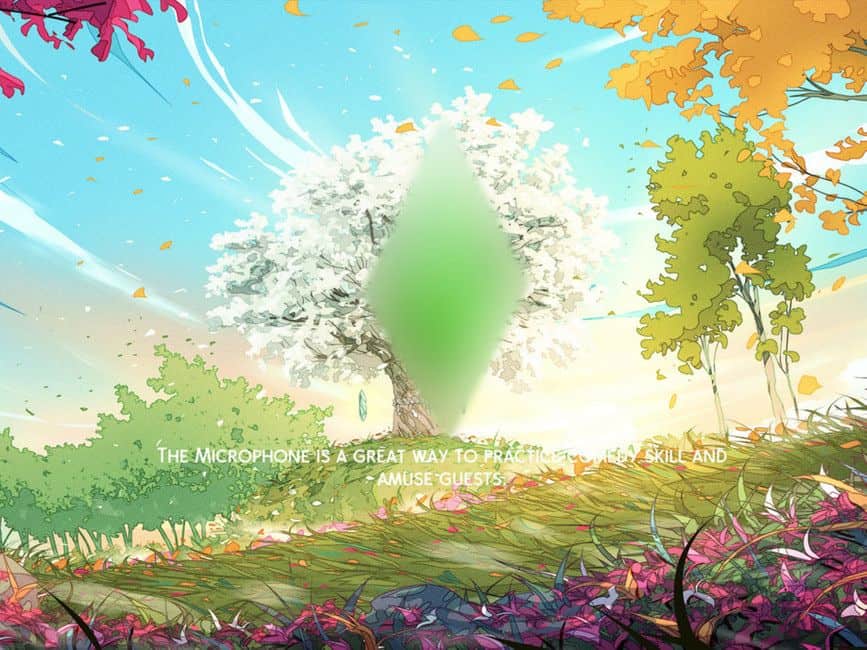 This sims 4 loading screen is a hand-drawn picture of a windy field with leaves and grass swooshing away.
It has an anime look and feel to it, making this loading screen a great option for anime fans.

17. Street Racing Loading Screens by PryttyPryncess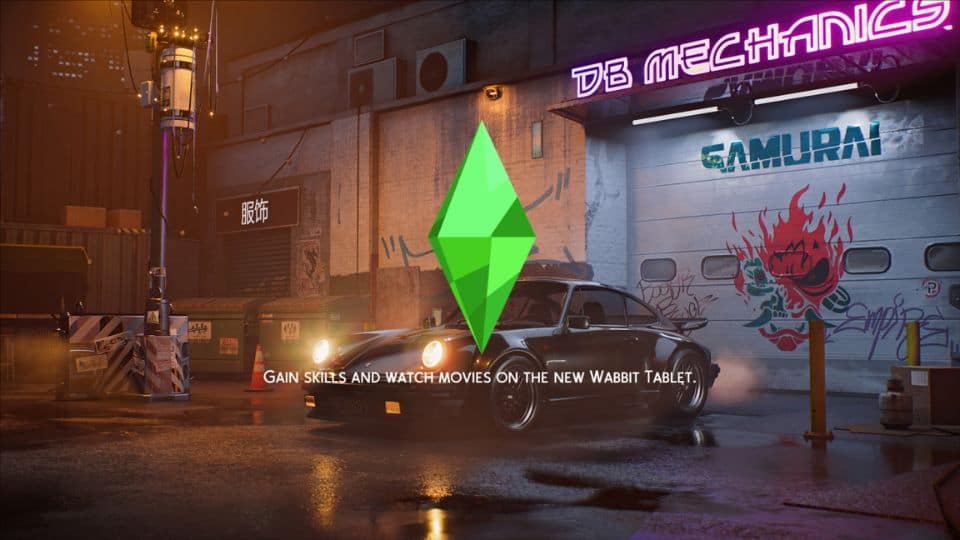 If you like dark city nights, street racing, or fast cars, you'll enjoy these two custom loading screens.
The first background features a Porsche in a dark city area.
As for the second, it has a cartoony look of drift racing featuring Homer and the Simpson kids.
Being a fan of The Simpsons, this last one is too funny and hard to pass up.

18. Port Town Load Screens by Krysfatale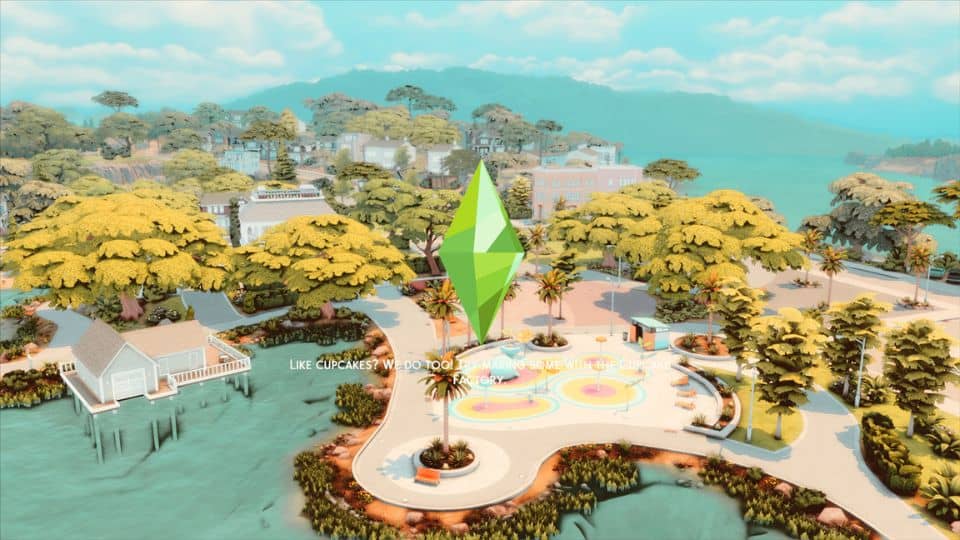 This set has three pictures offering a bird-eye view of a small port town.
This loading screen mod will also affect the Plumbob design on two of the screen images.
This plumbob change-up makes these loading screens stand out even more.

19. Cartoon Loading Screen by Leandraxe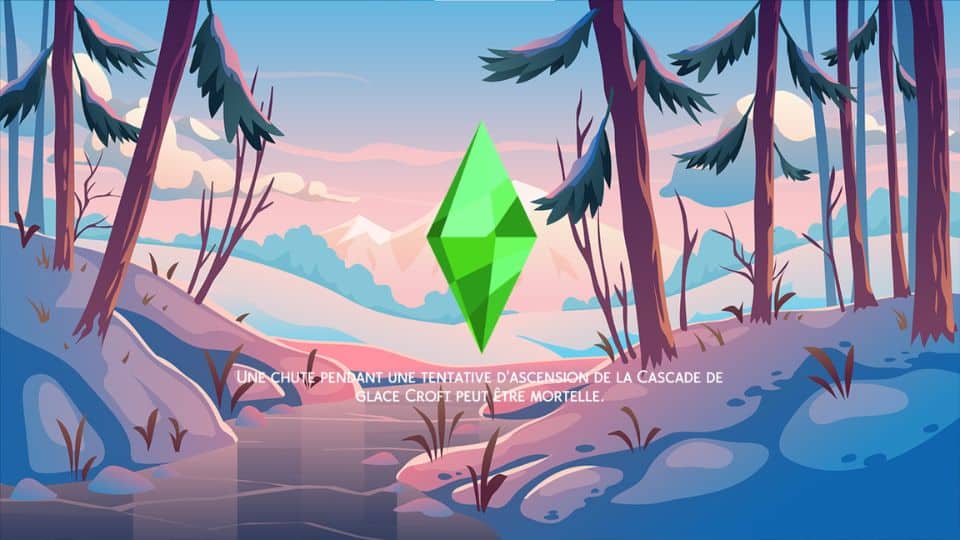 This sims 4 loading screen is very cartoony and reminds me of some beloved Disney movies.
It's a beautiful sunset wintery landscape.
Depending on how you look at it, it almost looks like melting snow, making it an excellent spring-season loading screen.

20. Galaxy Loading Screen for Sims 4 by Ceceswepe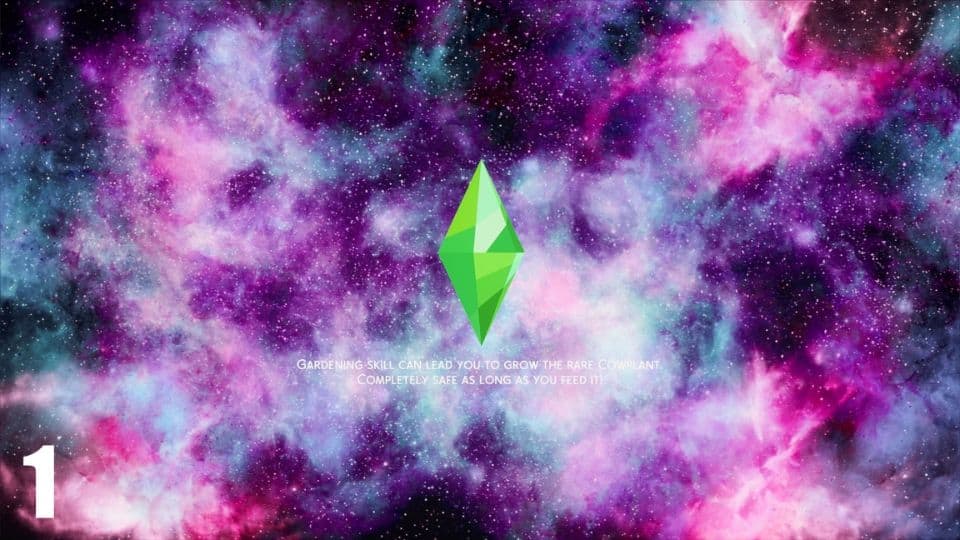 A long time ago, this set of four amazing galaxy backgrounds was in a loading screen far, far away.
These sims 4 loading screens are of starlight galaxies with vivid colors and stars.
These backgrounds are a good choice for any astronomy or sci-fi fans.

21. Loading Screens for Cottage-Living by CloverCollector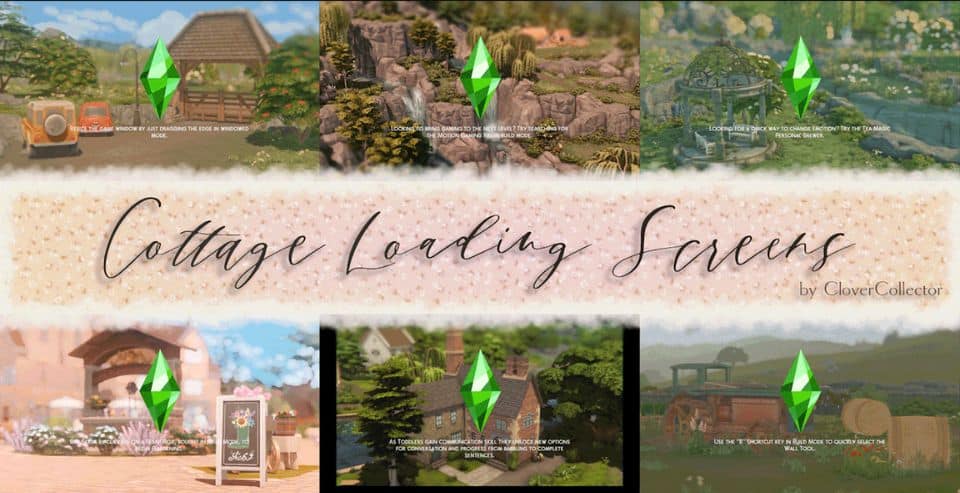 This mega collection of sims 4 loading screens has everything you need for Cottage-Living inspired screens.
You get an astounding 102 picture options to pick and choose from.
The loading screens are subdivided into three neighborhoods from the Henford-on-Bagley world.
With so many options, the creator has kindly provided a link to preview each image.

22. Pastel Clouds Sims 4 Loading Screen by Plumbaleena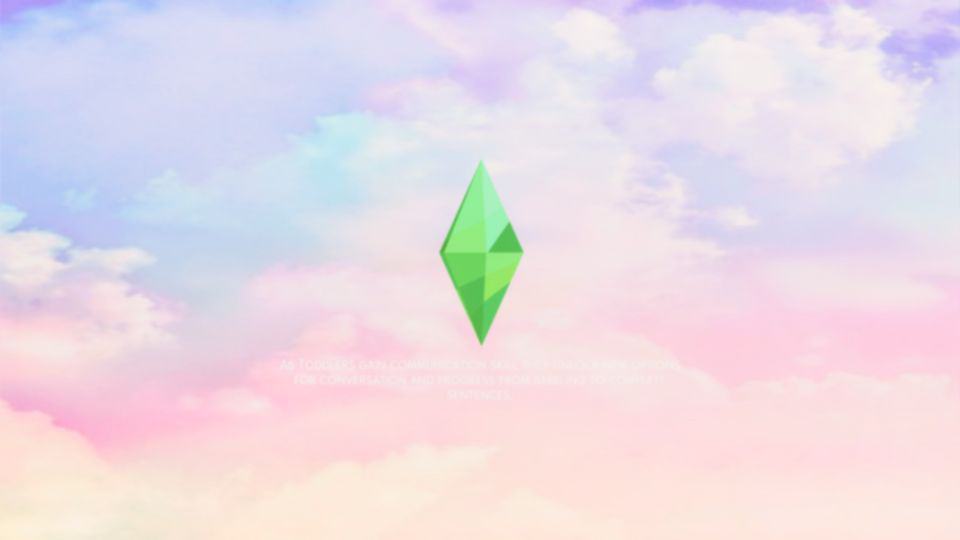 This custom loading screen mod is a great option for a beautiful pastel-colored cloudy sky.
This simple loading screen lets the mix of colors be the entire focus.

23. Rocky Landscape Load Screen by Ghostly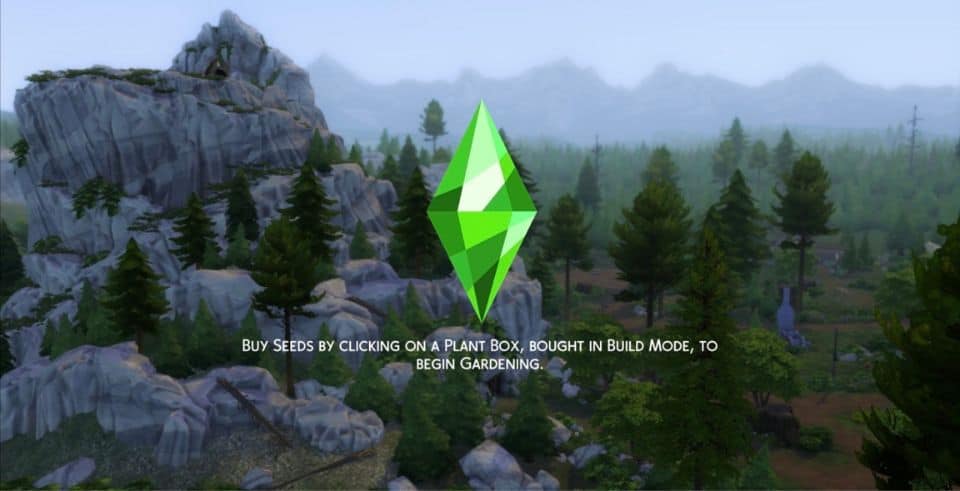 Does your sim household enjoy the outdoors?
If so, why not replace the game's default loading screen with this nature-inspired one?
The rocky landscape, trees, and foggy background paint a pretty picture.
This load screen mod is also an excellent option when playing The Sims 4 Outdoor Retreat game pack.

24. Henford-on-Bagley Load Screens by Katverse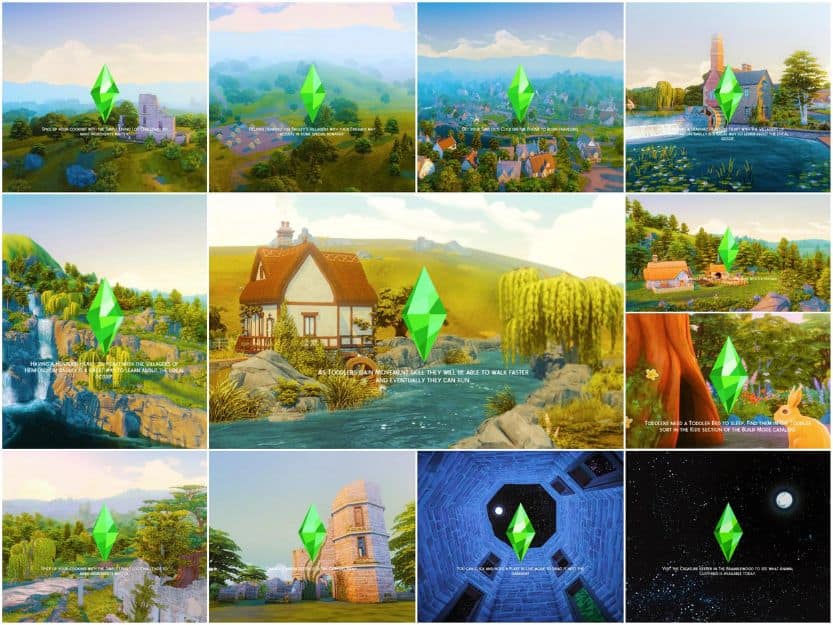 Do you like the gorgeous landscape of Henford-on-Bagley?
The 12 cottage-inspired loading screens in this pack offer a great variety of pictures.
From large fields with cute cottage houses to a crumbling fortress at night, the hard part is choosing only one.

25. Landscape Loading Screens by PryttyPryncess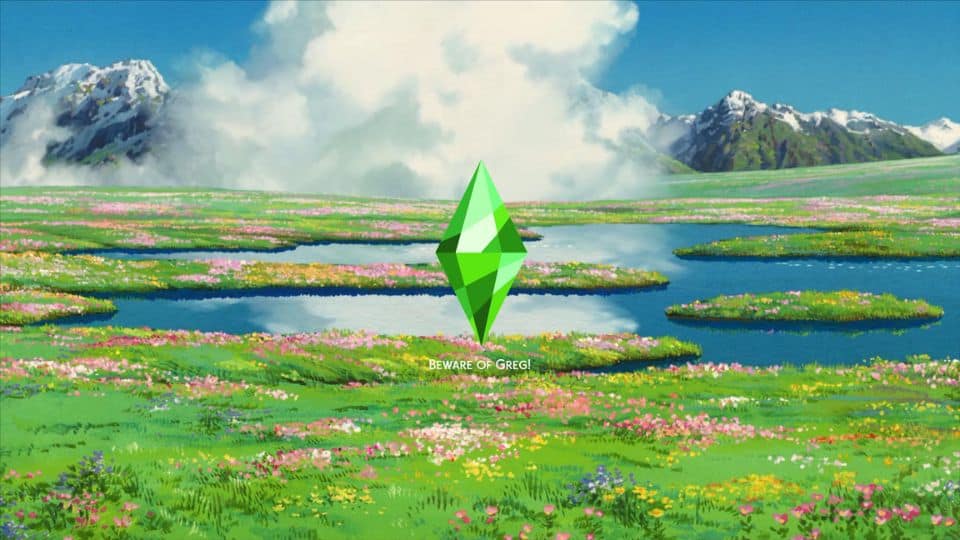 This collection of sims 4 loading screens focuses on beautiful landscapes with a hand-drawn effect to them.
Whether you enjoy a flowery field with mountains in the background or lakeside scenery, there are 4 aesthetic loading screens to enjoy.
Sims 4 Loading Screens: Final Thoughts
We hope you've enjoyed going through this listicle and found a few options for your next loading screen.
You can't go wrong by switching to a colorful landscape or keeping it simple by changing the color palette.
In any case, it gives you more freedom to customize the game to your liking.
Plus, the best part of using sims 4 loading screens is that you can easily swap out one for another.
If you have any questions or suggestions, feel free to leave us a comment below or tag us on Tumblr.
Other Sims 4 Mod Lists

And don't forget to share and save this pin for later!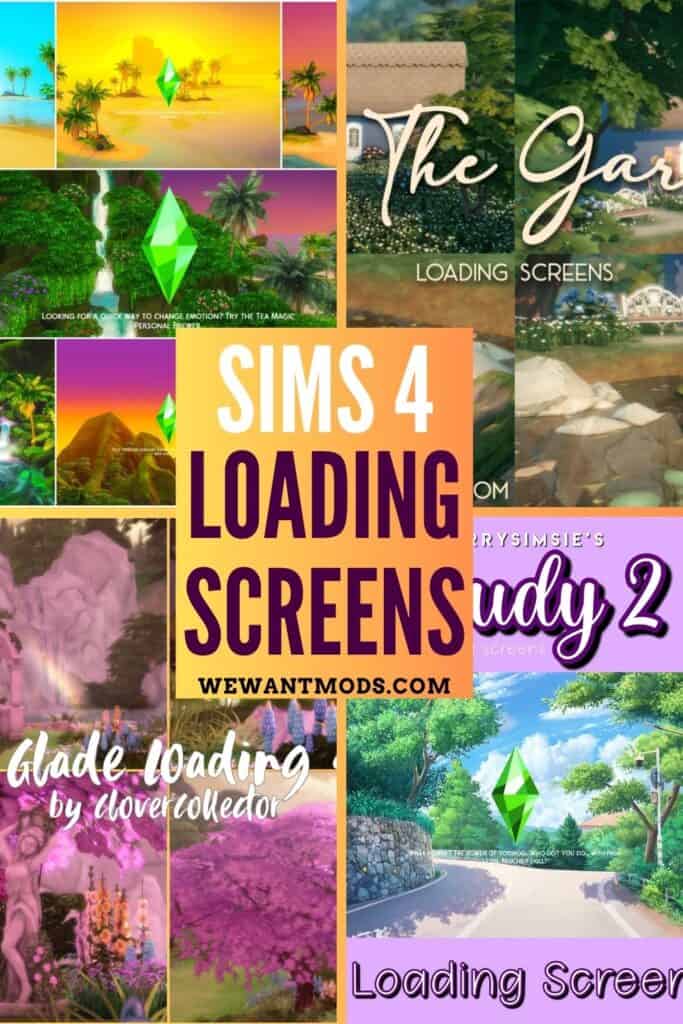 25 Sims 4 Loading Screens: Enjoy The Wait