27+ Sims 4 Kpop CC: Unleash You Inner Star
Are you a fan of K-pop?
This Sims 4 Kpop CC collection has everything you need to prep your Kpop sims for their upcoming concert!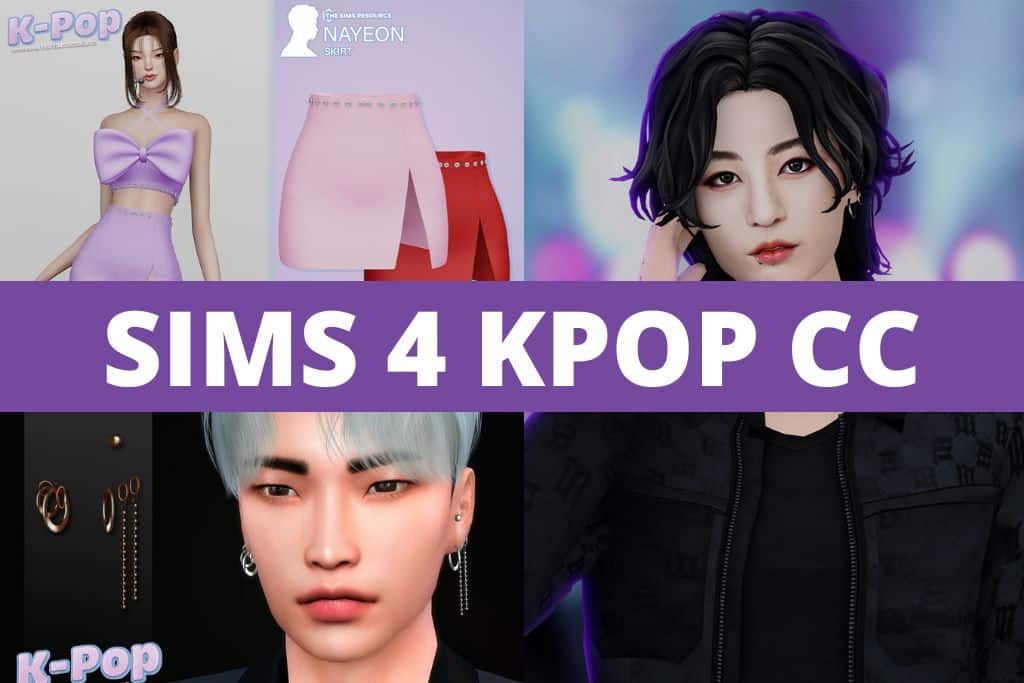 When it comes to Korean Pop music (otherwise known as Kpop or K-pop), I'd say most fans are pretty die-hard.
Being a huge fan of Korean dramas, I've started dipping my toe into Kpop music, so naturally, it was time to find some Sims 4 Kpop cc too.
Whether you're a BTS, iKon, TWICE, or Red Velvet fan, you can use this K-pop custom content for your sims.
Disclaimer: The following mods are neither endorsed nor affiliated with The Sims, Maxis, or Electronic Arts. Any use of mods (custom content or game mods) should be done with caution and with the knowledge that there may be risks.
Popular Sims 4 Kpop CC
Below I've included a mix of K-pop hair cc, clothing, makeup, shoes, and accessories.
1. Sims 4 K-pop Dress by KaTPurpura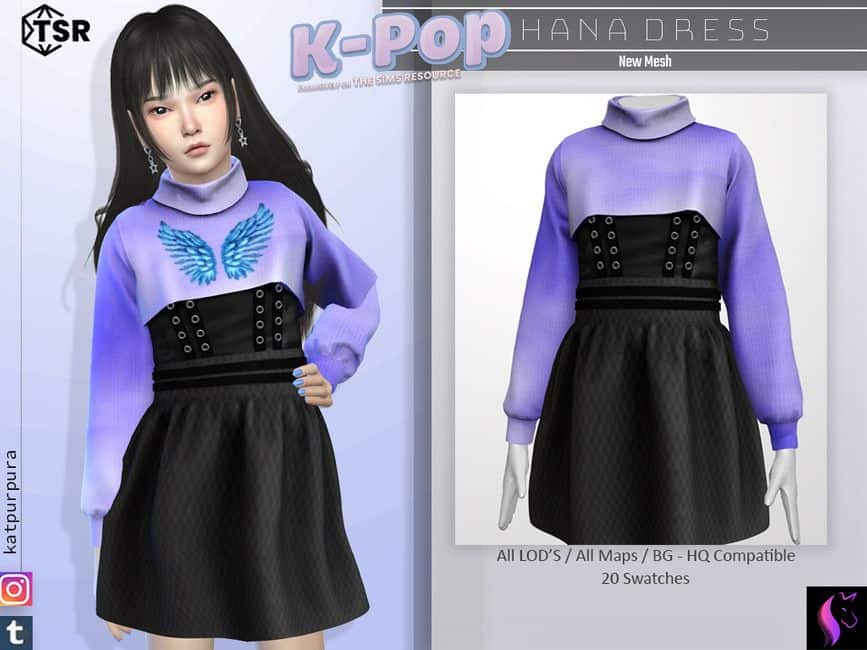 This skirt dress combines a dress that falls higher up on the torso and a turtleneck-style cropped sweater.
Twenty swatches change up the sweater portion of this look.

2. Sims 4 K-pop Men's Suit by Trillyke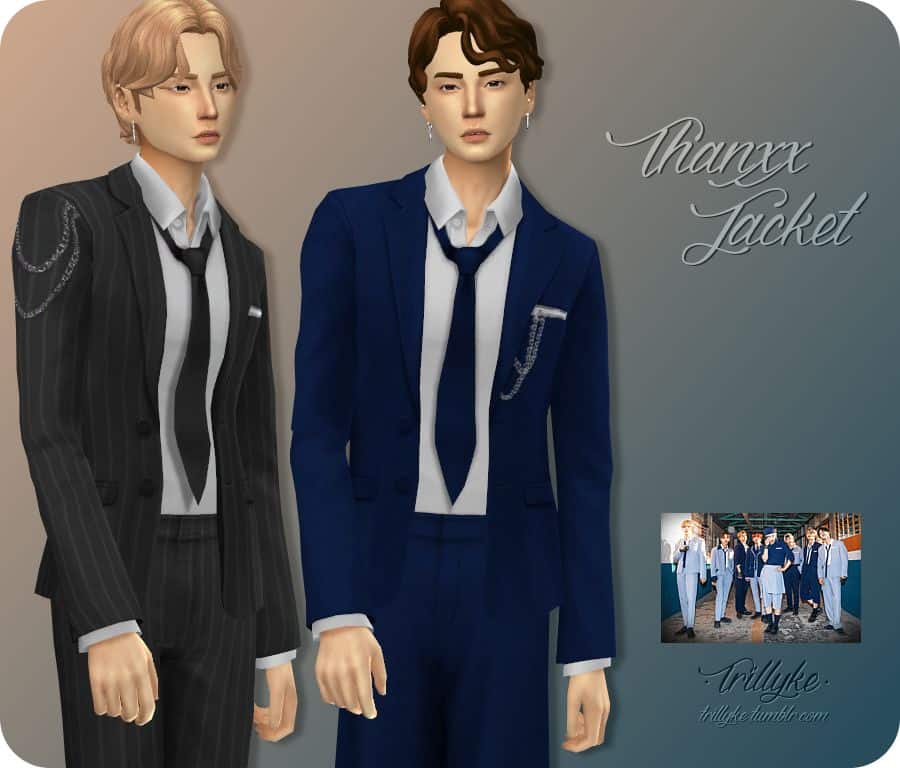 Inspired by ATEEZ, this sims 4 Kpop cc brings you a classic suit jacket and add-on chains for extra style.
There are 22 swatches, including some solid colors and more vibrant options.
The chains can be found in the Gloves section.
Want to complete the look?
You can snag the pants set, with 3/4 length and full-length pants.

3. Kpop Alter Ego Top by Trillyke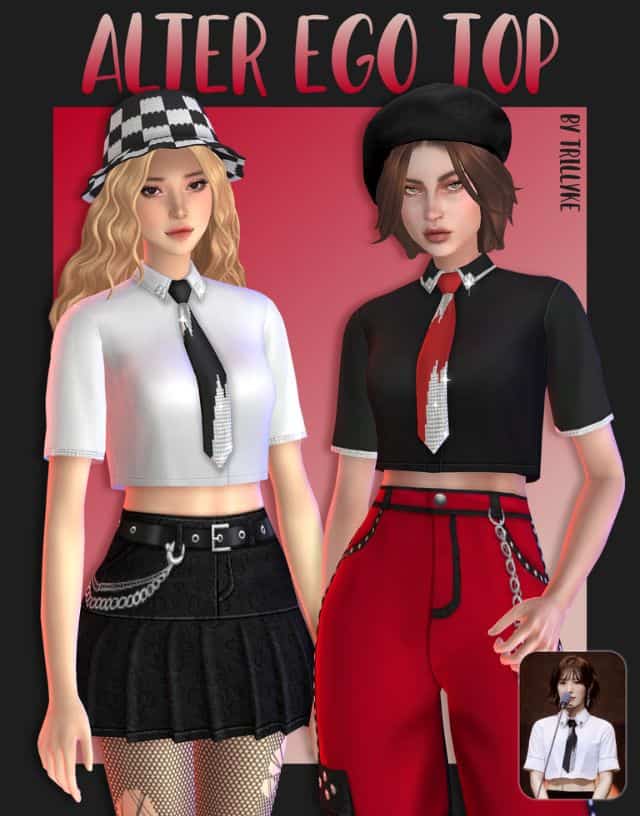 In this K-pop-inspired set, you get a cropped shirt and tie overlay.
The shirt comes in 25 swatches, and the diamond embellished tie has 15 swatches which are in the Gloves section.

4. K-Pop Eyeliner for Sims 4 by Coffeemoon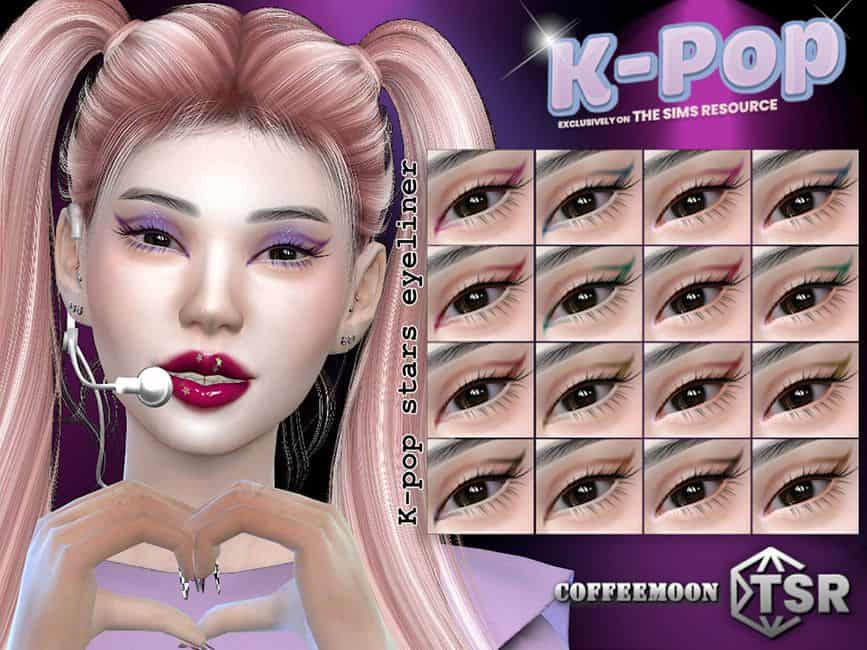 This sims 4 K-pop cc comes with a cross between winged and cat-eye eyeliner.
There are 2 styles for this eyeliner; the liner goes up to the outer edges.
For the second option, the eyeliner also goes past the inner eye corner.
There are 18 swatches in total for this K-pop cc.

5. Sims 4 Female Hair CC by Yooniesim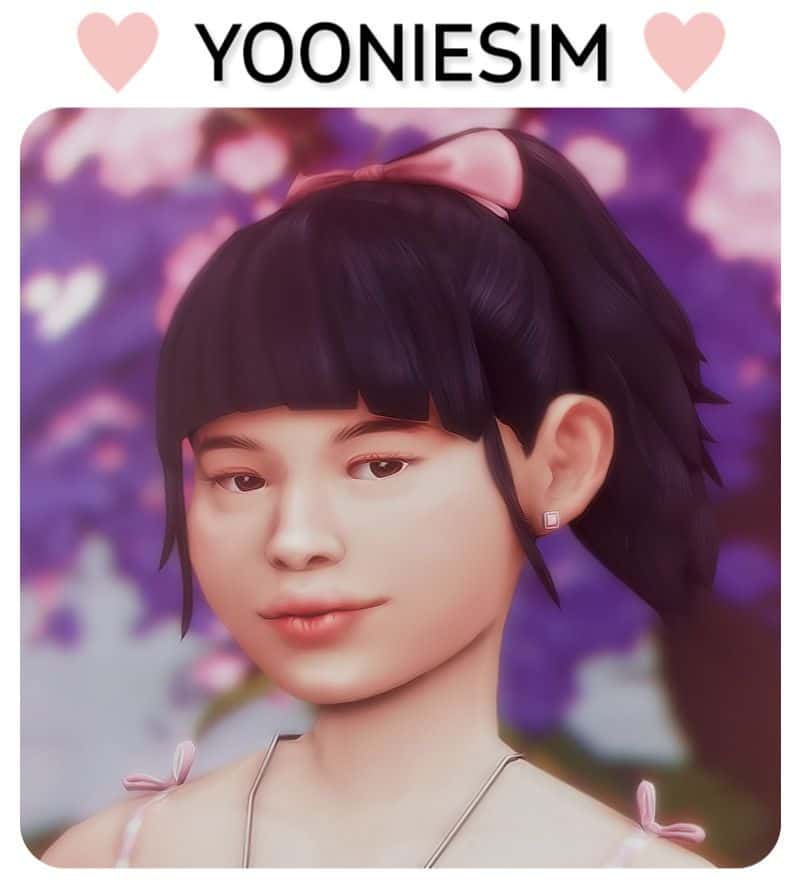 Snag this K-pop-inspired high pony hairstyle with blunt bangs, loose strands, and a cute bow overlay.
There are a few different download files for extra color swatches, or you can opt for the merged file.

6. Sims 4 Kpop Skin Details by Obscurus-sims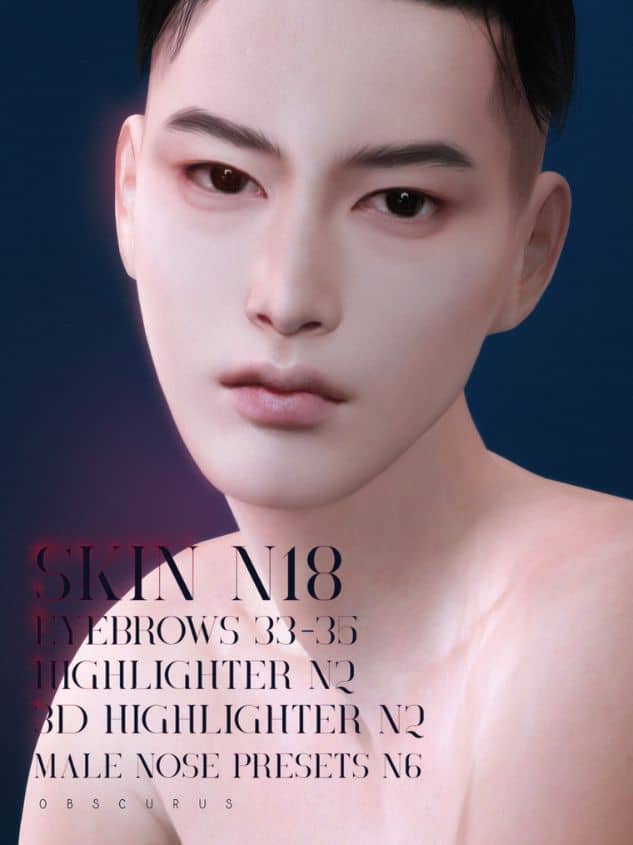 Give your K-pop the most accurate details possible with this set of Asian skin details.
This pack has a custom Asian skin, an overlay, male nose presets, eyebrows, and some highlighters.
The highlighter is available for all genders; everything else is for males only, ages teen and up.

7. Kpop Hair CC for Sims 4 by MoooD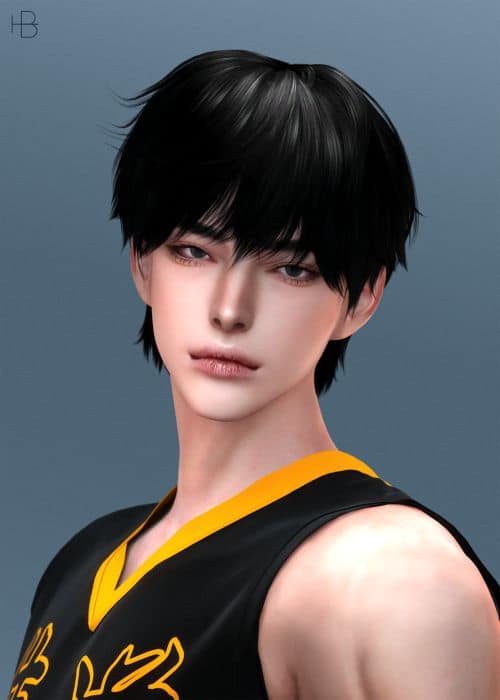 This sims 4 Kpop cc hair is all about long and feathery bangs.
This casual yet stylish haircut will make your male sims look modern and hip.
This hair custom content comes in 45 colors to find the perfect color swatch.

8. Sims 4 Kpop Outfit by MIRO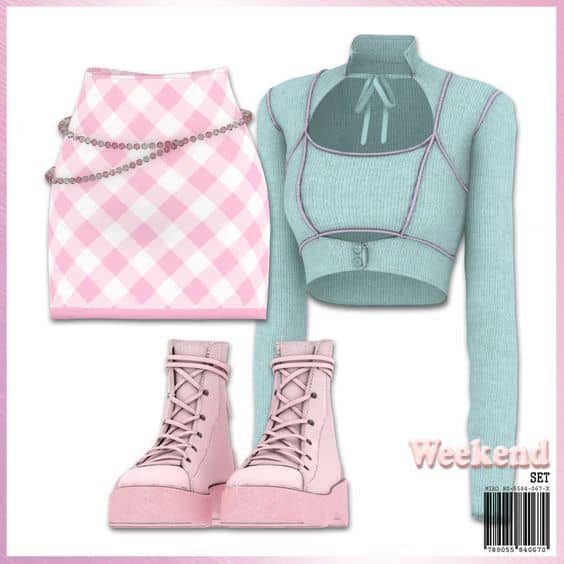 I love a good custom content set, and this Taeyeon-inspired set comes with 4 colorful pieces.
You get a long-sleeve crop top, a mini skirt, a skirt bead chain, and ankle-length lace-up shoes.
The top and skirt come in 10 swatches, the beaded belt in 5, and there are 8 color options for the shoes.

9. Sims 4 K-Pop Earrings by Suzue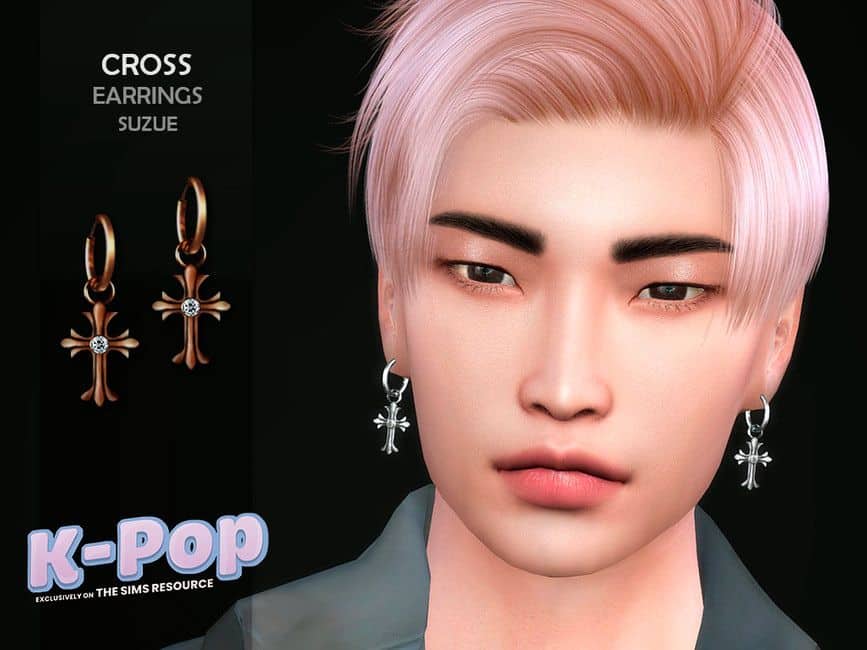 Your Korean pop stars can always do with fun accessories and these cross earrings add the perfect touch.
These earrings are for your male and female sims and come in 8 colors.

10. K-pop Concert Boots by ShakeProductions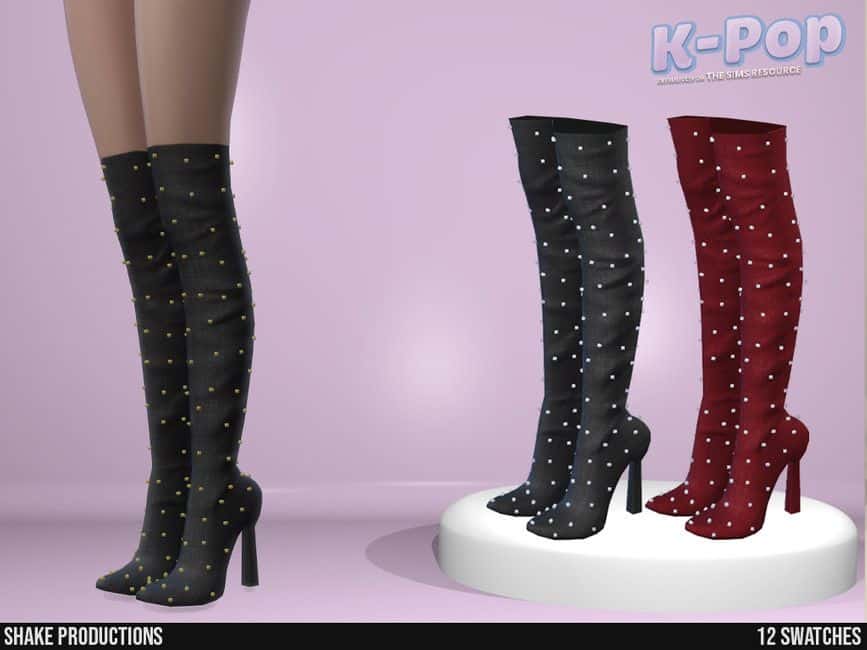 Have your sims head on stage with a sexy look from head to toe.
These knee-high boots with small beading complete an amazing stage outfit.
There are 12 shoe color options for this custom content.

11. Sims 4 K-pop Yuna CC Top by Garfiel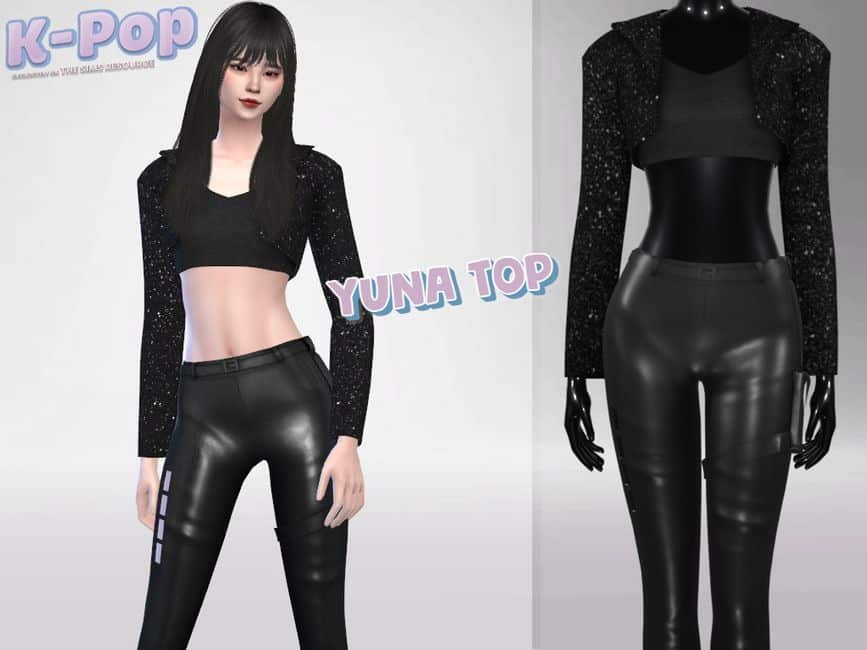 Crop tops are popular stage costume choices for Kpop stars, and this top fits the bill.
The built-in sparkly cropped overcoat adds the right amount of glitz for a concert.
To complete the look, you can also snag the matching black leather pants here.

12. Mens Silk Kpop Shirt by Trillyke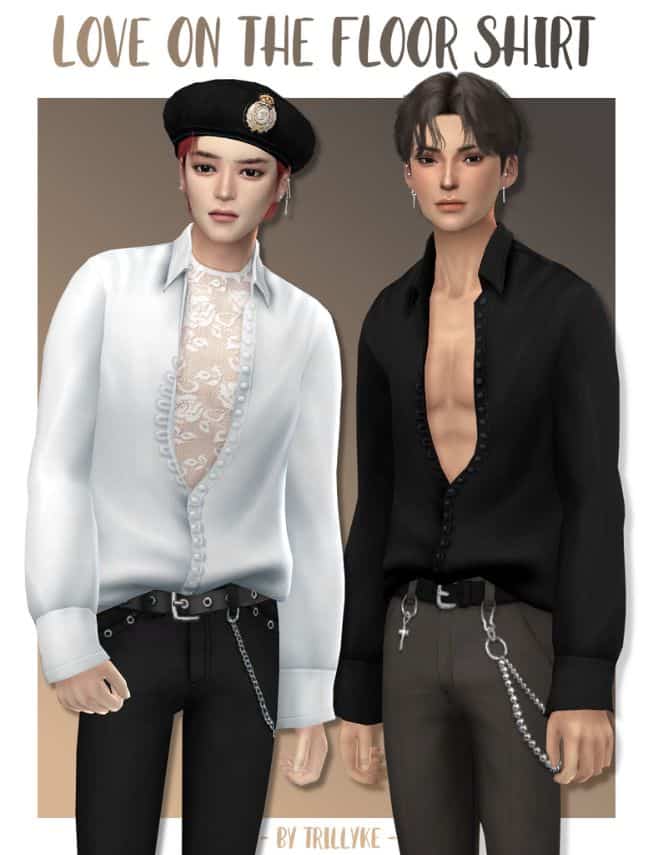 You may have noticed that deep-V neck tops are pretty popular among male Kpop singers, and this shirt is inspired by one of Taeyong's iconic looks.
You can opt to dress your K-pop sim in just the silk shirt or add the lace accessory top underneath as well.
The shirt has 15 color options, and the lace top has two.

13. Sims 4 Eyelids & Contacts Set by PoyoPoyo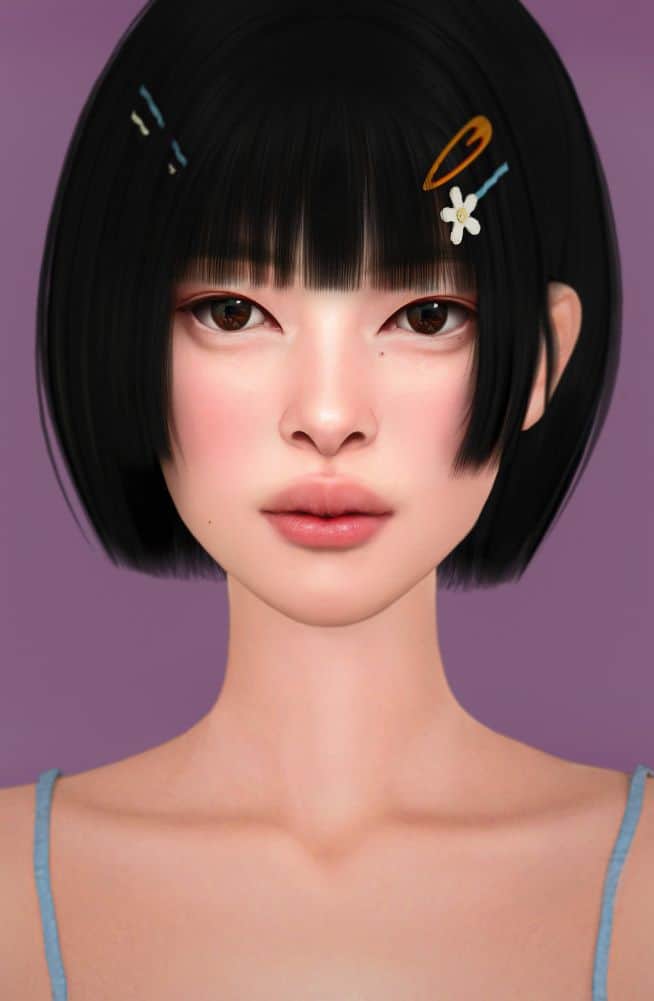 This sims 4 Kpop cc set has eyelids, eyes, and lush.
Two custom eyes will give your sims monolids, and there are 14 swatches for the eye contacts.
If your sims need rosy cheeks, there are 13 colors to try out.

14. Sims 4 Kpop CC Mic by Mydarling20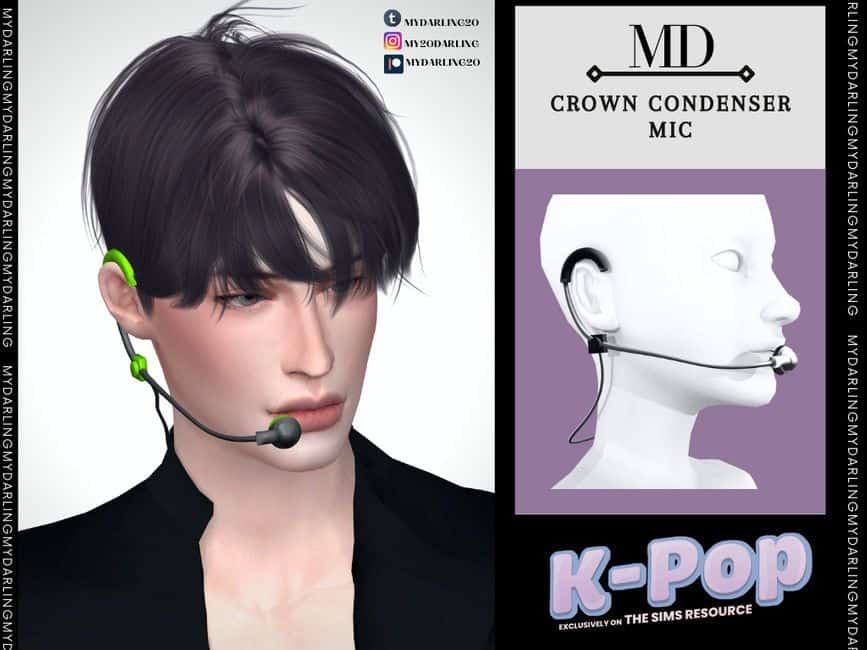 This mic condenser is a necessity for all your sims Kpop concerts.
This version is for male frames with 10 swatches (2 solids and 8 dual-color options).
You will find the mic in the Necklace section.
Click here to snag the female version.

15. K-pop Amour Hair CCby The Kunstwollen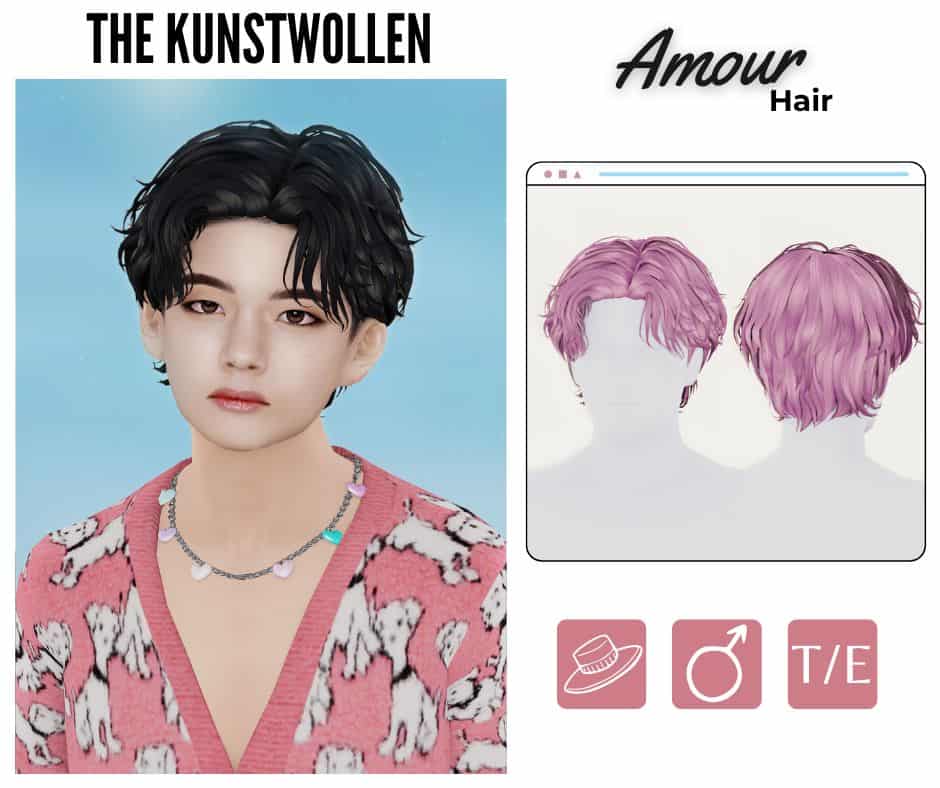 This hair cc gives your males sims a wavy haircut that seems tamed by some hair mousse, giving it a put-together look.
The longer bangs part midway, providing an almost heart-shaped look at the forehead.
You will also find a link to the heart necklace on the download page.

16. Sims 4 Siyeon's Style Hair by Yooniesim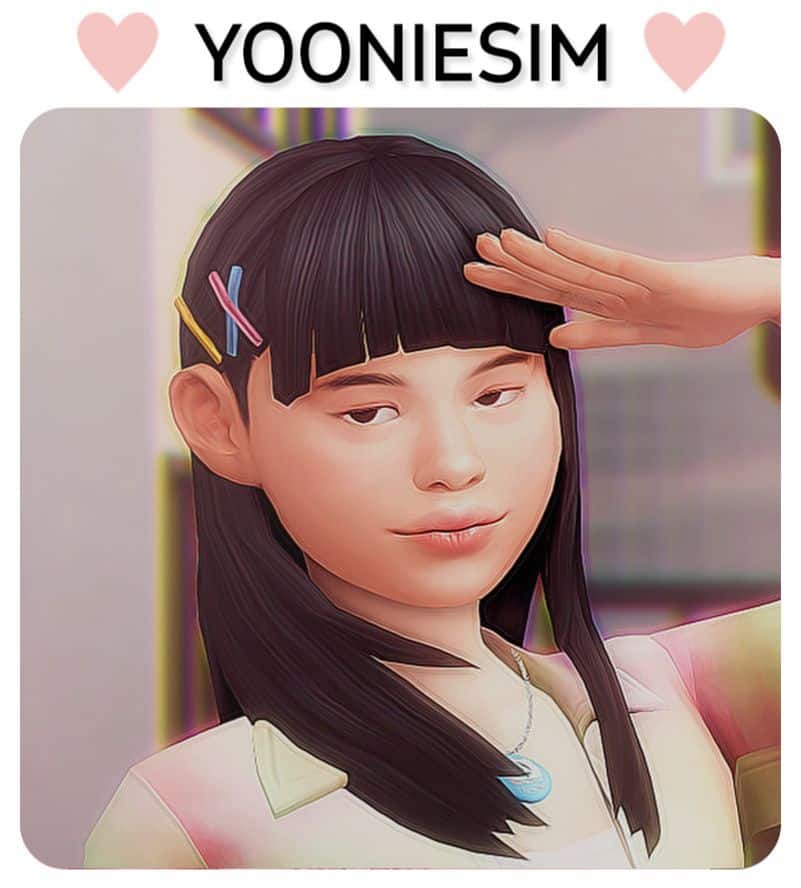 This cute hair cc will give your sims long hair with eyebrow length chunky bangs and hair pins as accessories.
Like the previous ponytail hair cc higher up, this hair comes in EA colors but also a modified EA and a witching hour color palettes.
For the hairpins, there are 5 multicolor swatches that you can find in the left brow ring category.

17. Bow Shaped Kpop Crop Top by Beto_ae0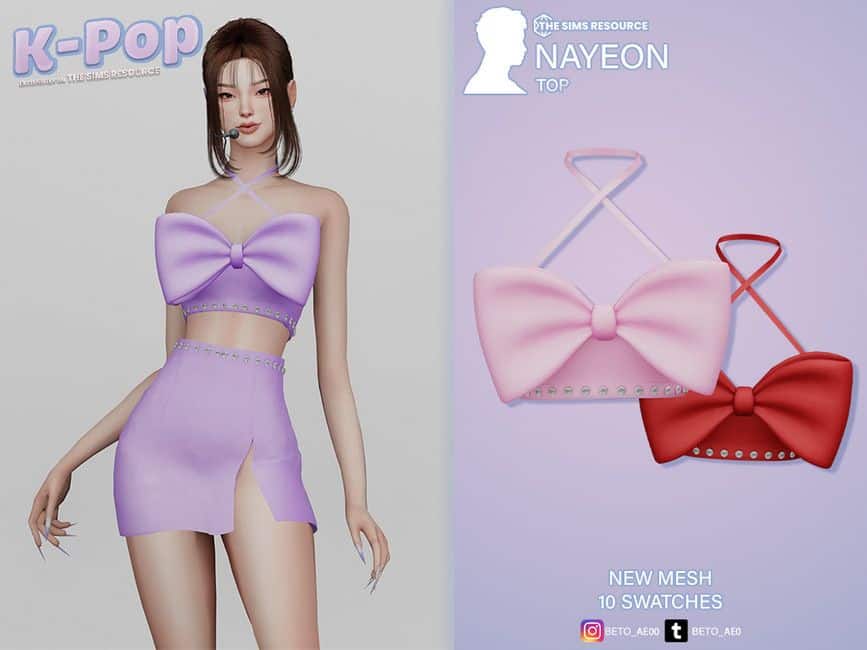 You can't get a cuter stage look than this bow-shaped top with sparkly embellishments.
You can also download the matching mini skirt here, with a deep slit up the front.

18. Sims 4 K-Pop Eyeshadow by Cosimetic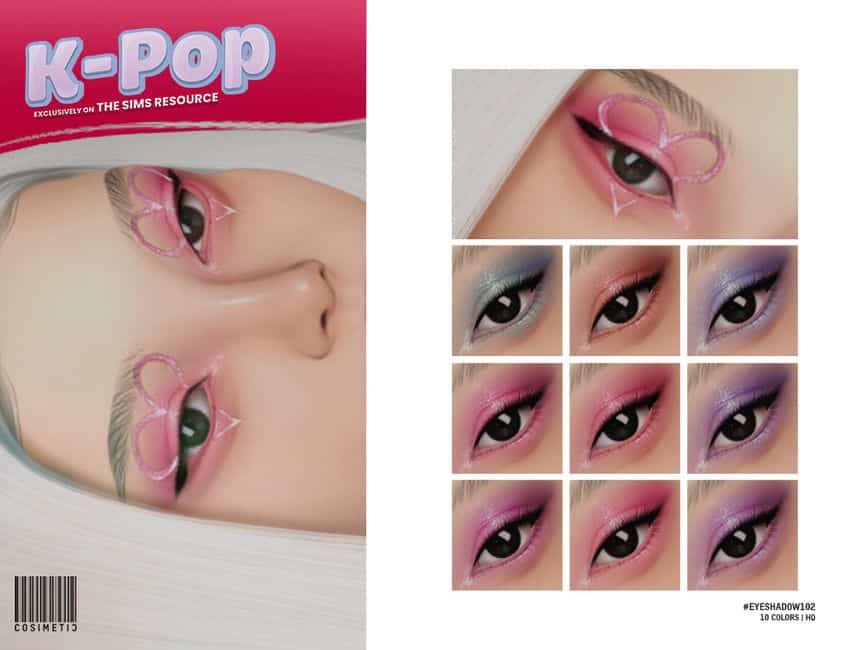 If you love shiny, full eyeshadow looks, this sims 4 Kpop cc eyeshadow is perfect.
The sparkly eyeshadow has a beautiful shine and will really vamp up your sims look.
The eyeshadow will cover most of the eyelids and a touch under the lower lashes.

19. Sims 4 Leather Pants CC by Trillyke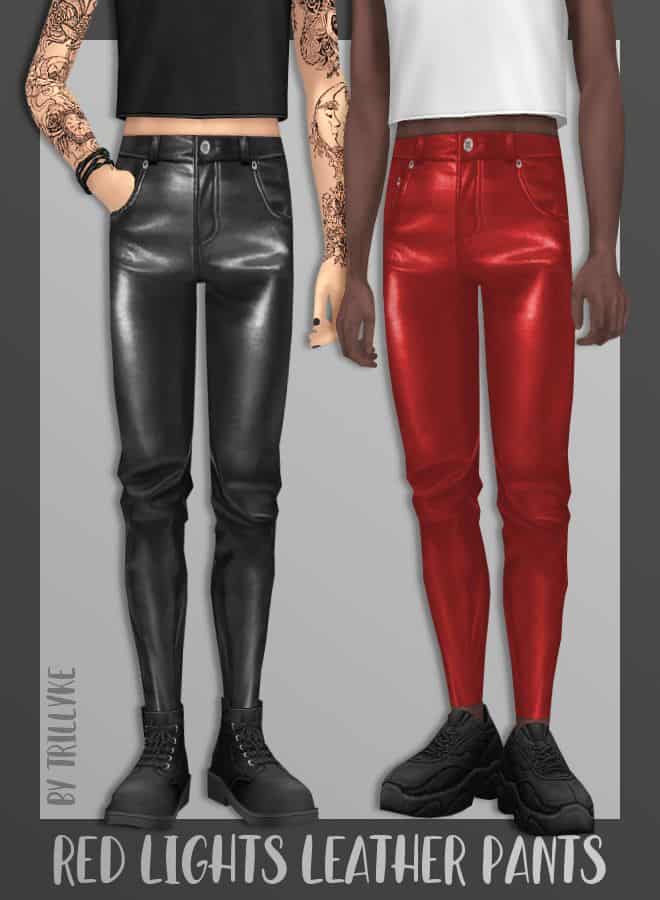 Pair these leather pants with more dressy options, or go casual with a simple T-shirt.
These skinny leather pants belong in every sims closet, and this custom content comes in 10 colors.

20. Kpop Idol Earring Set by Suzue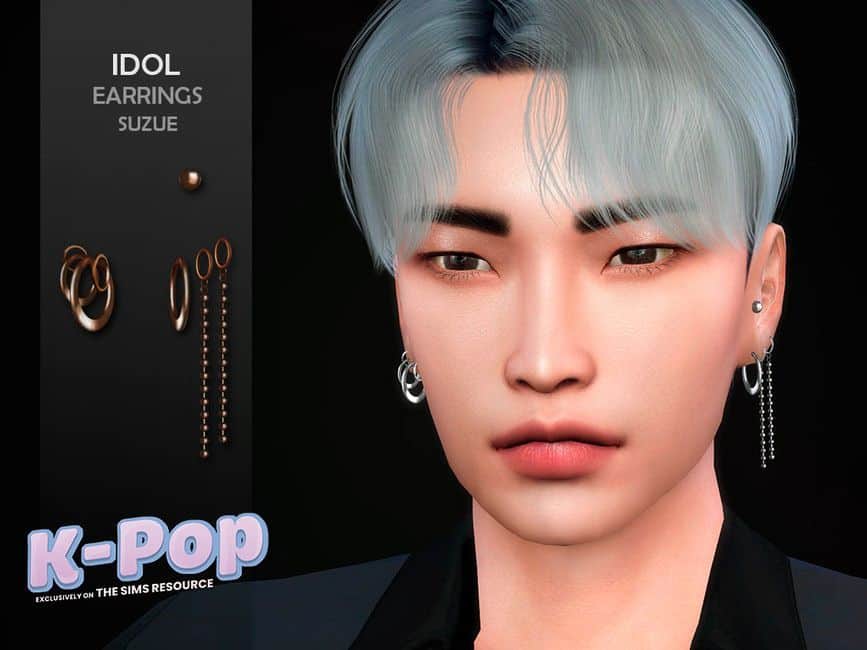 Earrings can add a lot to an outfit or stage costume, and this K-pop cc comes with some dangling and hoop earring options, plus one stud.
This earring set comes with 12 swatches.

21. Nayeon Kpop Inspired Set by FangChuti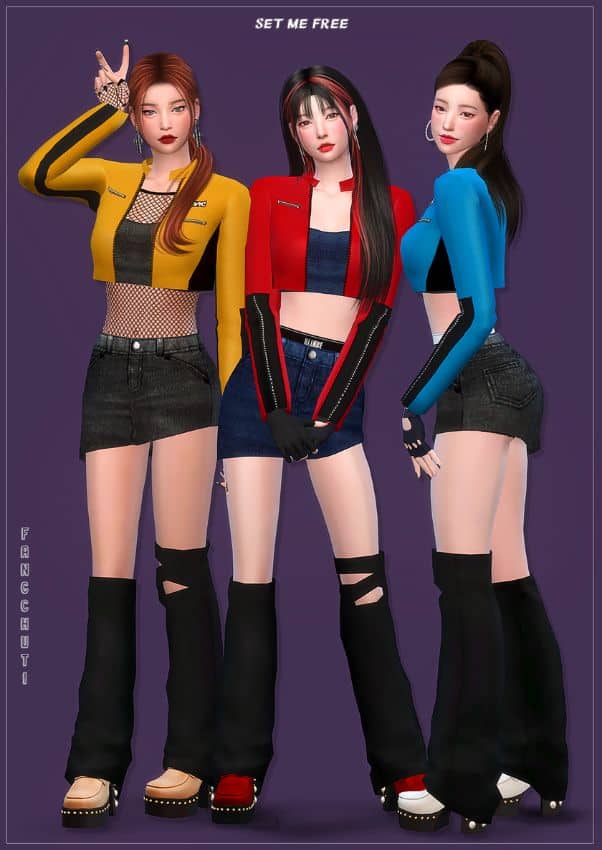 With this custom content set, your Kpop female sims will be ready to hit the stage.
This Nayeon-inspired set comes with a jacket and crop top, a denim skirt, and stylish leg warmers.
There are plenty of color options for the jacket-top combo and the skirt; the leg warmers only come in black.

22. Kpop Concert Microphone by Mydarling20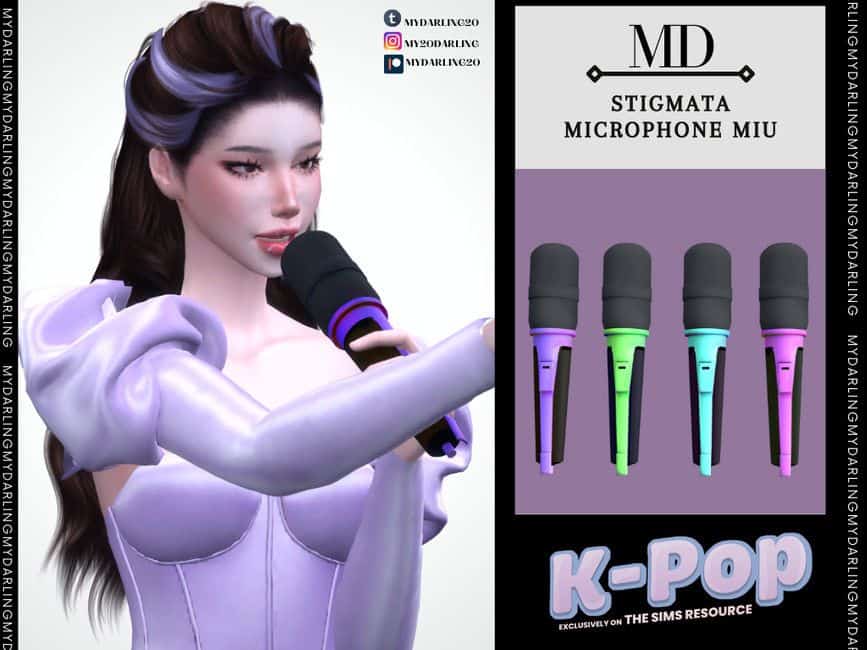 You can't have a Kpop concert without a face mic or hand microphone; plus the fluorescent details will stand out on stage.
There are 7 colors for the microphones that your K-pop stars can match to their outfits.

23. Sims 4 JK Kpop Hair CC by The Kunstwollen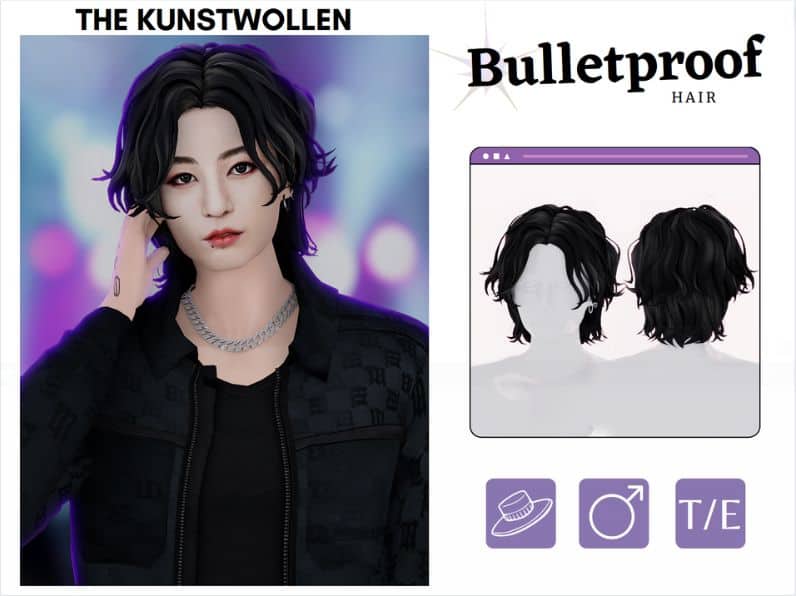 This sims 4 Kpop cc hair is similar to the hairstyle at #15, except it has a longer style at the back.
There is just something about this hairstyle that exudes K-pop star vibes.
This male hair comes in the EA swatches, plus an extra 17 colors.

24. Sims 4 Lip Chain CC by Pralinesims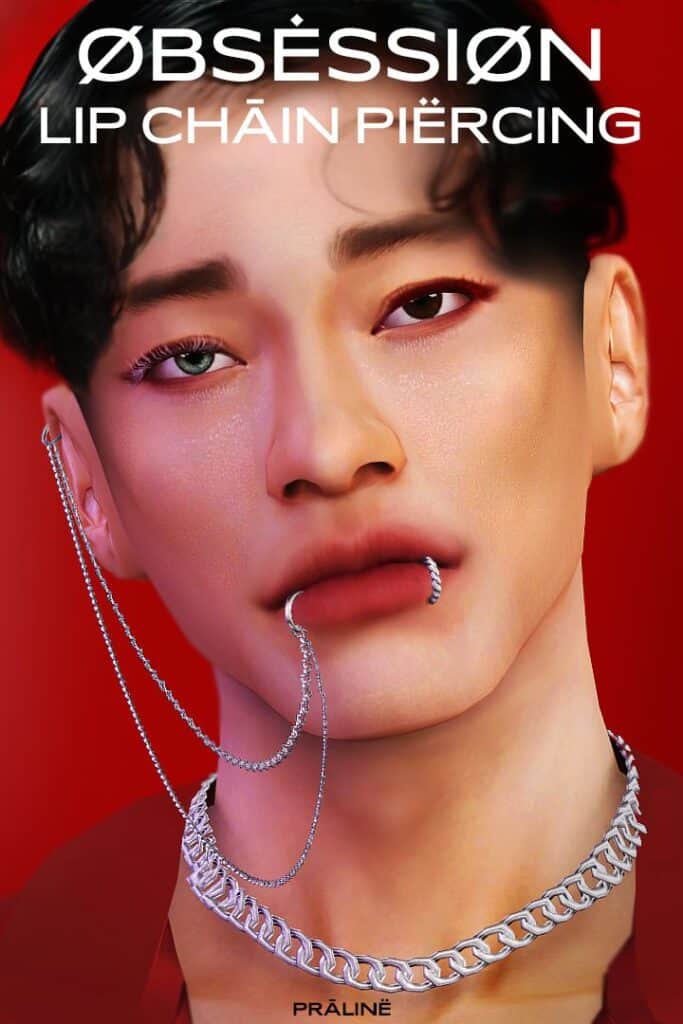 Add some edge to your sims Kpop look with this long lip-mouth chain.
This custom content comes in 3 versions (double chain or single chain options).
Plus, for each version, you can choose whether to place it on the left or right of your sims face.
The chain comes in 10 different metal color choices and can be used for your male and female K-pop stars.

25. Cropped Turtleneck Sweater CC by Trillyke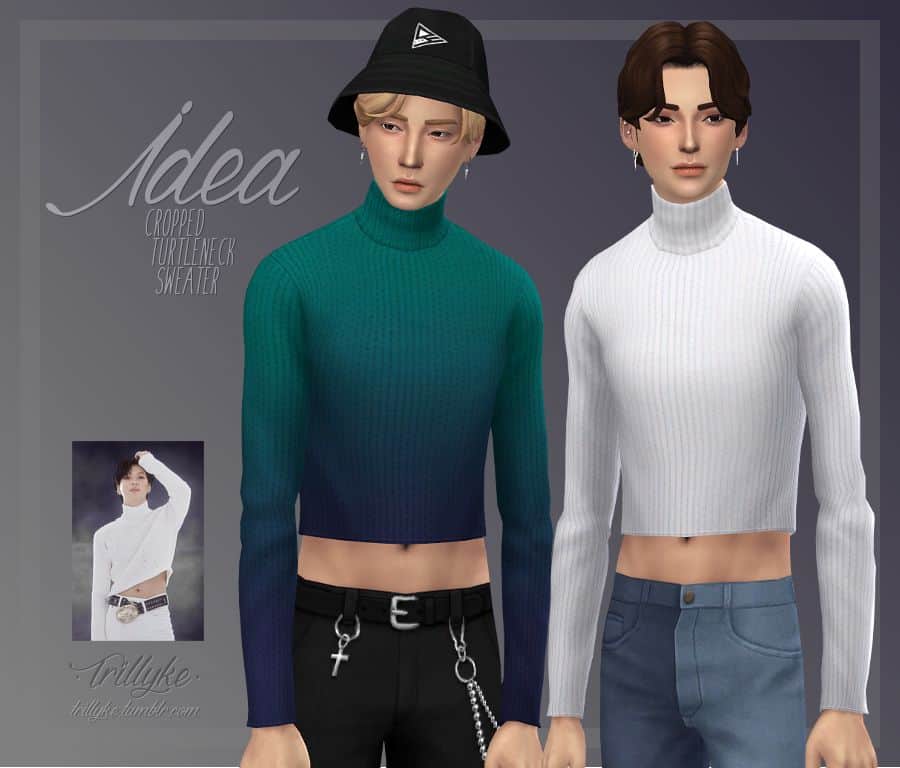 Crop tops are not just for females, and K-pop stars prove this point regularly.
This cropped turtleneck sweater comes in 15 swatches and can be easily paired with the leather pants listed at #19.

26. Sims 4 Jaehyun Hair by The Kunstwollen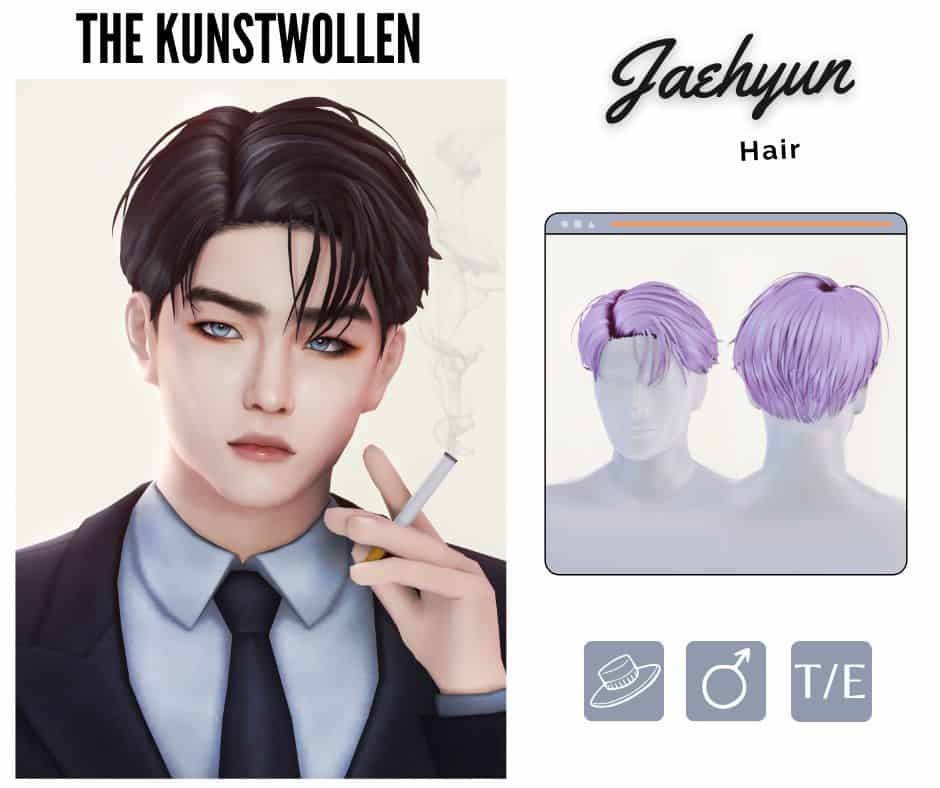 Just as a casual haircut can be sexy, so can this preppy parted hair cc with loose strands that fall over the eyes.
This Jaehyun-inspired hair oozes confidence and can be easily paired up or down with loose casual clothing or a trendy suit.

27. Sims 4 Kpop Pose Pack by Bultae-ts4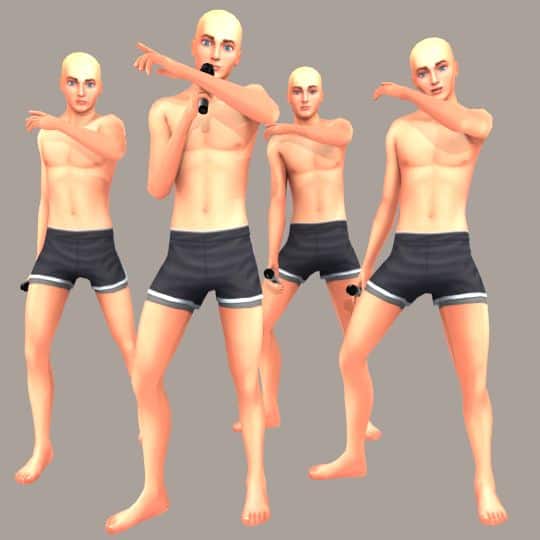 Take memorable screenshots of your stars performing with this set of sims 4 Kpop poses.
This K-pop pose pack comes with 2 group poses and 4 couple poses.
Since this was a BTS collab, you will also find links to Kpop hairstyles and shirts links by btsims and thekunstwollen on the download page.

28. Kpop Cat Ears Headband by Suzue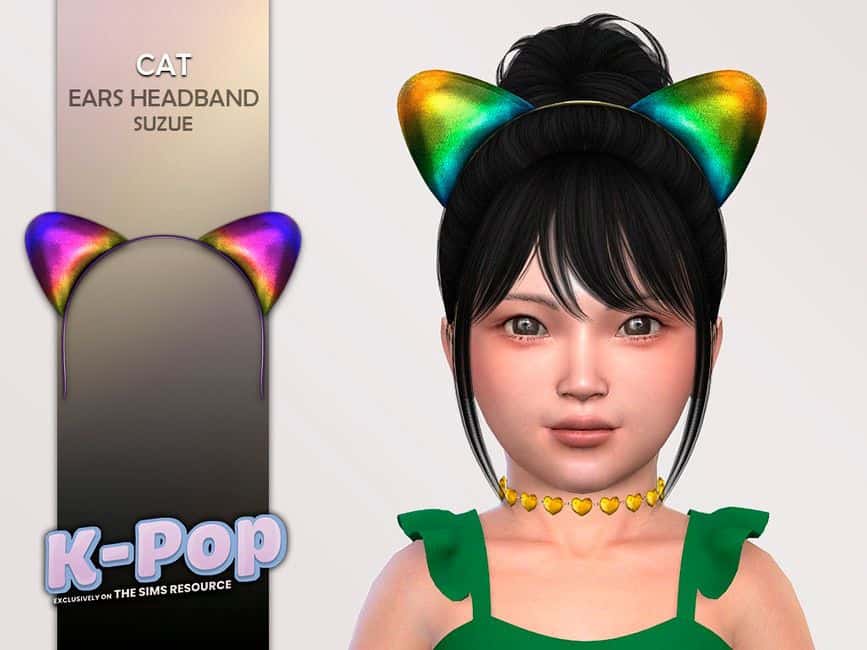 Cute cat-eared headbands are pretty common in Korea, so we had to include this colorful piece.
These headbands are for both males and females and come in 15 swatches.
Who doesn't love holographic color blends?
Sims 4 Kpop CC: Final Thoughts
With this Sims 4 Kpop cc collection, your newest pop idols will be ready to take center stage in no time.
Mix and match the pieces to create the most stylish K-pop sims in town.
If you come across any other K-pop cc downloads you'd like us to feature, please leave us a message below or tag us on our Tumblr.
Other Sims 4 Custom Content Lists

And don't forget to share and save this pin for later!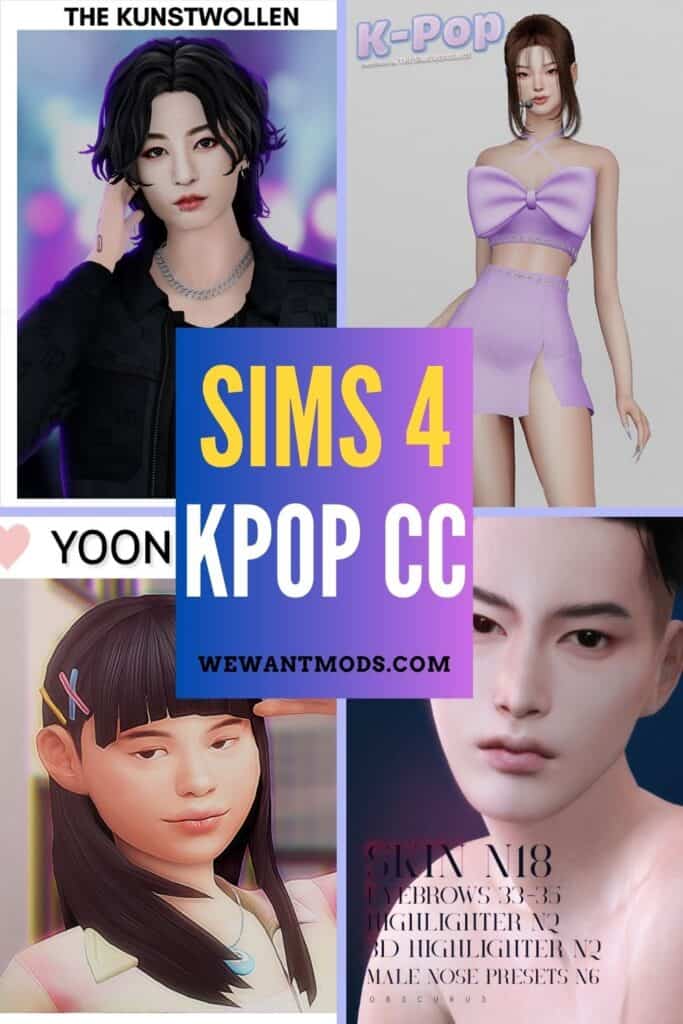 27+ Sims 4 Kpop CC: Unleash You Inner Star