17 Newest Sims 4 Infant Mods [Updated April 2023]
Step in the new infant update with the latest sims 4 infant mods.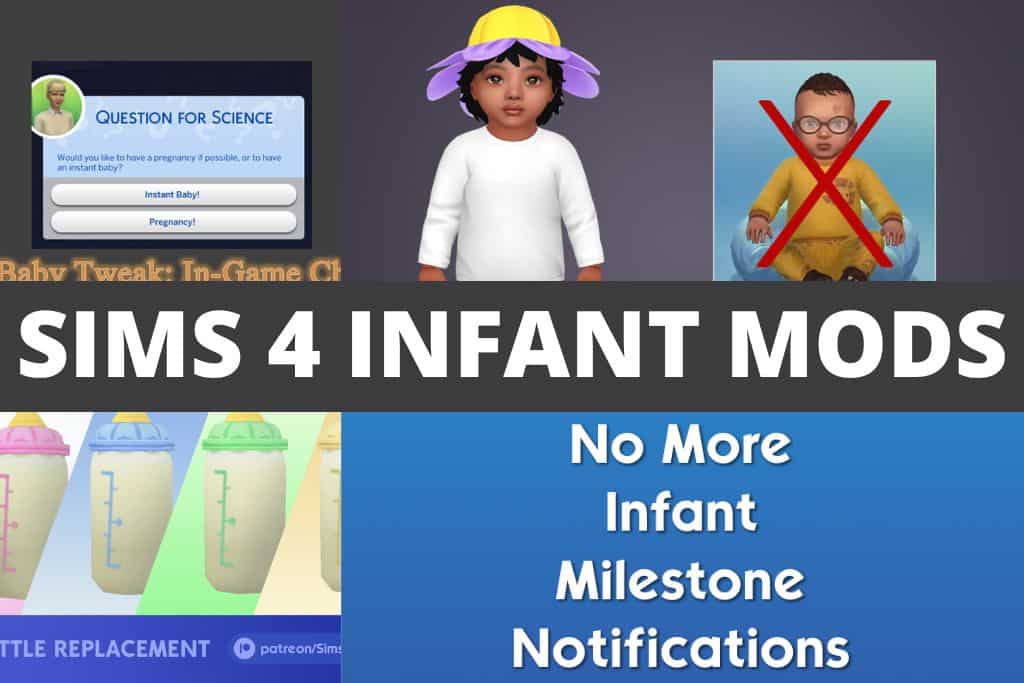 The latest sims 4 infants update has brought a fun new life stage to the game.
This is especially true for simmers who enjoy a family gameplay experience.
Besides all the amazing Sims 4 Infant CC we collected, we also wanted to round up all the newest sims 4 infant mods.
I'm sure more infant mods will come out, but for now, we've rounded up a bunch to help you get started.
And if you came looking for pose packs, I moved them all to their own dedicated post for Sims 4 Infant Poses.
Disclaimer: The following mods are neither endorsed nor affiliated with The Sims, Maxis, or Electronic Arts. Any use of mods (custom content or game mods) should be done with caution and with the knowledge that there may be risks.
Best Sims 4 Infant Mods
Below, you will find a collection of helpful sims 4 infant mods, including simple notification mods to a slowing down infant decay mod.
1. Infant CAS Default Replacement Pose Mod by Giulietta Sims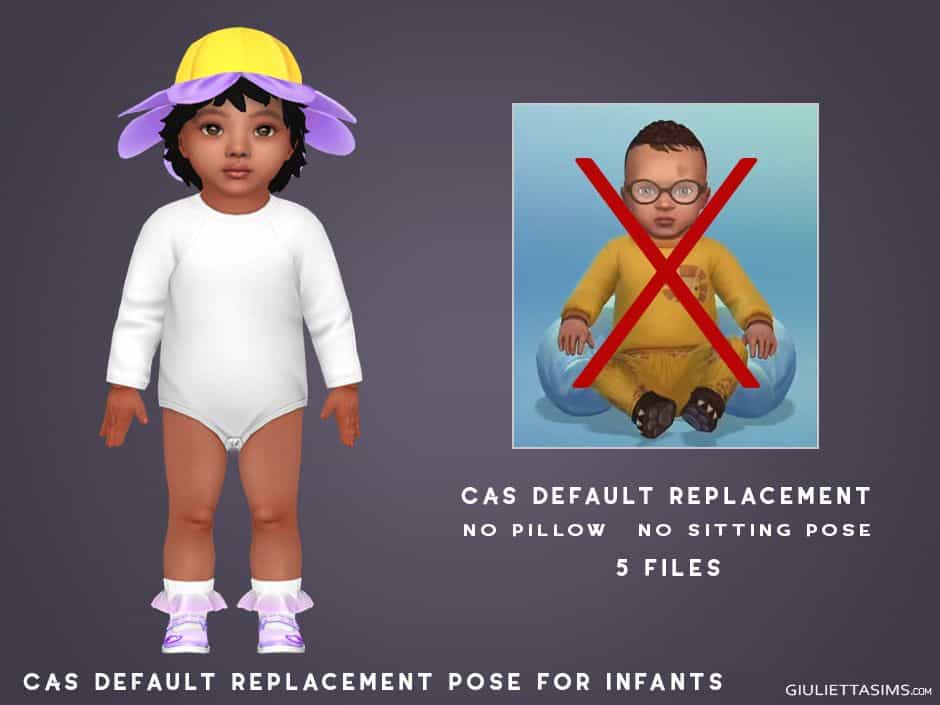 Not a fan of your infants seated in CAS?
Replace the CAS default seated pillow pose for infants with a convenient standing pose.
I gave this a go yesterday and found the standing pose much more practical for trying different outfits and styling my little tots.

2. No More Infant Notifications by Raesthetic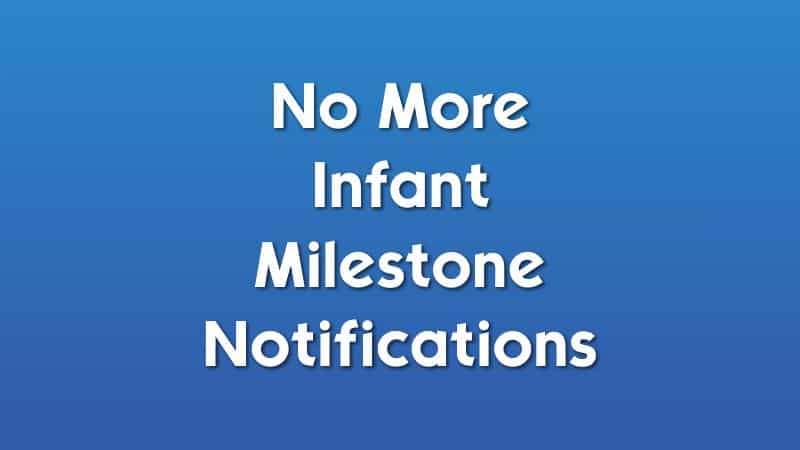 If you're not typically a fan of notifications, this simple sims 4 infant mod will do the trick.
You can quickly turn off the notification wall's infant milestone notifications and audio.

3. Sims 4 Family Life Mod by JellyPaws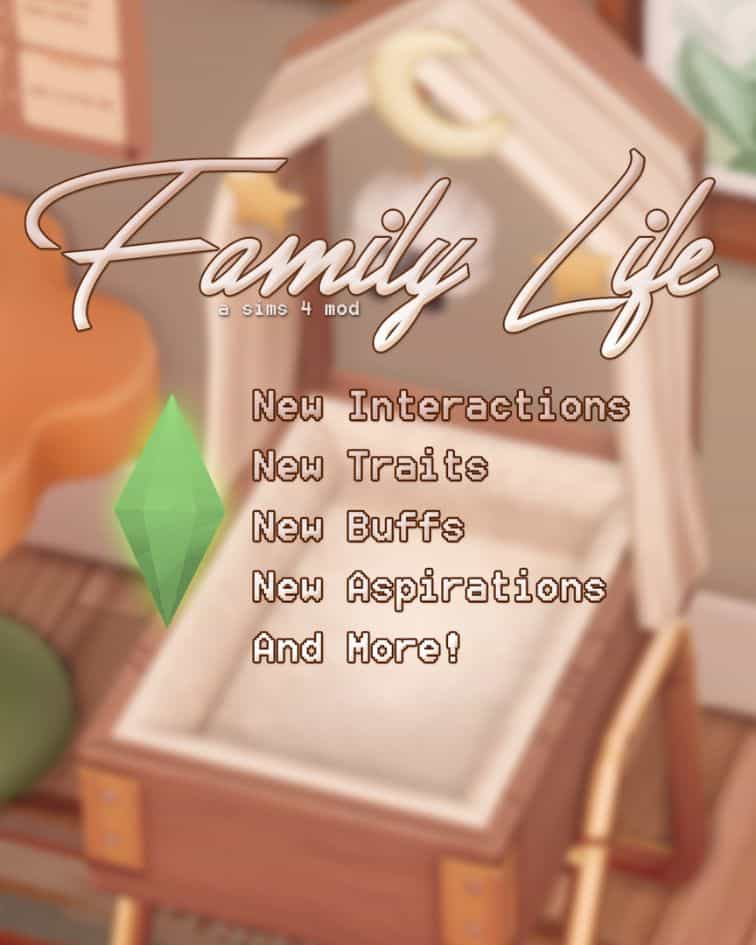 This sims 4 family mod was updated to support your sim infants and Growing Together expansion pack.
There are multiple features to try, including traits, new socials, buffs, aspirations, and more.

4. Sims 4 Invisible Bassinet Mod by SIXAM CC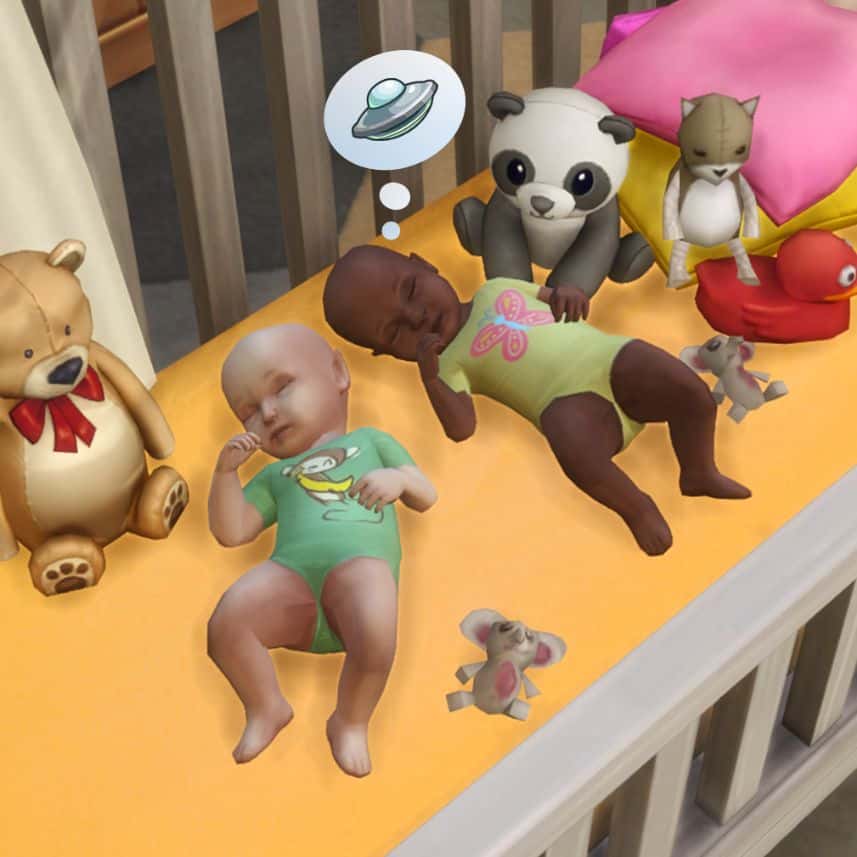 With this sims 4 infant mod, the mod creates an invisible crib/bassinet/Moses basket.
By using this mod, the two base game bassinets get overridden, allowing you to use a custom content bassinet instead.

5. Sims 4 Infant Decay Mod by Plumlace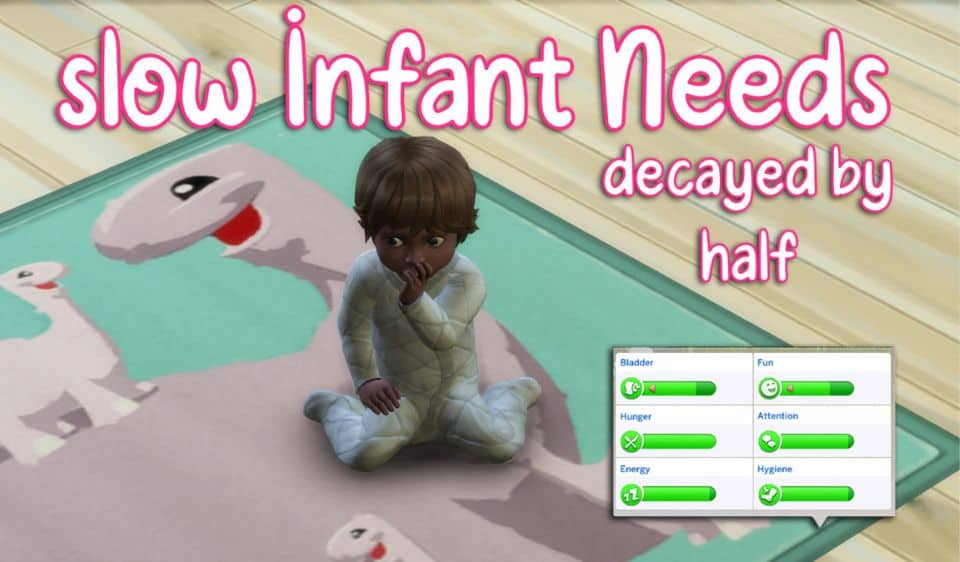 As much as infants are cute, dealing with any sims constant needs can be tiresome and annoying.
Use this sims 4 infant mod to reduce your infant's needs to 50% of the standard rate.
Their needs for bladder relief, fun, hunger, attention, energy, and hygiene will be slower to drop and give your adult sims more free time.

6. Childbirth Mod Lactation Update by PandaSama
One of the most anticipated releases is the Lactation update for the Childbirth mod.
The update is available on Patreon early access and will be public on April 15th.
Some features include new functional pieces like lactation cookies, formula, a breast pump, and Tylenol.
All these elements work hand in hand with lactation-related moodlets.
If you want a sneak peek, check out this video by Fantayzia.

7. Sims 4 Pregnancy or Instant Baby Mod by Lumpinou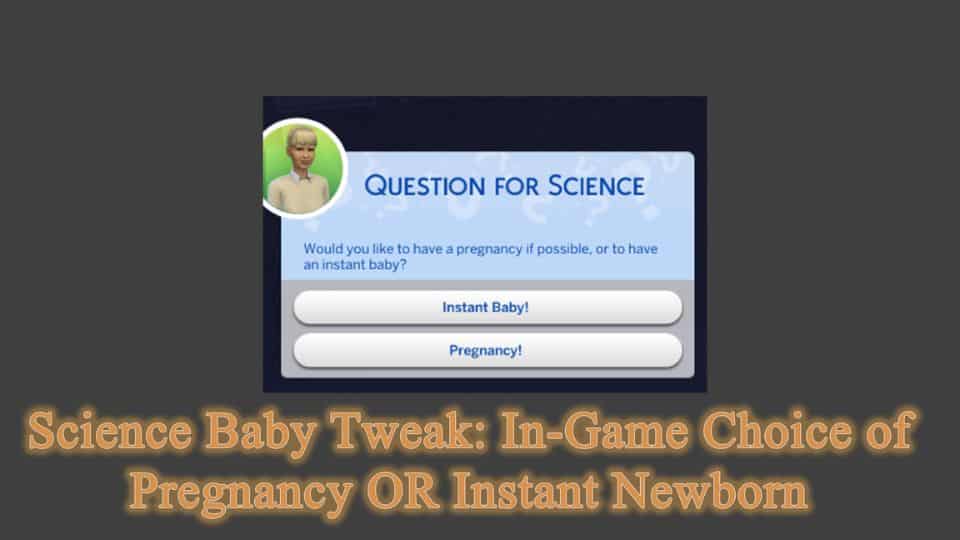 With the infant update came the ability for your sims to have a Science Baby.
Being able to have a baby as a single sim or with a friendly acquittance is great.
But perhaps your sim prefers to experience the joys of pregnancy instead of simply going away for a while.
With this sims 4 infant mod, your sims can now decide if they want to have an instant baby or to go through pregnancy.

8. No More Infant Quirk Notifications by Raesthetic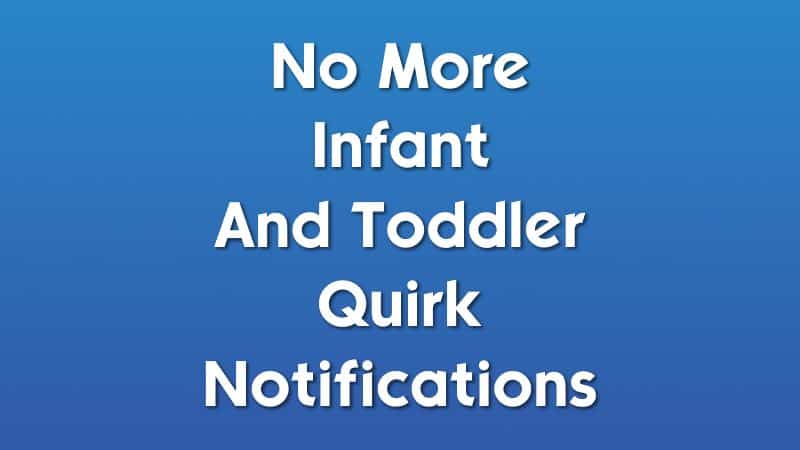 Like the sims 4 infant mod listed at #5, you can disable infant quirk notifications here.
This mod only affects the notification wall popups.
And if you want to disable notifications for your toddlers, a separate file is linked on the download page.

9. Sims 4 Bottle Replacement Mod by Sims Labs
Not a fan of the default baby bottle?
Not to worry, using this sims 4 infant mod, you can quickly change the default bottle.
Pick your favorite color from the four options (pink, blue, green, and yellow).

10. Sims 4 Ghosts Can Have Babies Mod by PolarBearSims
While this is not a new sims 4 infant mod, it remains one of my favorites.
Your ghosts can also experience the joys of parenthood and have a baby, which brings a nice twist to your ghost gameplay.

11. Functional Sims 4 Infant Playmat by SimsLabs
This functional base game-compatible playmat is super cute and perfect for your infants.
It comes with 6 colorful swatches and includes a mobile too.
And if you are interested in tummy time, I've also got the Growing Together playmat listed further down.

12. Sims 4 Infant Auto Checks Mod by LittleMsSam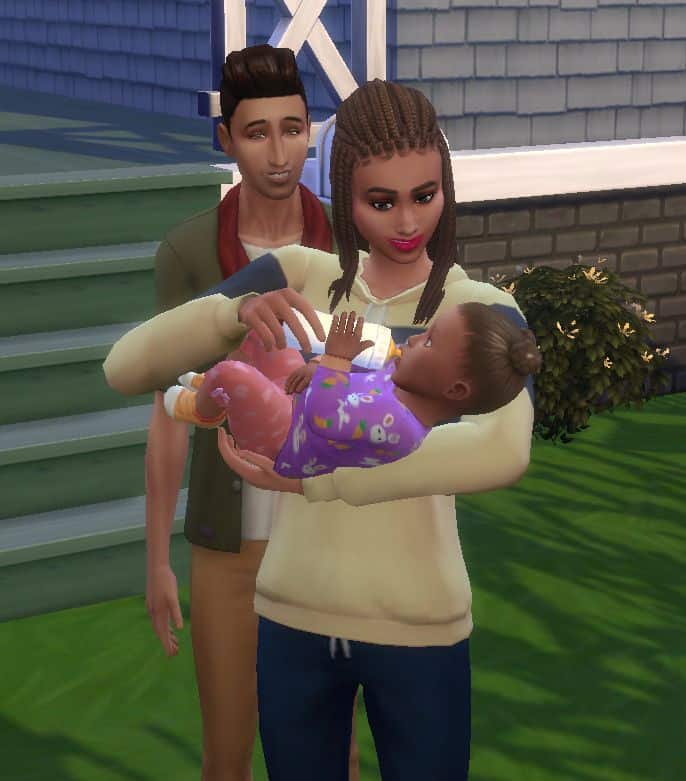 Turn down your adult sims auto checks on their infants by changing the cooldown period from 5 minutes to an impressive 60 minutes.
By reducing the number of checks your adults need to do, they can get on with their day and attend to other tasks without neglecting their infants.

13. Sims 4 Infant Diaper Override by Slimmazsims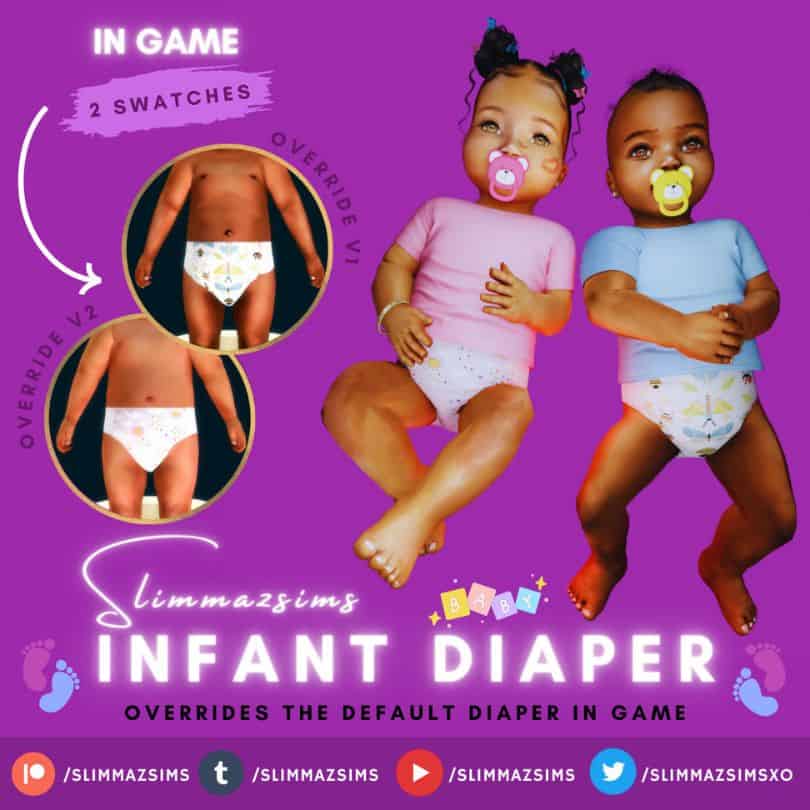 Like to the bottle replacement mod, this version replaces your sims 4 infant's default diaper.
There are two swatches includes; one with butterflies and another with bright suns.

14. Toggle Infant Milestones Mod by TwistedMexi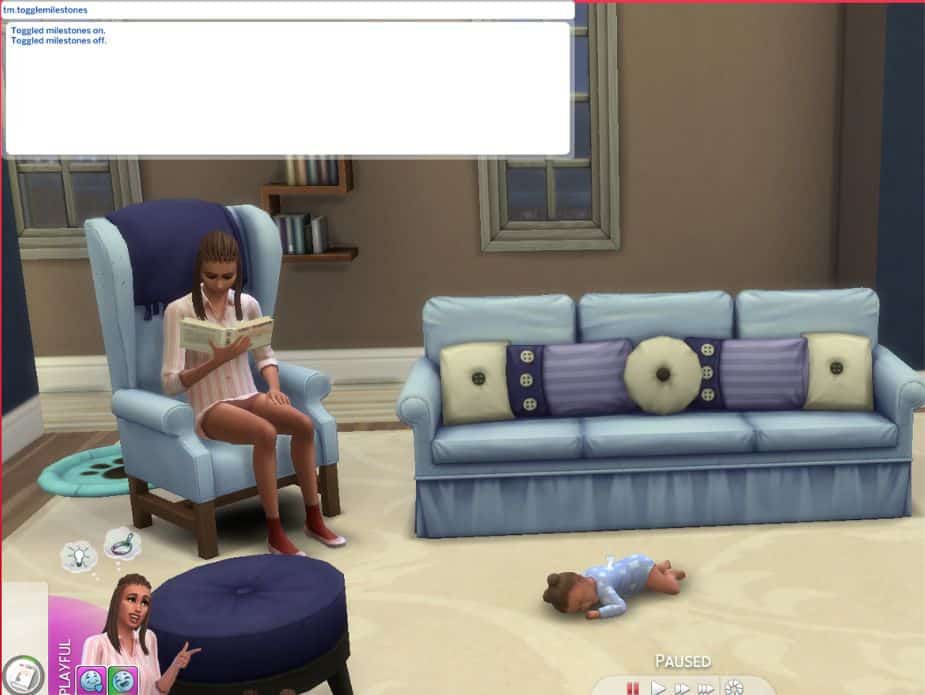 This simple toggle mod allows you to turn on and off milestone requirements.
You can easily unlock all interactions while maintaining your ability to complete the milestones in time.
Check out the download page's description for the instructions and cheat code.

15. Sims 4 infant Rug Override Mod by Nervelli
Change up the default rug for something a little more cute and stylish.
This sims 4 infant mod has 11 adorable rug options, including teddy bear swatches, an owl, a fox, dots, and more.
You can also opt to download the file to remove the rug altogether.

16. Less Infant Hovering Mod for Sims 4 by a.deep.indigo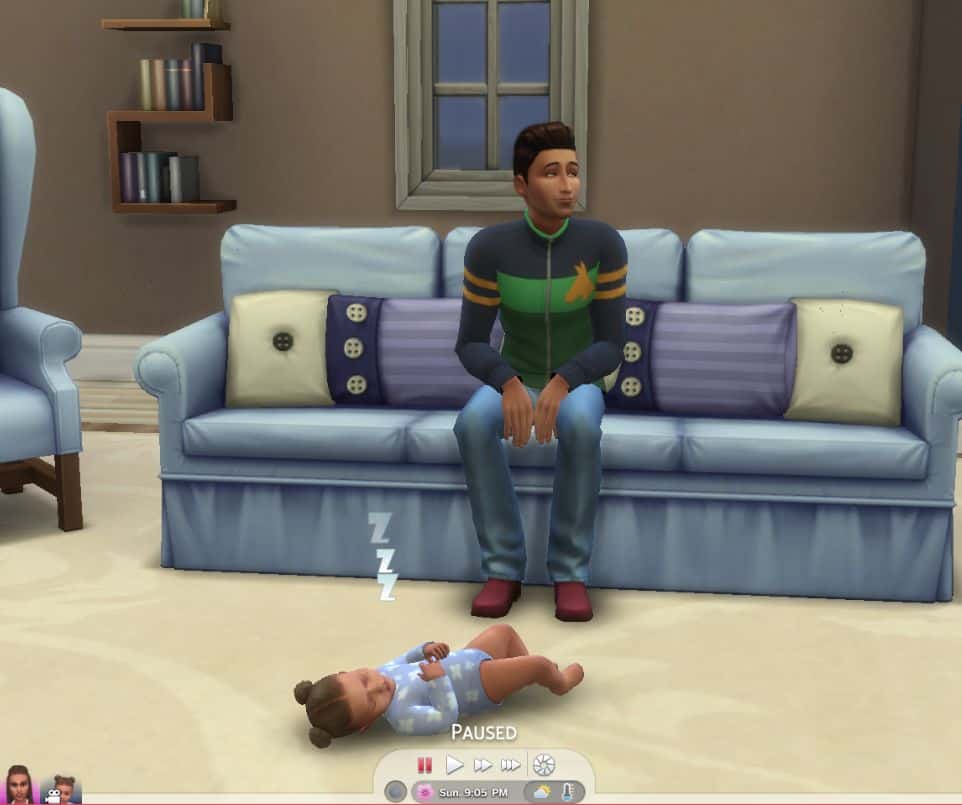 While infants are adorable, raising kids is tiresome in sims 4.
With this infant mod, you can reduce the need for adult sims to hover over their tiny tot.
This helpful mod will reduce your sim's need to check in as often and give them more time to enjoy other interests.

17. Sims 4 Growing Together Playmat by SimsLabs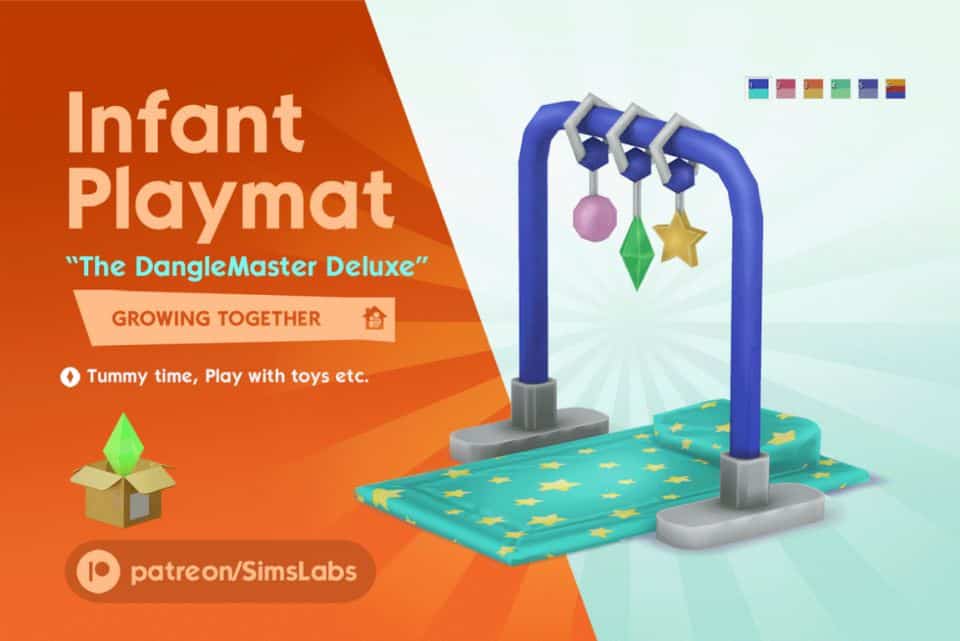 This infant playmat is to work with the Growing Together expansion pack.
This playmat is fully functional and allows for the popular tummy time.
Your infants can also play with their toys and parents.

Sims 4 Infant Mods: Final Thoughts
I hope you found some new sims 4 infant mods to try out with your sims infants.
Mods not only improve your gameplay possibilities but are also super convenient for disabling annoying aspects of the game.
If you come across any new infant mods you think we should share, leave us a comment below or tag us on our Tumblr.
More Sims 4 Mods

And don't forget to share and save this pin for later!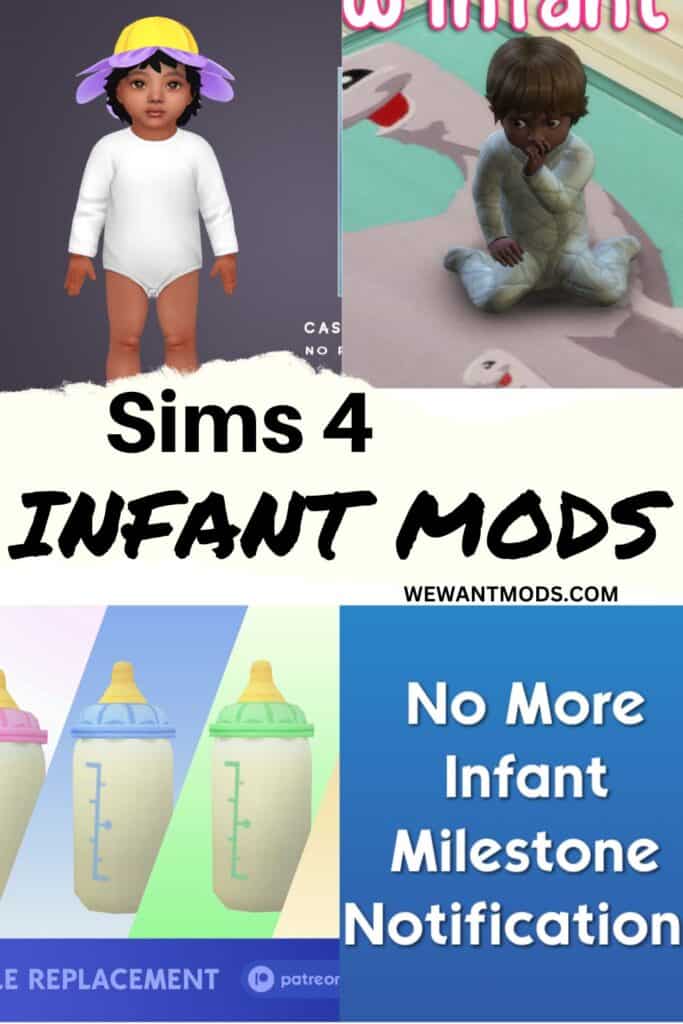 17 Newest Sims 4 Infant Mods [Updated April 2023]