25+ Sims 4 Restaurant Mods: Have Fun With Food
Want more out of sims dining experience?
Add new custom content to your gameplay with these Sims 4 Restaurant Mods.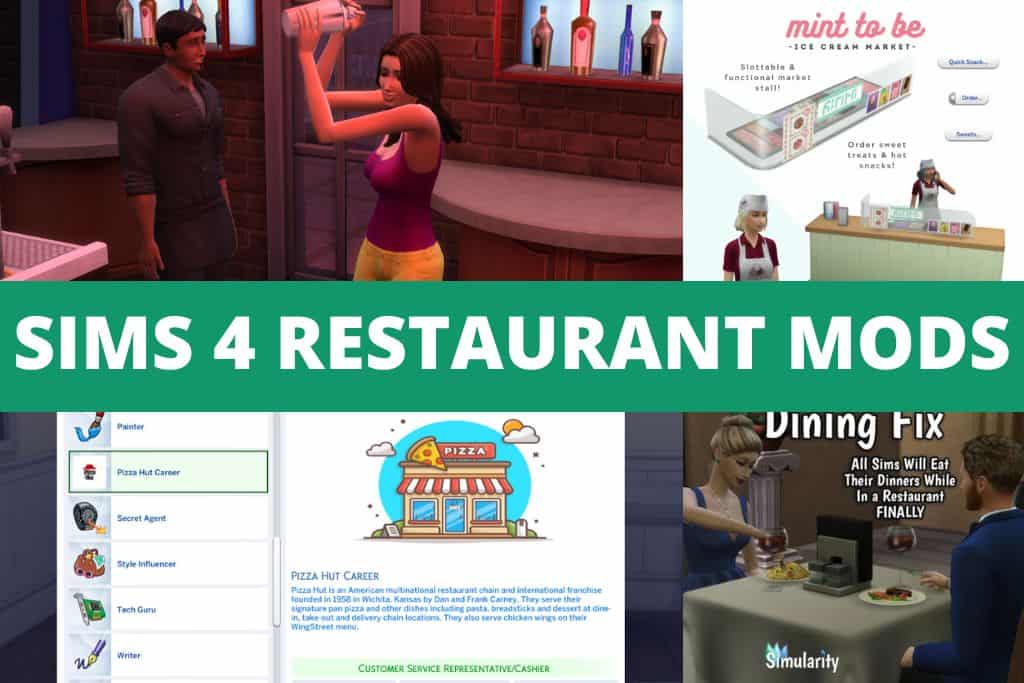 Opening up and managing a restaurant courtesy of the Dine Out GP can be rewarding and lots of fun.
But we can always do with some extra mods to keep the game fresh.
Plus, we're always lucky to find fun creations made by the amazing modders in the sims 4 community.
Let's check out these restaurant mods, shall we?
Oh, and if you need some convenient cheats, you can find the list of sims 4 restaurant cheats here.
Disclaimer: The following mods are neither endorsed nor affiliated with The Sims, Maxis, or Electronic Arts. Any use of mods (custom content or game mods) should be done with caution and with the knowledge that there may be risks.
Selection of Sims 4 Restaurant Mods
I've found a bunch of sims 4 restaurant mods that'll add new food-related content to your gameplay.
While many of the restaurant mods require The Sims 4: Dine Out GP, we did find some that are base game compatible.
1. Sims 4 Restaurant Mods by BeautifulLache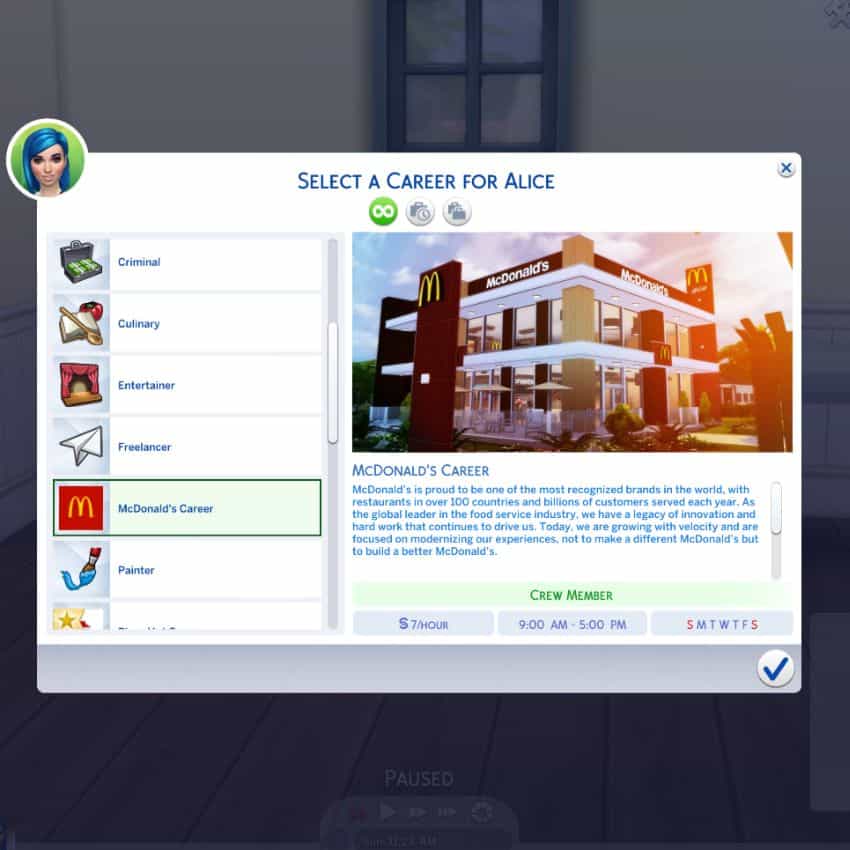 Make your sims part of the fast food restaurant industry with a career in one of the leading food franchises in the world.
This collection of restaurant career mods includes 10 big names, like:
Arby's
Subway
Taco Bell
Burger King
McDonald's
And more
Your sims can work their way up the corporate ladder by changing job positions as they level up.
Because these career mods are base game compatible, they're rabbit hole-styled jobs.

2. Sims 4 Restaurant Event Mod by KiaraSims4Mods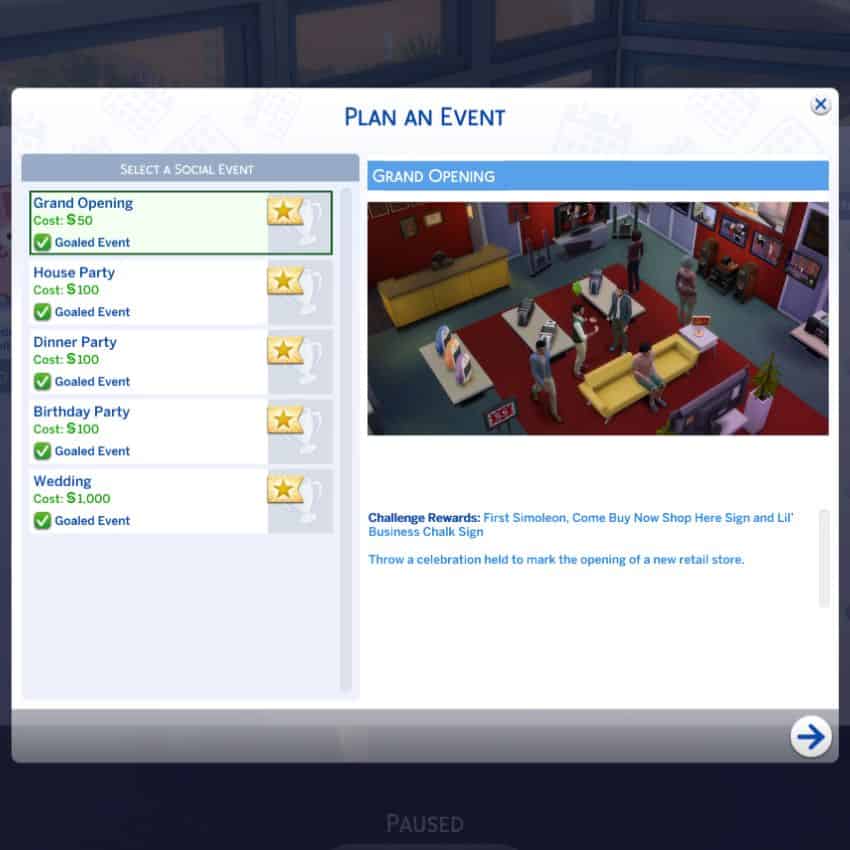 This mod requires The Sims 4: Dine Out game pack.
Plan your restaurant's big day by organizing its grand opening through an event mod.
You'll be challenged with a series of small goals to accomplish on your restaurant's launch day.
At the end of the event, you'll be awarded some simoleons and a menu sign for your new business.

3. No Restaurant Bill Mod by LittleMsSam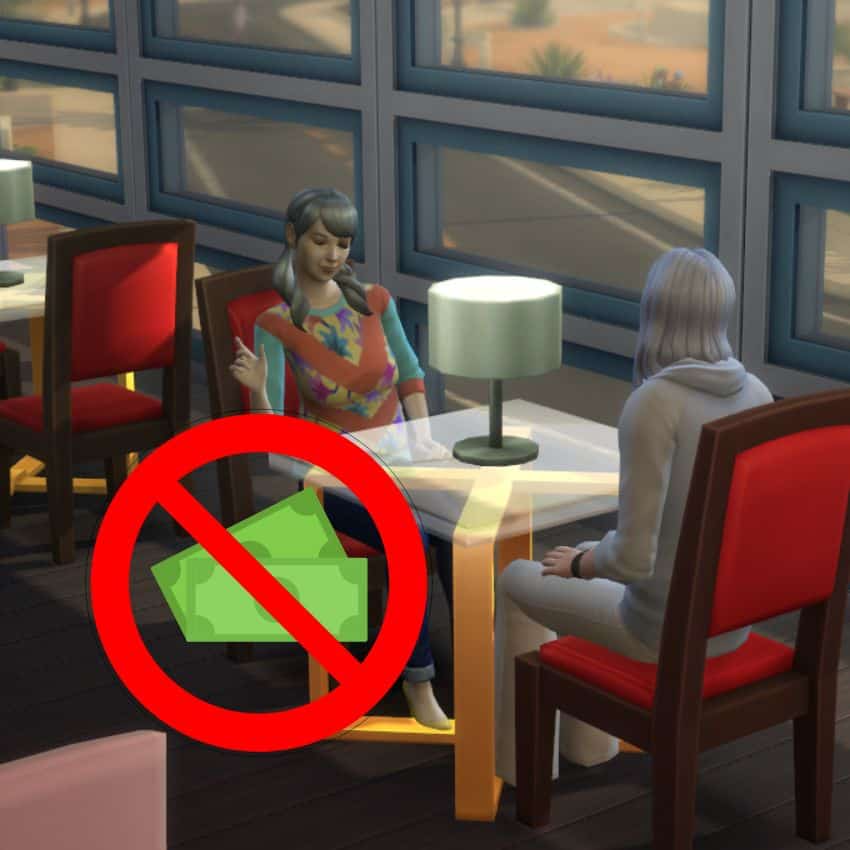 This mod requires The Sims 4: Dine Out GP.
This simple restaurant mod allows your sims to be treated to a free lunch when another sim invites them.
This mod adds an interaction option to 'End the Restaurant Visit' when talking with the waiter.
By choosing this option, your sim will get to skip the restaurant bill.
If your sim leaves the lot without selecting the new interaction, their free meal ticket is gone.

4. Sims 4 Food Hoarder Mod by Ravasheen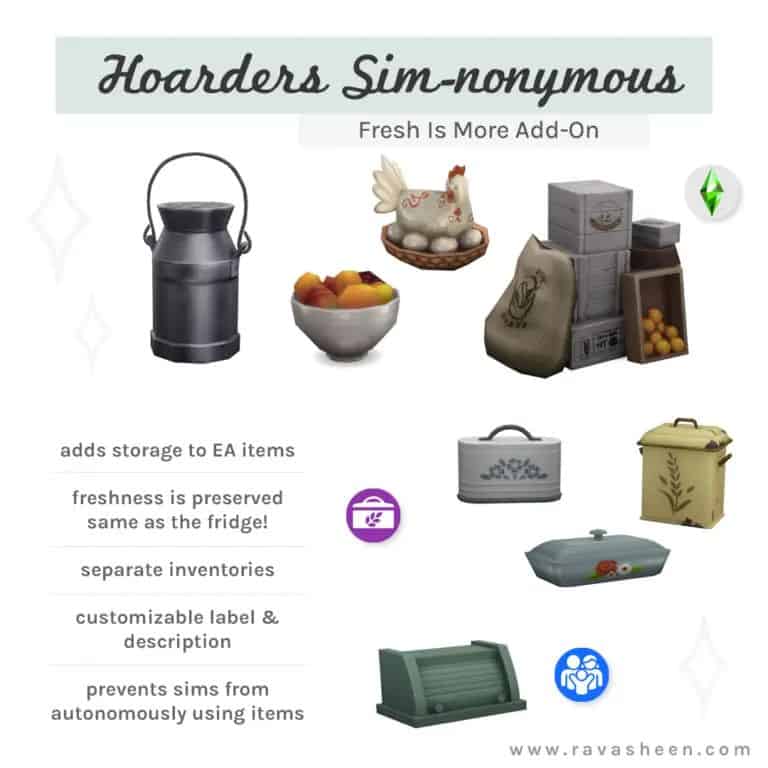 This set of sims 4 restaurant mods contains several items to store food.
Storing your sim's food in one of these objects will prevent your sims from using up their inventory.
That way, their stash won't deplete as fast.
Plus, the stored food's freshness will be extended just like when they use a fridge.
Extra perks: These food containers work off the grid and don't require ice or power.

5. Sims 4 Dine Out Reloaded by Carl's Guides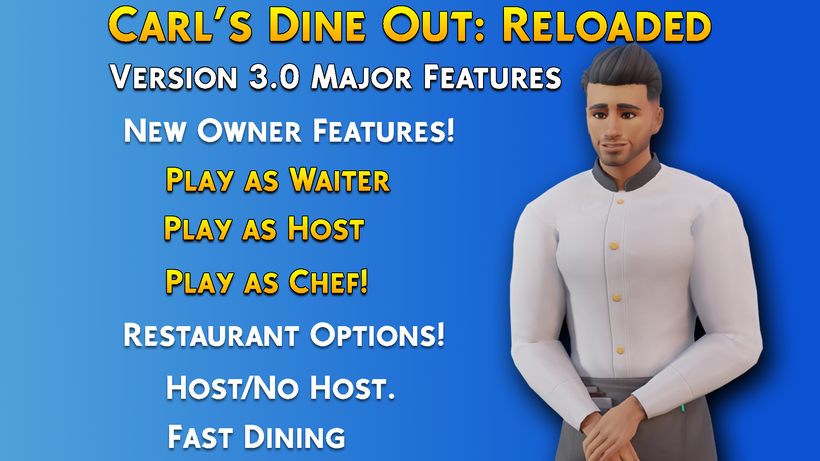 Of all the sims 4 restaurant mods, this one is a must-have for many reasons.
It improves the gameplay by adding new "hands-on" abilities to the owner, like:
Taking customers to their table
Taking food orders
Cooking the meals
Delivering the food to the tables
You can modify how the restaurant operates through added options, like:
Whether or not you show your sims to their seats
The waiters' responsibilities
Make your main sim part of the kitchen as an active chef
Slow down customers from eating and leaving too fast by extending their stay at the restaurant
This mod has a lot to offer and has been updated many times, so read up on the download page for all the details.

6. Order At The Bar Mod by Somik and Severinka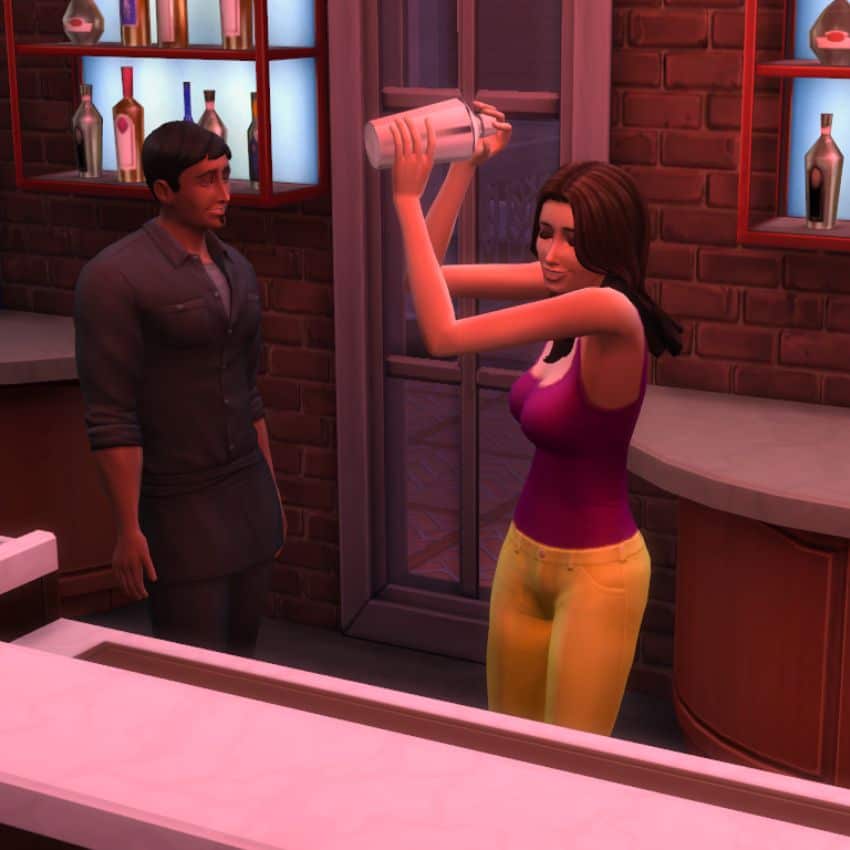 This mod allows your sims to have more drink options at the bar and be able to order snacks as well.
Other features include:
Having your sims be able to order a round of drinks for others
Getting discounts on drinks during happy hour
Celebrities ordering expensive drinks
Sims enjoying self-serve, mixing their own drinks
There are two versions of this mod, so download accordingly.
The first version has full access but requires having specific expansion packs, like:
Get Together
City Living
Get Famous
The second file is for base game users, which limits your sims to some of the mod's functionalities.

7. Sims 4 Restaurant Owner Mod by KiaraSims4Mods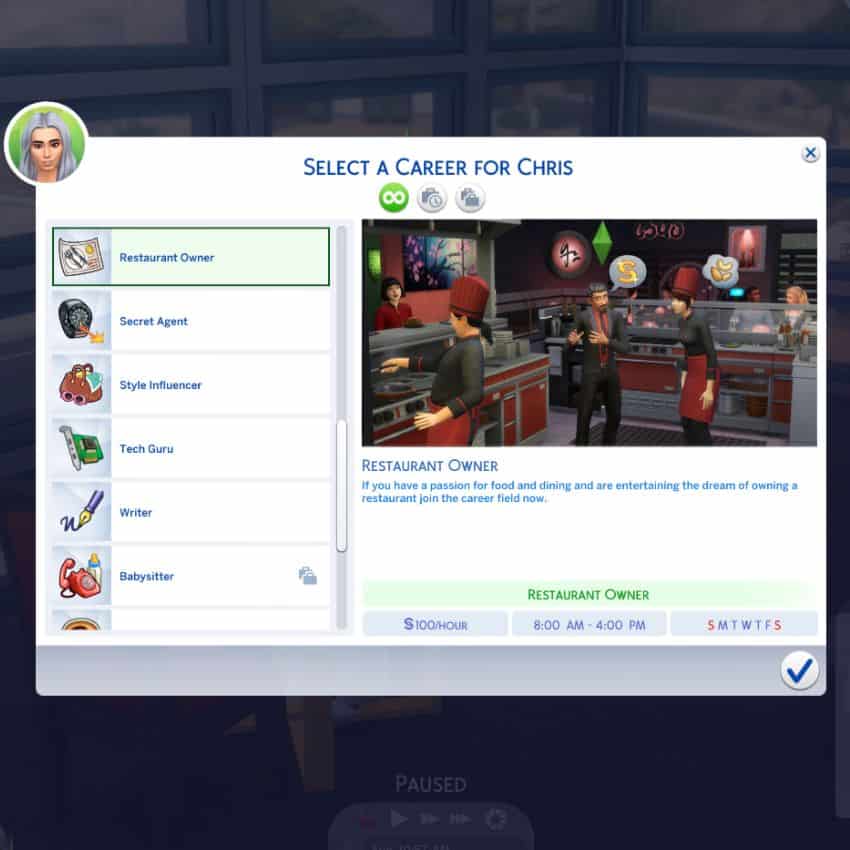 This mod requires The Sims 4: Dine Out GP.
This mod allows your sims to be a Restaurant Owner as a career choice.
Your sims start as a potential restaurant owner to become the real deal.
Unlike other career choices, there are no promotions throughout your sims' career.
If your sims are starting their own restaurant as a part of the whole Dine Out experience, they could make a career out of it.
You will need to grab the XML Injector linked at the top of the download page.

8. Mexican Food Stall Overhaul by QMBiBi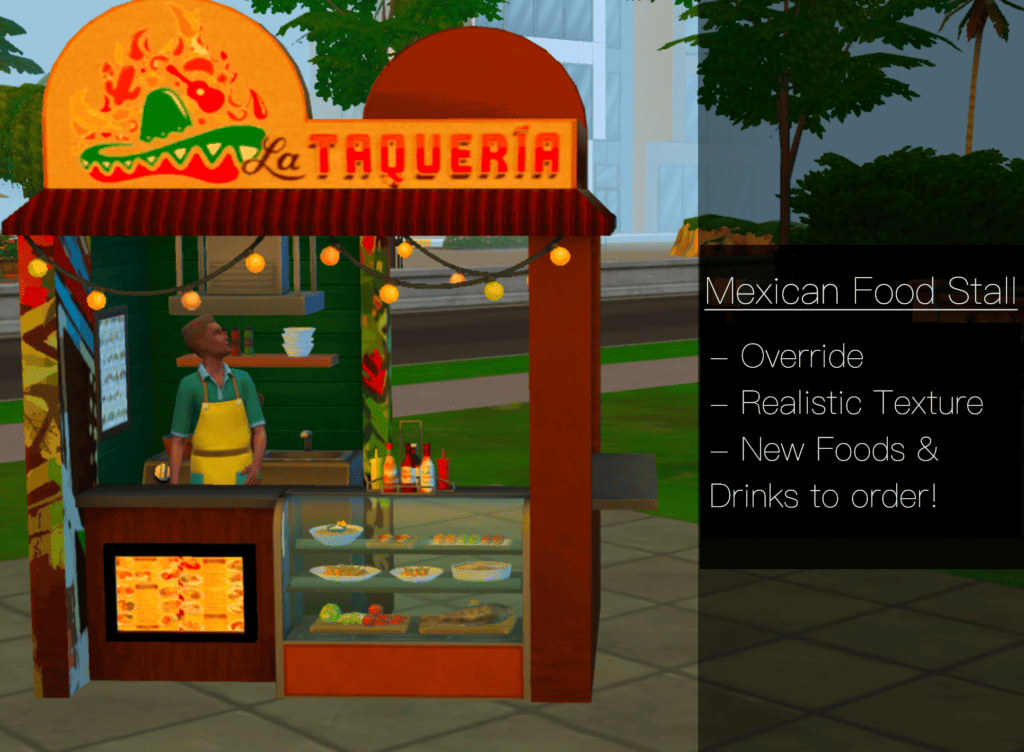 This mod requires The Sims 4: City Living expansion pack.
With the help of these sims 4 restaurant mods, the City Living's Mexican Food Stall is under new management.
The stall will get a new paint job and more realistic textures.
On top of the old restaurant menu, sims will get to pick from nine new recipes, such as:
Elote
Nachos
Churros
Fish Tacos
Quessabirria tacos
And more
With a fresh new look and menu, the Mexican food stall has never been this mouthwatering.

9. Sims 4 Restaurant Career by BeautifulLache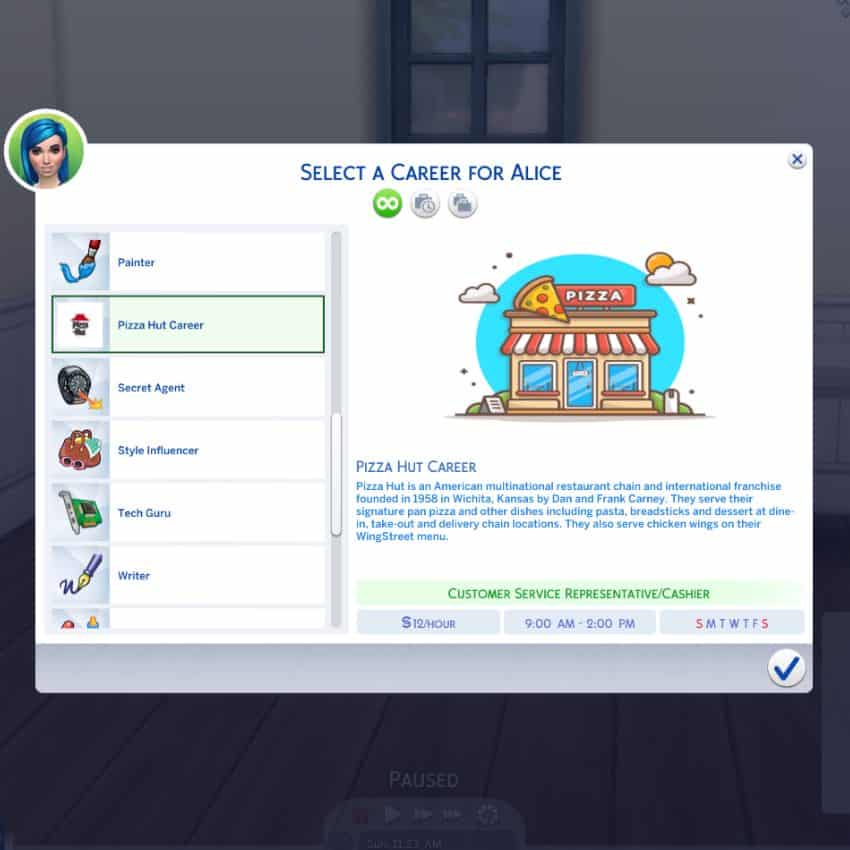 Are you looking for a career choice in the food business for your sims?
This sims 4 restaurant mod will allow your sims to pursue a career at the famous pizza franchise Pizza Hut.
Sims aged teens and up can apply for a Customer Service Representative or Cashier job.
Your sims can become General Managers after gaining enough restaurant experience to level up their careers to level 5.

10. Business Uniform Mod in Sims 4 by FDSims4Mods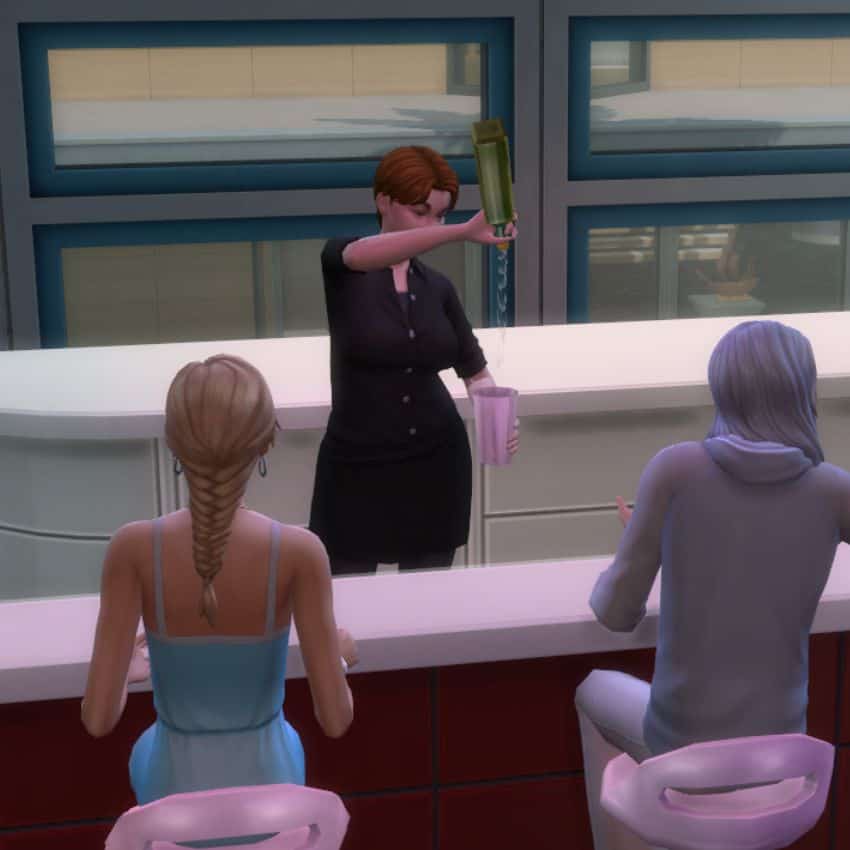 This mod requires The Sims 4: Get To Work EP.
For a more professional and realistic restaurant experience, your sims should wear uniforms.
With the help of this sims 4 restaurant mod, you can assign uniforms to non-playable characters or NPCs.
Read how to assign the uniforms by clicking on the download page.
But first, make sure you install Scumbumbo's XML Injector script mod.

11. Sims 4 Restaurant Mod Dining Fix by Simularity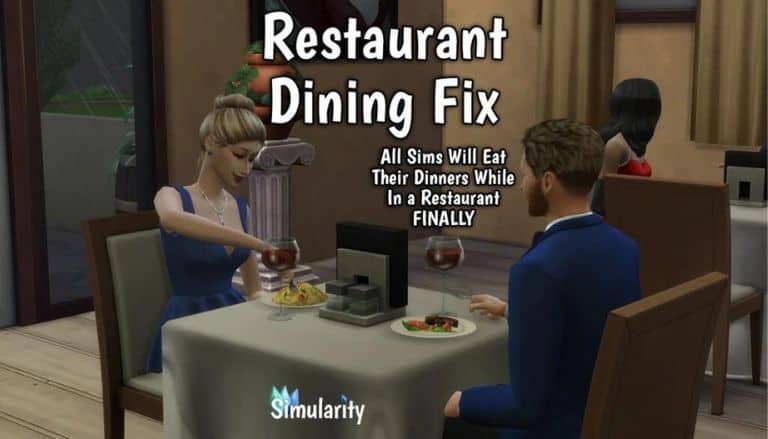 This mod requires The Sims 4: Dine Out GP.
This interesting sims 4 restaurant mod changes how your sims eat.
This tweak fixes the annoying issue where your sims just drink but never actually eat or finish their meal.
The mod makes your sims eat their food first before moving on to drinks.

12. Sims 4 Restaurant Host Career by KiaraSims4Mods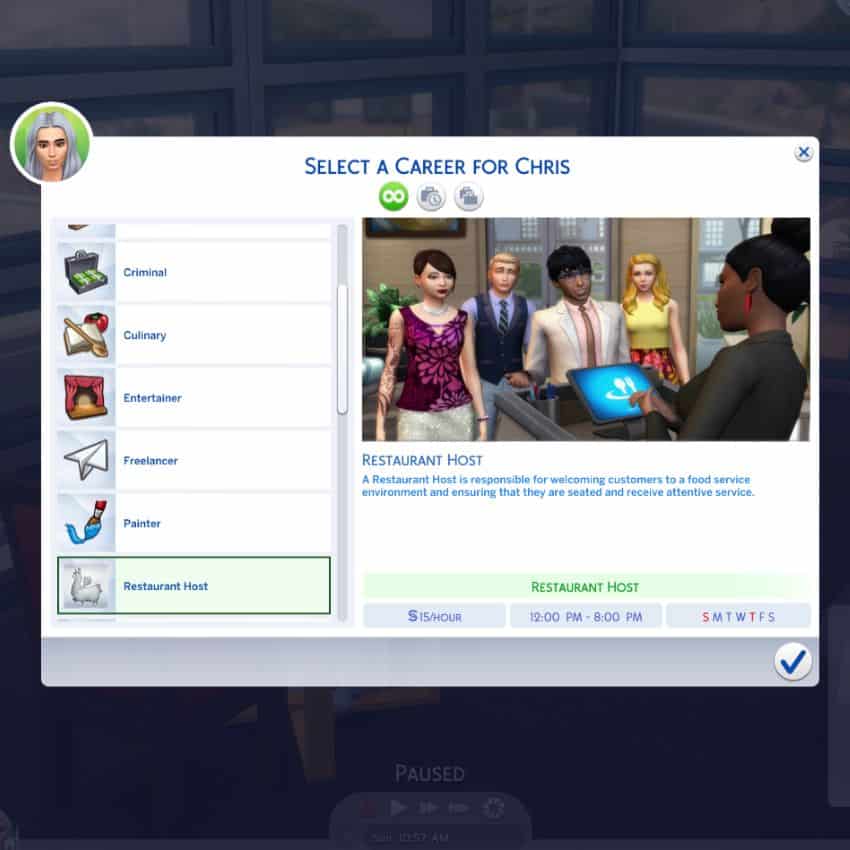 With the help of this sims 4 restaurant mod, get your sims a full-time job as a Restaurant Host.
This restaurant career does not offer any promotion, meaning your sims will forever remain a Host until they quit.
If your sims want to be part of the restaurant business, it's a good starter job, on top of being on the afternoon shift.
Working the second shift gives your sims their mornings to do other stuff.
The XML Injector is also required for this mod; it's linked on the download page.

13. Spicy Food Reaction Mod by Robin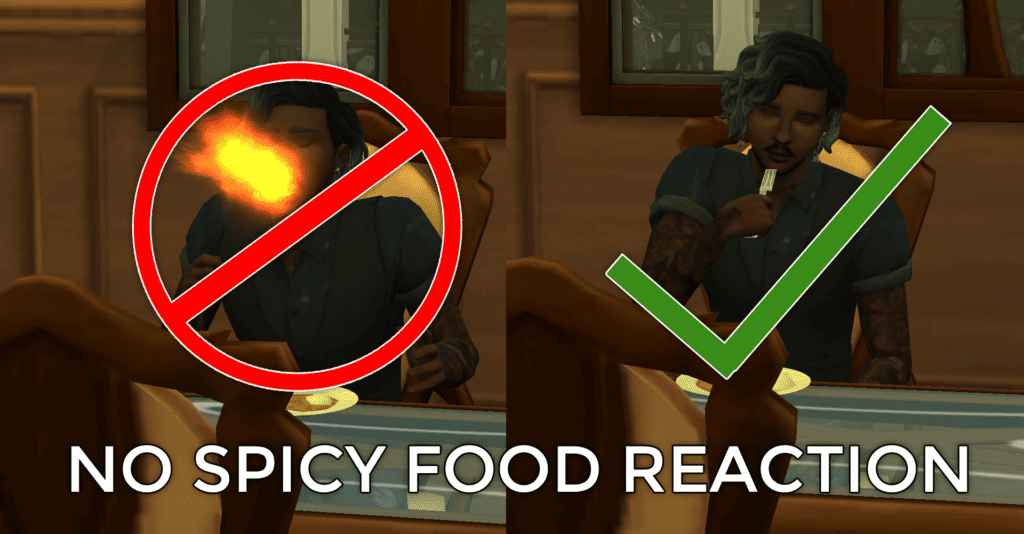 This restaurant mod changes the way your sims react when eating spicy food.
It removes the animation where the sims panic when eating something deliciously spicy.
The animation is quite amusing, but it can get a tad annoying when your sims constantly react to each bite of spicy food they take.
In a way, this mod is a time saver. More eating, less whining.

14. Sims 4 Alcohol Mod by Basemental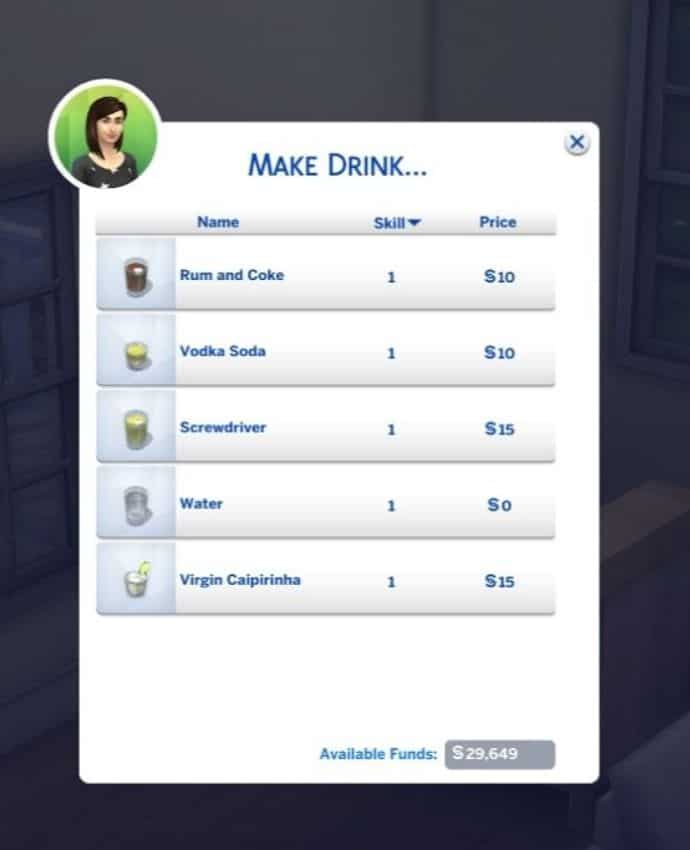 Are you tired of being limited to ordering juice at a restaurant or a bar?
With the help of this sims 4 restaurant mod, your sims' drinks will contain the real stuff and its effects.
By drinking too much alcohol, your sims will be drunk and be hung over the next day, just like in real life.
It also comes with the Bouncer lot trait, allowing someone to stand watch, watch for underage drinking, or be assigned at the door.
This mod brings a touch of realism to the adult lives of our sims.
Most importantly, your sims will be able to drink alcohol in restaurants.

15. Functional Beer Mod by Somik and Severinka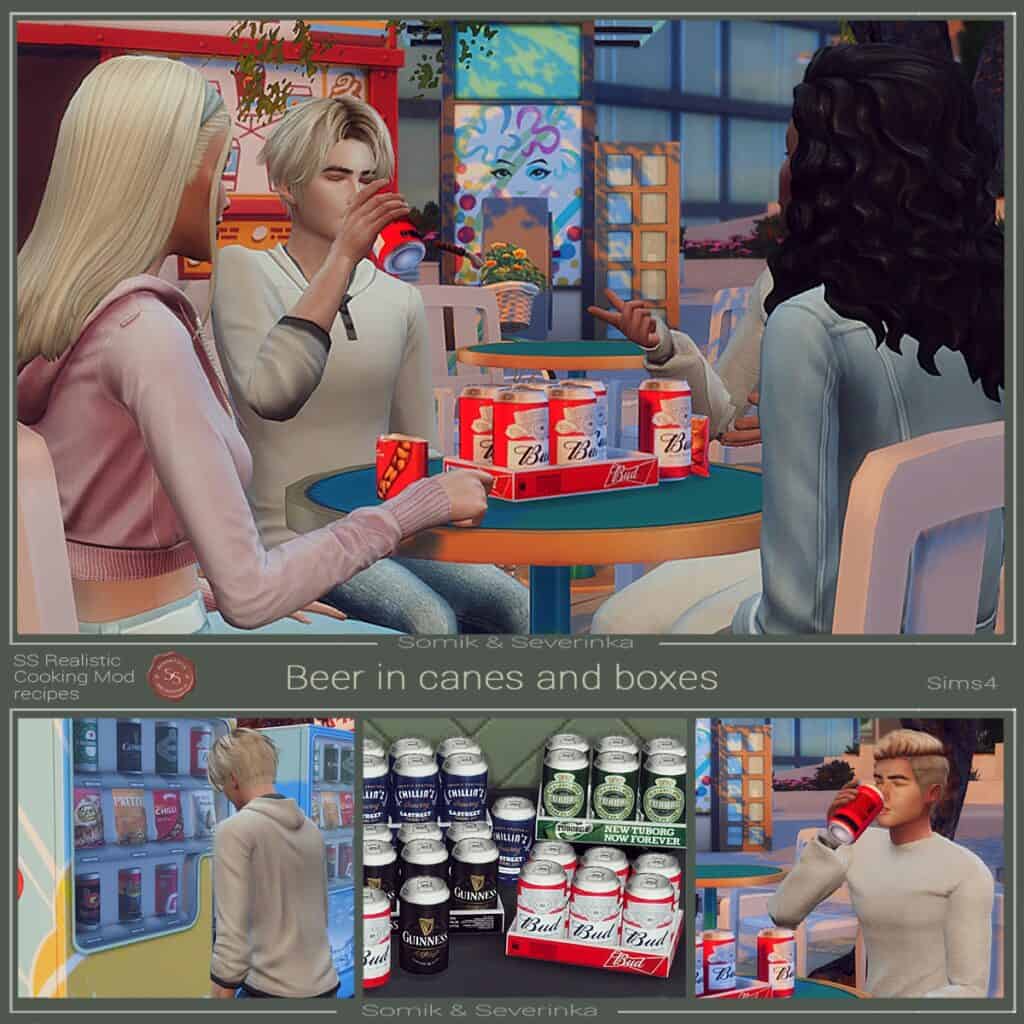 Adding this mod to your game lets your sims drink from six popular beer brands, like Heineken or Budweiser.
Your sims can get these beer cans from vending machines, retail stores, and restaurants.
You can also get functional boxes of beers, but only if you have the Eco Lifestyle EP.
You can combine this mod with the Basemental Alcohol listed previously if you want the added effects of drinking beer.

16. Ice Cream Market Mod by Ravasheen
With the sims 4 restaurant mod, you can have your own ice cream shop.
This mod includes a functional ice cream stall that you can place on any flat surface.
The stall lets you order sweet or hot savory snacks through an interactive menu.
Snacks include ice cream, cookies, cupcakes, salad, pizza, pretzels, and more.
Sims operating the stall will automatically wear a custom uniform.
You also get some lovely decorations, like ice cream signs, to place on the floor or the wall.
The best part is that it's all base game compatible.

17. Chicken Restaurant Career Bundle by BeautifulLache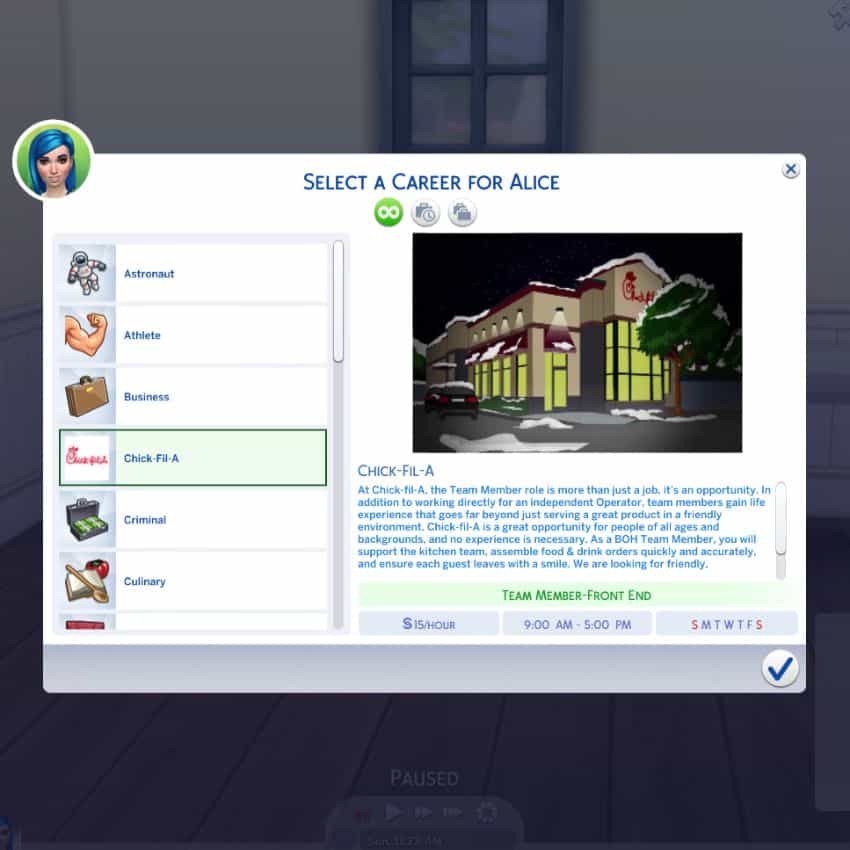 For more careers for your sims involving popular food franchises, this Sims 4 restaurant mod offers many job openings.
Your sims can work in five famous chicken food places, which are:
KFC
Chick-Fil-A
Popeye's
Zaxby's
Bojangles
All these places hire teens to older sims, but they all differ in career levels and promotions.
So, your sims can work their way up to a future manager position.

18. Waiter Career in Sims 4 by KiaraSims4Mods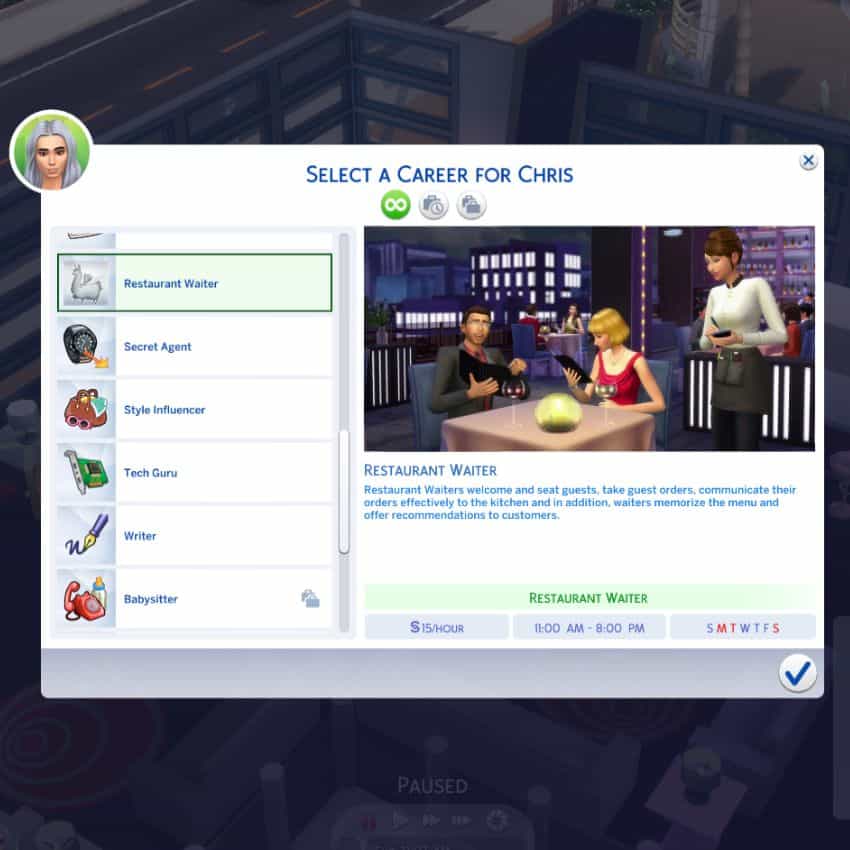 This mod requires The Sims 4: Dine Out GP.
This mod is an alternative to the Restaurant Host career listed at #12.
Your sims can work at a restaurant as a Waiter, which also does not provide any form of promotion.
This rabbit hole-style job is for the afternoon shift.
Don't forget to grab the XML Injector for this mod.

19. Starbucks Coffee Stand Mod by QMBiBi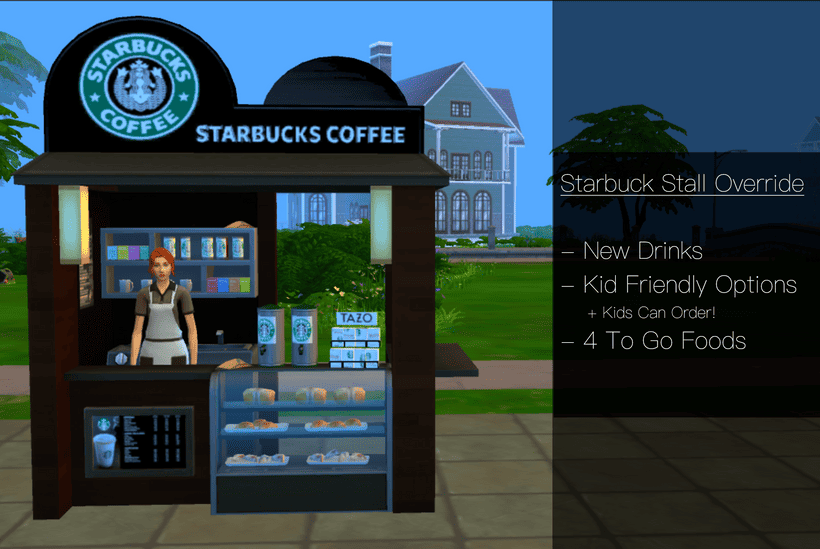 This mod requires The Sims 4: City Living EP.
This sims 4 restaurant mod is for overhauling another food stand.
It's just like the previously listed Mexican food stand, but this time it's for Starbucks coffee.
There's a full menu of custom food and drinks, and you can even order food to go.
This Starbucks coffee stand is also kid-friendly; they can also order food.

20. Restaurant Insurance Mod by Nickyclem1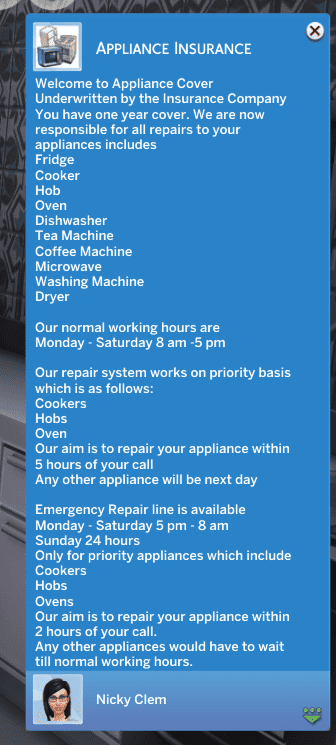 Managing a restaurant can be a hassle, and things can get annoying when something breaks.
But not as annoying as paying the handyman every time something needs repair.
This mod allows you to buy insurance for 1000 Simoleons that'll cover your sims' appliances for 100 Sim calendar days.
You can purchase the insurance and book an emergency repair using the newly added phone app.
The cookers, hobs, and oven are the only appliances that are repairable 24/7.
Other appliances can be repaired during regular business hours.

21. Sims 4 Restaurant Additional Staff Mod by C821118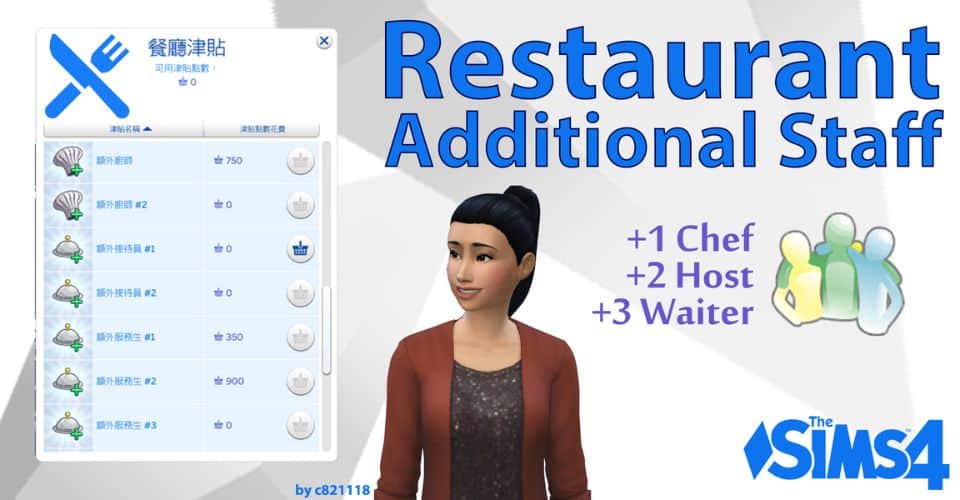 This mod requires Sims 4: Dine Out GP.
If your restaurant could use additional staff, these sims 4 restaurant mods can help.
With these mods, you can add up to:
One more chef
Two other hosts
Three extra waiters
You can add one or more of these staff members based on your restaurant's current needs.
Each staff type is optional.
If you use any of them, you'll need to install two required files for these mods to work.

22. Sims 4 Ranch Nectar in Restaurant Menu by Icemunmun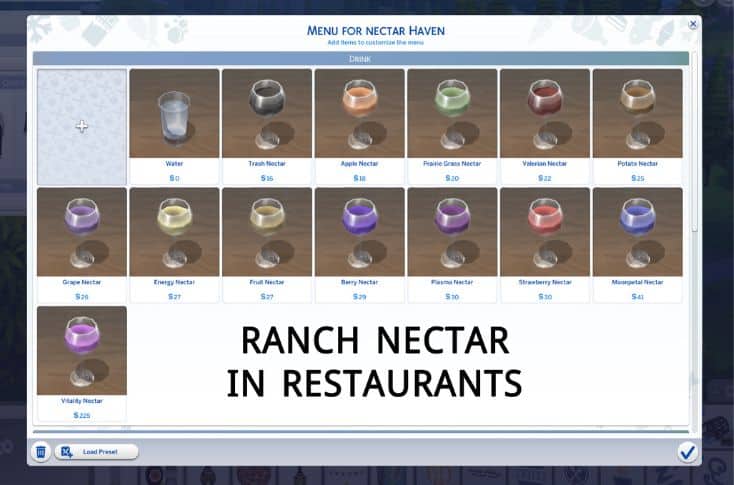 This mod requires Sims 4: Dine Out GP and Horse Ranch EP.
A new feature from the Horse Ranch expansion pack is Nectar Making, which your sims can also consume and enjoy.
This sims 4 restaurant mod adds these delightful drinks to the menu in various flavors.
Now, sims enjoying a meal at your restaurant can benefit from these new drink options.

23. Hire Specific Staff at Sims 4 Restaurant by LittleMsSam

This mod requires Sims 4: Dine Out GP.
Since your sims are running their restaurant, it's only fair that they can hire who they want as staff.
This restaurant mod for Sims 4 allows you to hire whoever you want, including family members.
For those sims to appear in the Hire Window, you must assign them a trait from a newly added pie menu interaction.
Choosing the Restaurant Employees interaction from the Host Station will allow you to give sims the Chef, Host, or Waiter trait.
Specific criteria must be met for sims to appear in the Hire Window, like :
Cooking skill level 5 for chefs
Aged Young Adult or older
No careers
No aliens
No vampires
And other requirements

24. Restaurant Location for Wedding Events Mod by The Daily Plumbob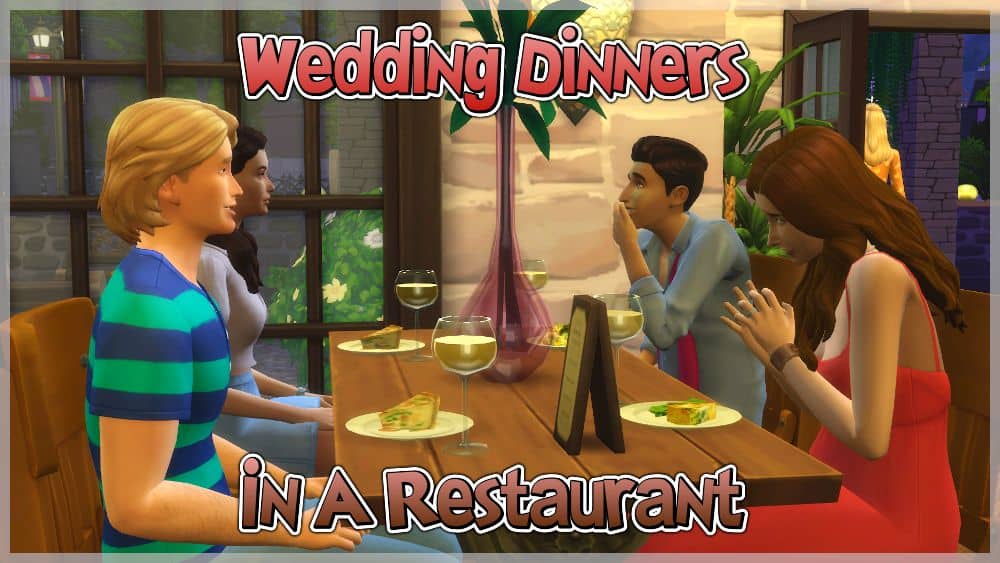 This mod requires Sims 4: My Wedding Stories GP.
Using these sims 4 restaurant mods, you can plan wedding-related events at restaurants.
Having both Dine Out and My Wedding Stories, restaurants should definitely be on the list of places where your sims can celebrate their big day.
Now, restaurants show up in the list of places for certain wedding events, such as:
Engagement Dinners
Rehearsal Dinners
Wedding Receptions

25. More Menu Options for Sims 4 Restaurant by MizoreYukii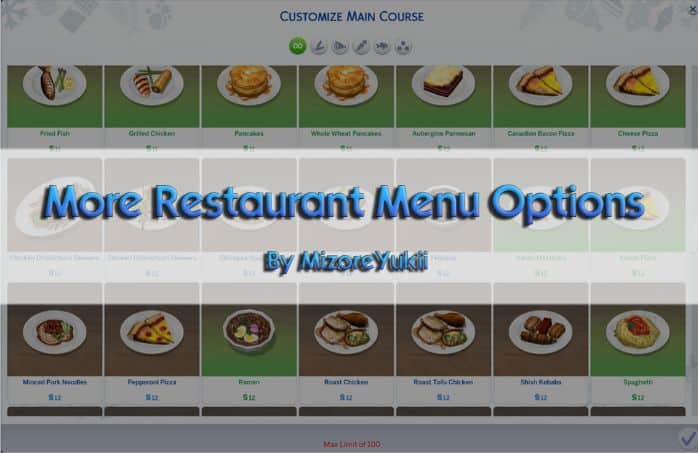 This mod requires Sims 4: Dine Out GP.
If you want more restaurant menu options, these sims 4 restaurant mods come in two flavors.
You can choose between having a total of 50 or 100 food items for each menu category.
So, your sims will no longer be limited to the game's 30 default menu choices for appetizers, entrees, etc.
This restaurant menu overhaul will add meals from different cuisines like Italian, Brazilian, Vegan, and many more.

26. Hire Teen for Restaurant Mod by C821118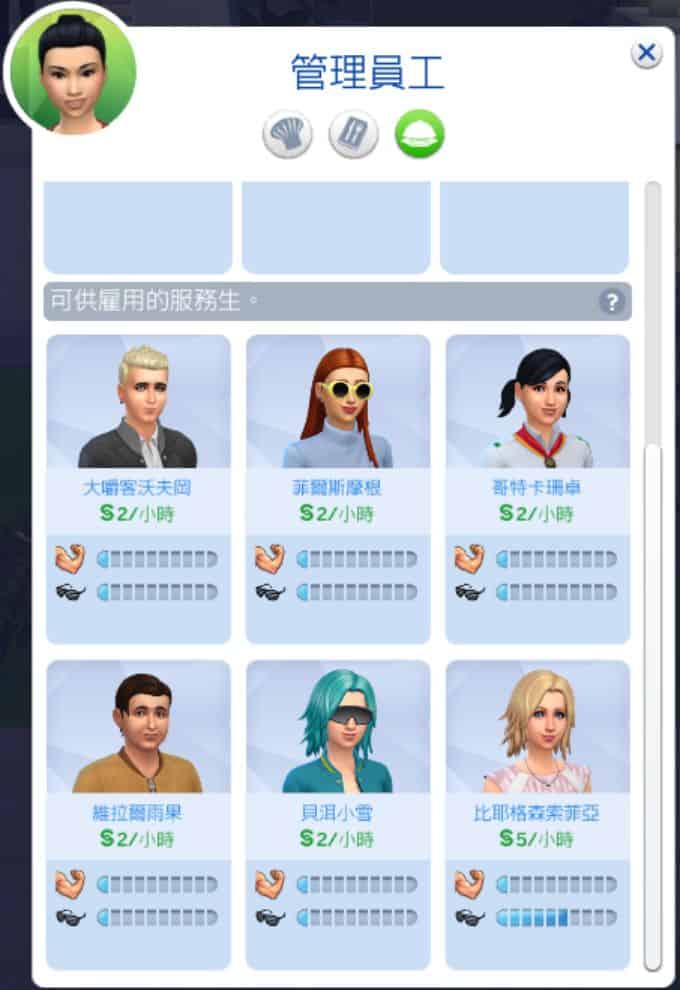 This mod requires Sims 4: Dine Out GP.
Are you looking to hire young employees for your sims 4 restaurant?
This restaurant mod lets you hire only teen sims as your staff.
However, there's another version of this mod if you don't want your restaurant to be handled exclusively by teens.
With the second version, the list of job applicants will now include Teens in addition to the existing Young Adults, Adults, and Elders.

27. Sims 4 Fast Food Counter Mod by Littlbowbub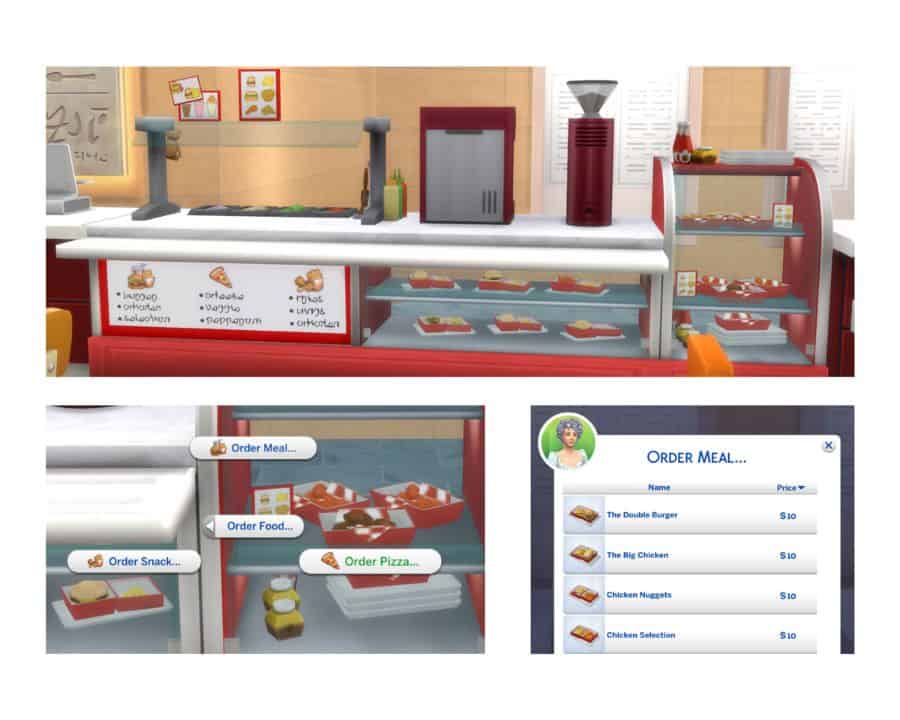 This restaurant mod requires Sims 4: Get Together EP
Are your sims thinking of opening up a fast food restaurant?
If so, they will need this fast food counter which conveniently comes in 4 swatches (black, white, red/black and red/white).
Plus, what fast food joint is complete without some amazing drinks?
You can grab the drink machine linked on the download page which makes a mix of hot and cold drinks (slushies, milkshakes, sodas, gingerbread latte and more).
Sims 4 Restaurant Mods: Final Thoughts
Hopefully, this list of sims 4 restaurant mods has provided a few new tools to help you manage your food establishment.
If you don't have the Dine Out GP, you can still enjoy food-related mods like careers or even make a fully functional ice cream shop.
If you have any questions or suggestions, feel free to leave us a comment below or tag us on Tumblr.
And don't forget to share and save this pin for later!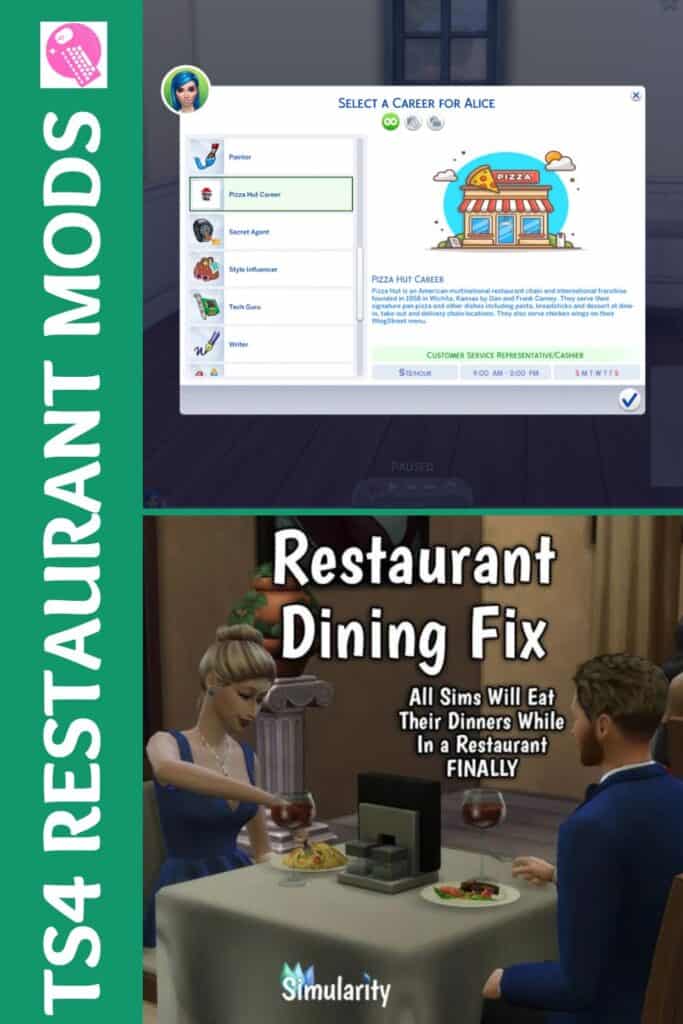 Other Sims 4 Mod Lists
25+ Sims 4 Restaurant Mods: Have Fun With Food