17+ Sims 4 Romance Mods: Keep The Flame Alive
Can't get enough romance out of your favorite sims couple?
With these Sims 4 Romance Mods, your sims will be closer than ever.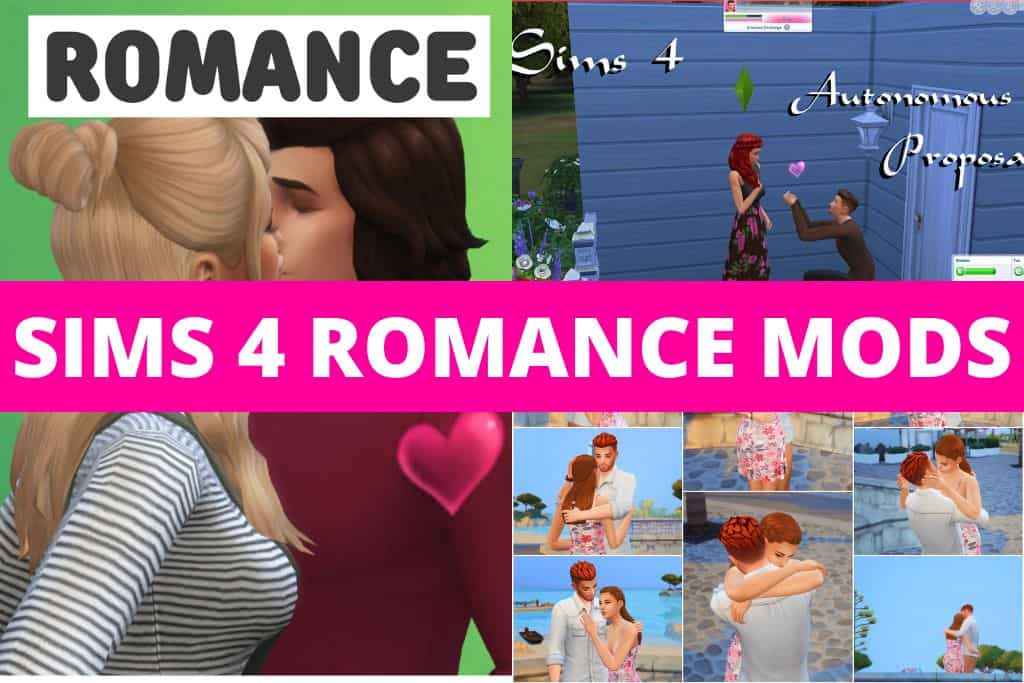 Following your sims throughout their life can be rewarding.
And when they fall in love, our heart melts for them.
With sims 4 romance mods, you can enhance almost every aspect of your sims' love lives.
So, let's take your sims' romance to the next level. Are you up for it?
Disclaimer: The following mods are neither endorsed nor affiliated with The Sims, Maxis, or Electronic Arts. Any use of mods (custom content or game mods) should be done with caution and with the knowledge that there may be risks.
Cutest Sims 4 Romance Mods
Some of these mods require the XML Injector to work.
If you don't have it, you might as well install it preemptively.
1. Sims 4 Romance Mods by Katverse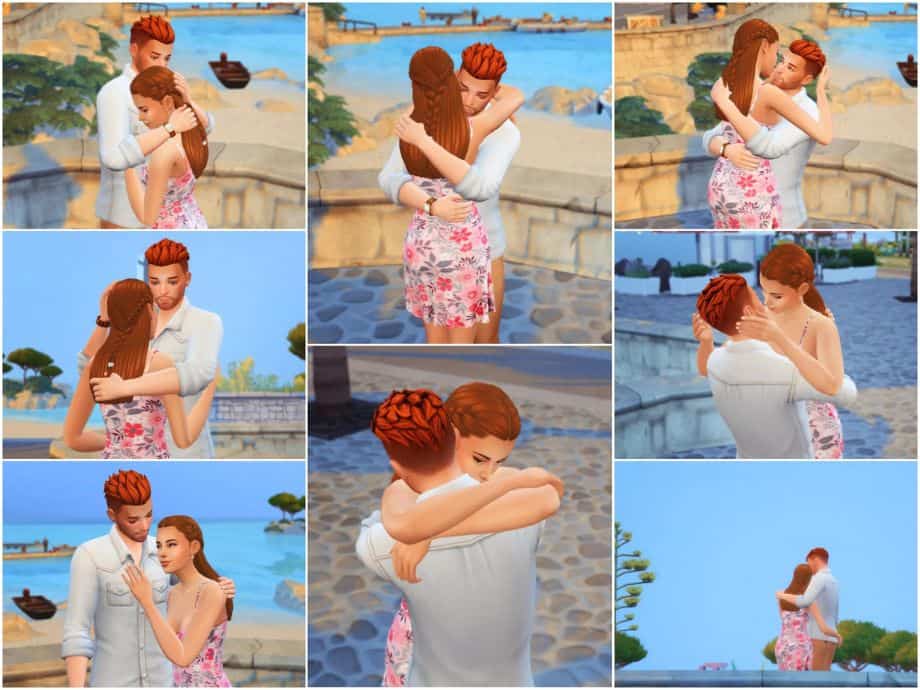 If you want to take sweet pictures of your favorite couple, you can do just that with this pack of couple poses.
This set of sims 4 romance mods features your sims couple in 5 loving embraces.
Pair any of these poses with a gorgeous background, and some GShade presets will make stunning photos.

2. Sims 4 Romantic Relationship Tweak by PolarBearSims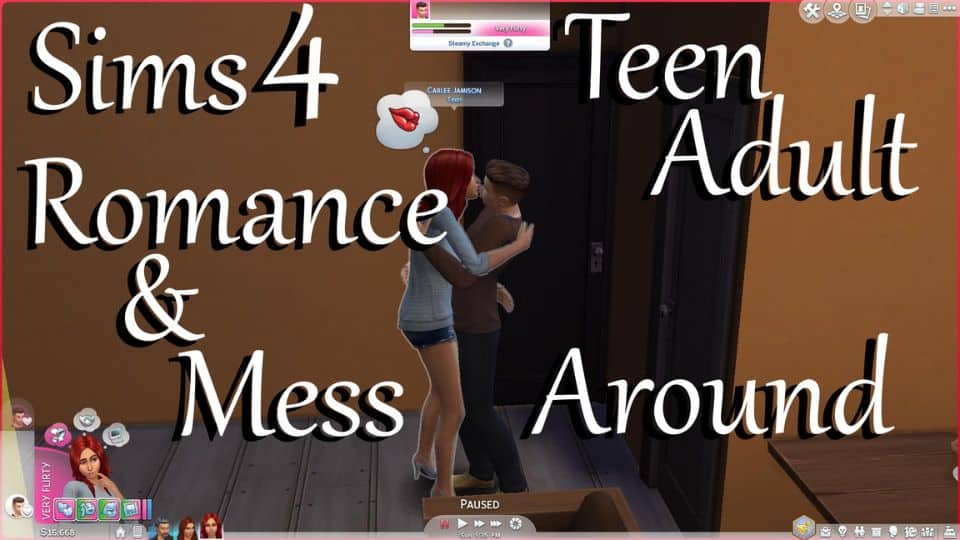 Do you have a sim teen and adult relationship unable to progress?
When a teen sims couple suddenly falls into different age groups due to aging, they can no longer pursue their romantic relationship.
Adding this romance mod to your game allows your teenage sim to continue or start a new romance with an adult sim.

3. New Social Interactions Mod by JellyPaws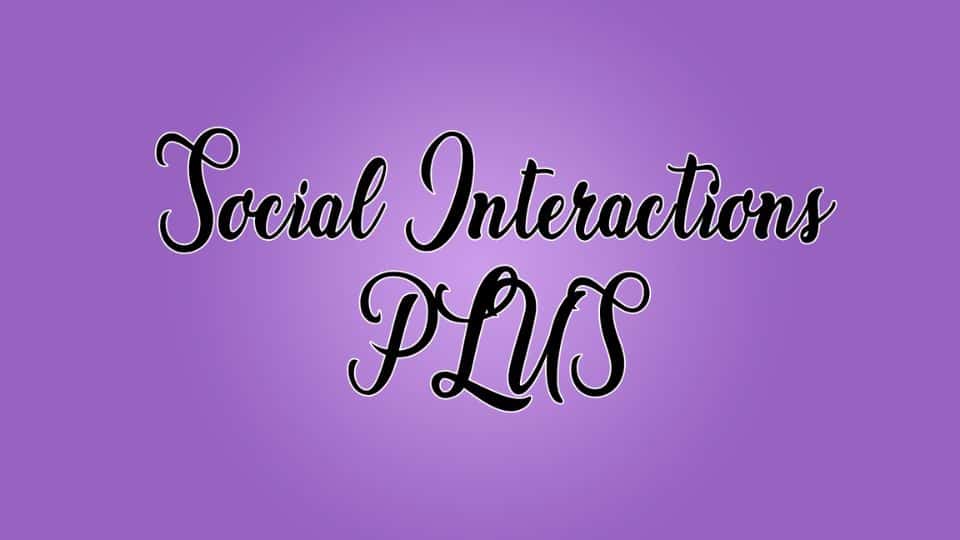 This mod adds a ton of new social interactions for your sims.
These added interactions are for various categories, like romance, friendliness, mischief, and more.
Your sims will also get new storytelling opportunities and whims along with the new interactions.

4. Sims 4 Romance Event Mod by KiaraSims4Mods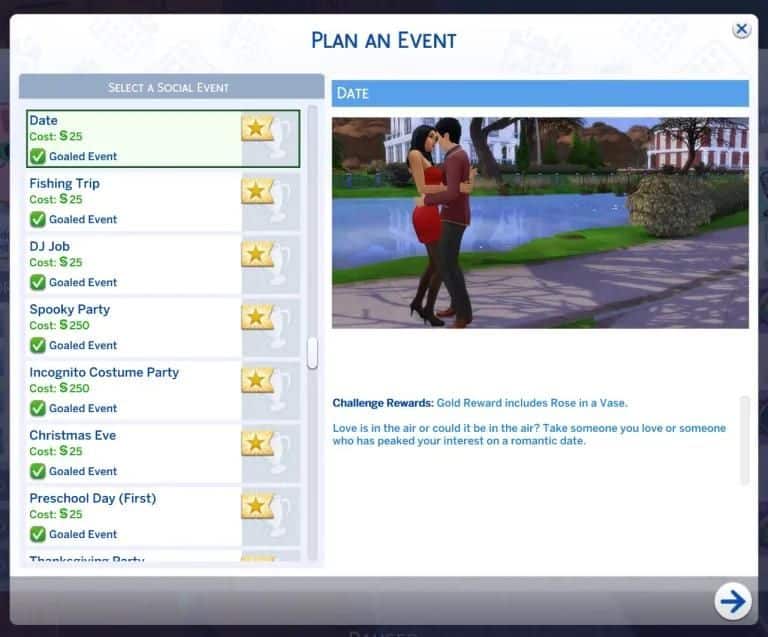 This mod requires The Sims 4: Seasons expansion pack.
Set your sims up with a date by planning an event using this sims 4 romance mod.
Successfully achieve numerous goals during your date and win a prize.
A lovely rose in a vase is a nice reward, but the real prize here is love.

5. Romantic Skygaze Mod by Sacrificial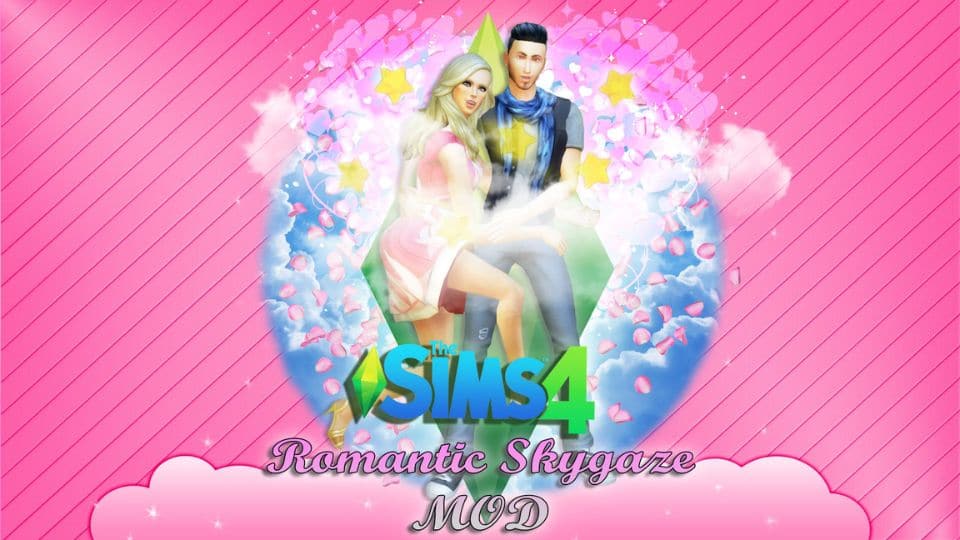 Add new romantic interactions for your two lovebirds.
Under the Romance category of your pie menu, you'll be able to choose to cuddle while sky gazing.
During the daytime, your sims will either sky gaze or they will star gaze during the night.
Depending on which of the two, your sims will gain different moodlets, increasing their romantic relationship.

6. Sims 4 Romance Trait Mods by Chingyu1023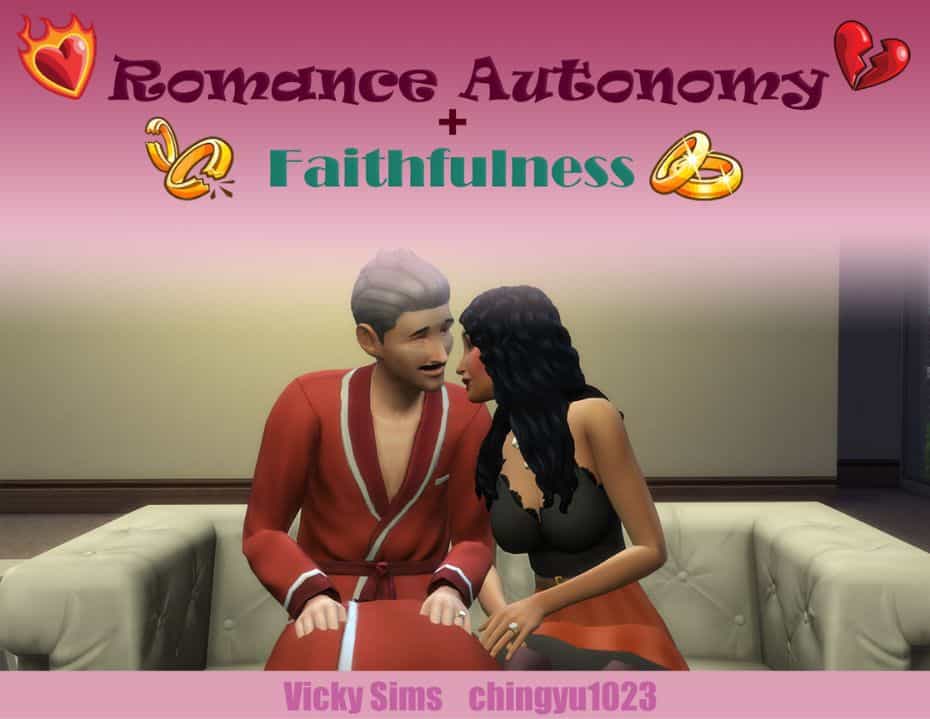 These sims 4 romance mods will alter romance autonomy and control faithfulness.
You can acquire nine Faithfulness traits through the CAS Screen or the Reward Store.
They have separate files, so install the one you want, if not both.
To name drop a few, some of the new traits are:
Nostalgic
Loyal
Seductive
True-Hearted
Depending on the traits assigned to your sims, they will have romance autonomy.
Make sure you don't have the Better Romance mod installed due to compatibility issues with this mod.

7. Sims 4 Romance Pose Pack by Simmireen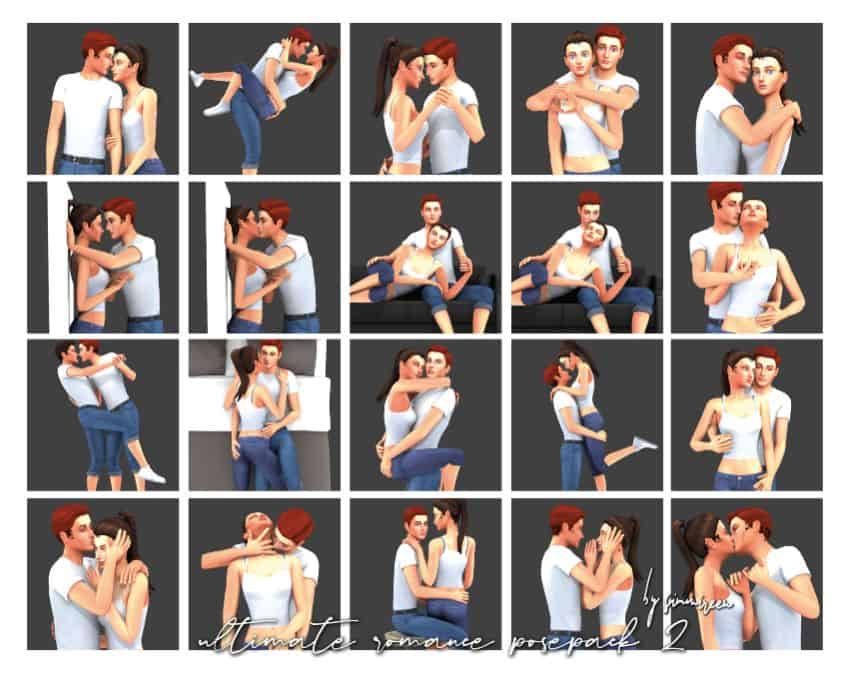 This sims 4 romance mod comes with 20 lovey-dovey couple poses.
This pose pack is gender-neutral, but there could be some slight alignment issues depending on your sims-bodies.
The poses make stunning, sexy, and cute pictures of your sims.

8. SimDa Dating App for Sims 4 by LittleMsSam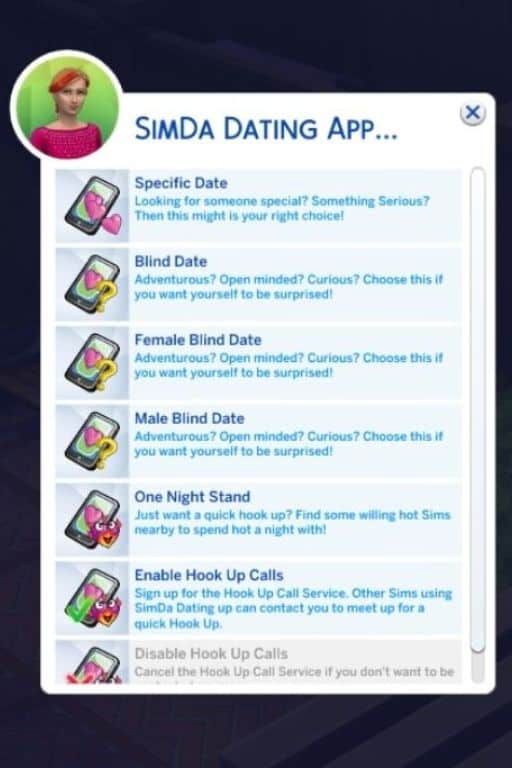 Level up your sims dating game with this sims 4 romance mod.
This mod will add a dating app on your sims phone, where you can meet other sims.
Your sims can go on a date with a random sim or someone of their choosing.
Or keep things simple by spicing up your sims' love life with a one-night stand.
We have a full guide on the Sims 4 SimDa Dating App if you need more information.

9. Romance Interactions Mods by Katie_Mods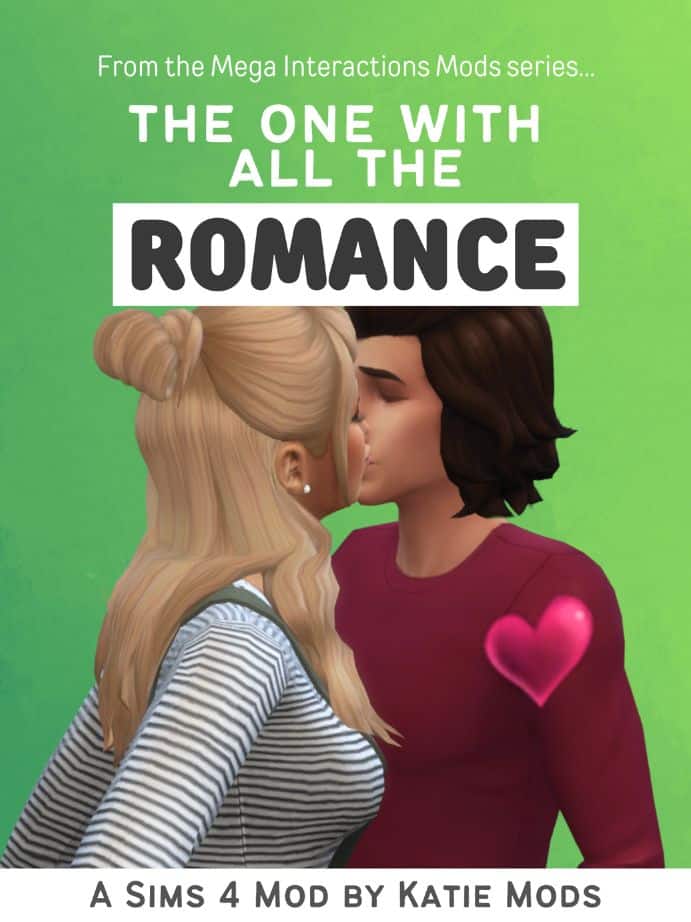 This set of sims 4 romance mods adds a bunch of interactions when talking to a potential love interest.
Your sims will have the option to do general romantic actions, like showing appreciation.
They'll have more options for getting to know the other sim.
Pick-up lines have also been added to flirt your way into a potential sim's heart.
There are many added features to improve your sims' romantic relationship.
Not everything is sunshine and rainbows, as there are also new interactions for arguing or breaking up.

10. Sims 4 Anniversary Event Mod by KiaraSims4Mods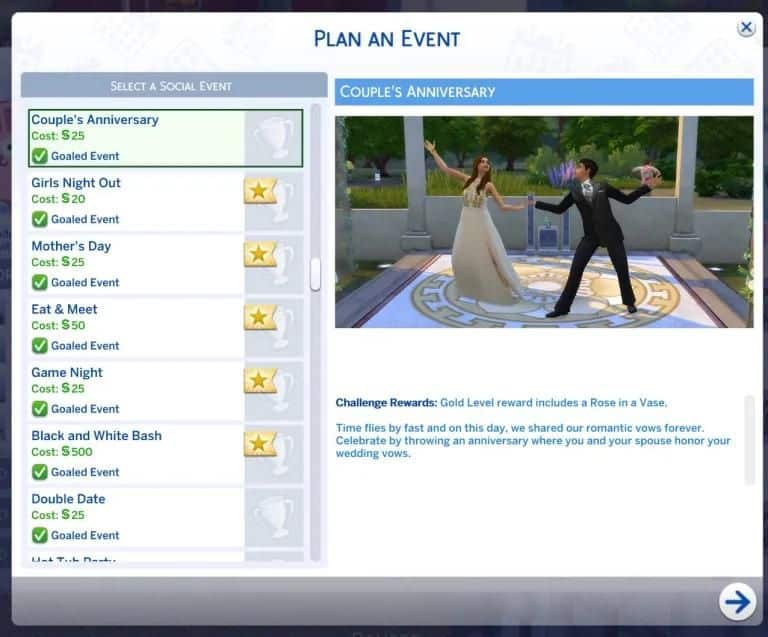 This mod requires The Sims 4: Seasons EP and the My Wedding Stories game pack.
This sims 4 romance mod is for an event challenge celebrating your sim couple's anniversary.
You'll go through a series of small goals while achieving the main one of renewing your sims vows.
After completing the event challenge, you'll win a gold-level reward, which includes a rose in a vase.

11. Sims 4 Passionate Romance Mod by Sacrificial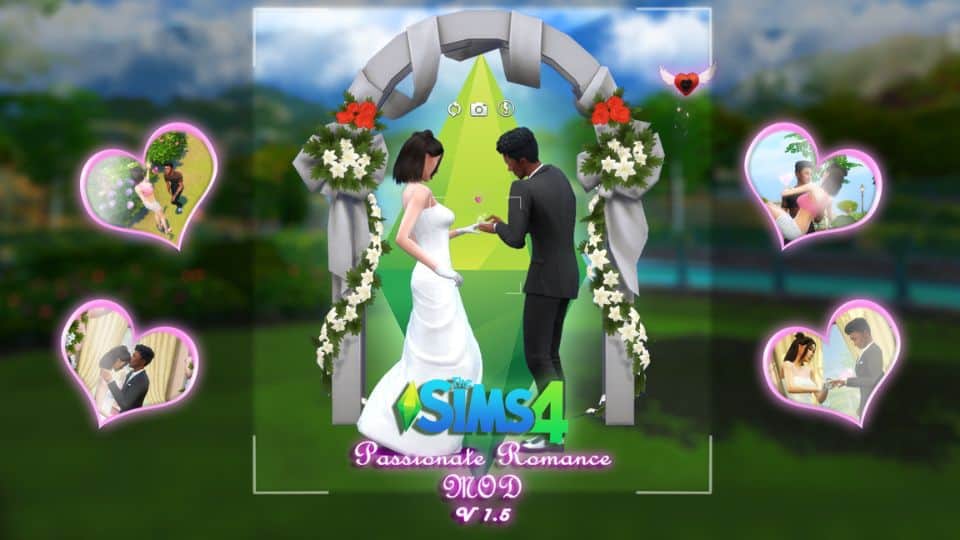 This romantic mod will capture the precious moment in your sims' lives.
You can take photos of your sims when they propose to each other or pictures of them during their big day.
Using the new camera system and provided poses, you can capture these magical moments to treasure forever.
You can access these functionalities through the pie menu under Passionate Romance.
As an extra perk for singles sims, there's a Winged Heart Camera object that you can buy.
This neat little gizmo will randomly spawn a sim based on the age and gender you chose before selecting the Wish for Love interaction.
Your sim with automatically go on a date with the spawned sim.

12. Sims 4 Hugging Pose Set by Rebouks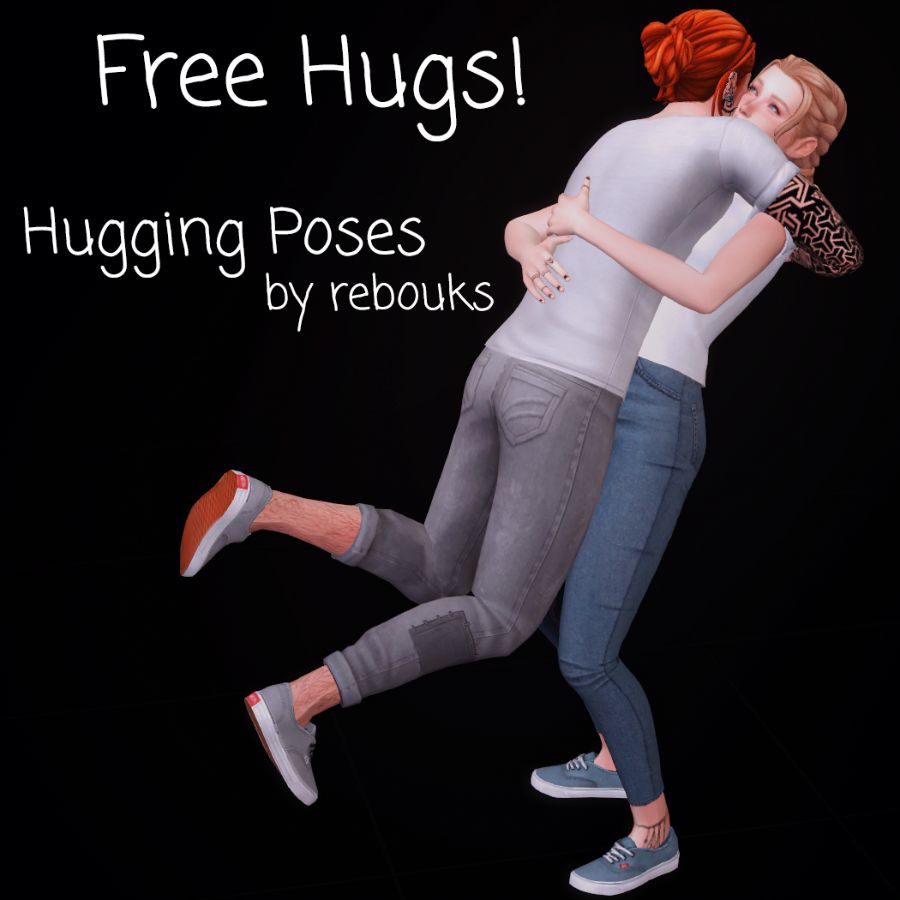 Bring your sims closer than ever with this set of couples' poses.
This sims 4 romance mod includes 20 poses of your couple hugging, including some sweet, tender moments.
These romantic poses are for two sims, regardless of gender.

13. Wonderful Whims Mod by TurboDriver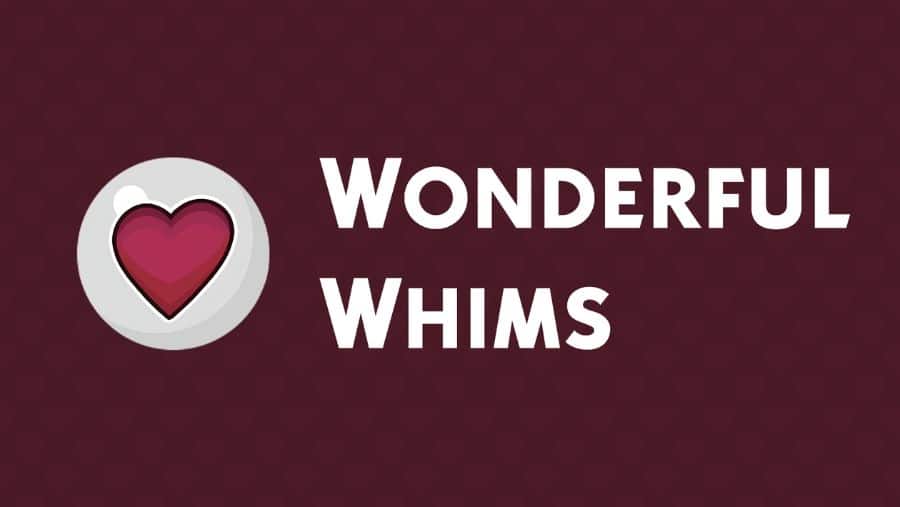 This popular mod covers multiple personal aspects of your sims' lives.
By changing some of these mechanics, you can affect how the game plays out by modifying certain things like:
Pregnancy
Birth Control
Menstrual Cycles
Sweating
And many more
The most important aspect you can change is your sim's preference in terms of attractiveness toward other sims.
This element significantly influences how things pan out on your sims' quest to find love.

14. Open Love Life Mod by Lumpinou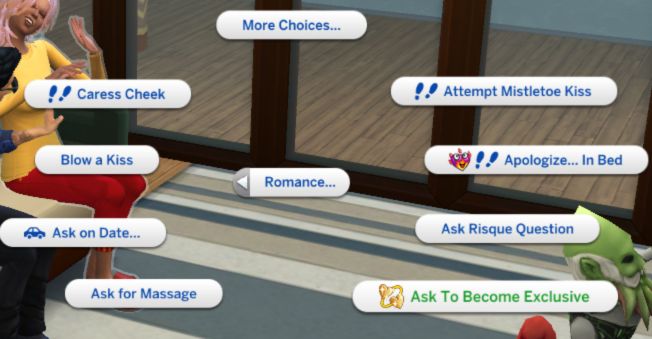 Change your sims' relationship preference by using this romance mod.
You can enable them to pursue an open or exclusive relationship.
Things may not bode well if the two sims don't share the same preference.
Luckily, with this mod, you can modify other sims' preferences to match your sims' values.
Sims in open relationships can switch and go exclusive if they choose to.
There are also multiple interactions available to inquire about non-exclusive relationships.

15. Autonomous Proposals Mod by PolarBearSims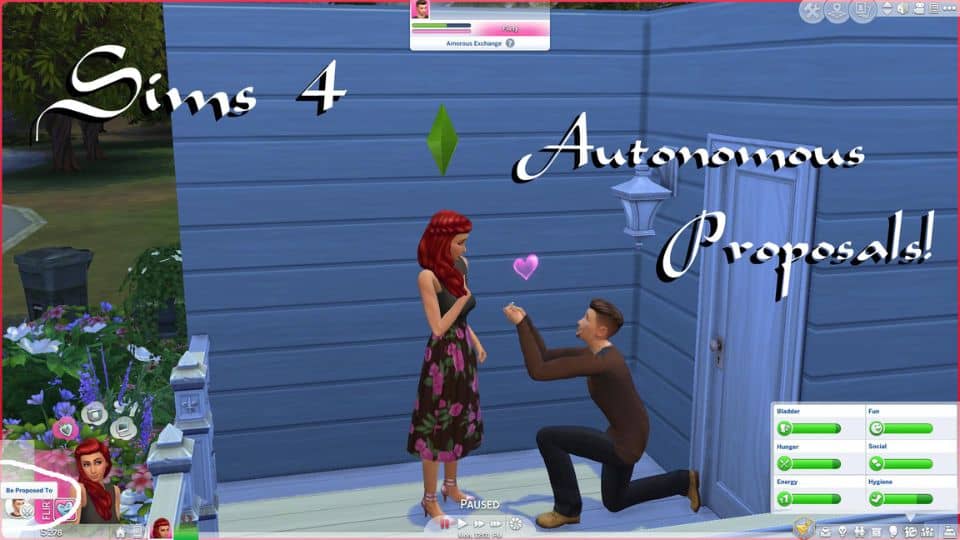 With these sims 4 romance mods, you can let nature take its course.
The changes this mod offers let your sims take their love lives into their own hands.
Being on auto-pilot, your sims can:
Propose to a sim on their own
Autonomously breakup or divorce
Get proposed to by another sim outside of the household
Get into polygamous relationships
And many more

16. First Love in Sims 4 by LittleMsSam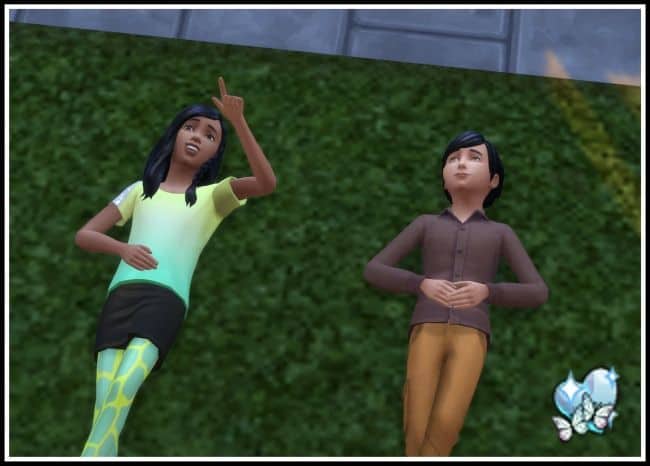 There's nothing cuter than your first love.
When building up friendships, when the level is high enough, this romance mod will add a new pie menu called First Love.
With these new options, your sims will get to:
Confess their crush to someone
Exchange numbers
Hug
Visit their crush, if the Social Activities mod is installed
Ask to be boyfriend/girlfriend
And many more cute interactions
There are a couple of optional add-ons; you can pick between two mods to speed up your sims' relationship.

17. Romantic Slow Dancing by Sacrificial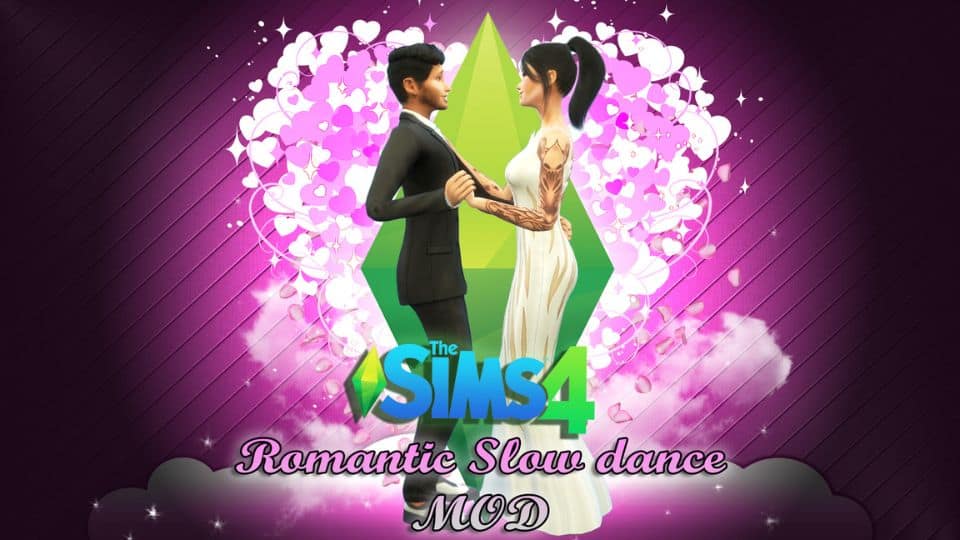 This romance mod for sims 4 adds a new interaction to your gameplay.
Your sim will be able to ask another sim to slow dance.
New options will become available when dancing, such as making out or embracing your dance partner.
To initiate slow dancing, you must first gain some romantic relationship points with that special someone.

18. Romantic Storytelling Pose Pack by Simbishy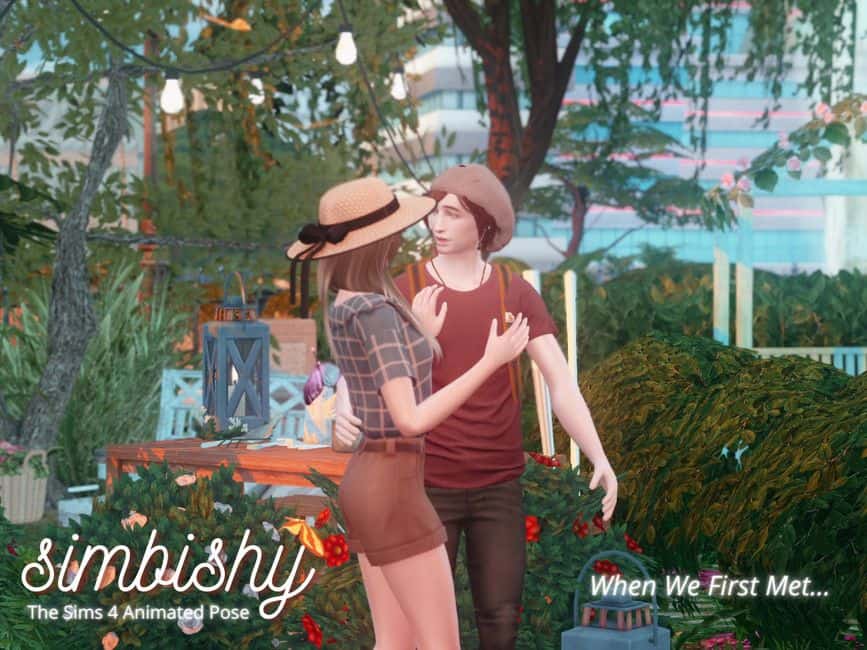 Tell the story of how two sims first met and fell in love with the help of poses.
This romantic pose pack includes six poses illustrating two sims bumping into each other, locking eyes, and falling for each other.
Use these poses in a public place like a park or street to make the whole event more realistic.

19. Sims 4 Amorous Hug Mod by KiaraSims4Mods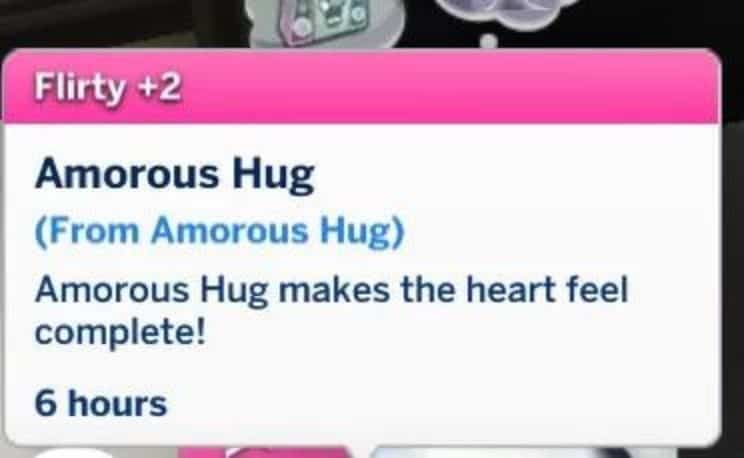 Add a new interaction in your sims menu to hug another sim with the help of this romance mod.
Whether or not hugging has been successful, this action will lead to a buff.
A successful hug increases your sims' romantic relationship and gives them a +2 Flirty buff.
An unsuccessfully hugging event will result in a negative buff for your sims.
Sims 4 Romance Mods: Final Thoughts
We hope that you've enjoyed our list of sims 4 romance mods and that you've nabbed a few along the way.
The in-game romance is so adorable between two simmers.
Adding a few tweaks, like new romantic personality traits or fun new interactions, makes the whole experience much more enjoyable.
If you have any questions or suggestions, feel free to leave us a comment below or tag us on Tumblr.
Other Sims 4 Mod Lists

And don't forget to share and save this pin for later!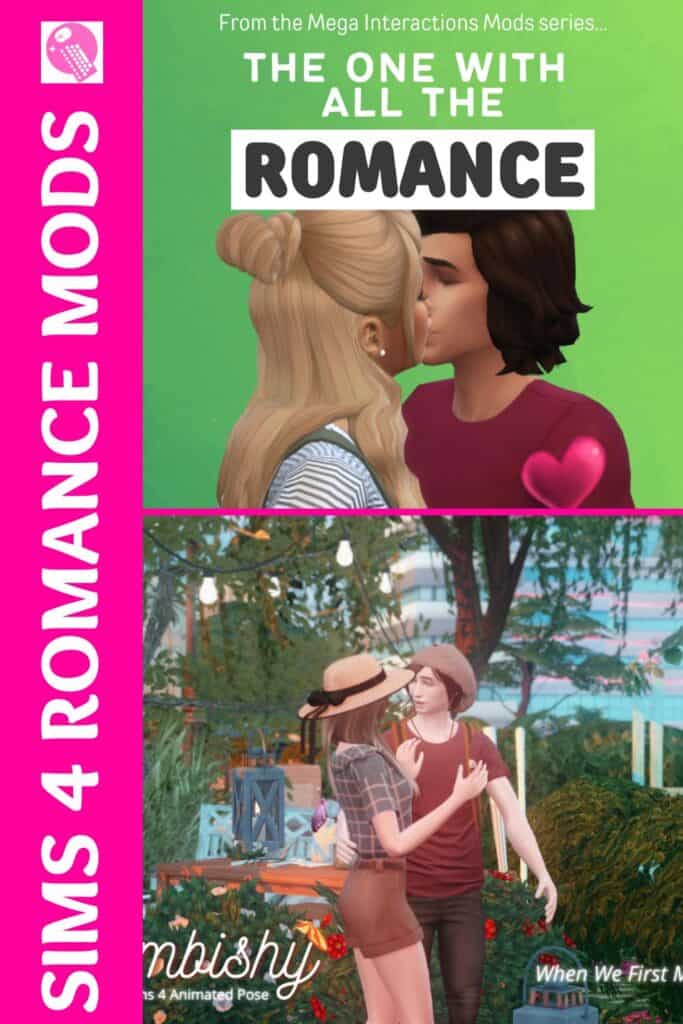 17+ Sims 4 Romance Mods: Keep The Flame Alive