33+ Sims 4 Hair CC: Add Some Flair to Your Sims
Find the best sims 4 hair cc to style your newest sims household!
We've put together a great mix of diverse hairstyles, from hair braids and bobs to ombre custom content.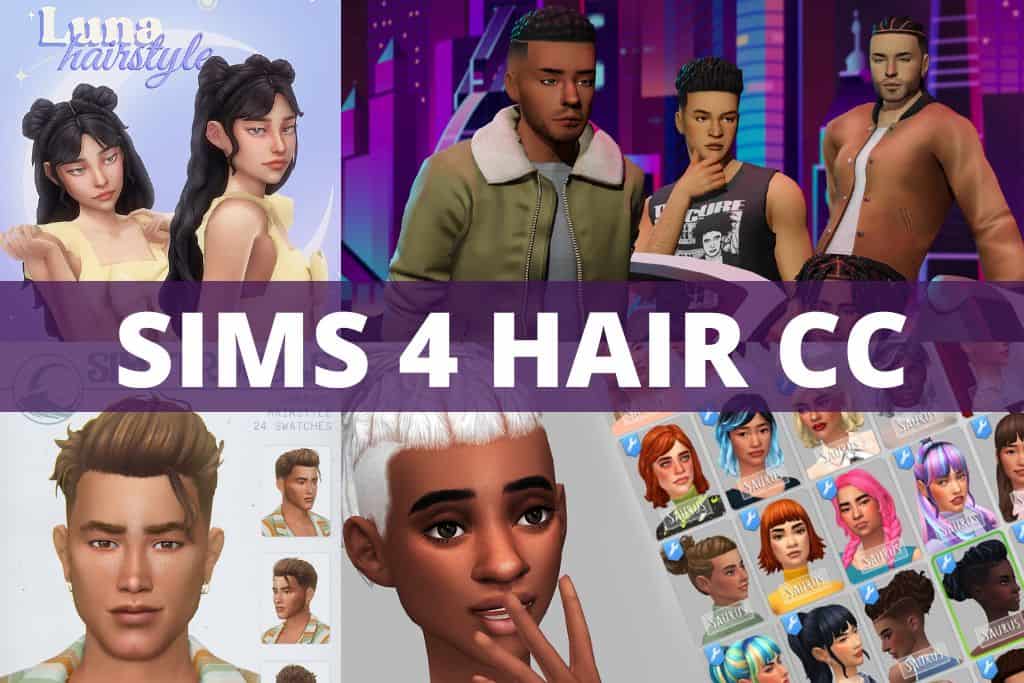 Sims 4 hair mods add a ton of character to your game; they can completely change up the style or vibe of your sims.
Opting for a basic ponytail or long cascading hair locks can turn a look from casual to fashionable.
We hope you find some new sims 4 hairs to try out.
Oh, and if you need a variety of curly hairstyles, we put together a whole list of Sims 4 Curly Hair CC for you to enjoy.
Disclaimer: The following mods are neither endorsed nor affiliated with The Sims, Maxis, or Electronic Arts. Any use of mods (custom content or game mods) should be done with caution and with the knowledge that there may be risks.
Best Sims 4 Hair CC
From various hairdos for men to celebrity-inspired hairstyles for women, we've assembled a collection of the best sims 4 hair mods for you to enjoy.
1. Ombre Sims 4 Hair CC by Simstrouble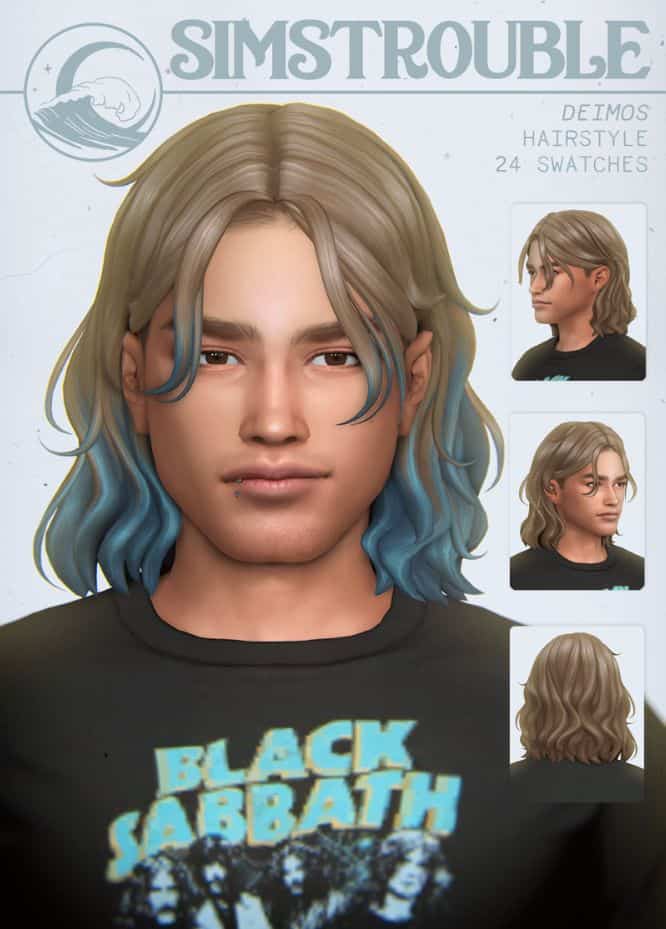 This set is a great sims 4 hair cc because you can choose two versions of this hairstyle, with or without hair strands.
You also get an ombre look, which you can find under Face Paint.
On top of that, there is also the female version of both hair versions for your female sims.

2. Sims 4 Hair CC Pack By JohnnySims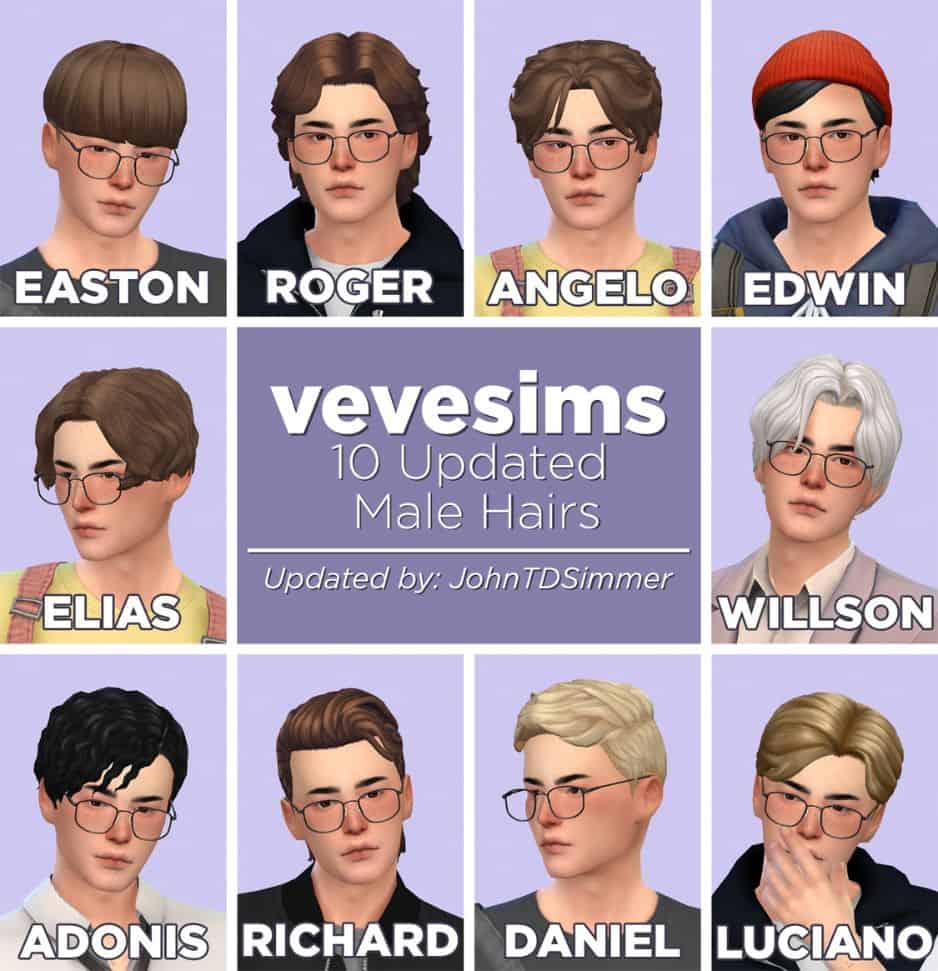 This set is a nice collection of ten different hairstyles for your sims males.
They are perfect hair mods for your household's teens.
You can choose between 24 color swatches to match your taste; they are all base game compatible.

3. Sims 4 Female Hair Set by Kamiiri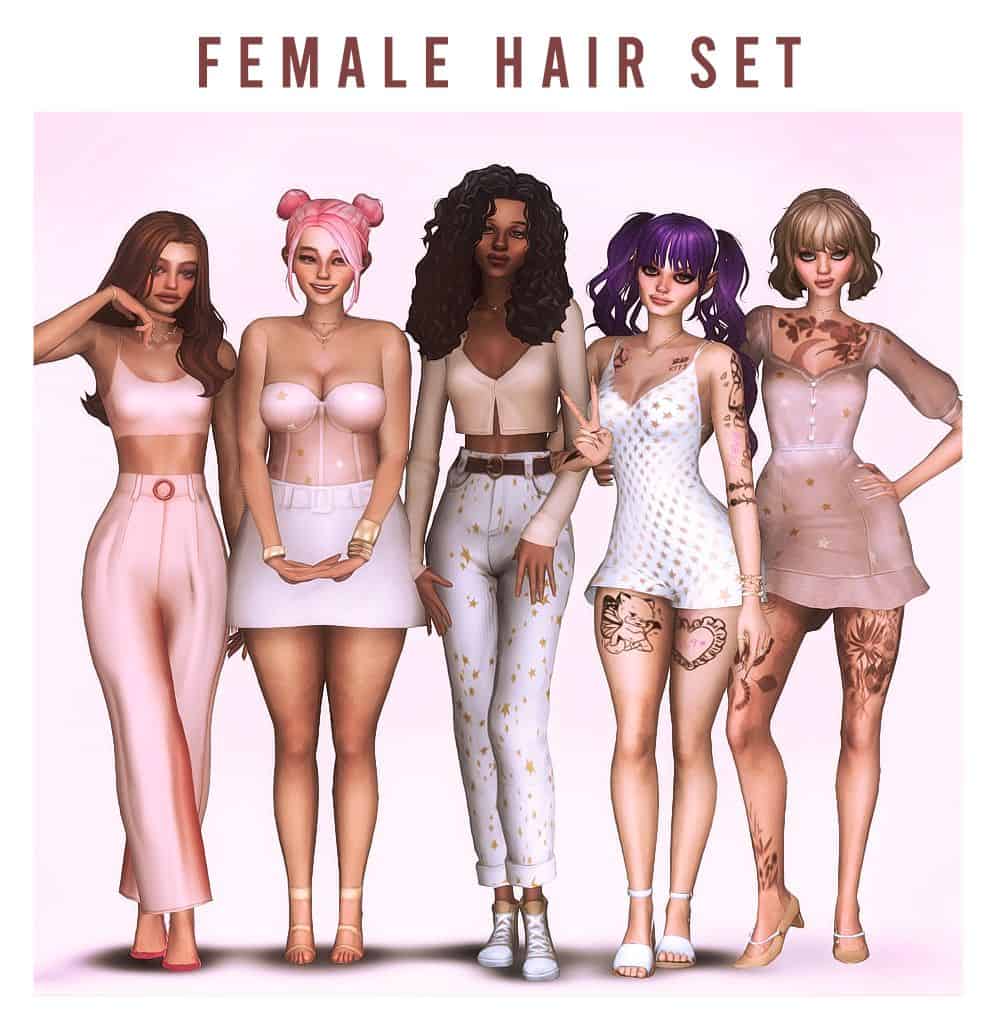 With this sims 4 female hair custom content, you get these five stylish hairstyles.
They are very different from one another, from short to long, from buns to pigtails.
There are a good variety of styles to keep things trendy and fresh.

4. Bonnie Hair for Sims 4 by Okruee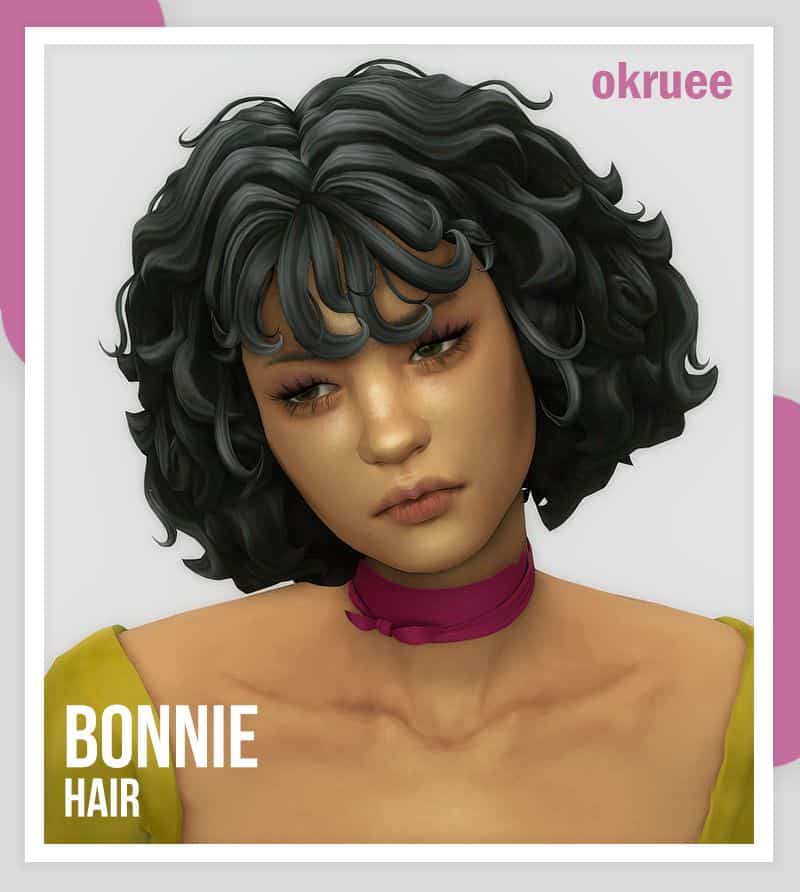 This custom content comprises chin-length, beautiful layered curls with curly bangs.
There are two versions of this sims 4 hair cc, one hairstyle with no hair strands and one with, as shown above.
The version with the extra strands gives off a less polished but still elegant look.

5. Sofia Sims 4 Hair CC by IsJao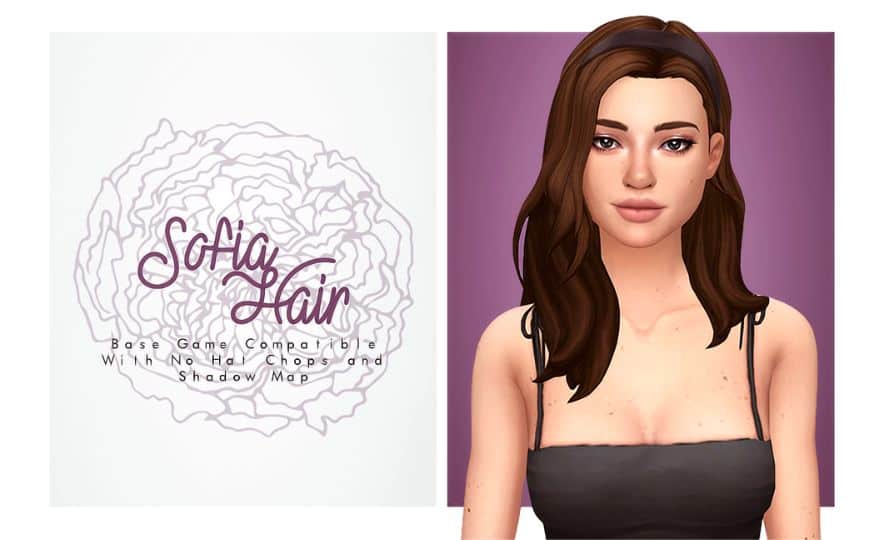 This set of hair is a slightly below-shoulder-length layered midi.
It's simple, yet it's downright pretty.

Your sims cannot wear a hat when using this hair cc, but why would you cover such pretty hair in the first place?

6. Female Sims 4 Hair by Quirky Introvert CC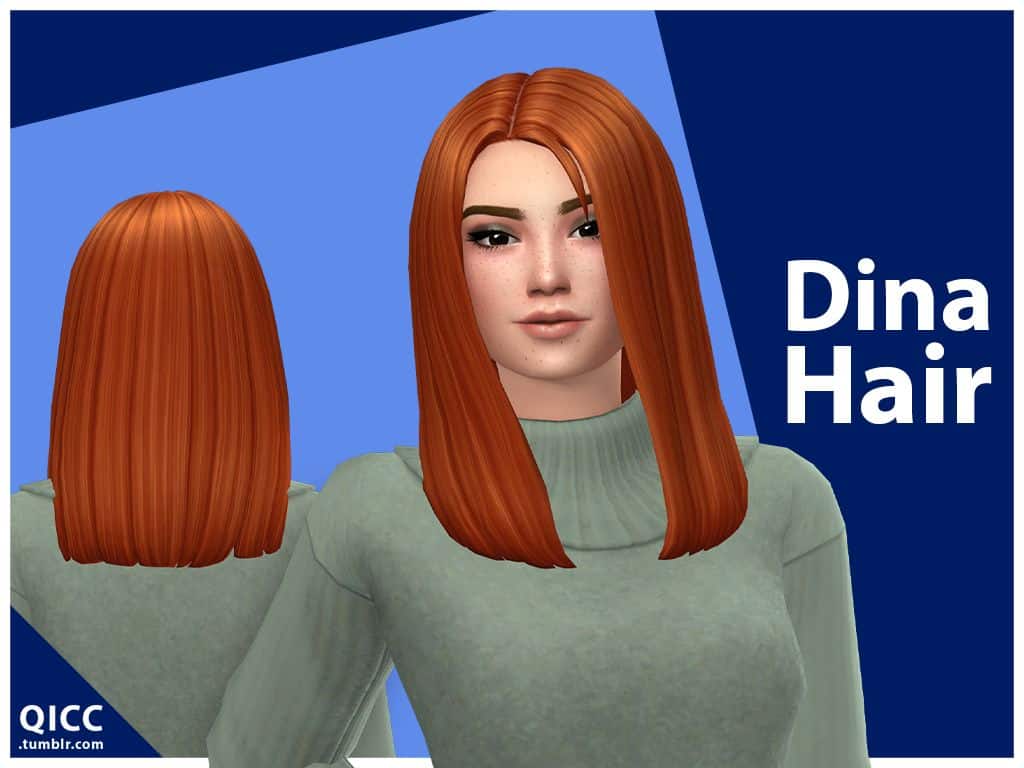 You've got to love this longer, simple hairstyle.
It's nice and straight and looks perfectly smooth. It's ideal for a clean and sleek look.
You can use this sims 4 hair cc on teens and older, with 18 colors.

7. Sims 4 Dreadlock Hair CC by OranosTR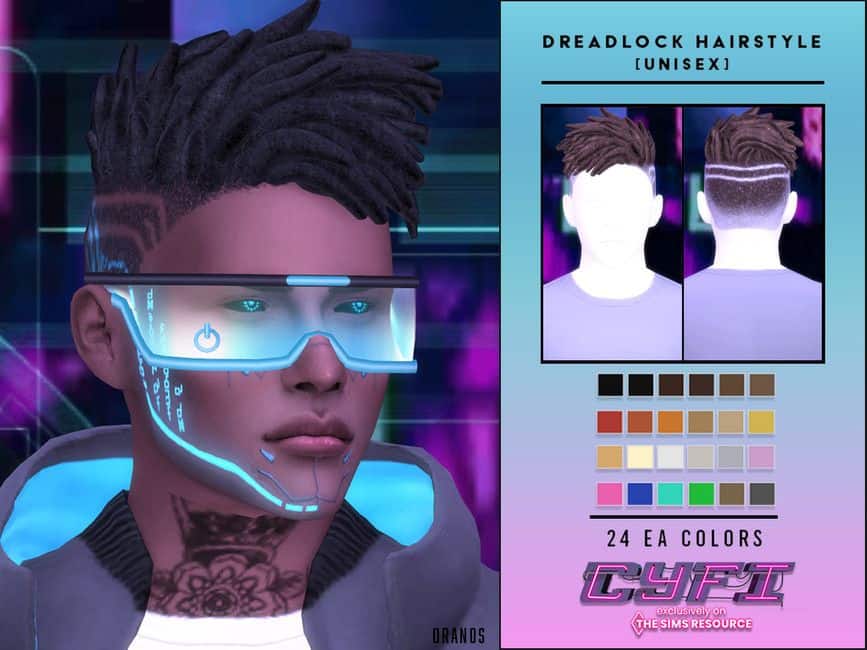 This male hairstyle first caught my eye because of its futuristic look.
Upon closer inspection, I noticed the epic-looking dreadlocks.
With the tapered look and sleek-looking lines all around the head, it gives your sims men some major style.

8. Sims 4 Hair CC for Toddlers by Casteru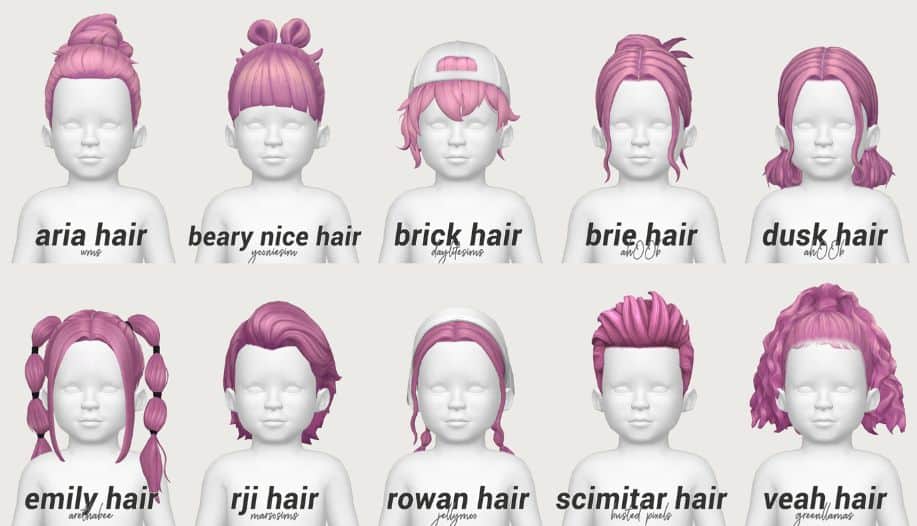 This set of hair conversions contains a great collection of toddler hairs.
If you are interested in getting any of these hair mods for your older sims, you can find the links to the original content on the hair cc's page.

9. Luna Sims 4 Hair Mod by Miiko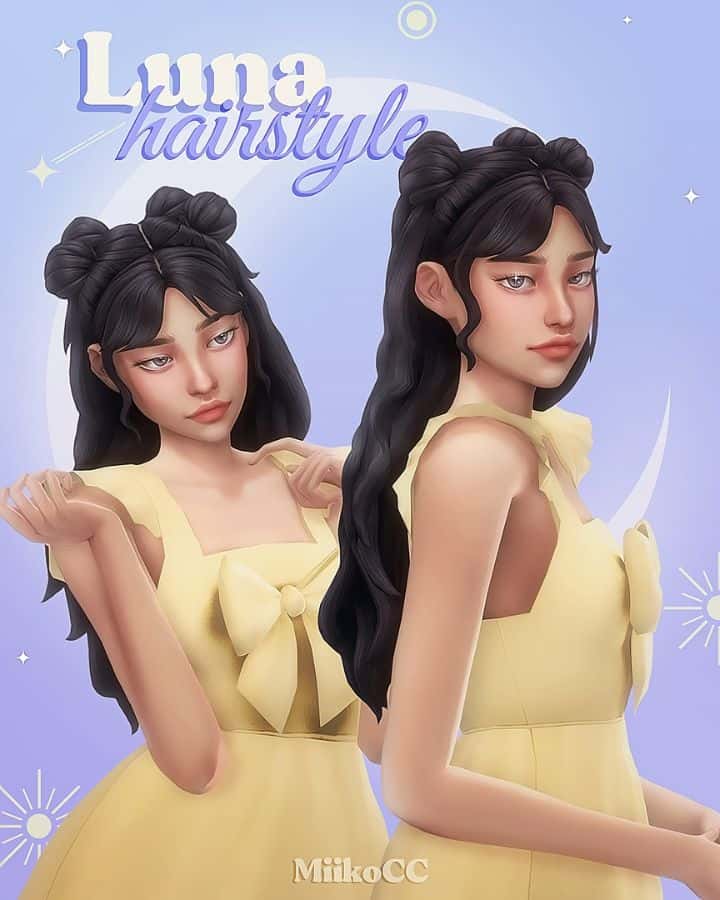 This hairstyle is very sailor moon-inspired, with those little hair buns, but without the long double ponytails.
As a show fan, I had to try out this hairstyle, and I found it really pretty on my teenage sims.
You get 24 colors to pick from, but you can get a secondary file for 15 extra swatches.

10. Wild Ride Collection Sims 4 Hair CC by JohnnySims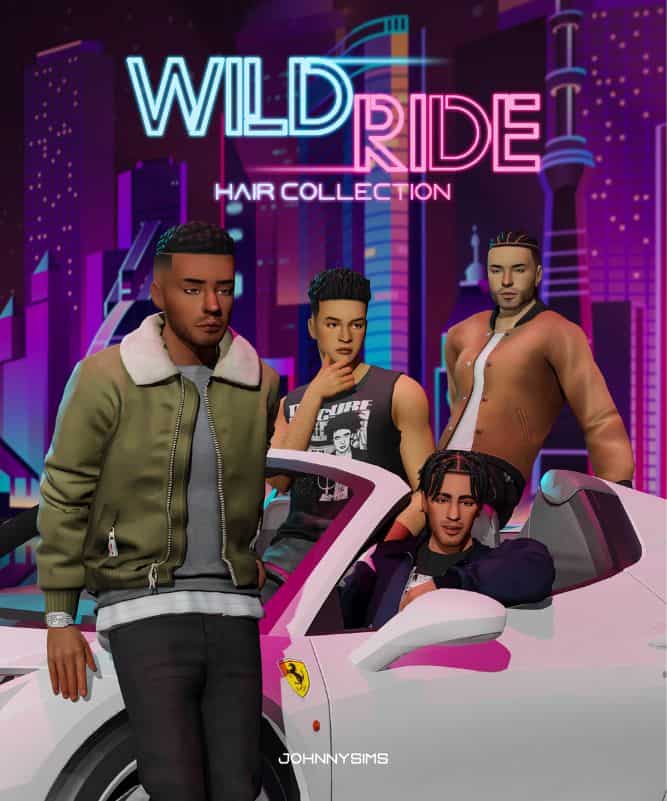 This set is an awesome collection of sims 4 hair cc.
It offers six different hairstyles featuring cornrows, dreadlocks, and thick textured hair.
You can find both male and female versions of each hairstyle on the link below.
So you can have a cute sims couple that shares the same hairdo.

11. Scarlet Hair for Sims 4 by Praleska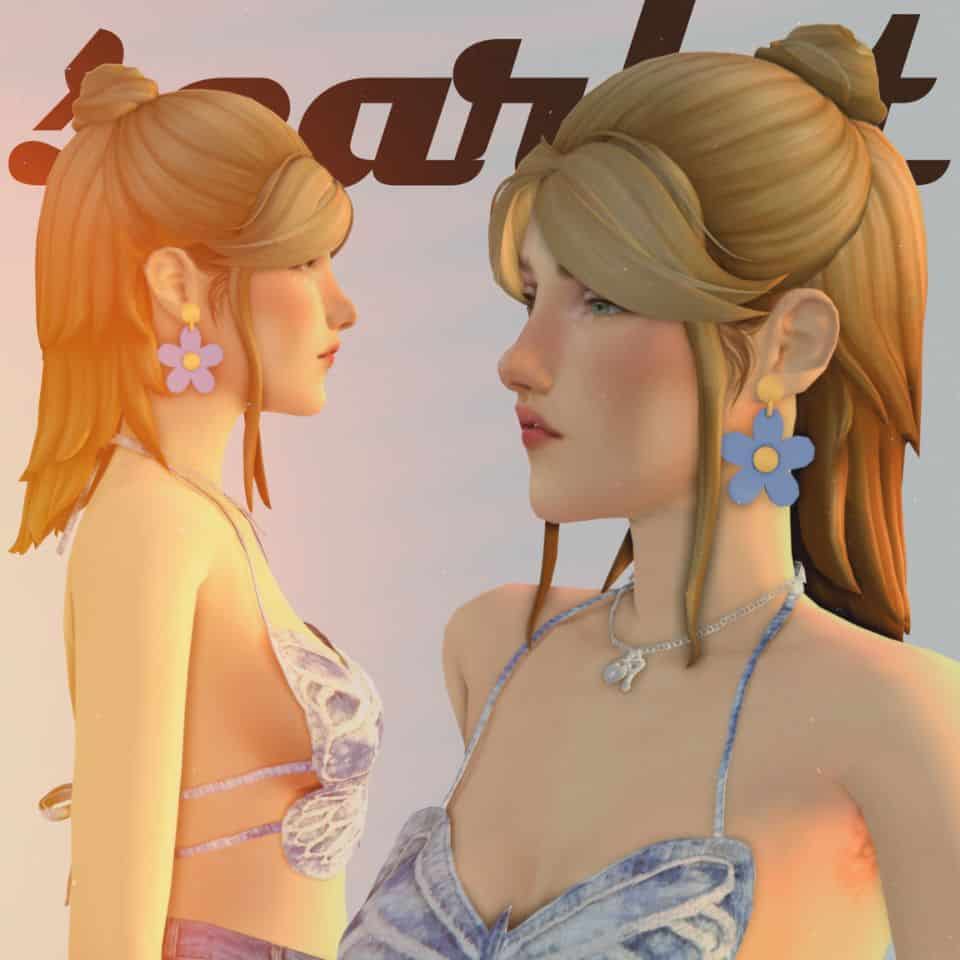 This hairstyle has it all. It got bangs, strands, a ponytail, and a bun; it's the whole package.
Those curtain bangs look incredible, especially on younger adults or teens.
They're trendy and cool.
Your sims will look amazing in all the available swatches.

12. Sims 4 CC Hair Conversions for Kids by Cupidily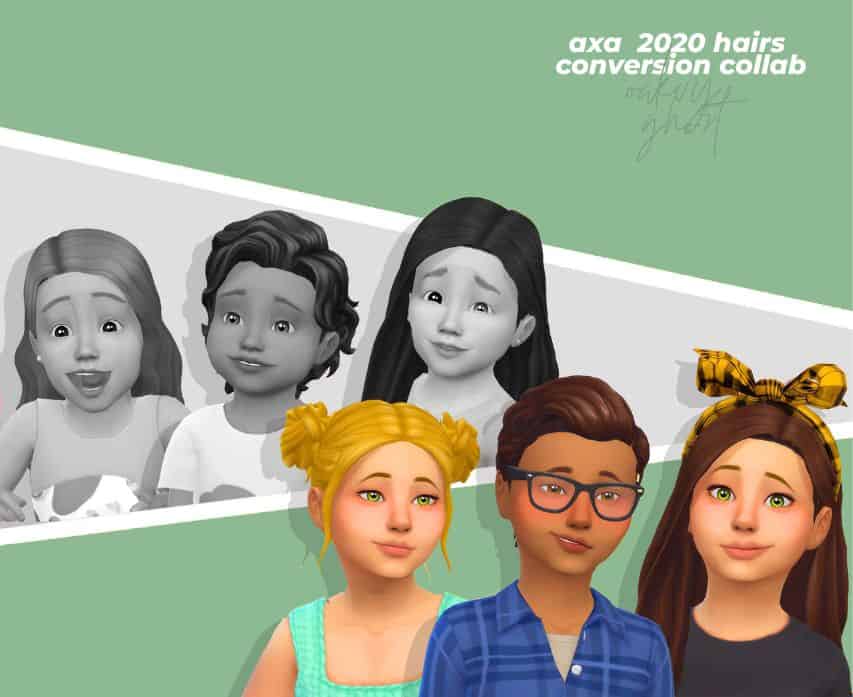 This set of kids hair conversions came to light thanks to multiple creators.
This set includes nine adorable hairdos for both male and female kids, available in 16 swatches.

13. Sims 4 Hair with Highlights by Greenllamas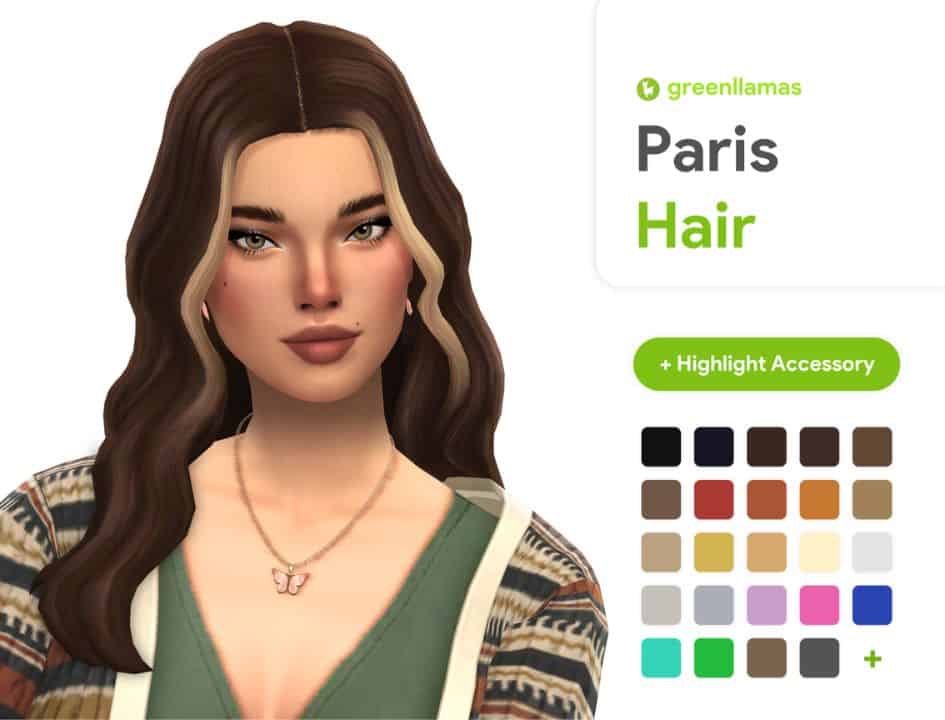 What I like about this sims 4 female hair cc is that you can add a highlight to your sims long hair.
Depending on the chosen file, you can pick if the highlight is an accessory or from face paint category.
Your sims women will look stunning with 24 colors for the hair and the highlights.

14. Coiffed Sims 4 Hair by Simstrouble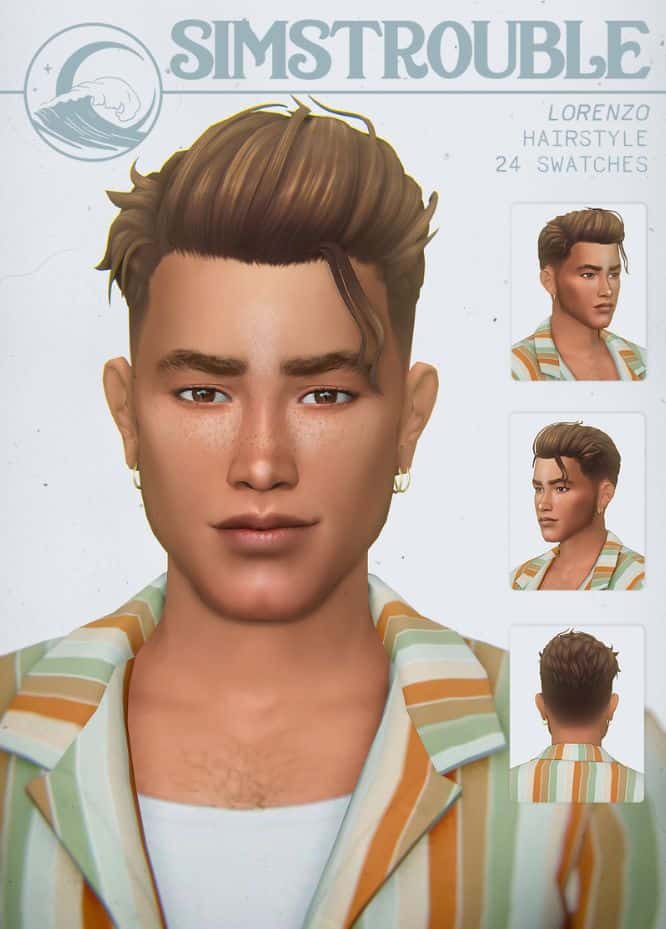 Want your sims men to look handsome? Look no further because this haircut is a must-have.
With this sims 4 hair cc, you get a coiffed but slightly messy hairdo with some strands.
It's very sexy looking, much like David Beckham's haircut.

15. Havana Collection Sims 4 Hair CC by Aharris00britney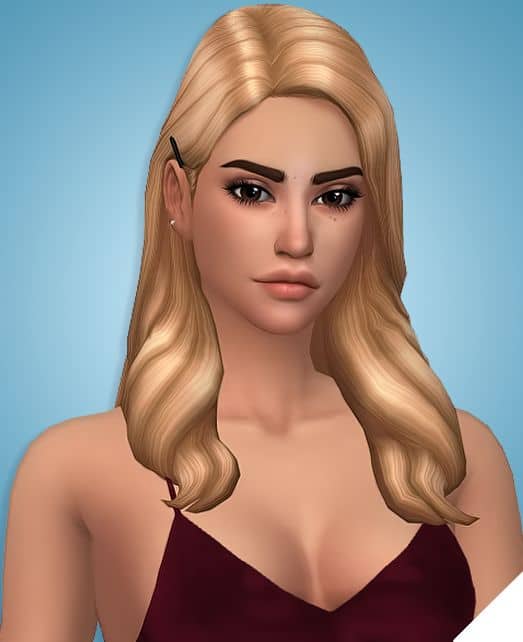 I love the look that radiates from this sims 4 hair cc.
The long hair looks amazing, especially with the reflective matte look.
If you're interested, the cute but optional hair clip is also up for grabs using the link below.

16. Sims 4 Female Hair CC by Simblob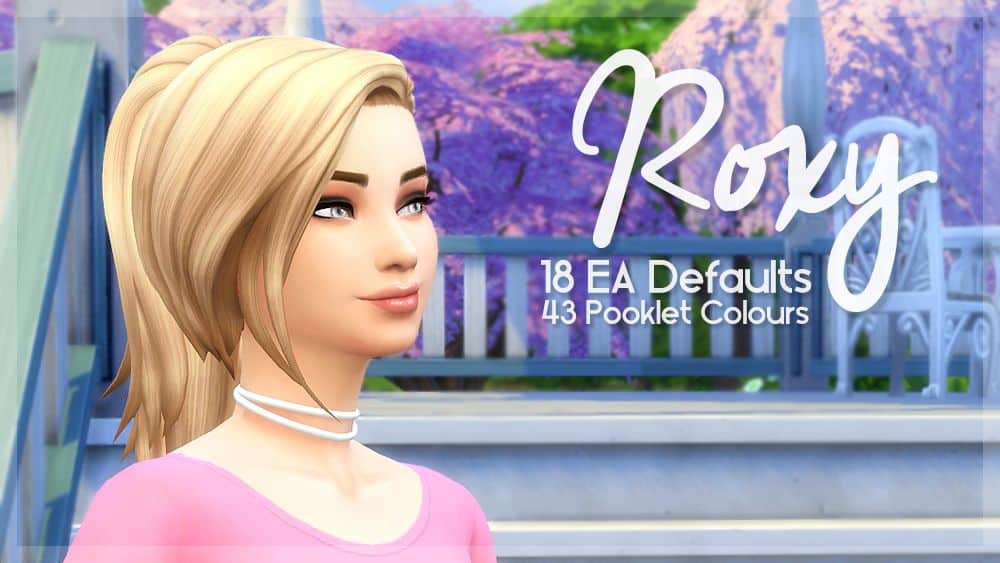 You could give your female sims a beautiful layered ponytail look with this sims 4 custom content hair.
It's ideal for a young teen or adult to give her an edgy punkish look.
The hair is available in 18 colors, and unlike most sims 4 hair found in this list, this one is not hat compatible.

17. Over Shoulder Sims 4 Hair CC by Oydis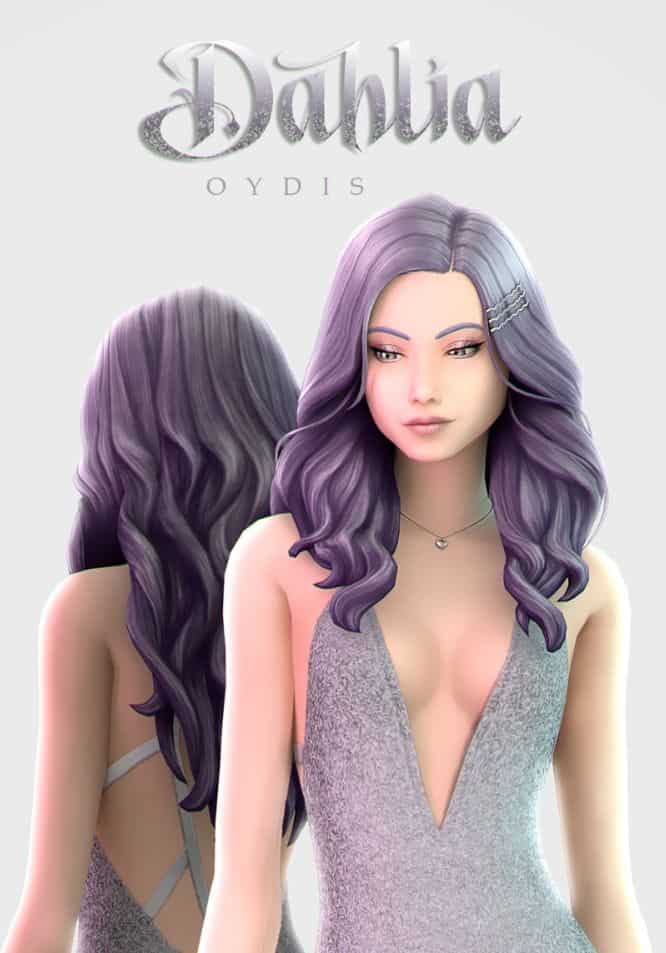 This sims 4 hair cc has to be one of my faves for female sims; it's simply gorgeous.
The runway-ready hair mod is mid-back in length, in a v-shape, and you have four options from the front:
Hair over both shoulders
Hair over one shoulder
Hair over one shoulder with a hair strand
Hair strand with no hair over the shoulders
The hair clips come in 15 metallic swatches and can be found in the earrings category.

18. Kendall Sims 4 CC Hair by EnriqueS4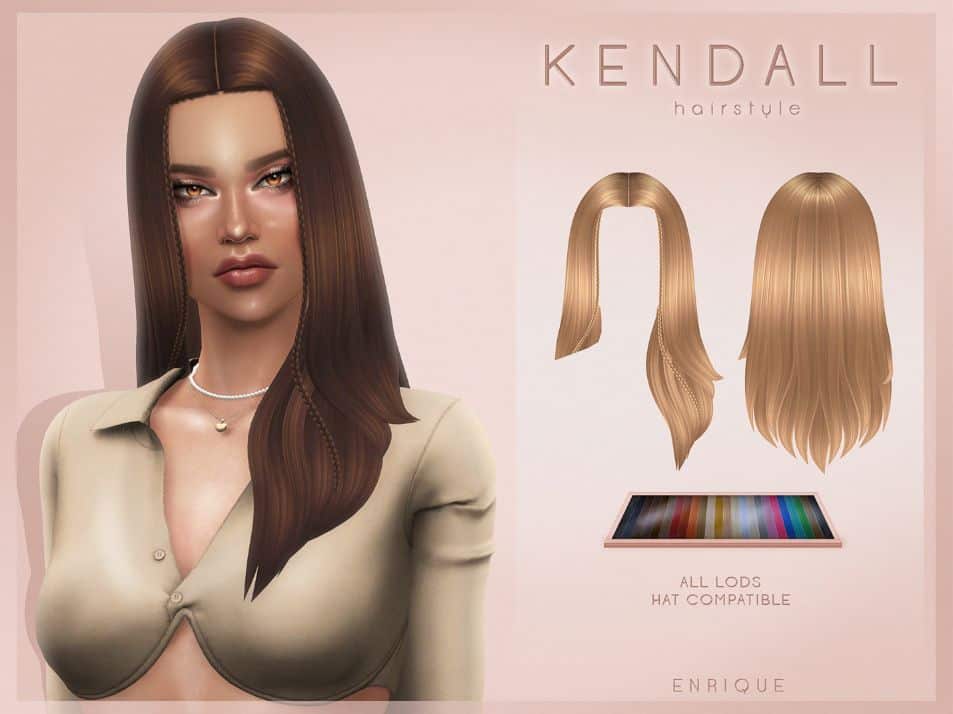 If you like long, straight hair, you will enjoy the Kendall Jenner-inspired haircut.
This sims 4 maxis match hair has a lustrous and well-groomed look, which looks very classy, much like the American model.

19. Sims 4 Hair CC for Children by JohnnySims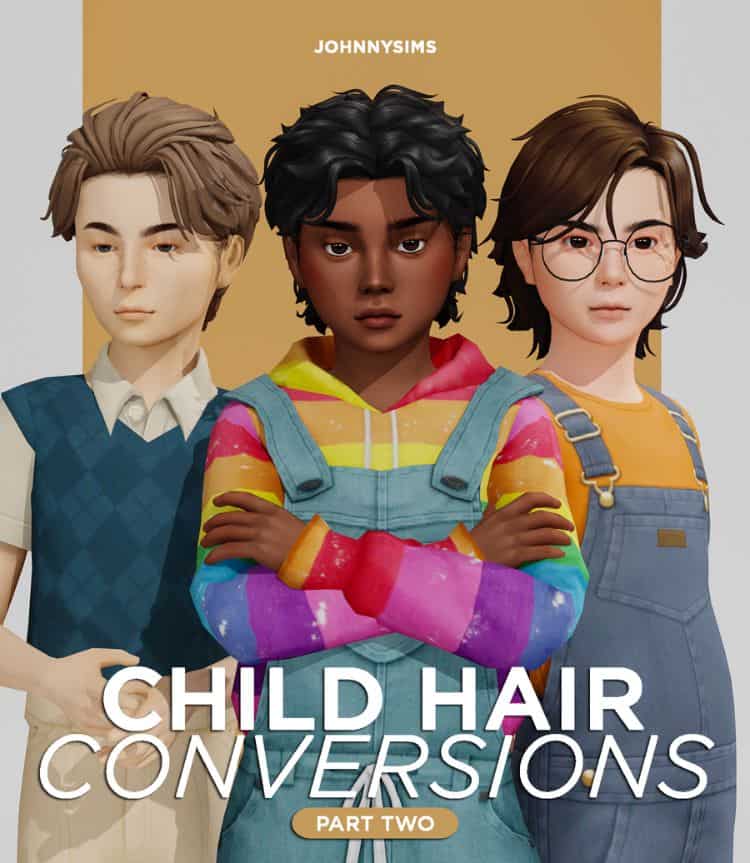 This pack of sims 4 hair conversions contains three different hairstyles, each with and without strands.
Now, your sims children can look just as stylish as your adult sims.
They're all base game friendly and available in 24 colors.

20. Wavy Locks Sims 4 Hair by Okruee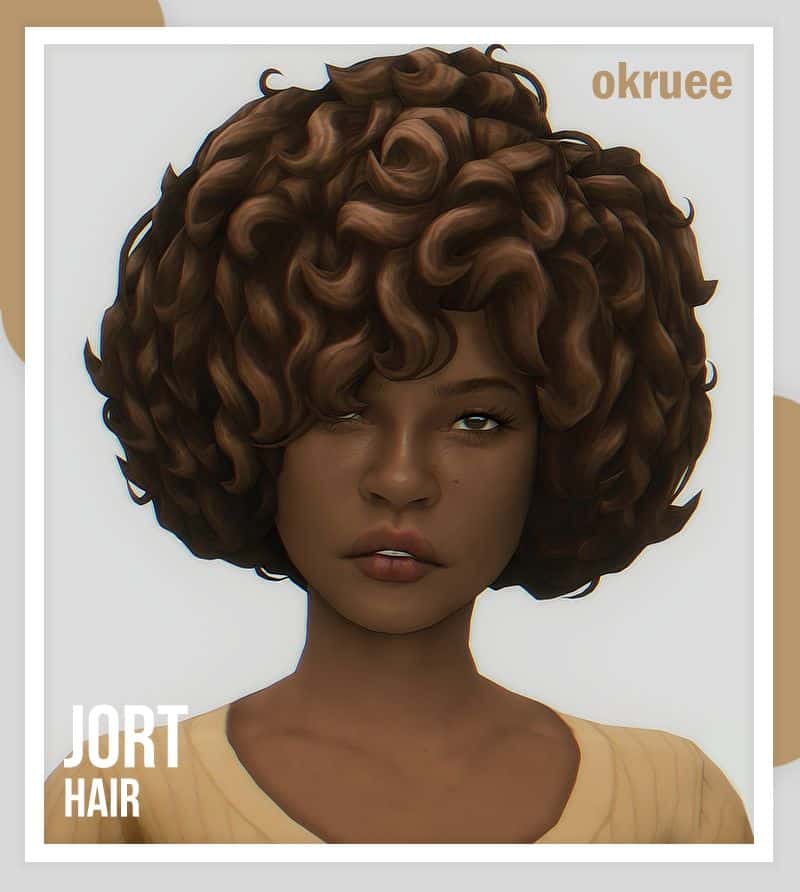 Do you like fro-style voluminous locks of hair?
This sims 4 hair mod definitely has the wow factor.
I'm not sure if Tina Turner was the inspiration, but it's a beautiful piece of custom content.
You can get this sims 4 hair cc with or without strands.

21. Sims 4 Maxis Match Hair Collection by Saurus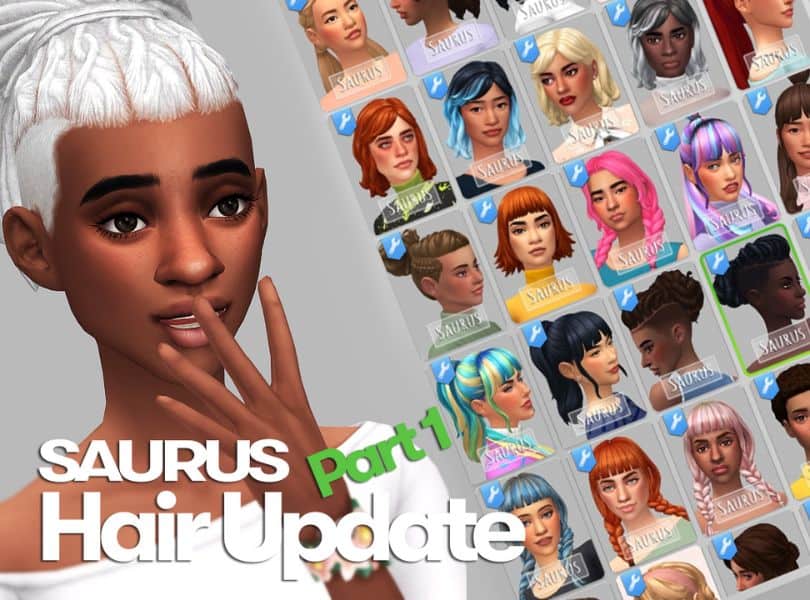 This pack is the motherlode is sims 4 hair cc. You get to pick between 80 different hairstyles.
You get everything from shorter to longer hair—something for everyone and every taste.

22. Sims 4 Hair Mods Bundle by Quirky Introvert CC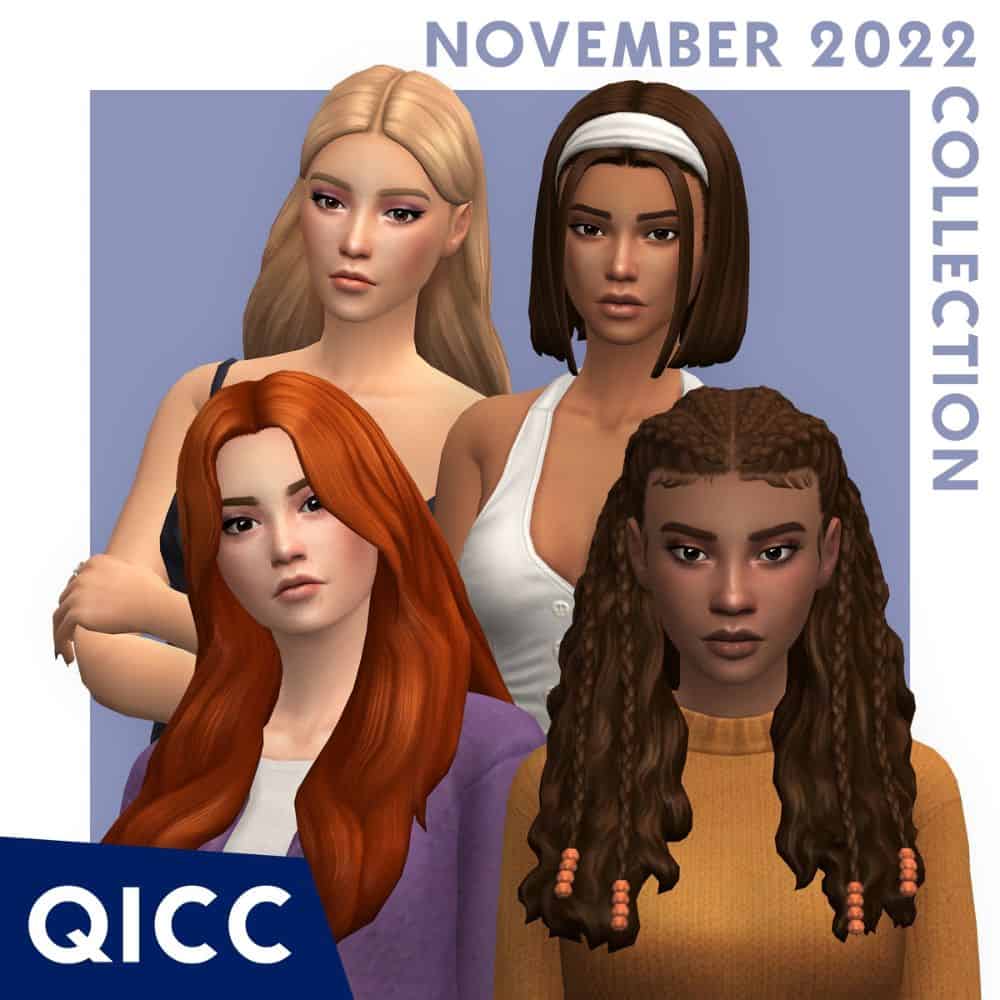 I had initially picked up this pack of sims 4 hair for the Miraal hair with the provided beads accessory, but I ended up liking them all.
This hair mod is a fun set of four hair cc for teens to older and offered in 24 EA color swatches.

23. Sims 4 Hair CC with Bow by Miiko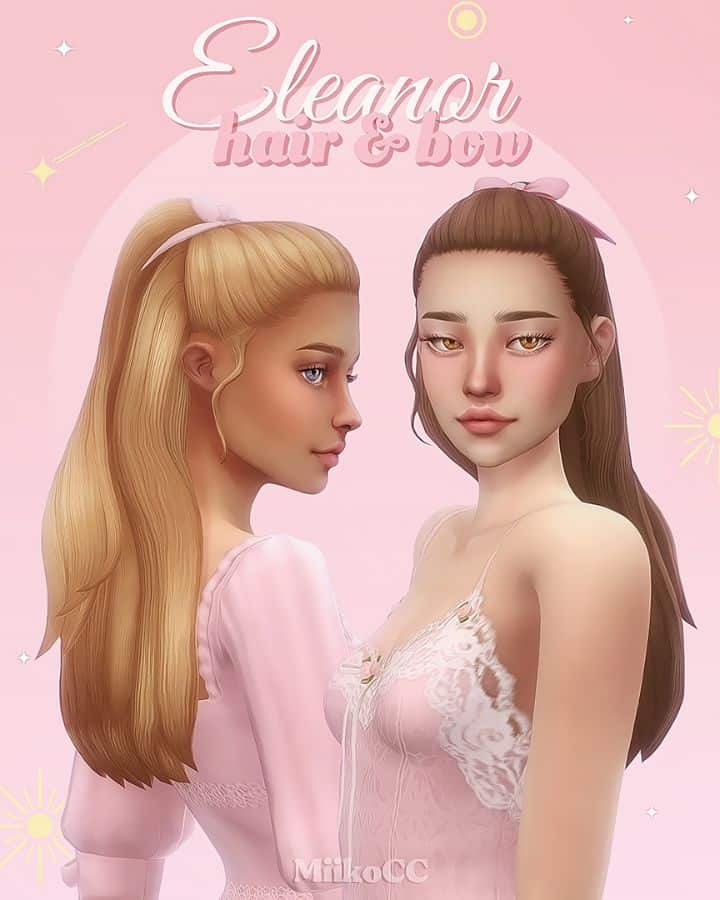 This sims 4 hair cc is mid-back length with a long ponytail and strands running down both sides of the face.
You get 24 colors to pick from the main file, but you can also get another file for an extra 15 swatches.
Make sure you use the bow accessory in the hats section; although it is optional, your sims will look so pretty.

24. Sims 4 Hair for Men by Simstrouble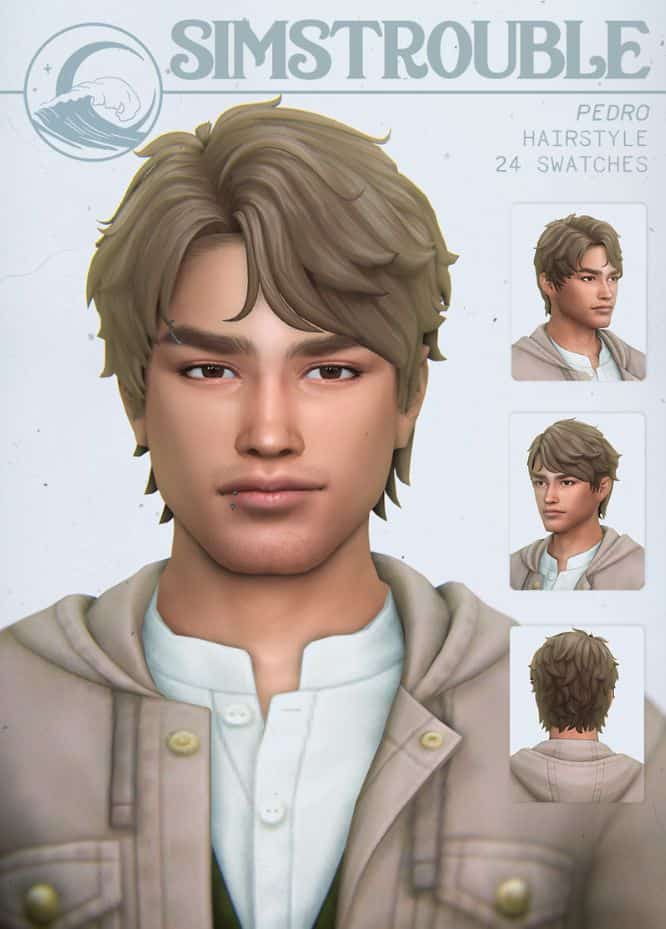 This hairdo is one of my favorites for my male sims, although it's also enabled for females.
It's a cute short haircut with small strands.
You can choose between 24 colors, and if you wish, you can get the mirrored version of this hairstyle.

25. Wavy Sims 4 Hair by EnriqueS4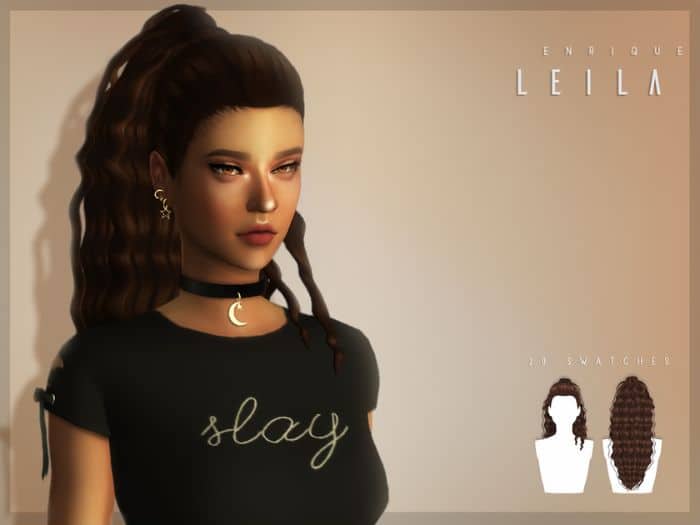 I stumbled on this sims 4 hair cc a while back. I loved it then, and I still use it to this day.
It's a lovely mid-back height wavy hair set with a couple of over-the-shoulder strands.
Although it doesn't seem that way, this hair mod is hat-friendly and is available in 18 EA colors.

26. Sims 4 Maxis Match Hair for Men by Simandy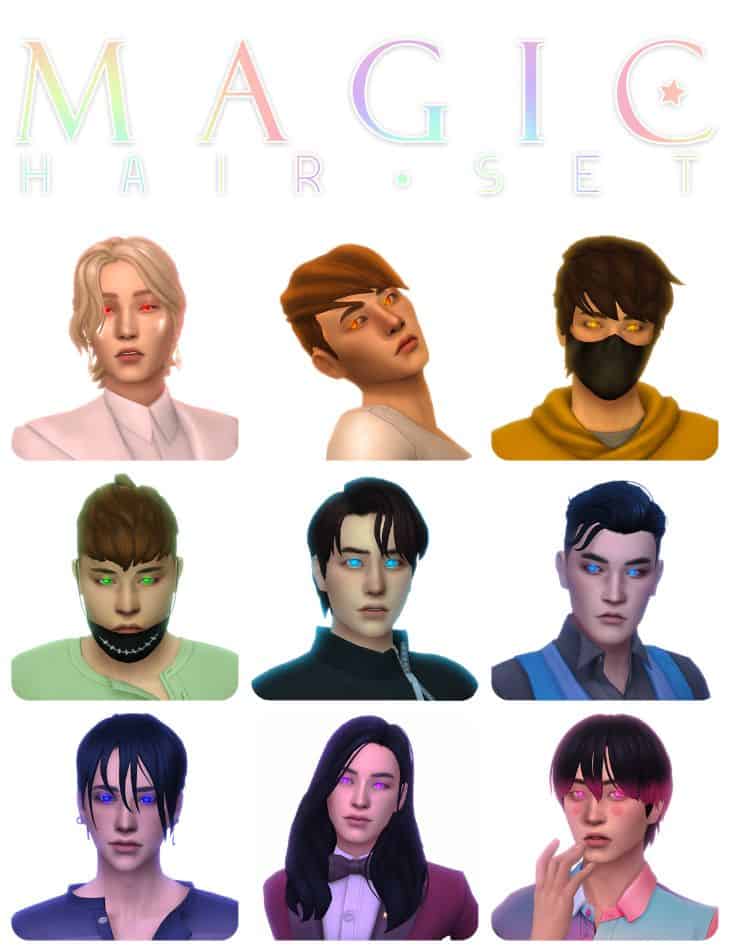 This pack offers nine short-haired haircuts, except for #8.
They all look great and are perfect for younger sims, but that's just my opinion.
The last haircut shown has the option of being ombre.
You can find the ombre color options under Face Masks.

27. Sims 4 Male Hair Pack by Wistful Castle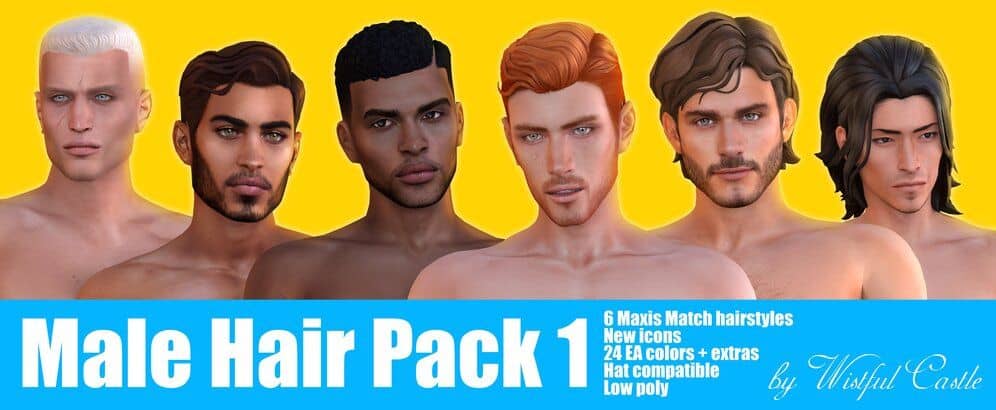 This maxis match pack has a great variety for your male sims. You get six haircuts, from short to long hair.
Each one looks as good as the next one.
These hairs come in various swatches from 26 to 32 colors, depending on the hair you pick.

28. Sims 4 Female Hair with Bun by Quirky Introvert CC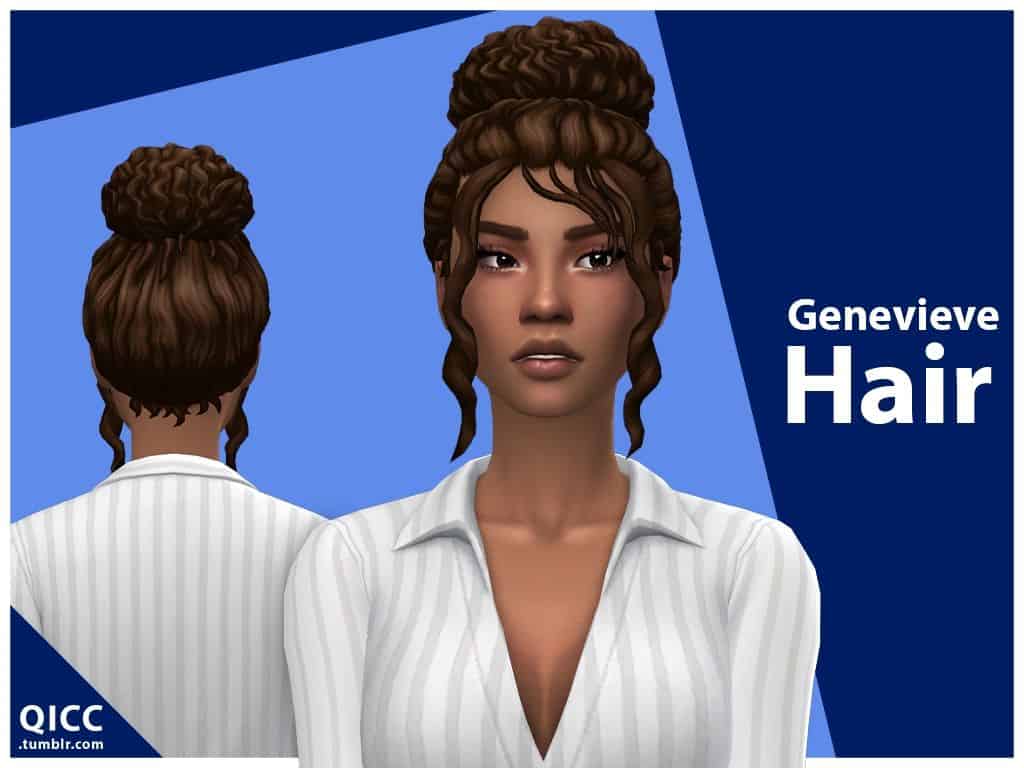 I like this messy bun hairdo a lot. It's functional. It says "boss chick" on top of being sexy.
Now, your sims can have their hair in a bun with nice bangs, with a choice of 18 colors, for sims, teens to older.

29. Sims 4 Hair CC with Dye by Aretha

This hairstyle looks so good on my sims. You get to choose between 24 colors, and you can have a split dye.
For the split dye, you can access it through the Face Paint category.
This set also comes with some hip outfit pieces and a clip accessory.

30. Sims 4 Hair with Buns for Kids by NaevysSims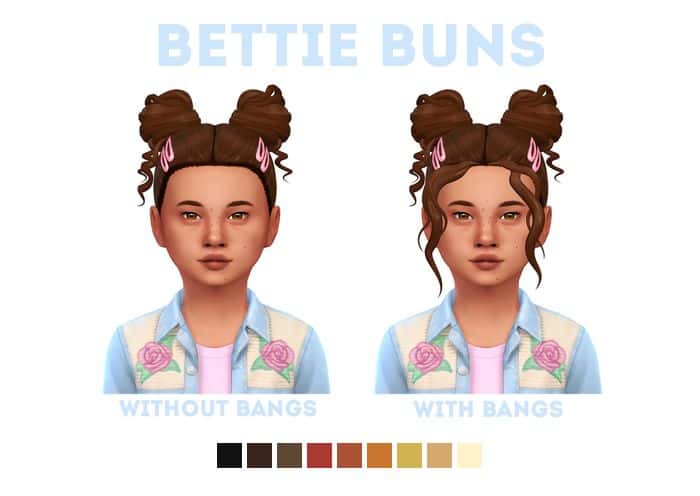 This hair conversion is super cute with its two large hair buns.
It comes in 9 colors practical hair colors.
You can opt for the hairstyle with or without long hair bangs, and there is also a hair clips file.

31. PowerPuff Girls Sims 4 Hair Collection by EnriqueS4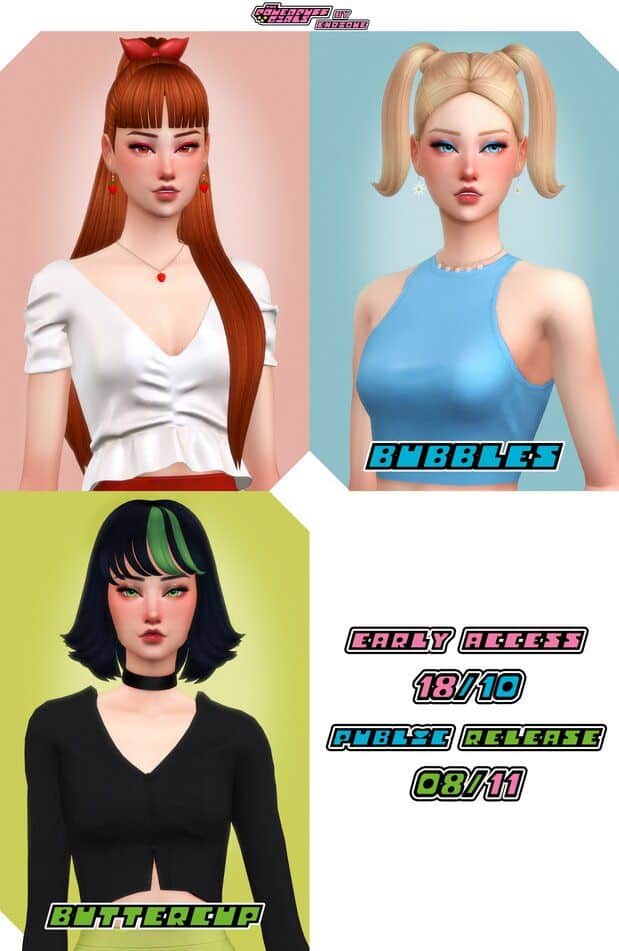 You have to try this Powerpuff Girls-inspired hair set.
Now, your sims can look like Blossom, Buttercup, or Bubbles.
However, you can still change the hair colors and choose among 18 swatches.
Unlike the Powerpuff Girls, which are kids, you can only use these hairstyles from teens to elders.

32. Braided Ponytail Sims 4 Hair by Miiko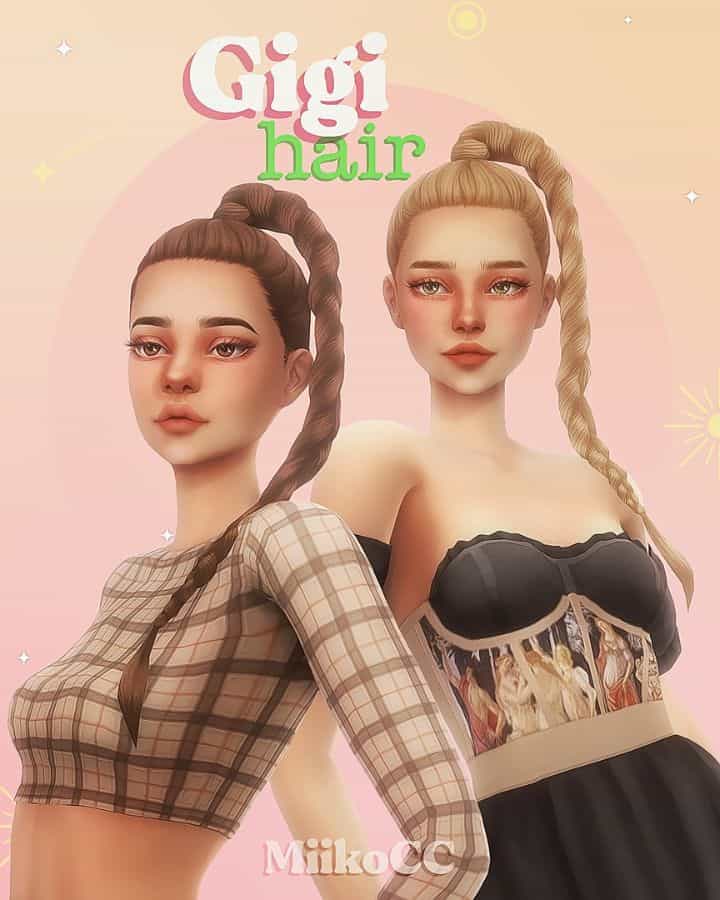 This maxis match hair is inspired by American model Gigi Hadid.
With this set, you get a model-worthy high-braided ponytail, available in 24 colors.
You can also get another file containing 15 extra swatches, but you need that first file to get the actual cc.

33. Sims 4 Hair CC for Men by JohnnySims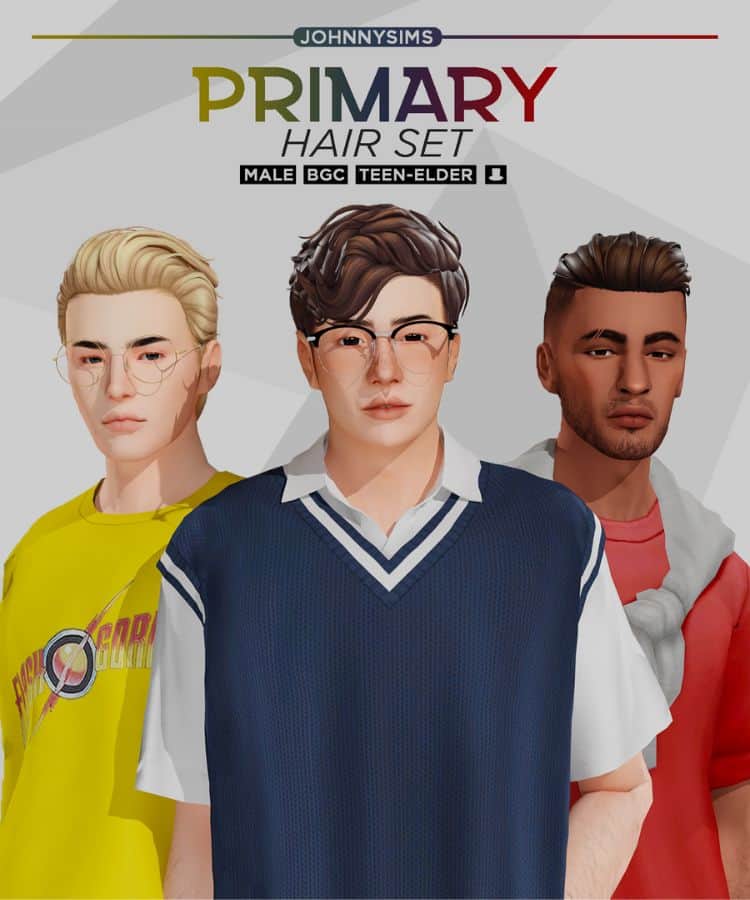 In this set, you get three hairstyles, and they are available with or without strands for a more realistic look.
You get to pick one of the 24 colors available, which can be used by sims ages teens and up.

34. Alice Sims 4 Hair CC by Okruee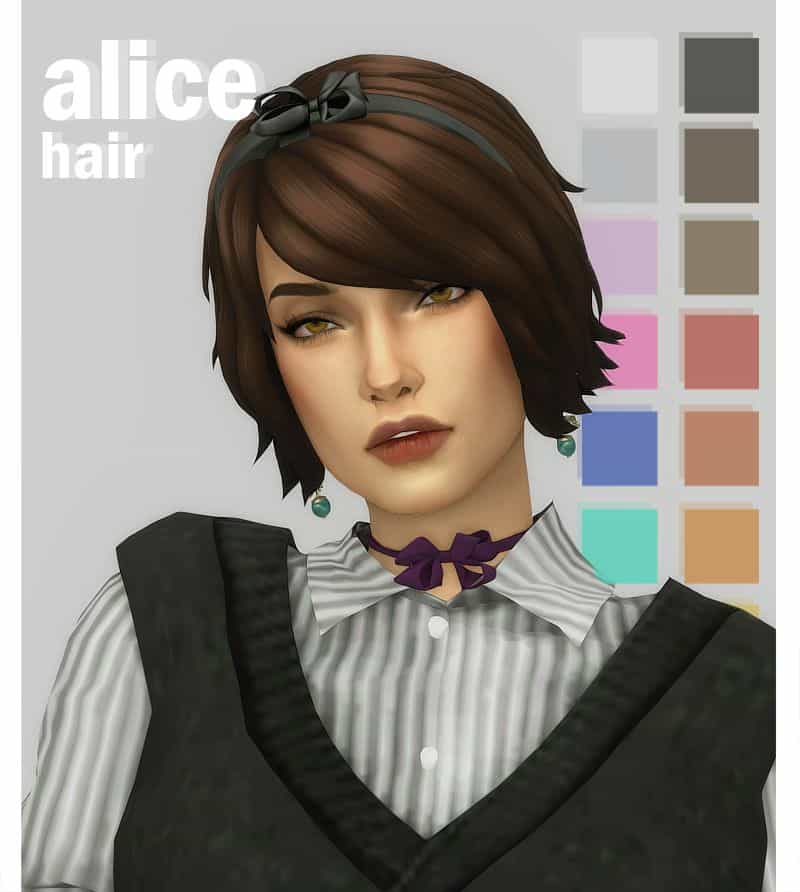 Are you a fan of the Twilight saga? If so, then make sure you grab this great hair cc.
You will get an Alice-inspired short hairstyle, available in 24 different colors.
Final Thought on Sims 4 Hair CC
We hope you have found some new sims 4 hair cc to fill your mods folder.
Be sure to try out different hair mods to find the best hairstyles for your sims.
If you have any questions or suggestions, feel free to leave us a comment below or tag us on Tumblr.
Other Sims 4 Custom Content Lists
And don't forget to share and pin this collection for later!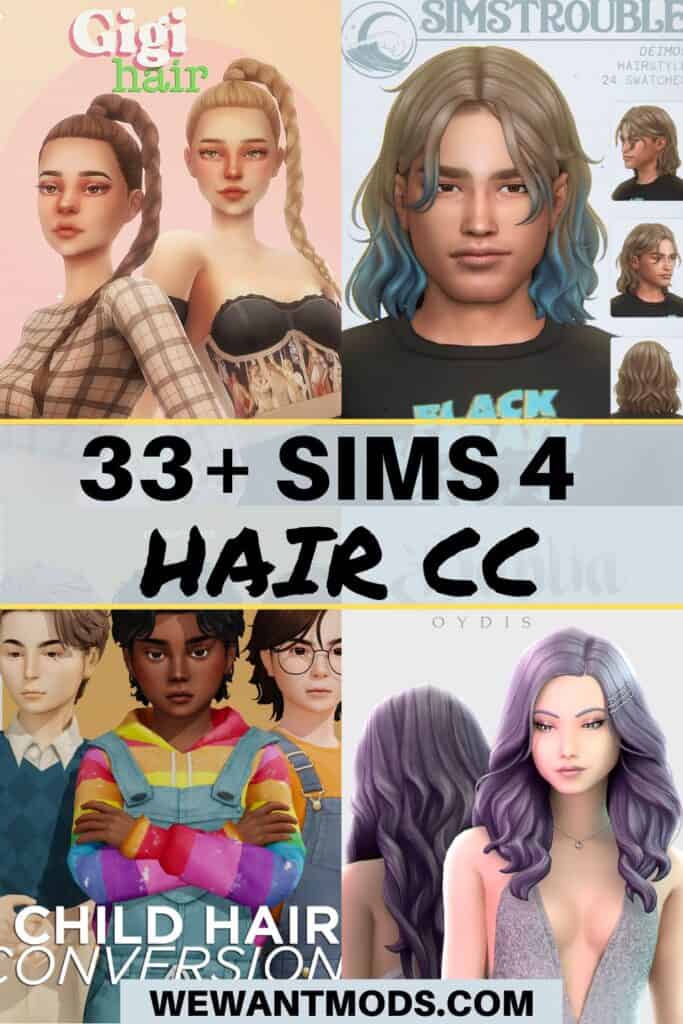 33+ Sims 4 Hair CC: Add Some Flair to Your Sims